This post contains affiliate links. Please read my disclosures.
White Rice Flour is a delicate neutral tasting gluten-free flour which can be used to great effect in gluten-free baking. It is also excellent when used as a crisp coating to pan-fried dishes or in pancakes. Here's all the information you need to use white rice flour in your kitchen.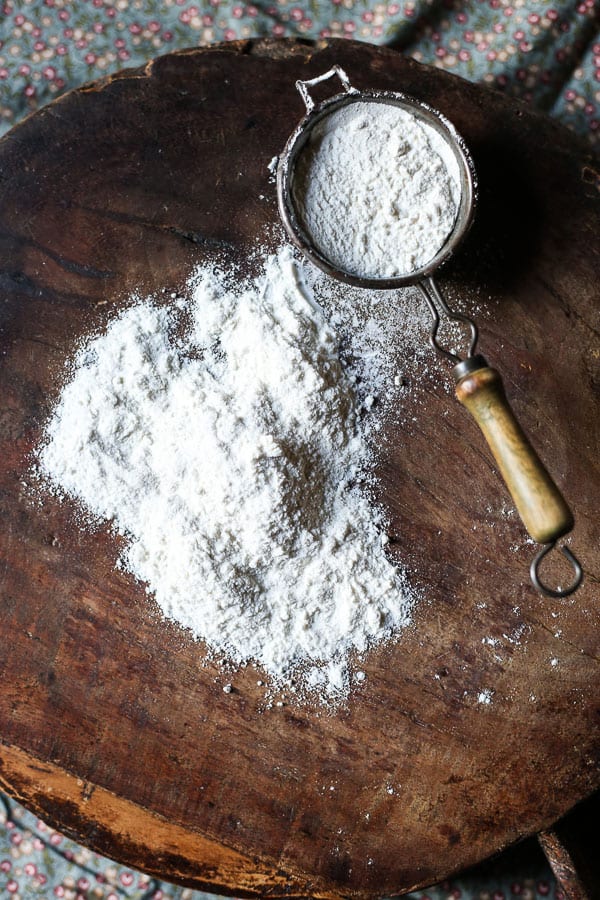 What is White Rice Flour?
White Rice Flour is the easiest alternative flour to get hold of (in the UK at least) besides the catch-all gluten-free plain flour blends. You can find it at most large supermarkets in their gluten-free section.
It is also the flour that if you are a keen cook you might already have stashed away in your larder, irrespective of its gluten-free properties. White rice flour is used in traditional shortbread recipes alongside plain wheat flour to give a bit of crunch to the proceedings, which tells you a little bit about the texture profile of this flour.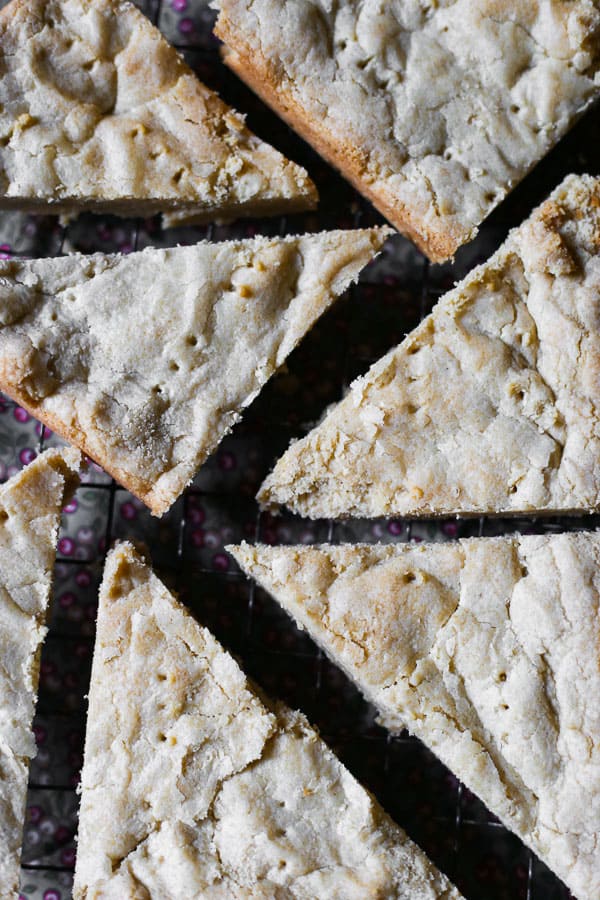 What are the types of rice flour?
There are three different types of rice flour:
White rice flour is milled from grinding raw long or medium rice grains where the bran is removed before grinding. The courseness of the rice flour depends on which brand you buy.
Brown rice flour is often considered the health food option. The bran is not removed before grinding and it is not milled as finely as white rice flour meaning it is slightly heavier with a nuttier taste. Due to its courser nature baked goods using brown rice flour have a more noticeable texture and taste. For certain recipes though I find this an endearing quality. Brown flour can be interchangeable with white rice flour in recipes if you want a bolder earthier flavour.
Sweet Rice Flour is a different beast entirely milled from short grain glutinous rice and as such it has a different texture, flavour and uses. For more information on the personality and uses of sweet rice flour see here.
Can I substitute white rice flour for regular flour?
The short answer is no. There is no direct substitute for regular wheat flour. The qualities that it brings to the table such as its elasticity (caused by the gluten), fluffiness and all purpose use cannot be replicated by white rice flour.
White rice flour contains no gluten and as it is a much harder grain than wheat it does not absorb liquid as well.
If you swap white rice flour 1:1 in your cooking or baking then the results will be gritty, perhaps a little greasy and often with a gummy mouthfeel. If you want to use and enjoy white rice flour, you just have to know how and when to use it.
Advantages of white rice four
Which leads me to one of the best qualities about white rice flour and the reason it is so often used.
However, like most gluten-free flours it does a much better job if paired with other gluten-free flours to give a more rounded bake.
Disadvantages of white rice flour
For this reason white rice flour should always be used judiciously as this flour is probably the reason why most people judge gluten-free baking as gritty but with a gummy mouthfeel. It work very well blended with other flours in baked goods to round out the texture and result in bakes that taste authentically good not just 'good for gluten-free'.
How to use white rice flour
The best qualities of white rice flour can be exploited if paired up with softer flours and flours with better binding properties.
A lovely gluten-free flour combo is white rice flour, oat flour and tapioca flour which ticks all the boxes and generally gives a good solid bake without lending too strong a flavour to the overall bake. This is the mix used in this Salted Caramel Chocolate Espresso Cake where the result is light, fluffy and indelibly chocolatey.
It is also recommended to allow your baking to rest a while before placing in the oven. The finely ground rice will soften slightly leading to better absorption of liquids which will help with any potential grittiness.
Other uses for white rice flour
The granular texture of white rice flour which might not be so palatable in your baking can be a real boon in your every day cooking. I prefer to use white rice flour as a coating for frying as it adds more crunch than regular wheat flour and is a lot lighter.
A wonderful dish which also just happens to use rice flour as it's main ingredient is Banh Xeo. It's a delicious Vietnamese savoury pancake made with white rice flour, coconut milk and turmeric and can be stuffed with pork, prawns and beansprouts. These pancakes are so crisp and light which of course is thanks to the white rice flour.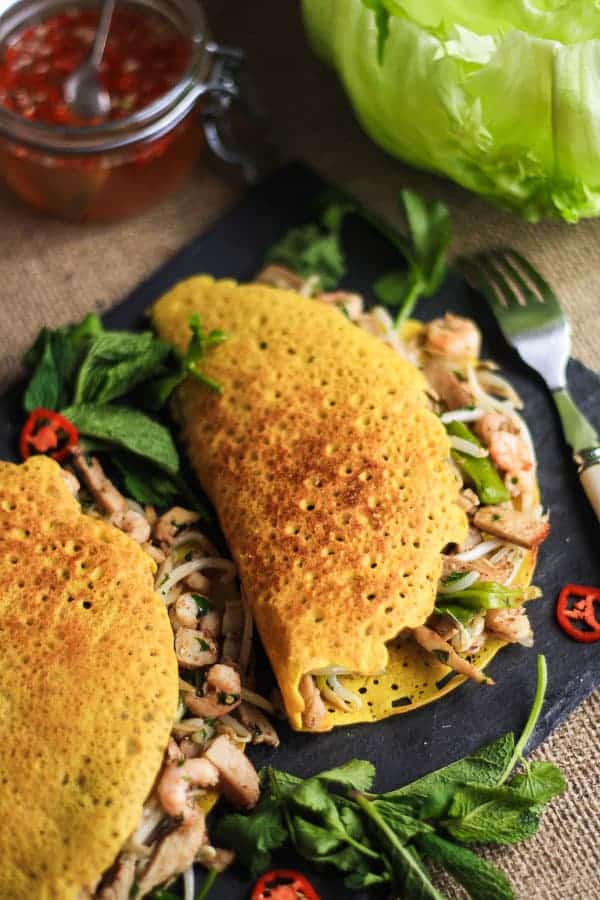 Where can I buy white rice flour?
There are various brands of white rice flour and the texture can be quite different across the board. Make sure you are using a very finely ground rice flour which won't impede your recipe and will allow for better incorporation with the other ingredients. Courser rice flours will mean the liquid in your recipe is not absorbed as well which can lead to flatter and greasy bakes. I always use Doves Farm Gluten Free Rice Flour 1 kg (Pack of 5)
which is ground beautifully. For US based readers then Bob's Red Mill is also brilliant but more difficult to get hold of for us UK based bakers.
OTHER POSTS IN THIS SERIES INCLUDE...