This post contains affiliate links. Please read my disclosures.
Sweet Rice Flour is the secret weapon you need to know about for your gluten-free kitchen. It also goes by its alternative name 'glutinous rice flour,' although it contains no gluten. It is an invaluable gluten-free flour as its high starch content makes it ideal for thickening sauces, pancakes, batters and making all kinds of moist sweet bakes including beautifully textured gluten-free cakes.
Sweet rice flour will soon become the most indispensable flour in your gluten-free kitchen. It has a unique starchy content which becomes chewy and stretchy when cooked and so is an excellent mimic for the elastic properties of gluten. This means that it is an absolute stalwart ingredient and creates:
moist and well-structured gluten-free cakes
good gluten-free pastry which flakes rather than crumbles
thick batters
silky smooth sauces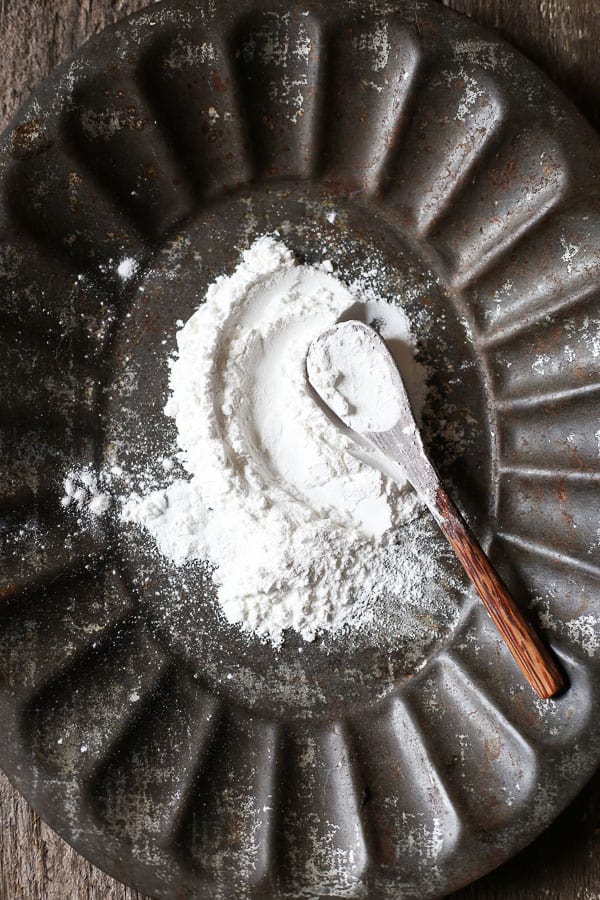 What is sweet rice flour?
Sweet rice flour is a starchy flour ground from short grain glutinous 'sticky' rice. Often labelled as 'glutinous rice flour,' although it contains no gluten, instead the name refer to it being 'glue-like' or sticky. You can also find it labelled 'mochiko flour' as it is the correct flour used to make mochi, the delicious Japanese rice cake.
Although it's called 'sweet' rice flour it is not sugary sweet but mild and delicate of flavour.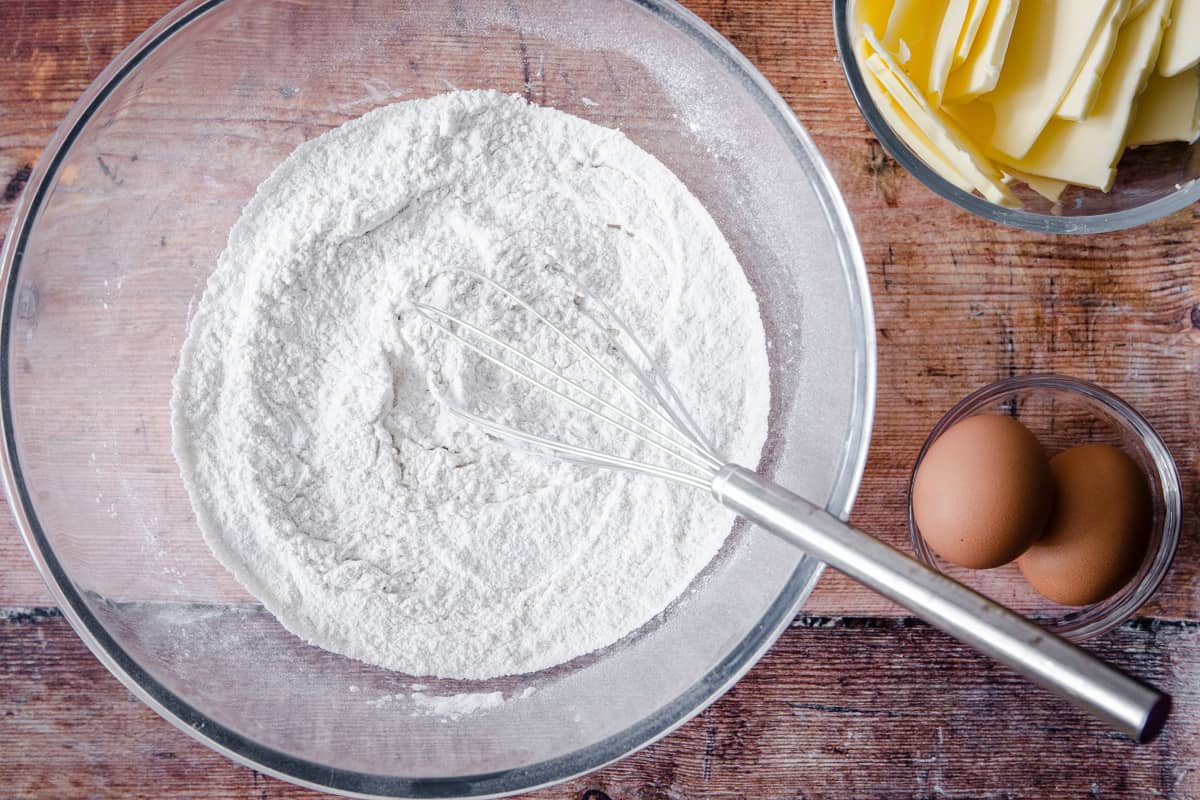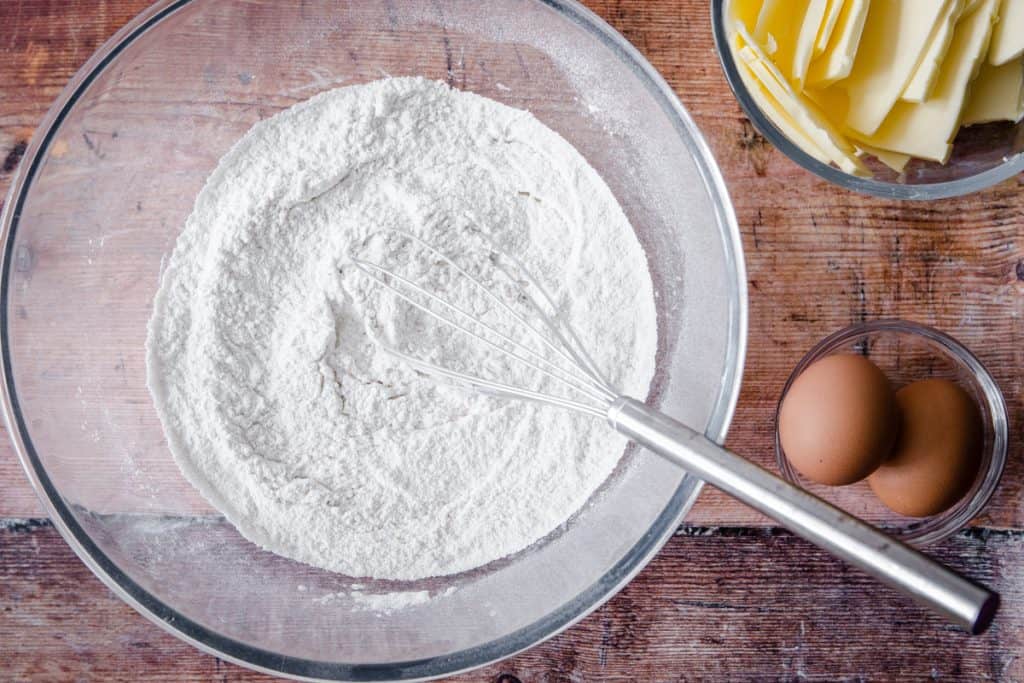 Why is sweet rice flour so sticky?
The starch found in rice is comprised of :
Amylose - form of resistant starch
Amylopectin - responsible for the sticky qualities
Sweet rice contains more amylopectin than regular rice due to a selected mutation made by farmers.
Sweet rice flour vs. rice flour
Sweet rice flour is not the same ingredient as rice flour. I'm sure you are more familiar with the latter flour since it is a common ingredient widely sold in most supermarkets in the gluten-free aisle. It is, however, a completely different ingredient to sweet rice flour and the two flours unfortunately are not interchangeable as they play opposing roles:
Rice Flour is ground from medium-long grain rice and gives lightness and crunch to a recipe. It can be quite gritty depending on the grind and doesn't absorb liquid well. Read more >>> The Ultimate Guide to Rice Flour
Sweet Rice Flour is ground from sticky glutinous rice and is a light powdery flour which gives soft and sticky results. It's excellent at absorbing liquid which is why it creates such lovely smooth sauces.
Sweet rice flour uses
Sweet rice flour has a high starch content which enables the proteins in the flour to glue together. If you have tasted mochi you will know that it has a discernible chewiness. If we harness this chewiness in the right way then we can use the sweet rice flour to mimic the elasticity of the gluten. It also has a high absorption quality and as such sweet rice flour works very well in gluten-free baking, sauces and gravies.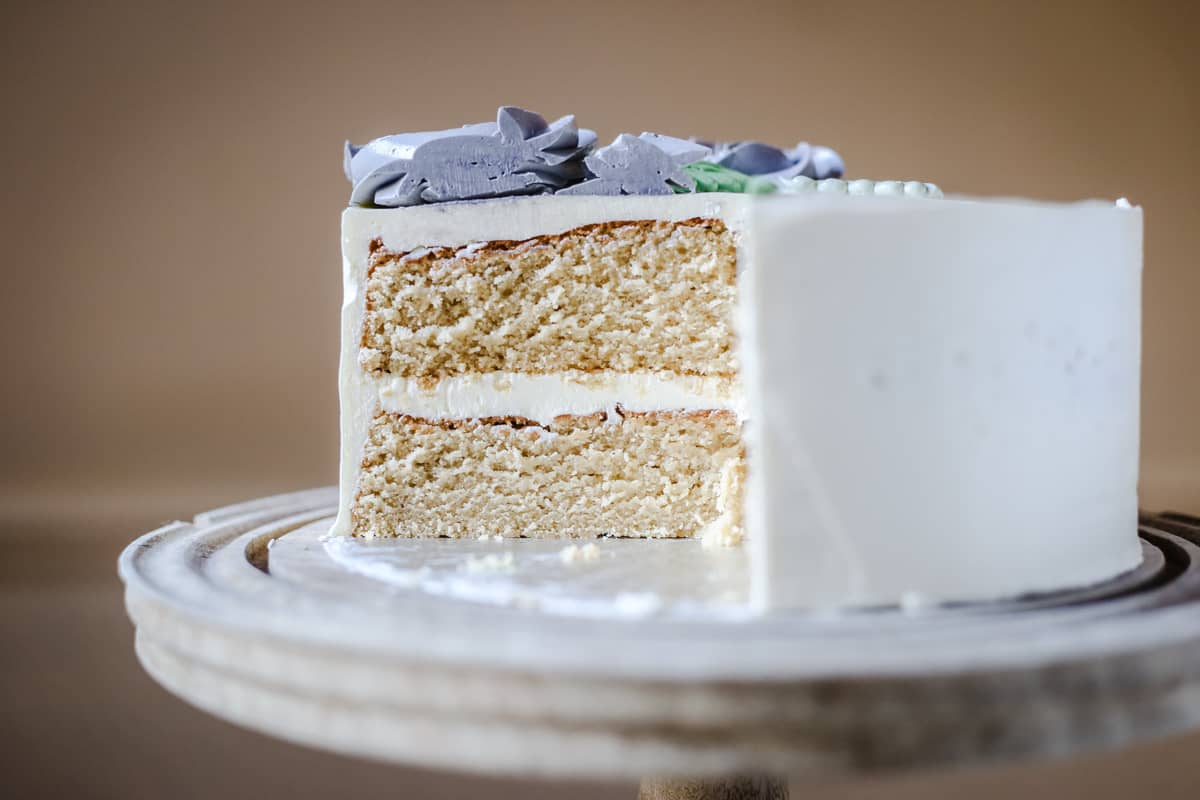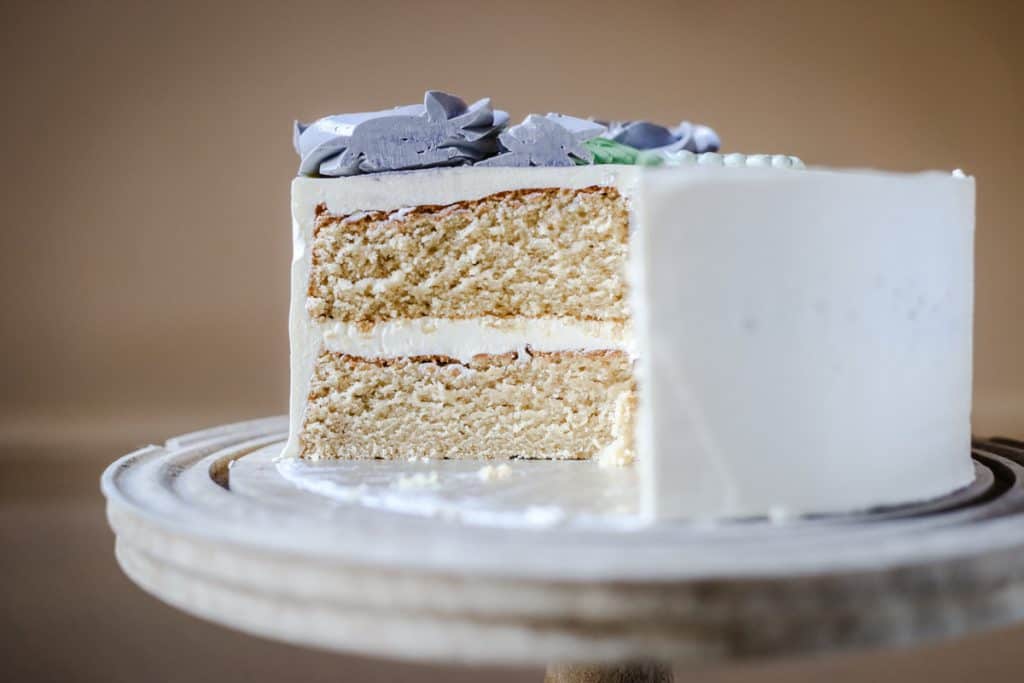 Baking with sweet rice flour
When we remove gluten from our cakes we are removing the essential component needed for gluing our cake together. As it heats, gluten swells, forming an intricate network of gluten strands which provide baked goods with their elasticity. This is how you achieve bouncy sponges and pastry that doesn't crumble.
The best reason for using sweet rice flour in baking is its 'glue-like' binding properties. The high starch content in the sweet rice flour mimics the elasticity of gluten when heated and added to liquid.
By using sweet rice flour as part of a blend of gluten-free flours including some wholegrains we can create cakes, pastries and desserts that are moist with a little stretch or bounce and great structure.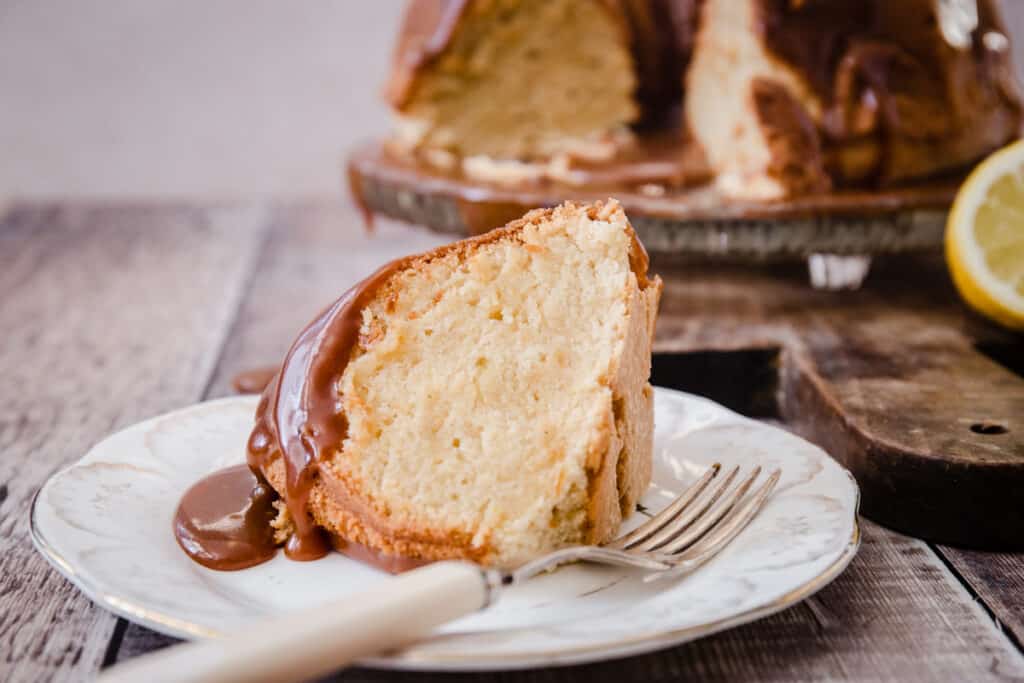 Pro Tip: Sweet rice flour is also such a great binder and gives gluten-free baking a lovely tender crumb that by using it you negate the need for xanthan gum.
READ MORE >>> Why I don't bake with xanthan gum
Sweet rice flour will give our baking excellent binding, moistness and a distinctive sweet taste. What could go wrong?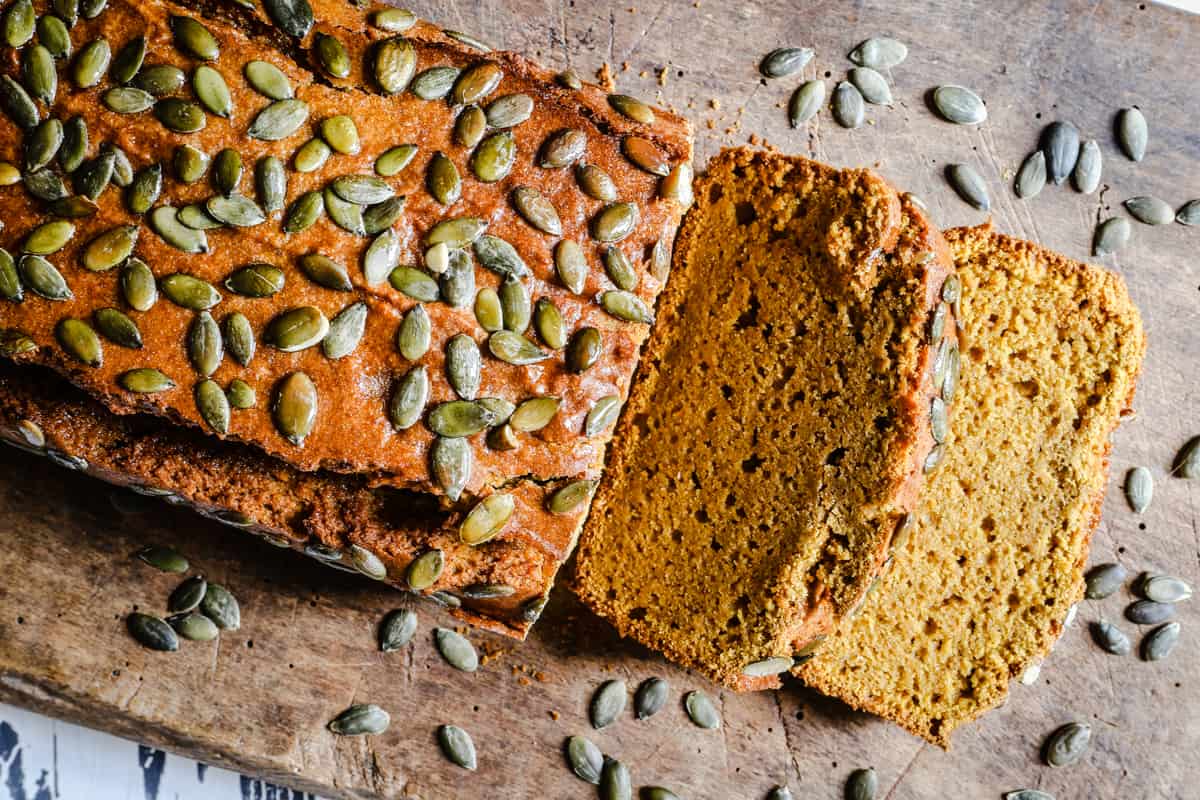 What are the disadvantages of using sweet rice flour in baking?
Great texture means a delicate balance. For all the reasons that sweet rice flour is an excellent alternative flour it is also true that you don't want to go overboard in its usage. The moisture that sweet rice flour gives our bakes needs to be kept in check lest your cake loses its sponginess and just becomes really wet and chewy.
Flavour can overwhelm, Used in the right amounts and as part of a flour blend sweet rice flour can compliment the other flours. However, the wonderfully distinctive sweet taste of this flour which is delicious in moderation can suddenly overwhelm a cake if used in excess. If you're not judicious in its usage you'll soon find all your cakes taste the same whether they are pumpkin, vanilla or banana.
Pro Tip: Do note, if you add acidity to sweet rice flour it exacerbates the thickening qualities of the flour. So be wary of adding too much lemon juice, buttermilk or other acids if you are using a large quantity of sweet rice flour in your recipe.
How much sweet rice flour should you use in bakes?
To reap all the benefits of sweet rice flour it is best used blended with other gluten-free flours to achieve perfect gluten-free bakes.
Try not to use more than about 40% in the overall blend for light and fluffy results that don't taste overwhelmingly of sweet rice flour.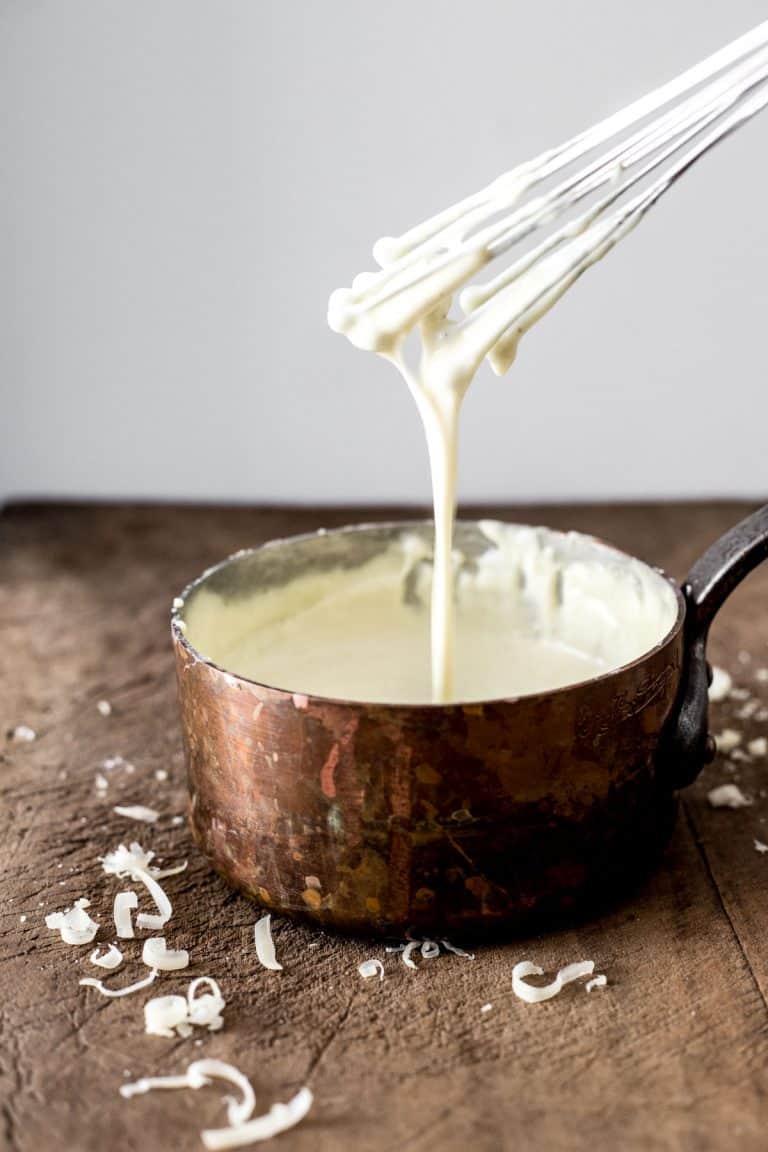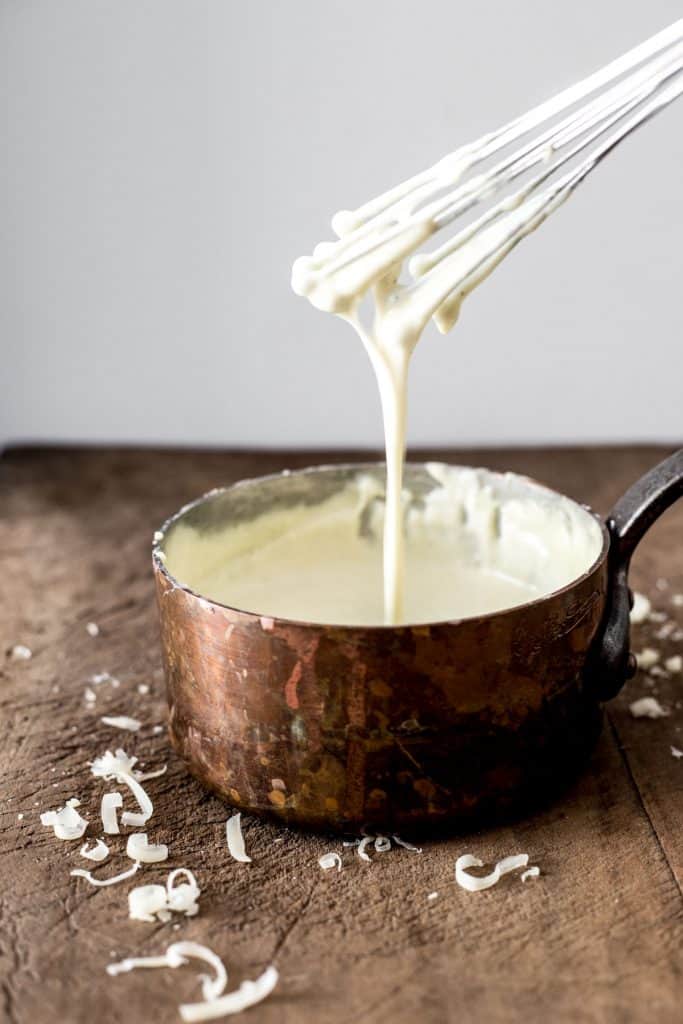 Sauces and batters
Sweet rice flour will soon become the most hard-working flour in your kitchen. Not only is it invaluable in baking but it is also an absolute star ingredient in gluten-free savoury recipes too. In fact it is the best gluten-free flour for making delicious smooth and cohesive sauces.
Sweet rice flour has a quality that stops liquids for separating so is a wonderful thickener for gravies and sauces without being gritty or grainy or having an overwhelming taste.
You can swap plain all-purpose flour for sweet rice flour 1:1 in any sauce that is made with a roux like a gravy or cheese sauce or bechamel.
Due to its slightly chewy properties sweet rice flour is also a delicious choice of flour in batters when used alongside another crisp light starch.
This recipe for English Pancakes used half sweet rice flour and half rice flour for the perfect crisp, stretchy consistency that is ideal for pancake day.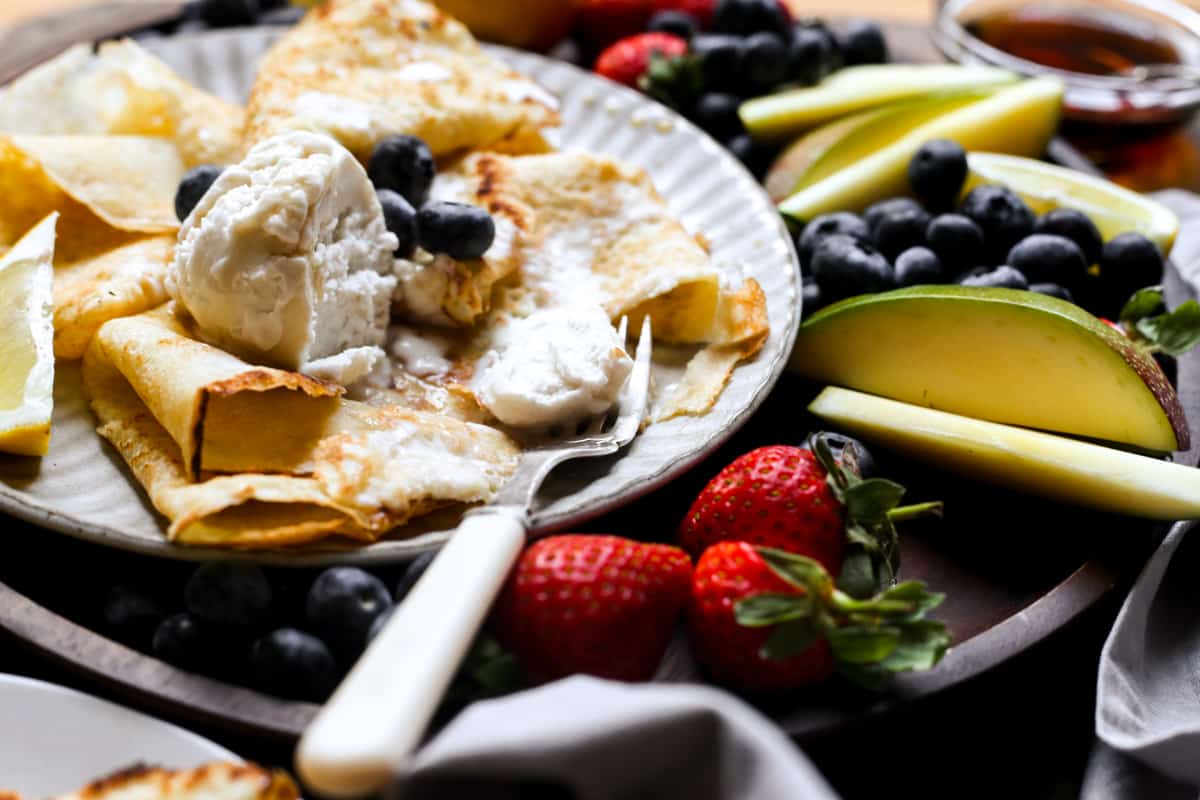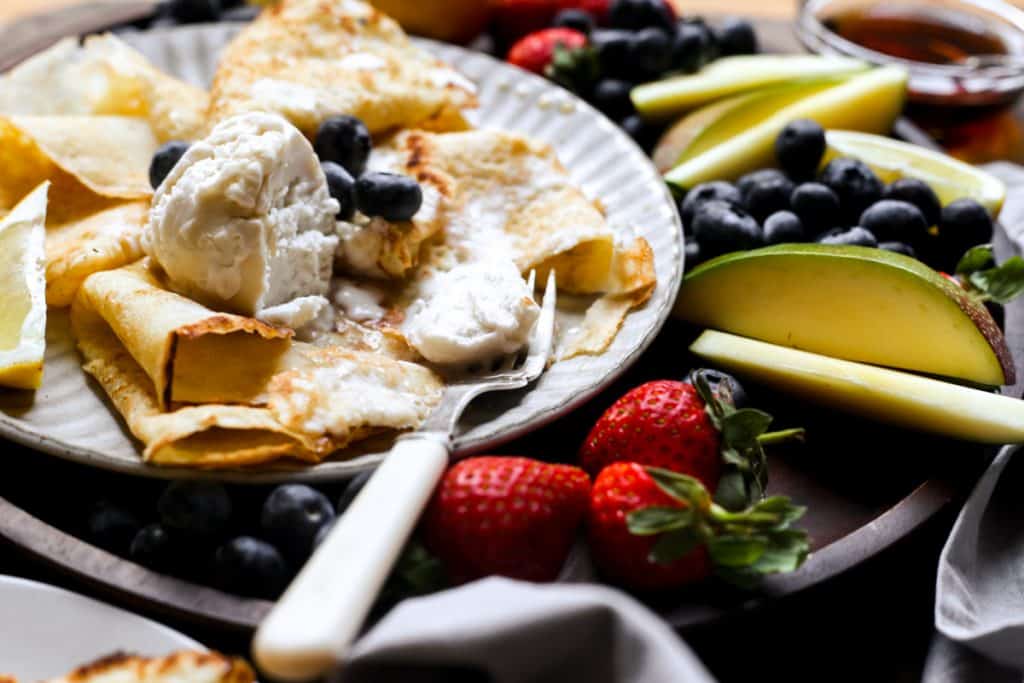 What is sweet rice flour used for?
If you want to know what to do with sweet rice flour then visit this wide ranging round-up of recipes which use gluten-free flour:
READ MORE >>> 31 Sweet Rice Flour Recipes
Here you'll find a huge variety of recipes from cakes to pastries to sauces to family dinners.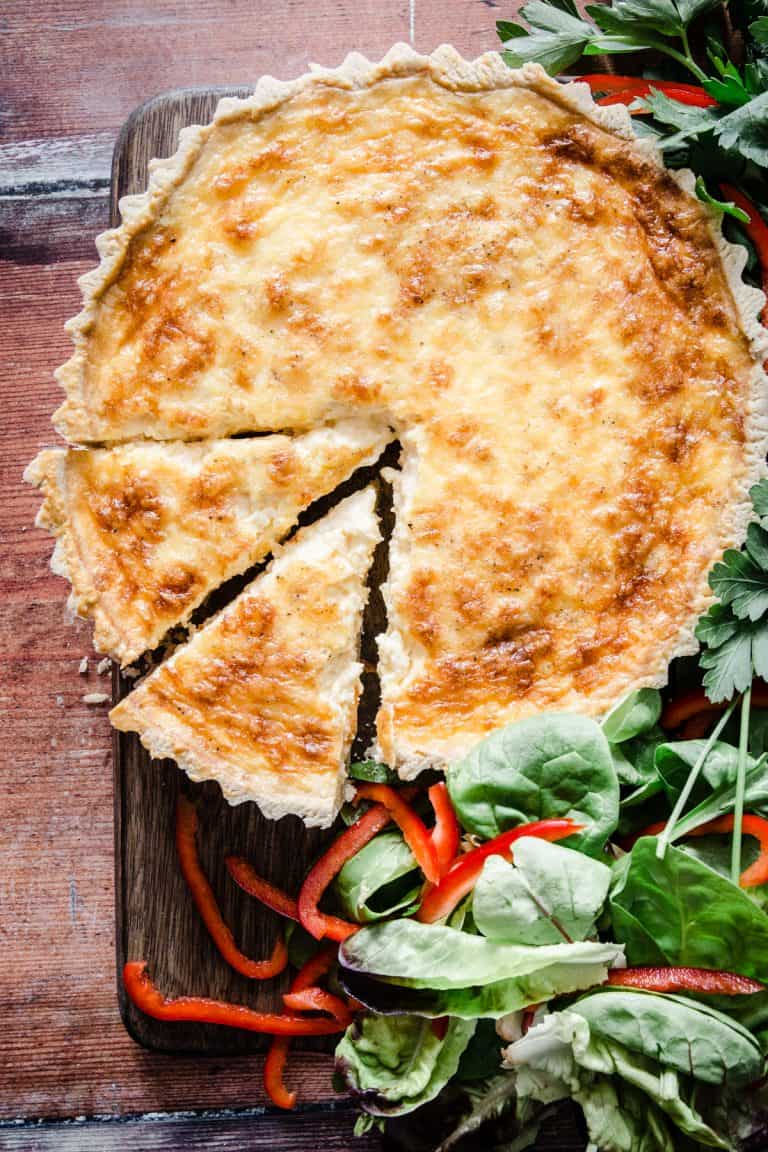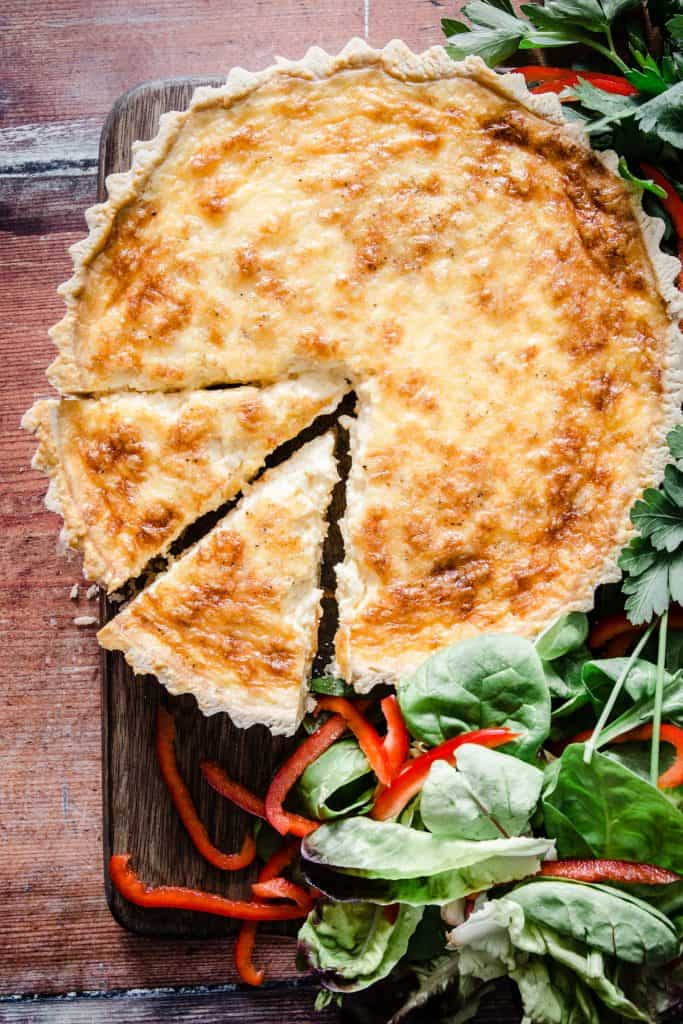 Where to buy sweet rice flour
Sweet rice flour is easily found in Asian supermarkets, or even in the Asian aisle of the supermarkets. It can be labelled 'glutinous rice flour' or 'mochiko flour'. Often these bags of flour are not necessarily certified gluten-free so take caution.
You can buy certified gluten-free sweet rice flour reliably from online suppliers.
How to store it
Sweet rice flour does not spoil readily and you can store it in a cool dark place in an airtight container for up to 6 months.
Substitute for sweet rice flour
Baking recipes
Since sweet rice flour is a starchy flour you will achieve the best results if you swap it within baking recipes for alternative starchy flours:
Tapioca flour
Cornflour ( aka. cornstarch)
Arrowroot powder
These flours won't produce exactly the same result so you may have to adjust some of the other ingredients depending on the recipe.
Sauces or stews
If your recipe is a sauce or a roux you can swap the sweet rice flour for an alternative starch but you will have to cook it differently. Sweet rice flour can be added straight into the saucepan along with the fat to make the roux (the same as plain all-purpose flour) and heated with the liquid to thicken. However, the other starchy flours need to be made into a slurry with cold water and added to the finished sauce or stew in order to thicken.
More gluten-free flour posts