This post contains affiliate links. Please read my disclosures.
A beautiful Strawberry Redcurrant Jam, for those that don't like the strawberry jam too sweet the redcurrants add extra vibrancy and tartness.
I used to have a bit of a problem with jam. The sugar. I was never one for jam tarts or jammy toast, that was my sister. I would pucker up my nose and screw up my face as if it were poisoning me. Suffice to say I no longer do that. I know I'm not the only one who is getting a sweeter and sweeter tooth with age if my Nan's shopping basket was anything to go by in her later years. It was just cake and sweets, Mum used to have to surreptitiously hide a packet of frozen peas amongst the bags of coconut mushrooms and custard tarts to ensure she at least had the option of health when she got home. However, despite the increasing dominance of sugar in my life, jam has still been a bit of a stumbling block for me.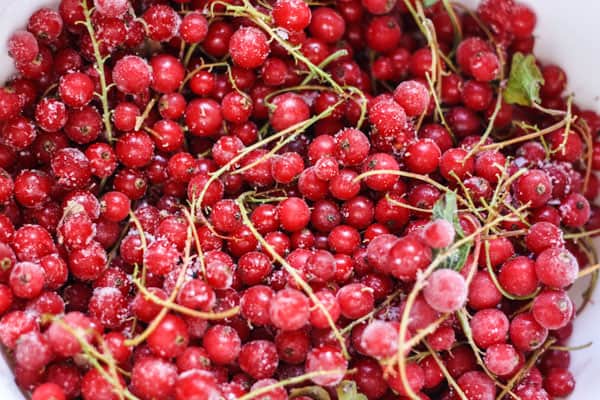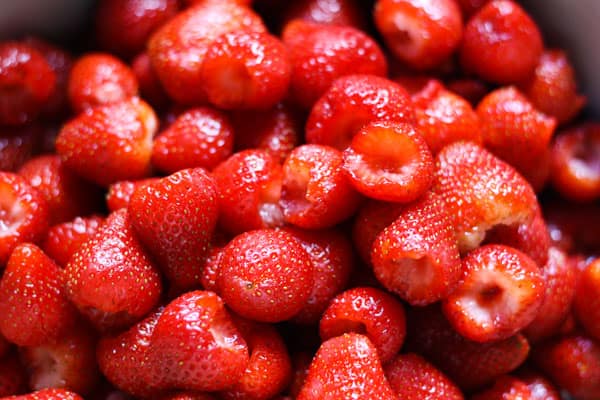 I enjoy making jam. There is something extremely prudent about conserving the fruits of the season to have later on in the year. I am soothed by the preparation of the produce; washing, peeling and removing stalks and excited by the first boil as the produce slowly starts to break down to achieve intensity. I get an absurd amount of pleasure from pouring in a whole kilo of sugar, the hubble and bubble of the pot and then my fastidious side loves the careful decanting so the sticky jam doesn't run riot all over the kitchen. I screw the top, test for set the next day, create labels, admire my industrious stack, then offload the whole lot come Christmas time. But I never really ate it myself.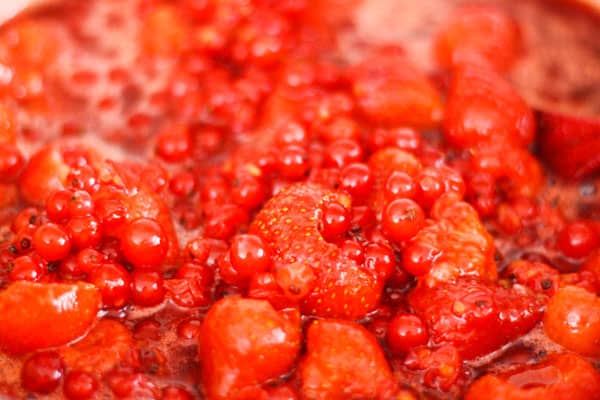 So it was my mission to reduce the sugar content of my jams. Although I achieved some success with the kind of conserves you can eat straight from the jar, my Vanilla Peach Bourbon Jam and my Seedless Wild Blackberry Lime Jam, I was dismally failing when it came to the classic strawberry or raspberry jam. I have been canning the final jams which means you require less sugar, I have been cutting the sugar and adding lemons, limes, herbs, anything to counteract the sweetness. However, all these efforts have led to the same result, boiling and boiling and boiling away my jam as it refused to reach setting point. The end product would eventually work but I seemed to be losing too much fruit.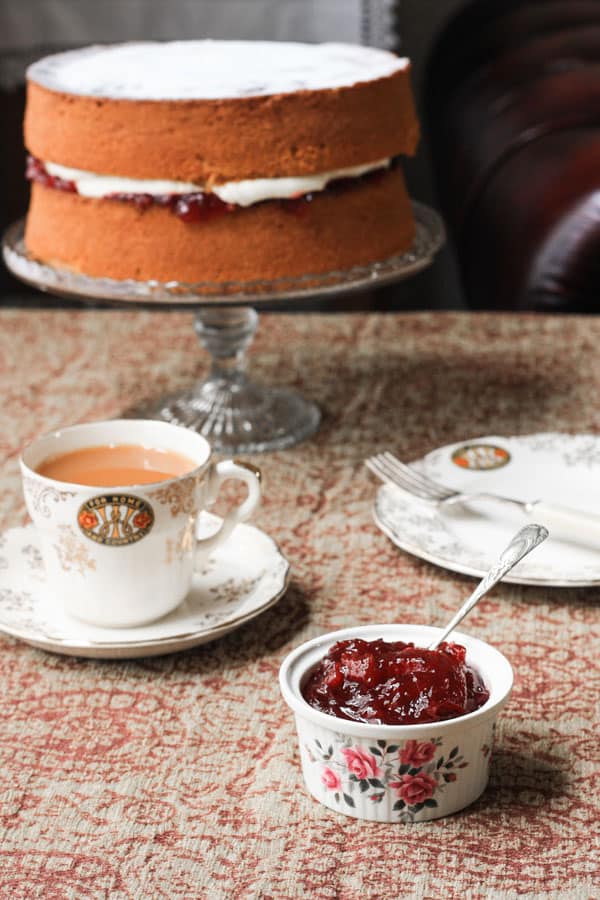 After a very disappointing time with some strawberry and lemon verbena jam, I was ready to give up jams earlier this summer. Then I had a piece of Victoria Sponge on our WI cake stall a few weeks ago. The intense sweetness was pleasurably sandwiched between two thick buttery vanilla doorstops and for me jam finally had a purpose again. Of course, you are not supposed to eat it by itself with a spoon. The jam needs to be sweet but then used in moderation to bring the best out of the other ingredients it is paired with. I certainly don't begrudge those whom like to lather it on a crumpet or wodge it in an English muffin but for me, suddenly realising that I could have been using my jam in cakes and desserts has been a revelation. I never bothered using it before as I presumed I didn't like it, but in the right context and without using the commercially produced stuff jam can be the key ingredient. It is supposed to be sweet, just go with it. Ever since then I've been able to see the joy in jam. It has been fully embraced into my life and my baking and my jams have never tasted better.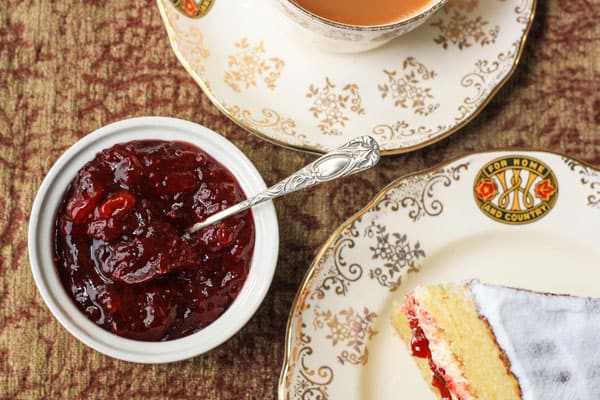 This has been my favourite strawberry jam adventure yet. These strawberries were just £4 for 2kg from the market and when I brought them home I remembered the redcurrants I had picked up a few weeks earlier which were now lounging around in my freezer drawer for a rainy day. These guys pair together beautifully, the sweet hit of the strawberry is tempered by the tart redcurrants and the ruby beauty as it smudges into the buttercream of the Victoria Sponge is terribly appealing.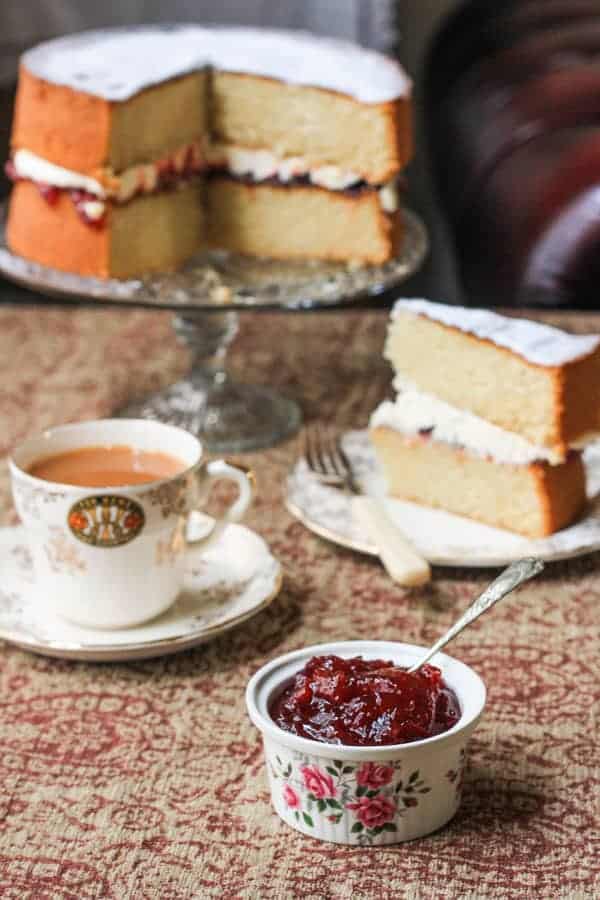 Now, when I made this jam I figured I wanted something quick and lovely so I boiled the two fruits together from the off, fully rejecting my rule of de-seeding all jams. The strawberry seeds I don't have a problem with but the redcurrants may have a little too much bite. I have since read recipes that recommend boiling up the redcurrants first and then sieving them which I think I would do next time. It would be more useful for me to research these recipes before I make 20 jars of the stuff, but ho hum I will not be told.
This recipe makes masses as I had an absolute glut of strawberries, so if you are making the jam just for yourself I would recommend halving the recipe, unless you like giving jam as presents which then makes us samies.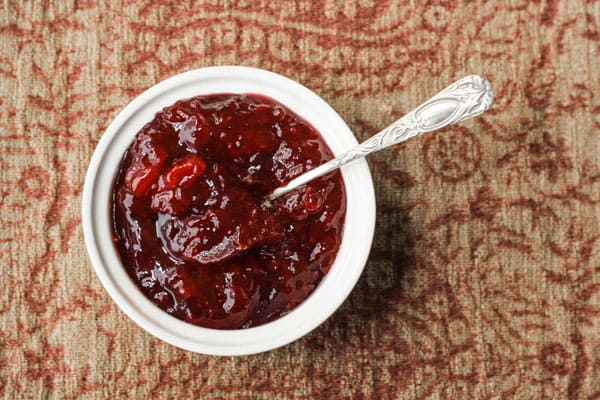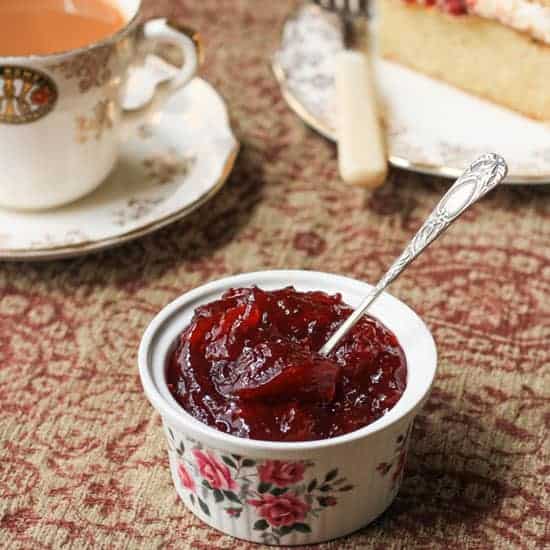 Strawberry Redcurrant Jam
A beautiful Strawberry Redcurrant Jam, for those that don't like the strawberry jam too sweet the redcurrants add extra vibrancy and tartness.
Ingredients
1

kg

strawberries

500

g

Redcurrants

-

stalks removed

1400

g

jam sugar

Juice of 1 lemon
Instructions
Remove the stalks from the redcurrants and then place them in a large preserving pan along with the strawberries and heat gently, bringing to a light boil.

When the fruit is boiling then stir in the sugar.

Once the sugar has dissolved then add the lemon juice.

Bring to a rolling boil, making sure to stir the bottom of the pan frequently so the fruit doesn't stick.

Once the jam reaches 104°C or passes the saucer wrinkle test* then decant into sterilised jars*.
Notes
*The saucer wrinkle test basically requires you to put about 5 saucers in your freezer when you begin making your jam. Once you think the jam might be ready then you can double check by removing a saucer from the freezer, dropping a teaspoon of jam on it then placing the saucer in the fridge. After about 30 seconds remove the saucer and push the jam with your finger. If it wrinkles up it's ready, if it just pools back into the space your finger has left then it needs more bubbling time. Boil it another couple of minutes then turn off the heat and then test again with another saucer.
*To sterilise the jars place the very clean jars you would like to use in an oven pre-heated to 140°C for 20 minutes. Sterilise the lids by dropping them into a saucepan of boiling water for 10 minutes with a splash of vinegar. I don't sterilise my lids in the oven as they tend to ruin.
Yield 10 200ml jars
Nutrition
Calories:
31
kcal
Carbohydrates:
11
g
Protein:
1
g
Fat:
1
g
Saturated Fat:
1
g
Sodium:
1
mg
Potassium:
48
mg
Fiber:
1
g
Sugar:
8
g
Vitamin A:
5
IU
Vitamin C:
9.9
mg
Calcium:
6
mg
Iron:
0.2
mg
Have you tried this recipe?
Head to the comment section and let me know what you think!
If you like this recipe then you may like...