This post contains affiliate links. Please read my disclosures.

Tapioca flour is an incredibly useful starchy flour to have in your toolkit. It can be used as a thickener for sauces, pie fillings and gravies. It's also an essential flour in gluten-free baking and gives an excellent crust and golden brown hue to your bakes.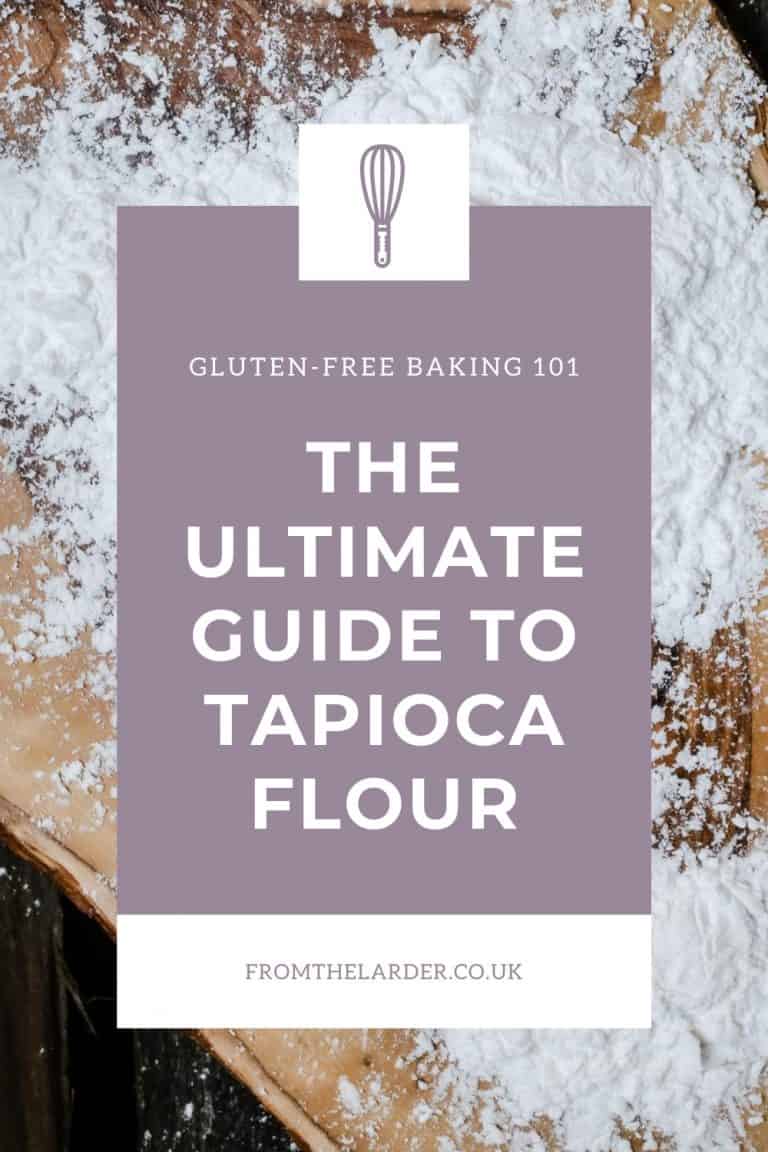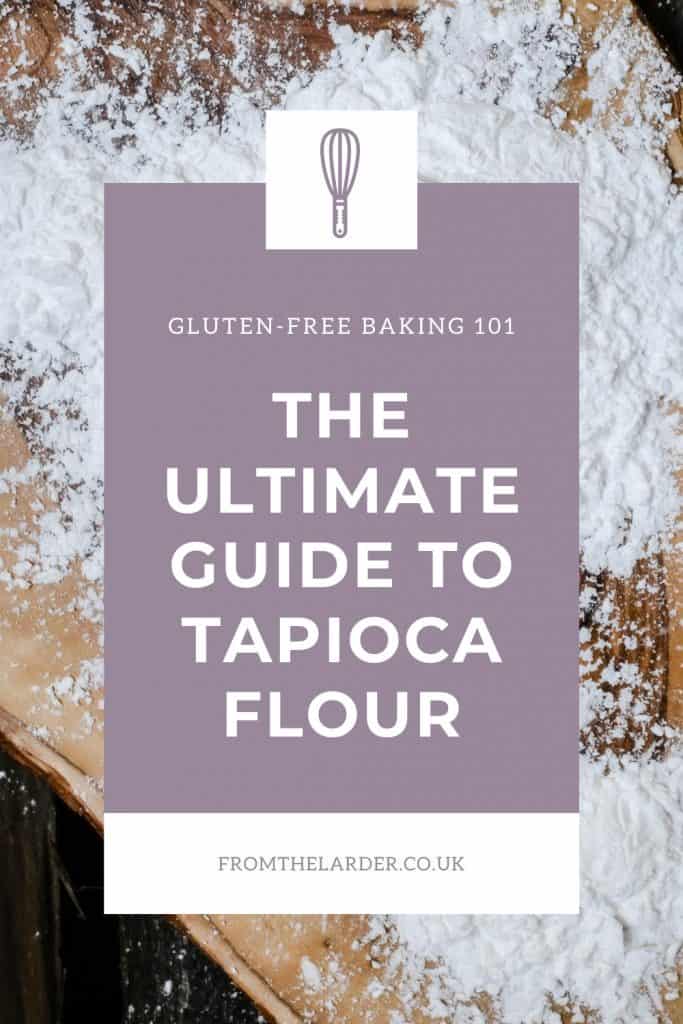 What is tapioca flour?
It is a light powdery flour ground from the dried starchy and tuberous root of the cassava plant which is native to South America. Tapioca flour is slightly different to cassava flour itself in that it is extracted from the starch of the cassava root whereas cassava flour is made from the entire root so is less processed.
Along with sweet rice flour and oat flour, tapioca flour is one of the most useful gluten-free flours as it is invaluable in both everyday cooking and baking. I use a little here and a little there in my bakes and when making sauces so although it is a flour you may use often, you rarely need vast quantities of it.
What is the difference between tapioca flour and starch?
There is no difference and the names can be used interchangeably (unlike potato flour and potato starch).
Is it good for you?
It's not the most healthy alternative flour you could choose as it's made up of nearly all carbohydrates with little protein. However, it is a good source of iron and calcium so it's not all bad.
We also can't knock it for its incredible versatility in the kitchen.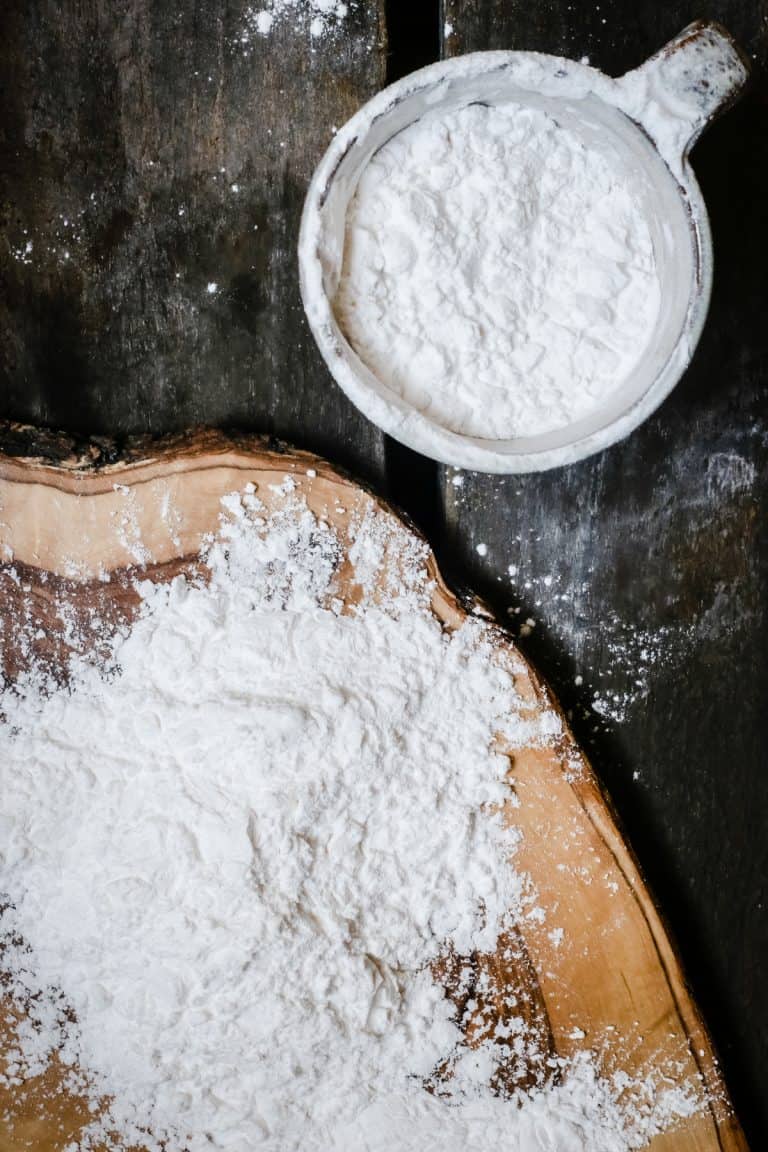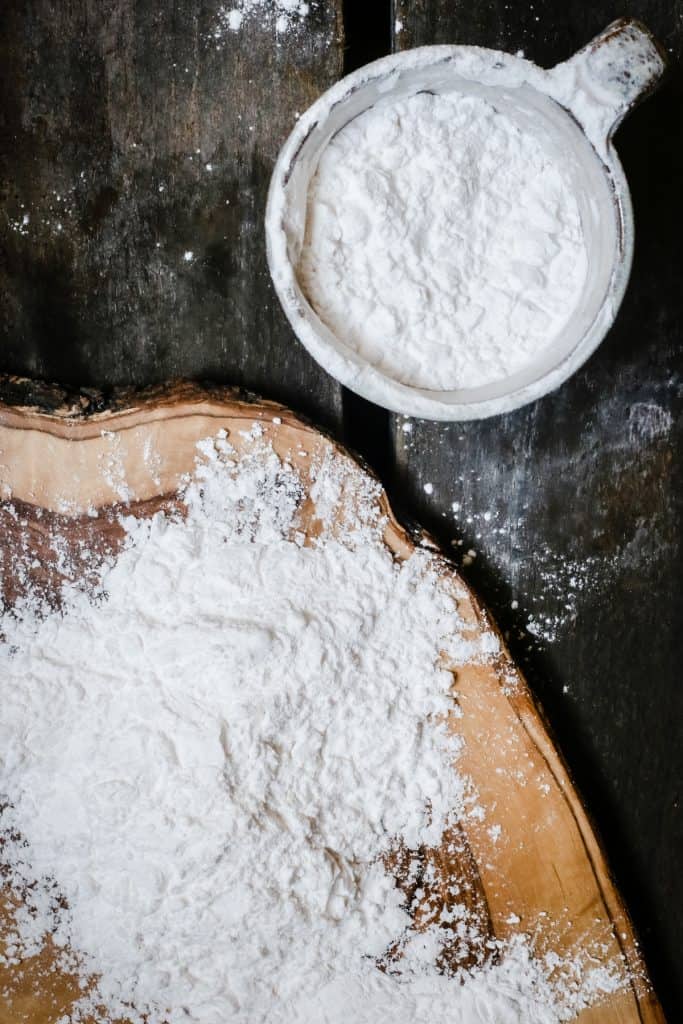 What is tapioca flour good for?
The main benefit is its thickening properties, due to the fact it absorbs and retains a high water content. When we remove gluten from our baking then one of the crucial elements that we lack is the binding properties of the gluten. Tapioca flour (similarly to sweet rice flour) is one of the ways we can mimic this binding and create bounce in our bakes. It saves our cakes from being a dry crumbly disaster.
Also, due to its light texture, it promotes springiness in your bakes. Tapioca flour also helps the browning of your baked goods and encouraging crusts to crisp, hence it is very useful when making pizza bases or pastry.
How can you use tapioca flour in gluten-free baking?
There is no protein in tapioca flour as it is a starch, like potato flour or cornflour. The starch helps mimic the binding properties of gluten and tapioca can be found in many commercial blends of gluten-free flour to aid in the structure and texture of bakes.
You can get the most out of tapioca flour in your baking by mixing it with whole grain or nut flours. A little goes a long way so it can be used judiciously but its role is by no means insignificant.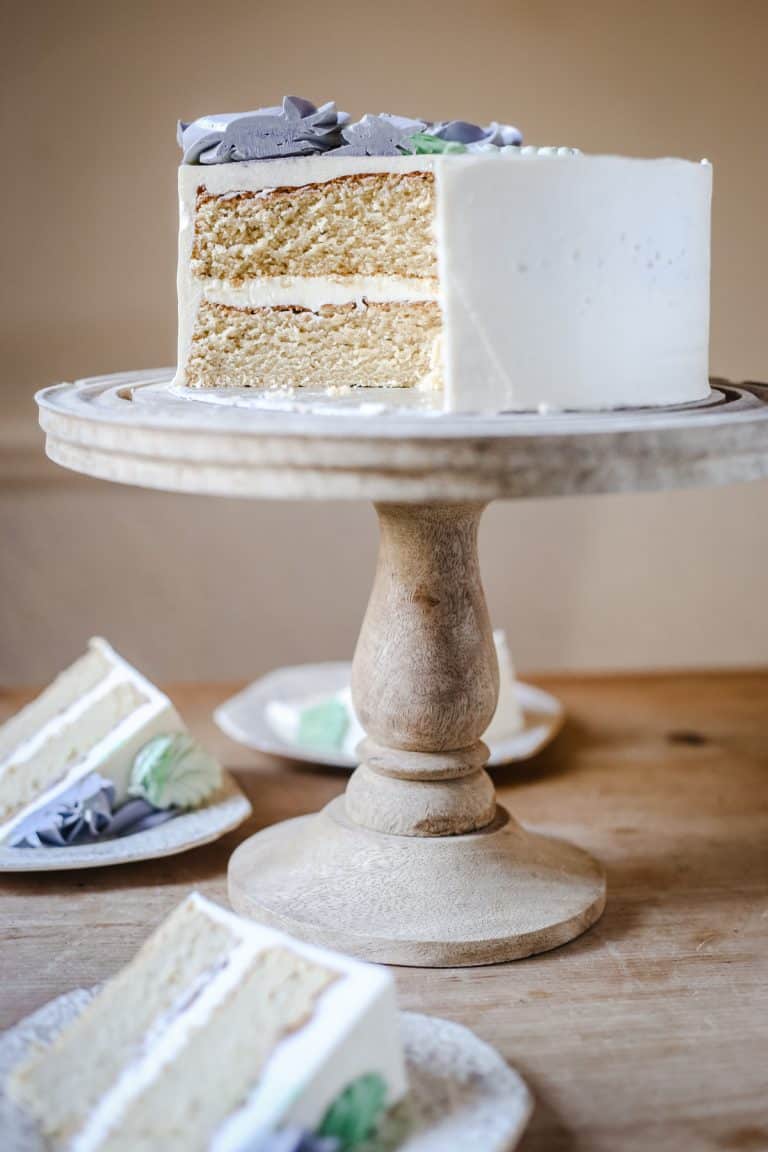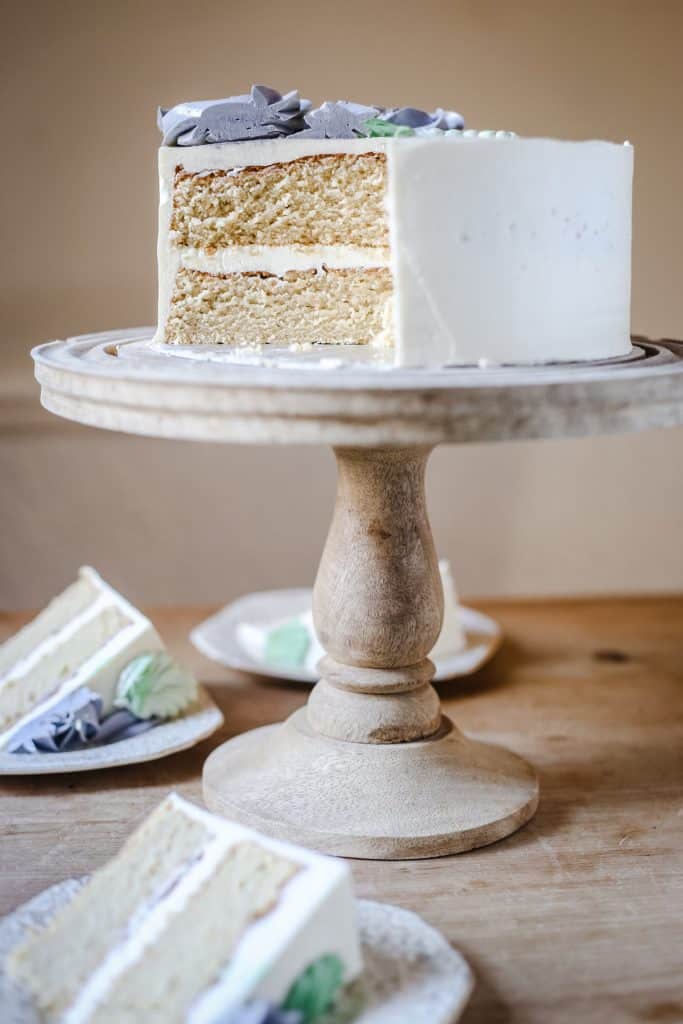 Can tapioca flour replace all purpose/plain flour?
It's not a great 1:1 substitute for baking cakes or cookies as too much of it can cause bakes to go gummy. However, it can be used to replace flour on a 1:1 ratio when making sauces or gravies.
Is it good for frying?
Yes, it is. Since tapioca flour gives an excellent crust and also browns very well it's great to use instead of all purpose flour as a coating for frying. I include it in my recipe for Crispy Salmon Nuggets to give a lovely golden hue to the coating of the salmon.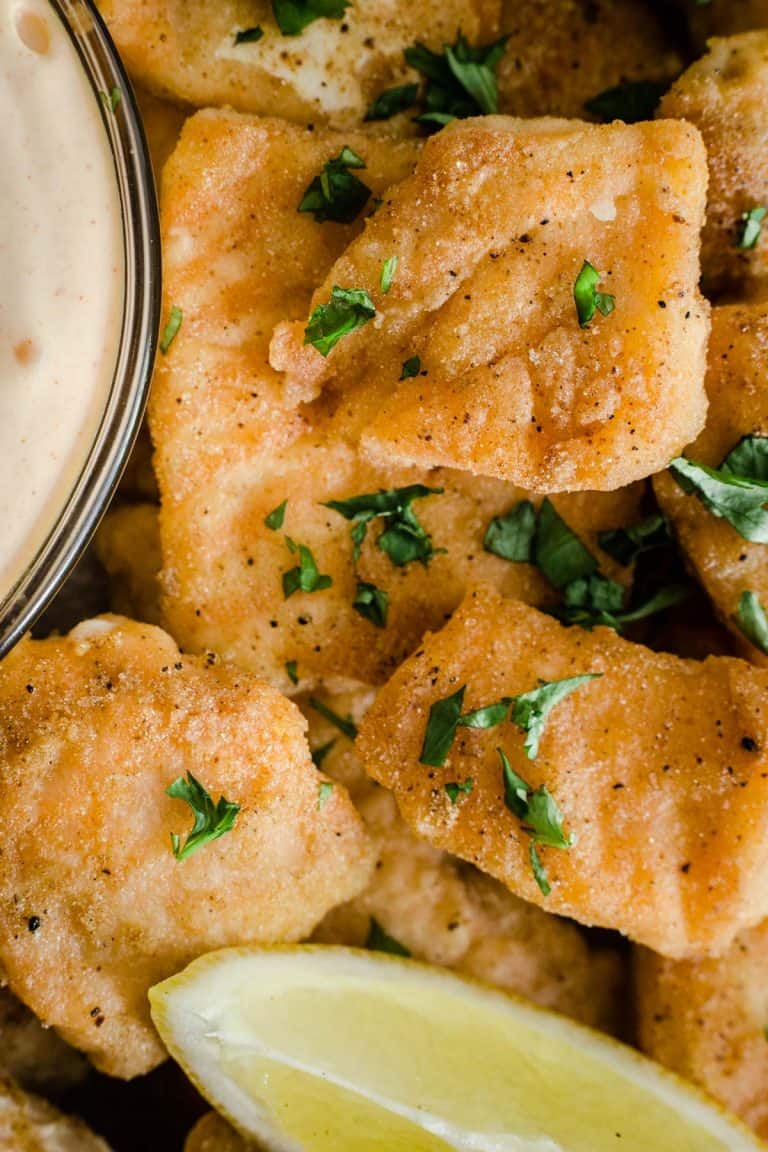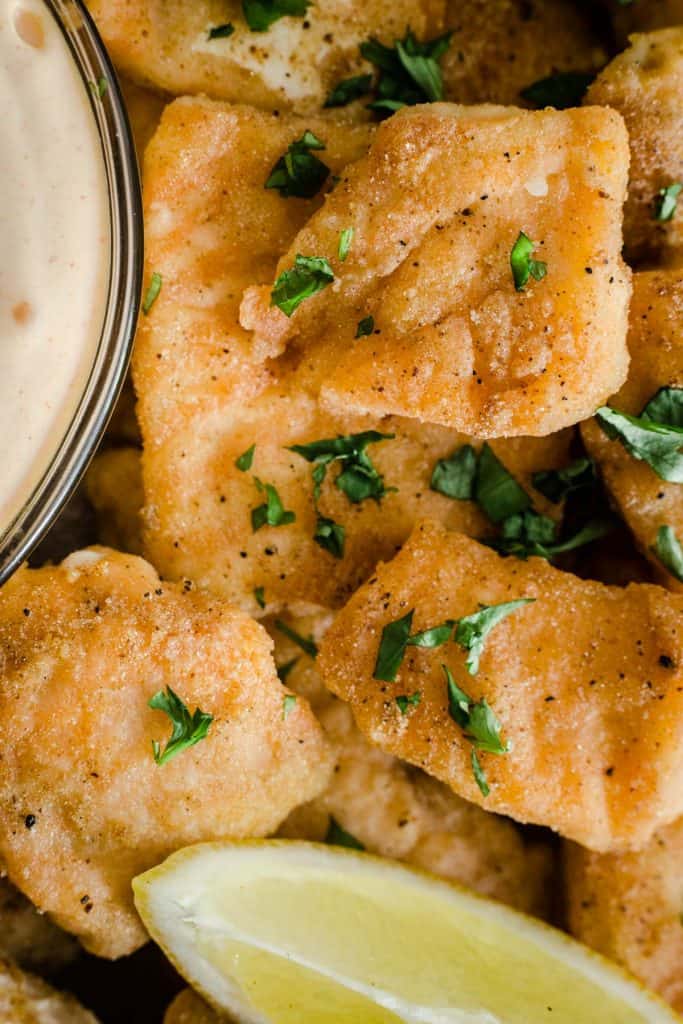 Is tapioca flour better than cornflour (cornstarch)?
Tapioca and cornflour (cornstarch) are both starches and so perform similar functions. Tapioca flour definitely provides a smoother more velvety texture. However its slightly sweet flavour is a little more pronounced and gives more of a sticky bind than cornflour. In this Piccalilli recipe I use the best of both worlds when thickening the sauce for the best taste and texture.
Brazilian Cheese Bread Rolls
Although as mentioned above tapioca flour isn't a great gluten-free 1:1 flour, there is one particular bake in which tapioca flour shines. This recipe is certainly reason enough for stocking up on tapioca flour forever more. These Easy Gluten-Free Cheese Bread Rolls (also known as Brazilian Cheese Bread or Pão de Queijo) are incredible with tapioca flour as the main ingredient.
It highlights all the best qualities of tapioca flour. The bread rolls are crisp and golden on the outside and deliciously chewy on the inside.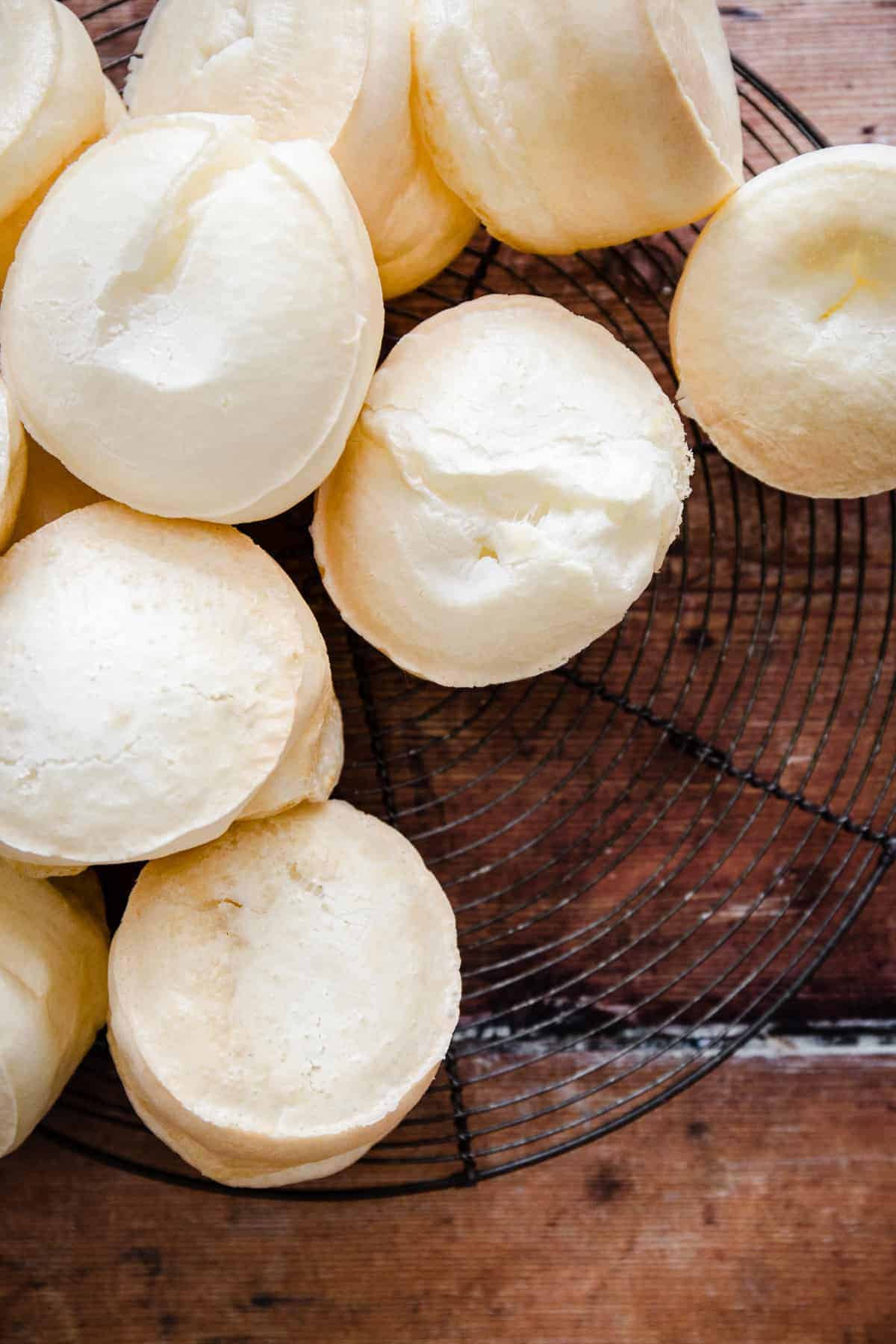 Looking for more uses for your tapioca flour?
Hey, why not try making your own tapioca pearls for bubble tea. It's easier than you think.
Where can you buy tapioca flour
It's not difficult to get hold of tapioca flour in the UK. You can often find 100g pots of Doves Farm Tapioca Flour in the supermarket but it's quite costly and doesn't give you very much. You can find more varied brands in health food shops in bags of about 500g. The cost depends entirely on the brand you purchase.
BUY HERE >>> Gluten-Free Tapioca Flour
If you've loved learning about tapioca flour then you might like to view other posts in this series: