This post contains affiliate links. Please read my disclosures.
Homemade cashew butter couldn't be easier. Creamy delicious and all natural, made with 100% cashews and that's it!
I am not reinventing the wheel with this recipe. It's a tried, tested and truly paleo nut butter. It appears endlessly on the internet and all good paleo sites but I still wanted to include it here as part of my own Whole30 recipes as it's such a godsend in these health driven times, so useful for including as part of my breakfasts, main meals and in particularly snacking.
How to make Cashew Butter
If on the off chance you have never thought to make your own nut butter you will be interested to hear that it is also perhaps one of the easiest recipes I have written about. All you need are 3 things:
unsalted cashews
12 minutes
The recipe below will simply state that you rip open your bag of cashews, throw them into the processor then press on. It's fascinating to watch the cashews transform in 12 minutes, every so often giving them a bit of a scrape around so it all gets processed evenly. In no time at all you will have a sweet, smooth and creamy nut butter.
Classic Nut Butter
This recipe here is for a classic nut butter, I haven't put any fancy spices or married any other ingredients with it in at the end, I haven't even salted it. This is because I want it to be used as base ingredient. If tomorrow I decide I would like celery sticks smeared with thai spiced cashew butter then I can toast the spices and include them at that stage.
This way I don't need a million differently flavoured nut butters living in my cupboards, which the other members of my household will be pleased about. Especially since I already have almond, walnut and pecan.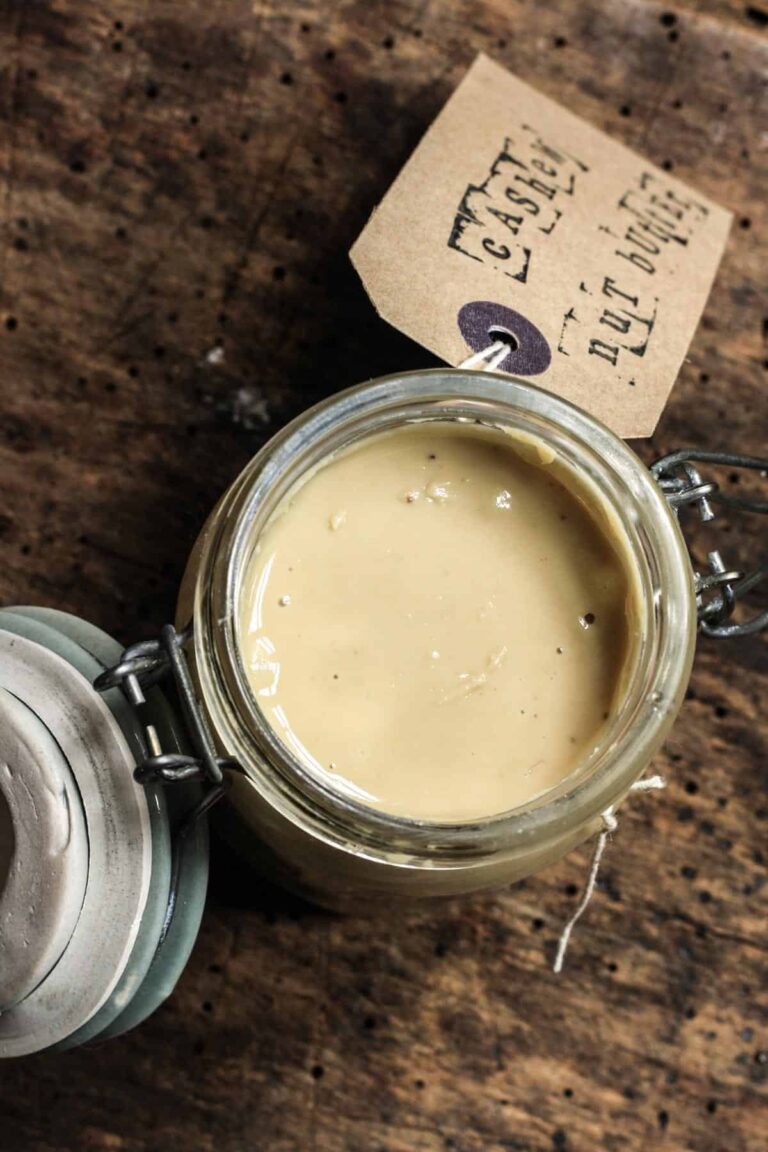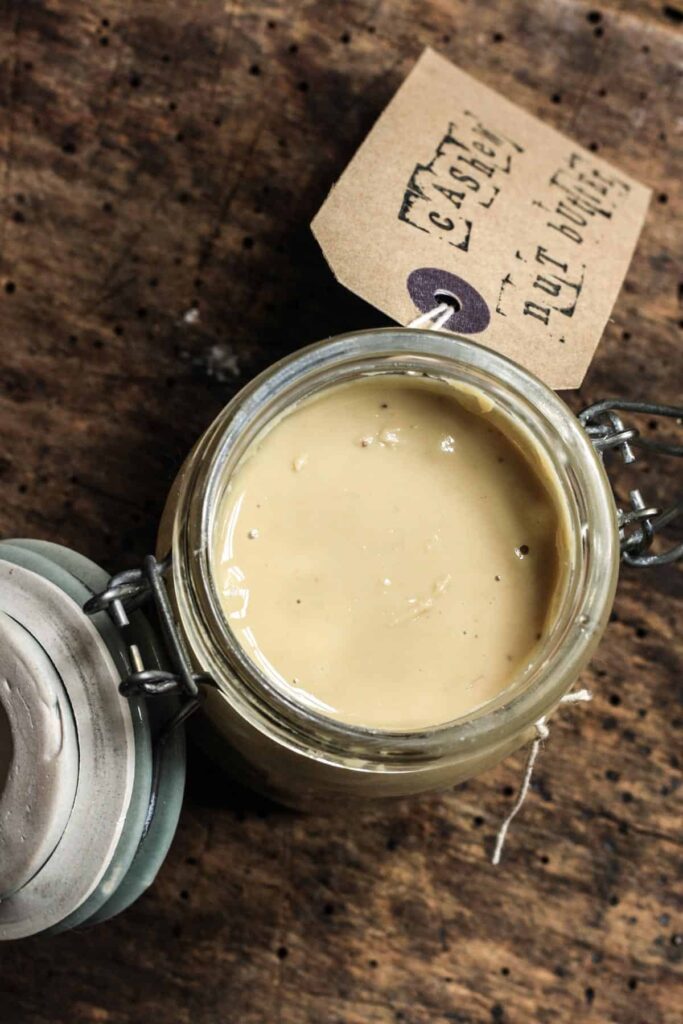 How to make ultra creamy cashew butter
The consistency of this cashew nut butter is also different from the almond butter I have written about before as here I wanted to take the processing a step further.
I wanted a gentle butter that had been whipped into a creamy confection. This isn't grainy and full of nut roughage but smooth and light as air. I achieved this merely by lengthening the time in the food processor.
I also didn't toast the nuts beforehand like I usually would for my almond butter, as I didn't want the flavour to be too overpowering.
So, now it's in my larder, I can breathe a sigh of relief as I have plans to be eating my nut butter this week as a dip for crudités, in my no-oat porridge and mixed with chopped dates to create little energy balls.
If you love cashew butter like me then why not try it in these recipes:
Easy Flourless Salted Chocolate Chip Cashew Cookies
Cashew Chicken Satay
Chocolate Tahini Energy Balls
Happiness Bread
Salted Date Caramel Banana Flapjacks
If you make this Cashew Butter then please leave a comment below and/or give the recipe a rating. If you then go on to use this recipe as a launch pad for your own baking creation then I'd also love it if you'd share it and tag me on Instagram. It is so lovely for me to see your versions and variations of my recipes.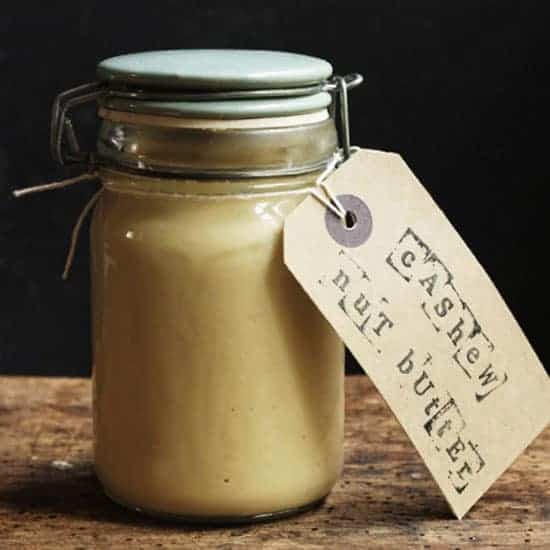 Cashew Butter
Creamy delicious and all natural, made with 100% cashews and that's it!
Instructions
Tip the bag of cashews into your food processor and press on.

Keep a light eye on the processor, giving the mixture a scrape around every so often.

If you would like a very smooth and creamy nut butter it will take about 12 minutes, if you would like something a bit more robust then it might be to your liking at about 9 minutes, but check, taste and decide for yourself.
Notes
Cashew Butter is best stored in a cool dark place.
It keeps for a long time, but best eaten within 2 months.
If your cashew butter starts to develop an oily layer on top, this is perfectly normal. It's the natural nut oils. Just stir in and use as normal.
Nutrition
Calories:
52
kcal
Carbohydrates:
3
g
Protein:
2
g
Fat:
4
g
Saturated Fat:
1
g
Sodium:
1
mg
Potassium:
62
mg
Fiber:
1
g
Sugar:
1
g
Vitamin C:
0.1
mg
Calcium:
3
mg
Iron:
0.6
mg
Have you tried this recipe?
Head to the comment section and let me know what you think!