This post contains affiliate links. Please read my disclosures.
Nut flours are an extremely versatile alternative flour. They are easy to get hold of, straightforward to use and help to produce beautifully moist and flavourful cakes. In this guide I'm going to explain everything you need to know about nut flours. Why they are brilliant in baking, how we can use them and how we can grind our own.
So I'm about to kick off the first chapter in my new blog series about gluten-free flours. If you haven't read The Ultimate Guide to Alternative & Gluten-Free Flours first then do head back. Don't worry, I'll wait. This instalment it's all about:
Nut flours
Nut meals
Ground nuts
All of which can all be used as flour substitutes. To keep the conversation streamlined when I refer to nut flours below I'm pretty much heaping nut meals and ground nuts into the same category.
If you are a keen baker then there is no doubt that ground almonds have cropped up in an ingredients list somewhere in your baking history as it is a wonderful ingredient which can enhance the taste and texture of cakes when mixed with another flour and on a rare occasion stand alone in place of regular flour.
Almonds are the most prolific of the nut flours and we'll discuss why but we'll also chat about the role other nut flours can play in our baking and how we can make our own to keep costs a bit more manageable.
Why do we use nut flours?
The best reason to use a nut flour in your baking is to give your cake a moist dense crumb.
Nuts are rich in protein so are also commonly used in baked goods for nutritional reasons but they will definitely become your best friends as you rebel against the dry gluten-free cakes you may have tasted before.
Allergy Tip: Obviously nuts contain, well, nuts. So be ultra careful in asking about nut allergies when you are serving up your cake.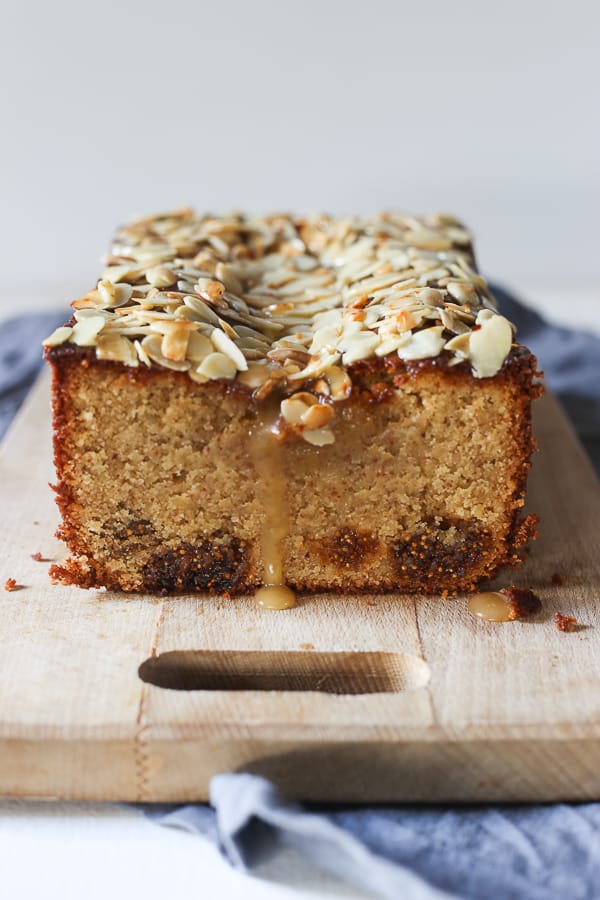 How to use nut flours in cakes
Nut flours are best used in conjunction with another flour. If you are trying to convert a wheat-based cake recipe into a gluten-free alternative then I wouldn't typically recommend using only a nut flour in straight substitution as nut flours are prone to clumping and are mostly made of fat and fibre so the results can be be quite crumbly.
One of the most common ways I use nut flour is to combine it with a ready-made gluten-free flour blend:
The Nut Flour will give the cake moisture and structure.
The Gluten-Free Flour will lighten the results and make the finished cake a little more fluffy. It will also help with binding since most blends contain tapioca flour which is an excellent binder.
Baker's Tip: How to make cake recipes gluten-free
The best tip I have if you need to convert a cake recipe to a gluten-free version is:
Substitute the full amount of plain flour for ½ nut flour and ½ gluten-free flour
This won't replicate the wheat version of the cake but create a completely different but just as delicious alternative. The cake will take on the flavour of the nut and be a little more dense than your usual bake.
You do have to be judicious about which recipes you convert in this way. I would recommend sturdy teatime cakes, such as: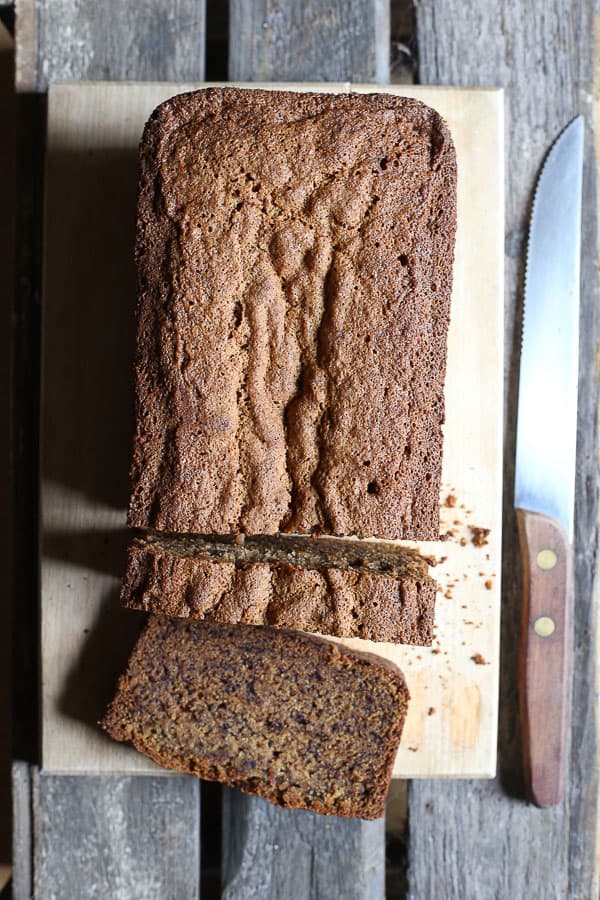 Which nut flour to use?
Almonds are the most common nut flour or ground nut substitute used in baking as almonds don't impart a huge amount of flavour to baked goods.
If you use pecan flour or pistachio flour you will be giving a very distinctive flavour profile to your baking. For example if you wanted to bake a chocolate cardamom loaf then you might choose to use pistachio flour to compliment the flavours.
The Best Gluten-Free Brownies Use Nut Flour
One of the easiest ways to make a deliciously fudgey gluten-free brownie is just to sub the amount of flour given in the recipe for an equal weight of ground almonds.
Have a look at this amazingly easy Almond Flour Brownie recipe.
The taste of the almonds is almost unnoticeable behind the intense chocolate flavour.
However, you could try using a different nut flour in your brownies for a more pronounced taste. Suddenly you can have smooth and fudgey walnut or hazelnut brownies.
Baker's Tips for Nut Flour Brownies
Make sure you use a recipe that uses melted chocolate and not just cocoa powder as the chocolate is needed for binding the brownie.
Only use a recipe where the amount of flour is 100g or less.
What is the difference between almond flour, ground almonds and almond meal?
The three ingredients are interchangeable in most recipes but will yield different results.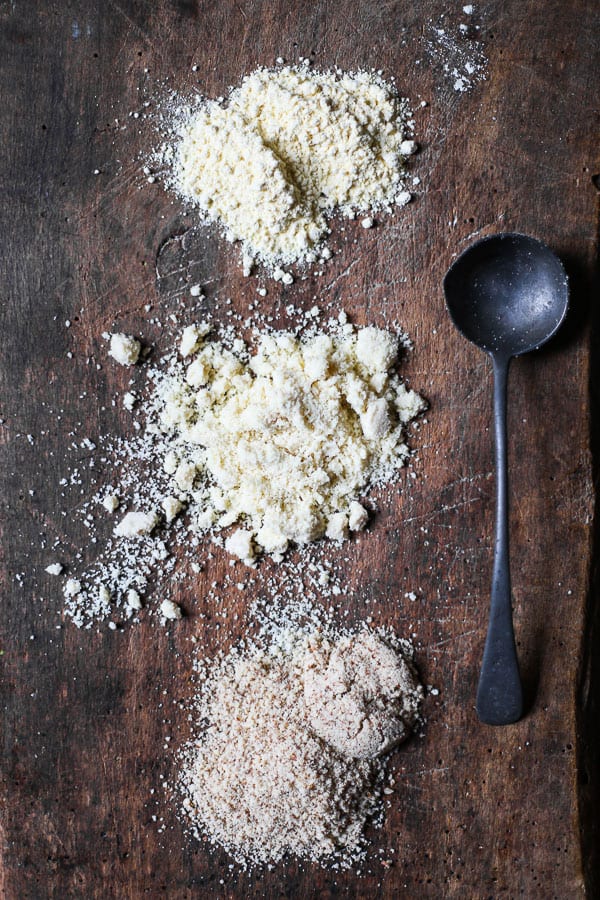 Almond Flour
This flour is milled from skinned blanched almonds to a very fine flour and is pretty impossible to achieve in your own kitchen. It is best used where you want the results of your bake to be light and fluffy, perhaps in delicate bakes like friands or macaroons. You can buy this finely milled flour in health food shops and online.
Ground Almonds
This is the most common of the three and are easily available to buy in supermarkets. They are made from skinned and blanched almonds ground to an even consistency. They are more nubby and not as powdery than almond flour, although they will be of different consistencies across brands. Ready bought ground almonds have usually lost a lot of their flavour so if you are just using the ingredient for texture and you don't want a pronounced almond flavour then these are the ones you need.
Almond Meal
This is really the same product as ground almonds but the key differences are:
they are ground with their skins on
they are unblanched
It isn't a common ingredient to buy but if you have a standard food processor then you can make almond meal with ease. Almond meal ground at home will give the most rustic results. A hint of almond flavour will remain and the cake will be tastier and a little more full bodied.
Where can you buy almond flour?
You can buy finely milled almond flour from health food shops or online but it is unlikely you'll find it in the average British supermarket so it's definitely a more expensive product. However, if you have your heart set on the fluffy results a finely milled almond flour produces then I really love RealFoodSource Certified Organic Extra Fine High Protein Almond Flour (1KG)
.
Homemade Nut Flour
You can buy finely milled flours such as chestnut flour or pistachio flour but they are not always easy to get hold of. The majority of time you are using alternative nuts in lieu of flour then it's more than likely that you'll be using ground nuts, also known as homemade nut flour.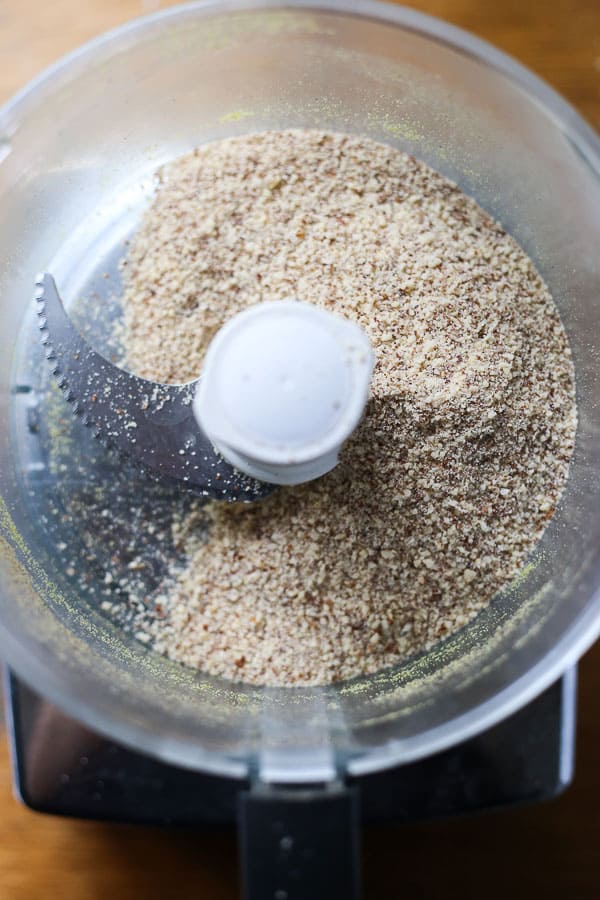 How to make your own nut flour
If you don't bake with nut flours very often then I suggest making your nut flour on a cake by cake basis as due to the high protein content nut flours go rancid pretty quickly so it's not an ingredient you want hanging around if you use them infrequently.
Weigh out your whole nuts to the correct amount of flour you require. Handily whole nuts weigh an equal amount to ground nuts.
Place the whole nuts in a food processor and switch on.
Grind the nuts in 10 second bursts, scraping down and into the corners of the food processor each time. You want the nuts to be the consistency of tiny rubble.
Baker's Tips
Different nuts take a longer time to grind to the correct consistency.
Nuts release their oils very quickly when you start to grind them. Watch to make sure the nuts are not clumping together. If they are then you are taking them too far as they are starting to release too much of their natural oils. Oily nuts will give too much moisture to your cake and cause it to sink in the oven.
Use freshly purchased nuts. Older nuts break down quicker.
Pulse the nuts in 10 second bursts.
Only work in batches of 150g nuts at a time so you can control the grinding process.
If you would like a finer ground nut flour then add in a couple of tablespoons of the sugar from your cake recipe along with the nuts. This will help absorb some of the oils.
Store your nut flour by keeping in an airtight container in the fridge which will prolong its life.
Equipment: To grind my nut flour I use my trusty Magimix 4200XL Food Processor - Satin which I have had for years and years. It produces course nut meal which suits me perfectly.
It's worth noting that the nuts are often cheaper in the home baking section of the supermarket than the snack section.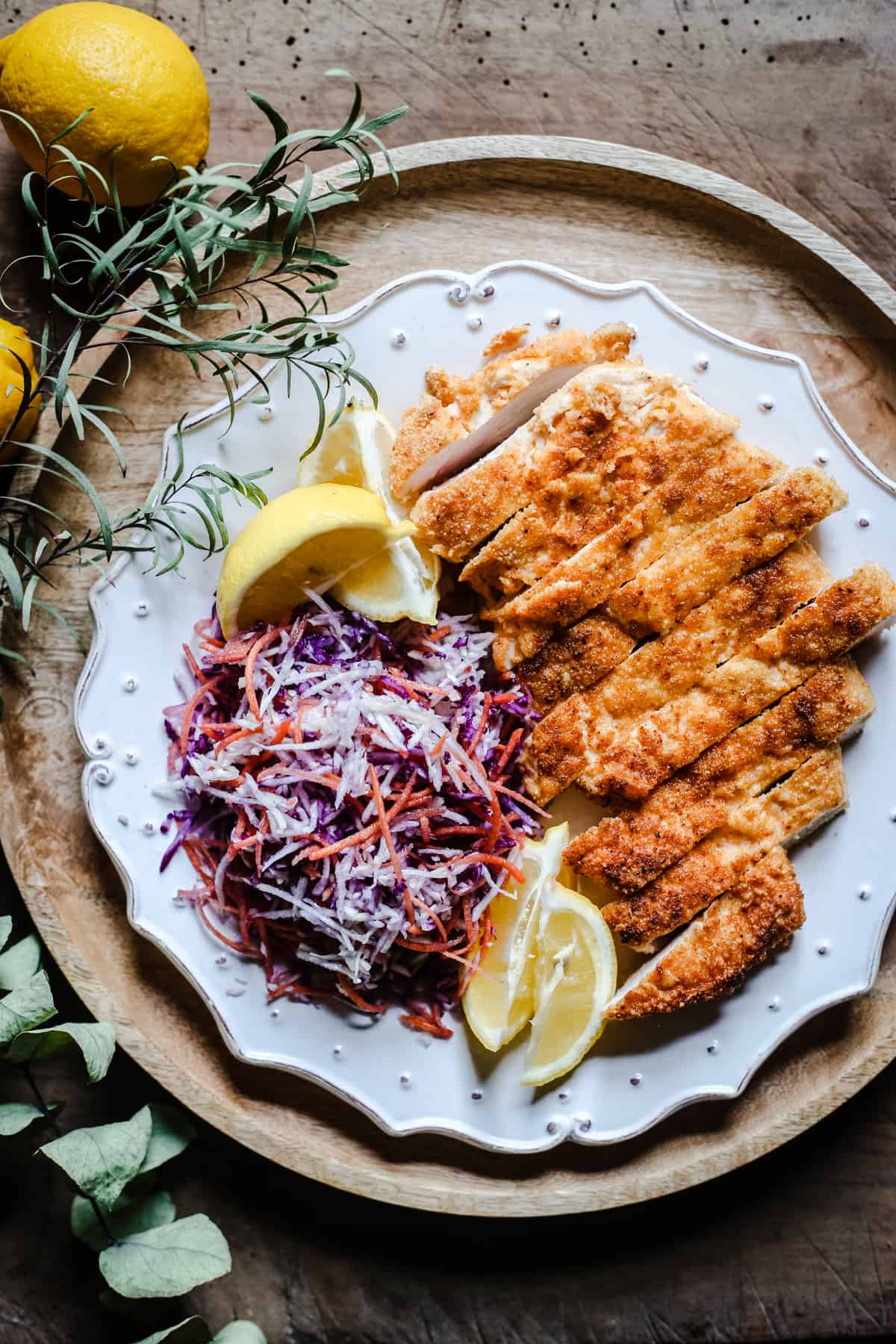 Other uses for nut flours
Added to pancakes, like these Banana and Walnut Pancakes for texture, taste and extra protein.
A delicious substitute for breadcrumbs in meatloaves or meatballs like in the below Pork Crackling Lemon Fennel Meatballs.
Thickener and flavour enhancer in curries.
Finely milled almond flour is particularly excellent as a coating in these Best Gluten-Free Chicken Schnitzel
To make a gluten-free cheesecake base grind your chosen nuts up with butter, sugar and some gluten-free flour then press into a springform cake tin and refrigerate to achieve a tasty base to rival digestive biscuits.
Nut flours are also brilliant in crumble or streusel toppings to add crunch and flavour.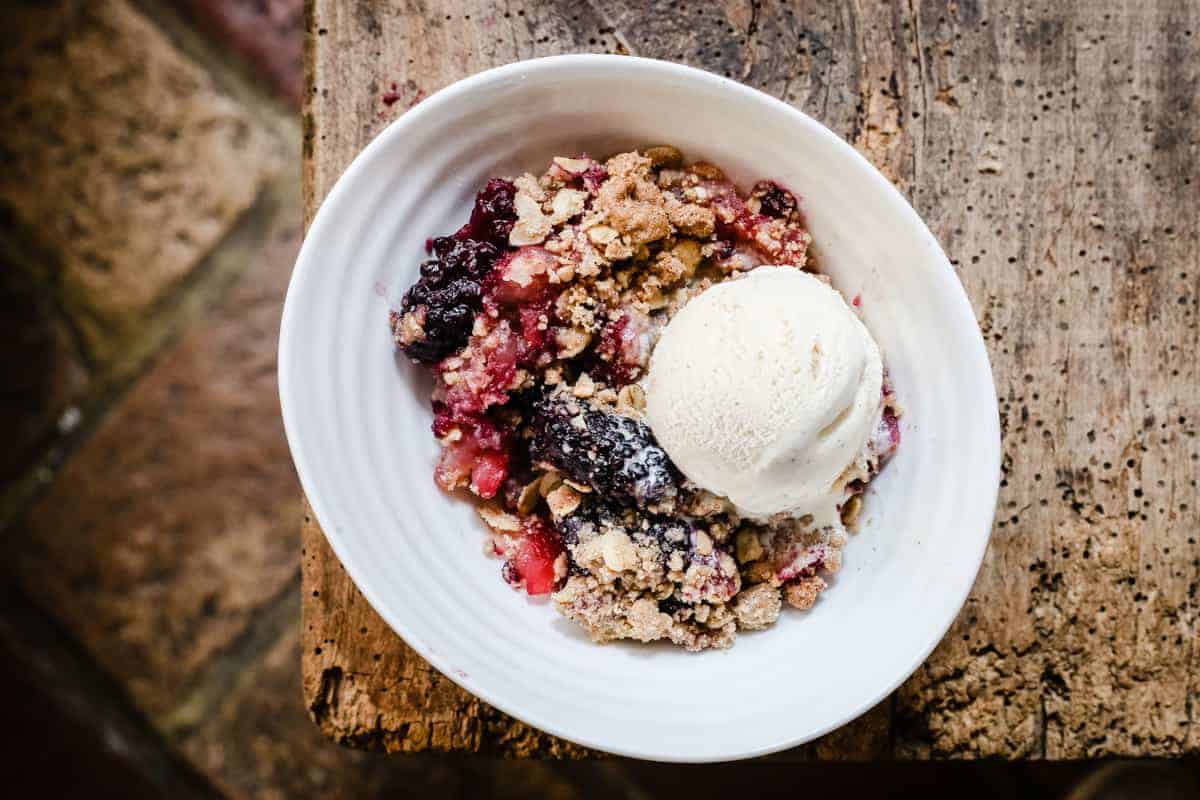 How to use almond flour/meal
Ground almonds or almond flour are commonly found in recipes for macaroons, friands or financiers, frangipane, bakewell tarts and polenta cakes.
Commercially bought ground almonds can be quite tasteless so are useful when you don't want an overpowering nut taste to your baking.
Also goes with: stone fruits, berries, lemon, orange, vanilla, pear, apples, pomegranate, cinnamon, cardamom, ginger, nutmeg, tahini, honey, rose, ricotta, thyme
Recipes using Almond Flour or Ground Almonds
How to use pecan meal
Wonderful in autumn baking. Pecans can be very oily so watch this one if you are blending yourself.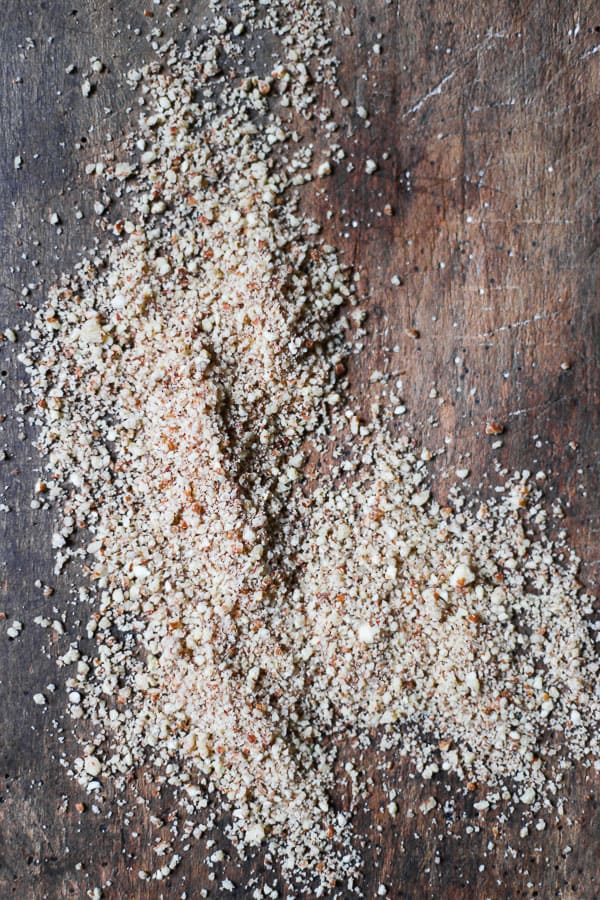 Also goes with: apples, pears, coffee, caramel, bananas, carrots, squash, sweet potatoes, chocolate, sultanas, dates, maple, pumpkin, cinnamon, cloves, ginger, star anise, nutmeg, vanilla
This Pecan Butterscotch Latte Cake is an excellent place to start:
How to use walnut meal
Walnuts can be a little bitter so use this nut flour sparingly. Beautiful in brownies or financiers where only a little flour is needed in the recipe.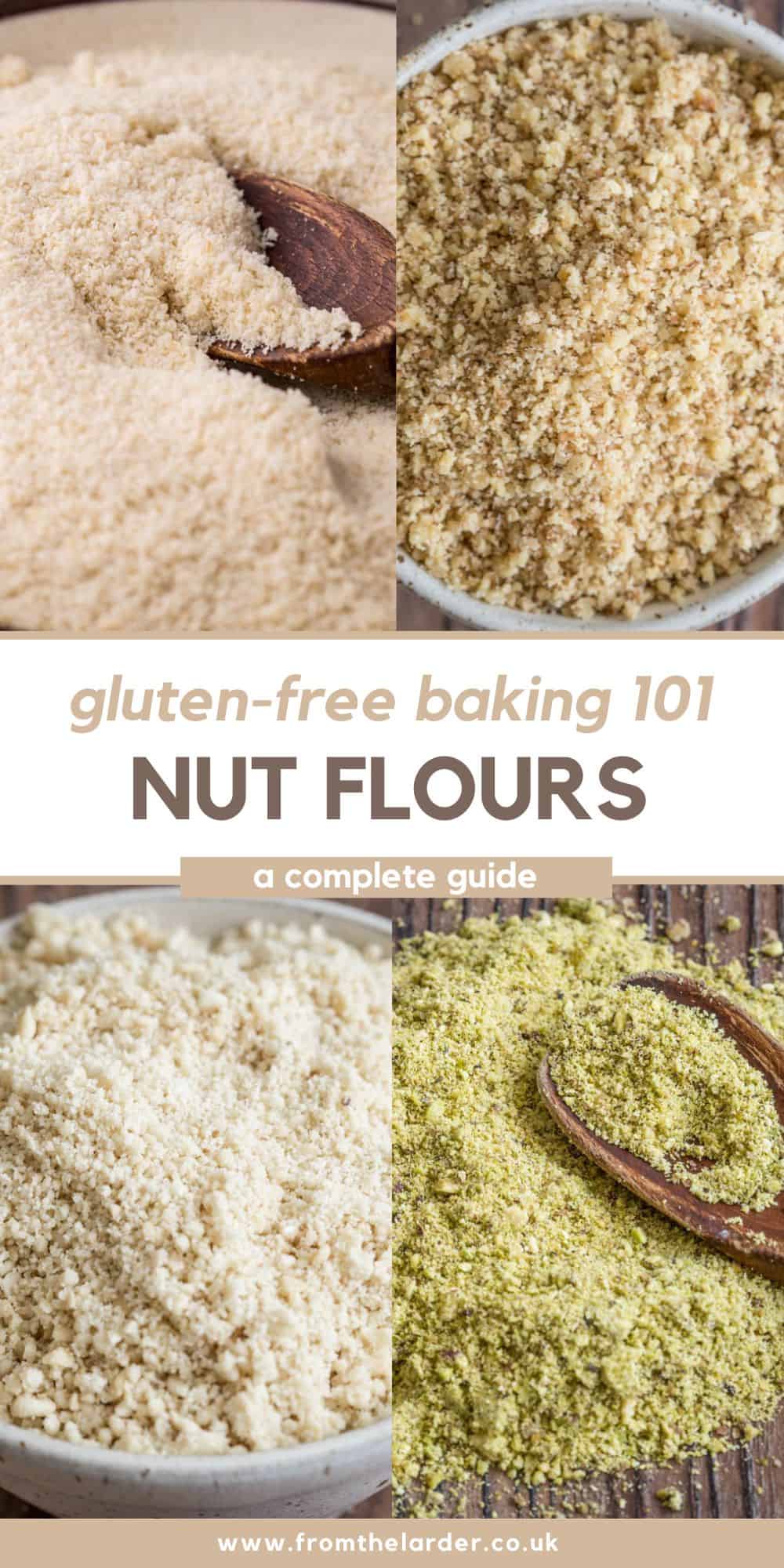 Also goes with: apples, coffee, carrots, banana, chocolate, dates, squash, sweet potatoes, maple, cardamom, cinnamon, ginger, goats cheese, cheddar, stilton
Try this amazing Gluten-Free Coffee and Walnut Cake which uses ground walnuts for the base of the sponge.
How to use hazelnut meal
This is a particularly distinctive flour with a rich buttery taste.
Also goes with: chocolate, coffee, fig, blueberries, blackberries, pear, apricot, orange, cranberries, squash, beetroot, dates, maple, cinnamon, cloves, nutmeg, vanilla, tea, honey, goats cheese, ricotta
Try these amazing recipes which make the most of Hazelnut Flour:
Chestnut Flour
I usually buy chestnut flour rather than blending myself as it seems easier to get hold of than other nut flours. This is a soft gentle flour which is just perfect for winter baking as it pairs so well with Christmassy flavours.
Also goes with: apples, oranges, caramel, chocolate, coffee, pear, vanilla, cinnamon, cloves, nutmeg, cranberries, cherries, sage, squash, sweet potatoes
Pistachio Meal
Unmistakably green and vibrant flour. A very rich savoury flour which can hold up to the sweetness of white chocolate and the intensity of rose. Lovely in middle-eastern bakes.
Also goes with: cardamom, rose, cherries, orange, apricots, lemons, chocolate, cranberries, tahini, pomegranate, rhubarb, raspberries, squash, honey
One of my favourite recipes which uses pistachio flour is this Raspberry Pistachio Cake.
Of course, there are many other nuts out there which you can happily turn into flour, the above are just the ones I find the most useful in my baking.
This post is not sponsored but the links above are affiliate links which means if you decide you want to click through to buy then Amazon gives me a small commission at no cost to you whatsoever. To learn more about how the data processing works when using these Amazon affiliate links then please visit my privacy policy page.
OTHER POSTS IN THIS SERIES INCLUDE...
If you like this post then you may like...