This post contains affiliate links. Please read my disclosures.
Homemade Stem Ginger in Syrup is sweet, spicy and much brighter than the shop bought stuff. It's so easy to make and is a wonderful ingredient for all types of recipes.
This week I'm giving my posts over to ginger. Fresh ginger is a bit of a special ingredient isn't it? It can be used in everything from sweet to savoury and is used all over the world from traditional British cooking to traditional Asian cooking.
It is spicy and fiery and at the same time feels so good for you. In fact it is so good for you. Ginger helps nausea, relieve muscle soreness, it is also an anti-inflammatory, lowers blood sugars, helps with indigestion, menstruation cramps and can help lower cholesterol. It's no wonder we love ginger and use it so prolifically.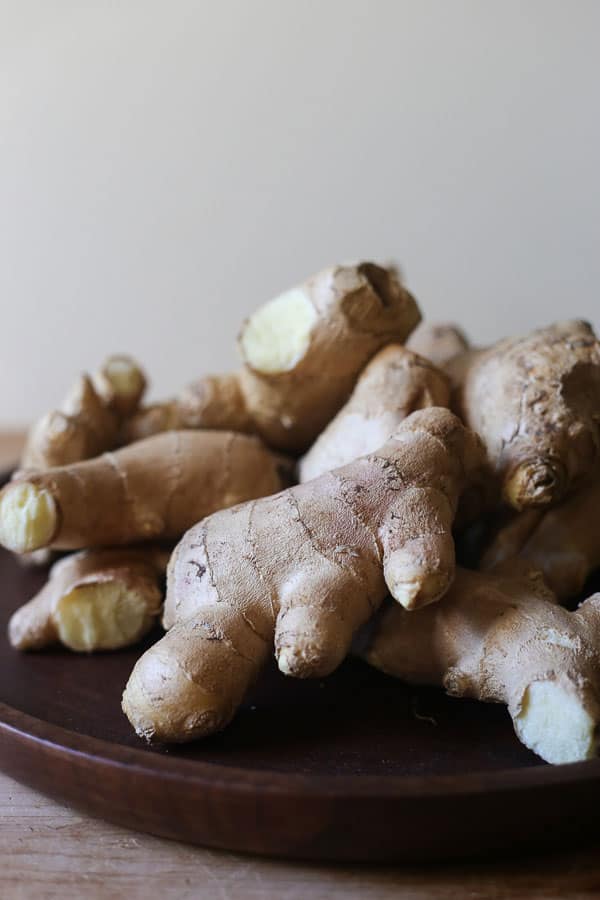 One of my favourite ways to incorporate ginger into my baking and cooking is the jars of stem ginger in syrup which you can find in the baking department of the supermarket.
It is an ingredient I turn to time and time again as it works in so many different places, adding a subtle ginger kick to recipes such as Green Tomato and Stem Ginger Streusel Cake, Lemon Iced Stem Ginger Parkin, Strawberry and Stem Ginger Sangria or Apple and Stem Ginger Chutney.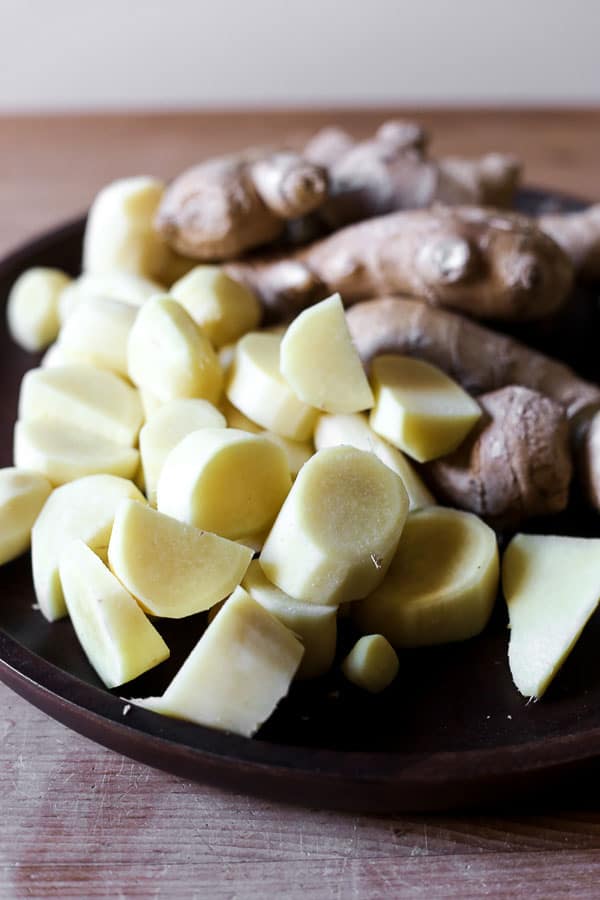 My use of stem ginger doesn't just stop at the little balls of ginger either, I love to use the syrup in recipes. The sweet syrup infused with plenty of ginger kick can be used to liven up cocktails, be poured over ice cream or to sweeten up fruit salads.
In fact I use stem ginger in syrup so much that I wondered if there was a way I could take my love of it to the next level. Of course there was. I could make my own.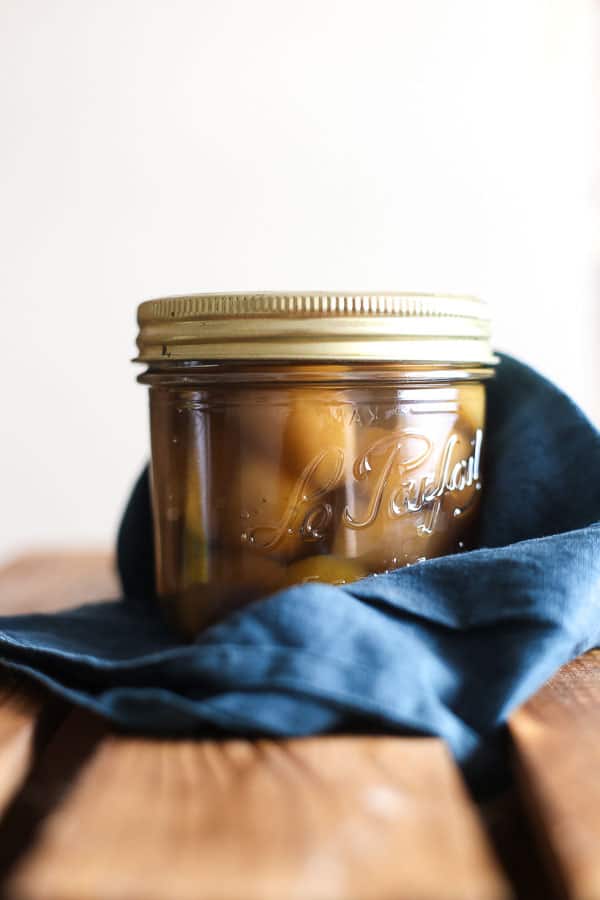 Now my investigation into how to make Homemade Stem Ginger in Syrup led me to the very interesting realisation that not only is it super quick and easy to make your own with so much more flavour intensity but the recipe is only a few steps away to making Crystallised Stem Ginger.
If you like Stem Ginger in Syrup then you know you're going to love Crystallised Stem Ginger, a beautiful sweet treat that's delicious on its own or as cake decoration or as an accompaniment to a plain sponge or ice cream. So I couldn't help myself. I am sharing both of these recipes.
Today I'm giving you the lowdown on how to make your own Stem Ginger in Syrup, followed by my next post on how to take that recipe one step further to create Crystallised Stem Ginger.
If you're still with me after that then you can choose to be treated to a very special recipe on how to use all your leftover syrup. We're going to make the most delicious Salted Ginger Fudge.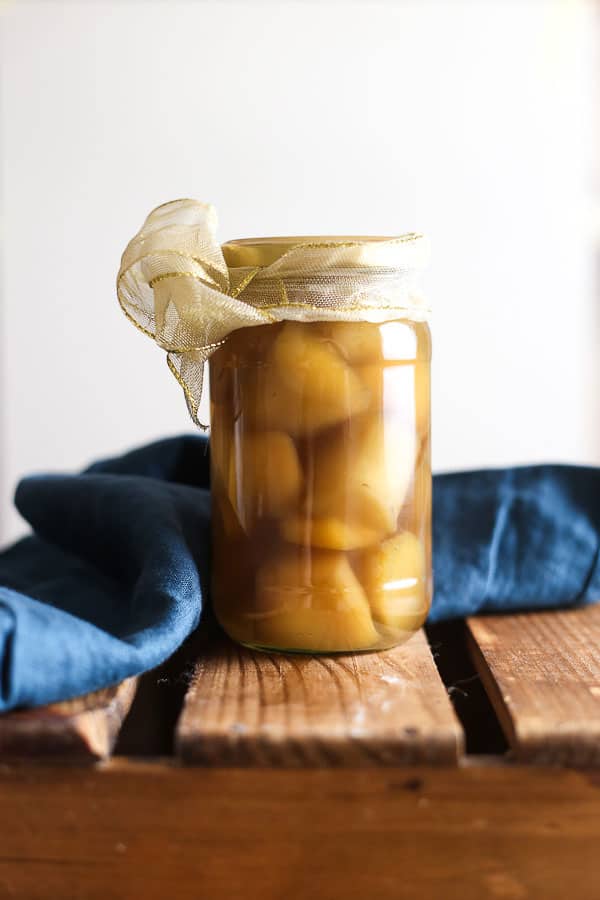 All of these recipes are great for your own personal use but they are also ideal if you are looking for a special homemade gift this season. The Stem Ginger in syrup is oh so useful and a lovely pressie for the home baker.
The Crystallised Ginger will be appreciated by everyone, it is such a treat and so beautiful in a jar. There will be some very happy people on Christmas morning.
So let's not dilly dally any more, let me light the way towards the recipe for Homemade Stem Ginger in Syrup.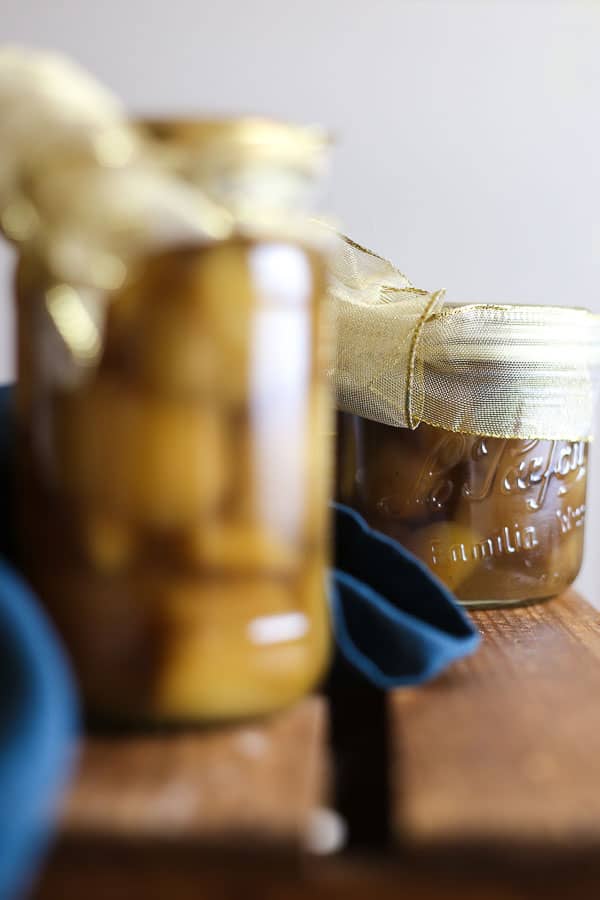 SHOP THE RECIPE
If you like this recipe then you may like…
If you make this Homemade Stem Ginger in Syrup recipe then please leave a comment below and give the recipe a rating which helps others find the recipe on Google. If you then go on to use this recipe as a launch pad for your own baking or cooking creation then I'd also love it if you'd share it and tag me on Instagram. It is so lovely for me to see your versions and variations of my recipes.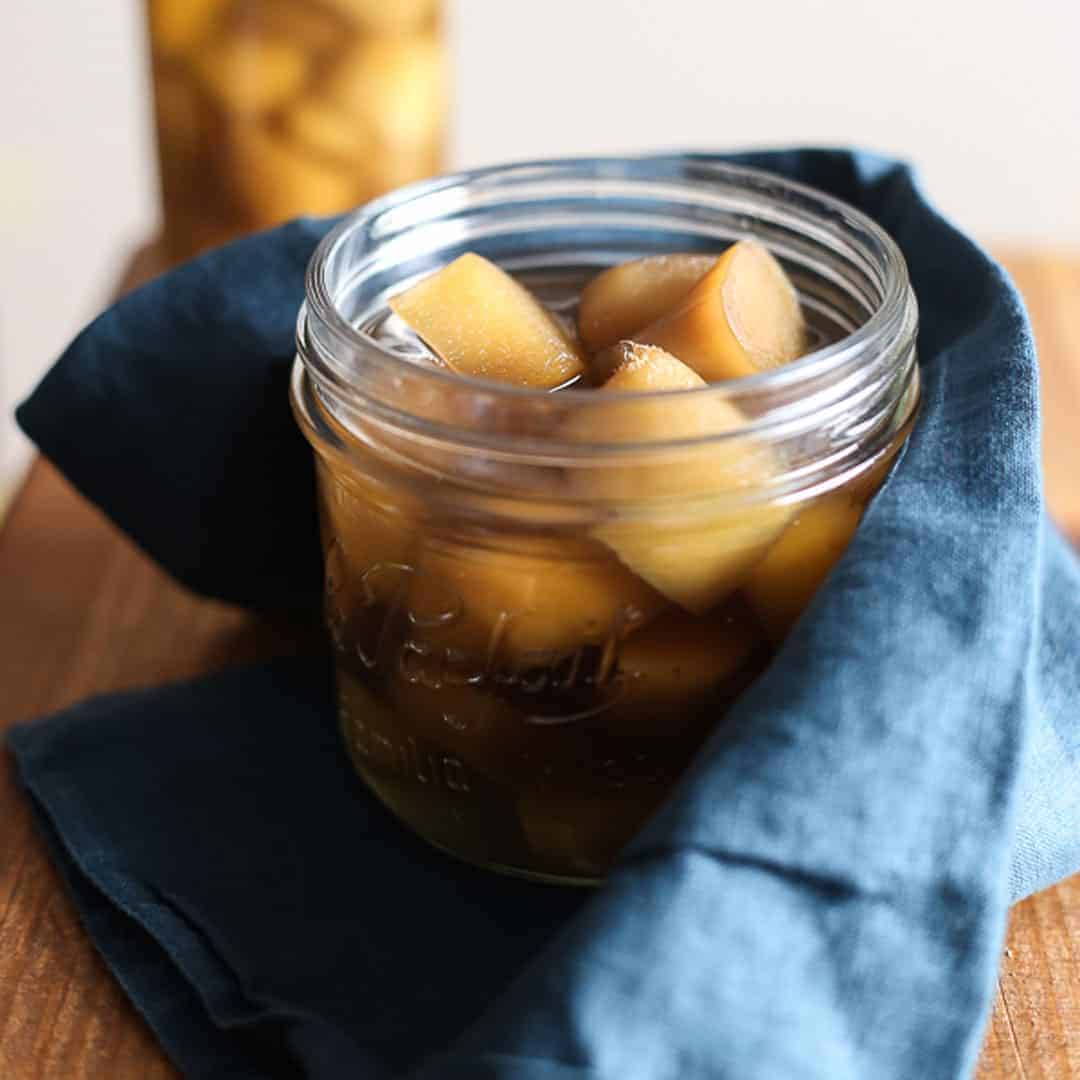 Homemade Stem Ginger in Syrup
Homemade Stem Ginger in Syrup is sweet, spicy and much brighter than the shop bought stuff. It's so easy to make and is a wonderful ingredient for all types of recipes.
Ingredients
600

g

fresh ginger

600

g

granulated sugar

600

ml

water
Instructions
Day 1
Freeze ginger overnight to tenderise.
Day 2
Remove the ginger from the freezer and wait for about 5-10 minutes for the ginger to warm slightly then peel and slice into pieces. There should be about 450g ginger after peeling and chopping

Cook the ginger in a large saucepan with the lid on for 2½ hours in 1.4 litres water until the ginger is tender.

Drain the ginger but reserve water.

Then weigh the water, you will need about 600ml so add more water if it's slightly less or pour some away if it's more.

Pour the water back into the saucepan and add the granulated sugar.

Bring the water and sugar to a boil.

Add the ginger back in and bring back to a boil then simmer for 5 minutes.

Turn off the heat and behold your stem ginger in syrup.

To store your ginger, scoop out the ginger and pack into sterilised jars*, topping the jars up with the syrup to completely cover the ginger.
Notes
*To sterilise the jars place the very clean jars you would like to use in an oven pre-heated to 140°C for 20 minutes. Sterilise the lids by dropping them into a saucepan of boiling water for 10 minutes with a splash of vinegar. I don't sterilise my lids in the oven as they tend to ruin.
Yield 2 380g jars
Do you want to go a step further for Homemade Crystallised Ginger? Then stay tuned for my next post…
Nutrition
Calories:
116
kcal
Carbohydrates:
29
g
Sodium:
4
mg
Potassium:
103
mg
Sugar:
25
g
Vitamin C:
1.2
mg
Calcium:
5
mg
Iron:
0.2
mg
Have you tried this recipe?
Head to the comment section and let me know what you think!
If you are wondering what to do with all the leftover syrup once you have finished your Homemade Stem Ginger in Syrup then why not try this easy Salted Ginger Fudge recipe. It only has four ingredients and is absolutely delicious. You can download the recipe at the link below.