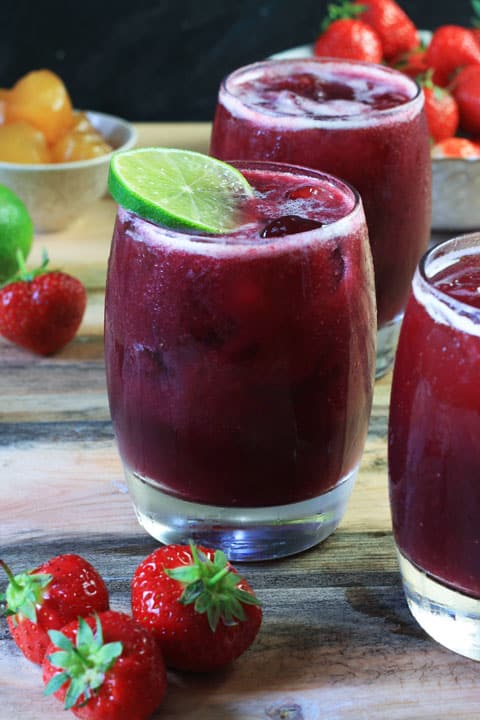 This recipe was invented by my sister, a connoisseur of all things cocktail. We are a pretty lethal double act; I'll provide the food, usually of epic quantities, and my sister invariably whips up a large bottle of some delicious alcoholic concoction which will knock you for six, in the best way possible.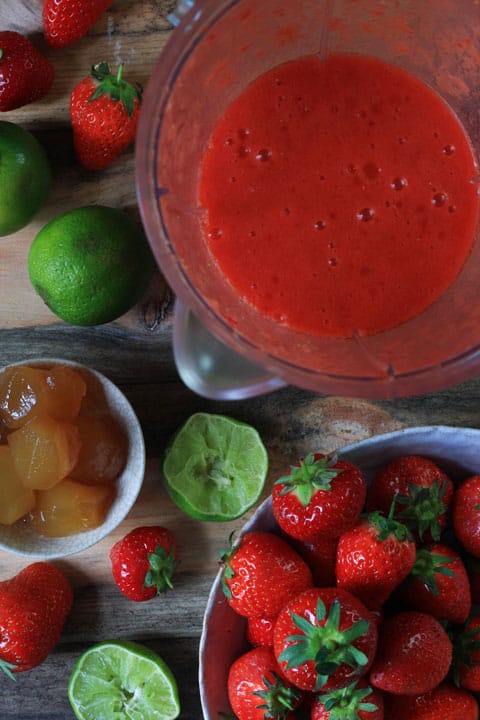 This particular sangria, bursting with bright British strawberries and zingy with sweet stem ginger, was brought over to my house on May bank holiday a couple of years ago. I needed cheering up after a failed round of IVF and had thrown a small and impromptu barbecue to thrust two fingers up at the powers that be.
That afternoon was spent sloshing around my shoeboxed size North London back garden, bellowing out 'Let It Go', I imagine much to the chagrin of my very accommodating neighbours, and drinking copious amounts of this enticing sangria.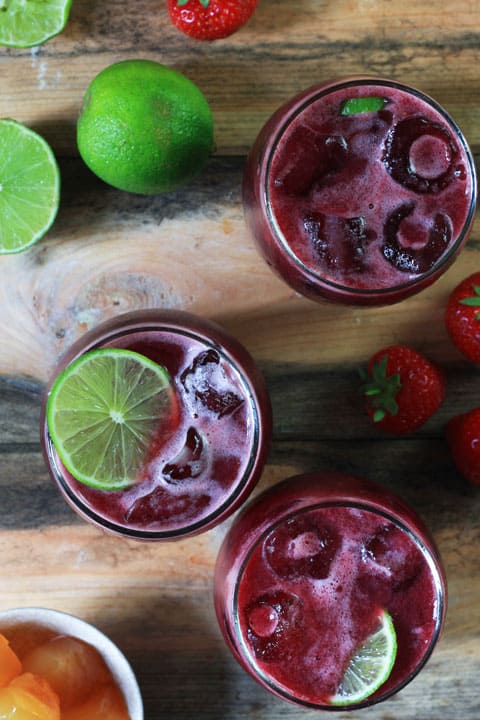 I became pregnant only a few months later, by natural means as it goes, and so this occasion stands in my memory as the two sisters' last hurrah for cocktails and karaoke. Now my sister is expecting and although she cannot partake in the sangria when I go and visit her this weekend, I wanted to celebrate our wonderful baby-fortunes by toasting the occasion with her fantastic creation. For the non-alcoholic version of this Strawberry and Stem Ginger Sangria (which is what she'll be drinking), just make the strawberry and stem ginger base as per the method below, then instead of mixing it with red wine and bourbon, top with soda water. A pretty fantastic virgin cocktail by anyone's standard.
I think we're all going to need a little bit of sweet and spicy sangria this bank holiday as by all accounts the heatwave is pawing the ground ready to charge and everyone knows in the UK you have to grab the bull by the horns – this might be the only few days of summer we're going to get!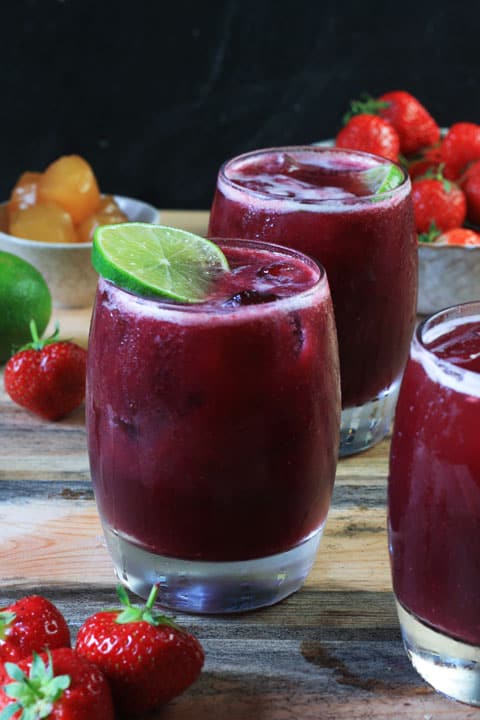 Strawberry and Stem Ginger Sangria
2 balls stem ginger plus 1 tablespoon of the syrup
300g strawberries, hulled
Juice of 2 limes
1 bottle rioja (or similar Spanish red wine)
60ml bourbon
Place the stem ginger, syrup, strawberries and lime juice in the blender and whizz up until smooth.
Pour into a large jug along with the red wine and bourbon and stir together.
Serve over plenty of ice.