This post contains affiliate links. Please read my disclosures.
Raw Cranberry and Nut Energy Bars are vegan, gluten-free and sugar-free. Full of protein and bursting with fruity flavour.
The instructions in this recipe were updated in 2019 to make the method a little clearer
I make no bones about it, these energy bars have been shamelessly ripped from the Nakd bar. I was completely reliant on Nakd bars when I worked as a TV Producer. I was either too busy to have breakfast so I grabbed one of these, maybe I had edits that ran over lunch so I kept going by pulling one of these out of my bag, or I was working late which meant that dinner was pushed until I got home at some heinous hour and my Nakd bars would once again save the day. I always had heaps of them crammed into my desk drawer, handbag and coat pockets.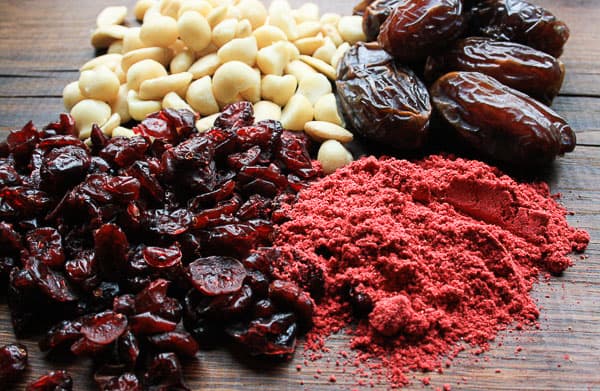 Since I've been working from home, I haven't found the need to rely so much on shop bought snacks, there is usually cake around or I'm recipe testing so I can munch on a bit of whatever I'm cooking or baking. Can you tell I was a bit more diet conscious when I wasn't slouching around in tracky bums, baggy t-shirts and slippers all day.
Well, I'm upping the health factor in my life at the moment, making sure I achieve my 5-a-day, consume my 700mg of calcium and perhaps not rely on chocolate to fill the spare five minutes I have whilst waiting for the kettle to boil. With healthy eating comes healthy snacking so although I won't rely on these bars like I used to it's incredibly handy having something in that I can have if I need a sugar or protein hit. If I'm going for a long walk with Billy Buddy then I find that one of these is absolutely perfect for my dipping energy if I'm getting pulled around by an excitable little dog.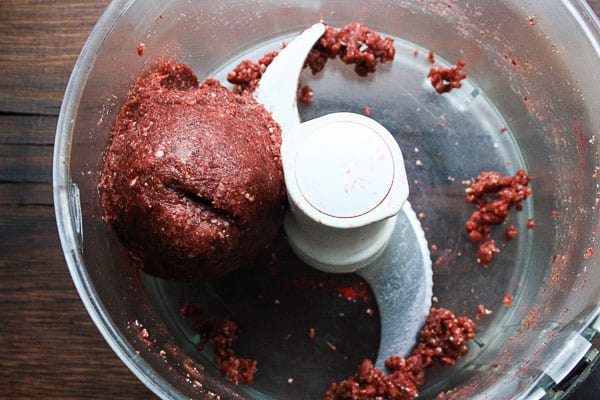 Having exhausted all the flavours of Nakd bars during my obsession with them I always wanted to give them a go myself, after all there is only about four ingredients listed on the back of the packets. I should have carved out time to do this years ago, as they were one of the easiest things to prepare. If you own a food mixer then that's all you need to whizz up the ingredients before you press into a tin, refrigerate and then cut into bars.
When I set about making these I didn't have any particular plan in mind other than I wanted to use up some of my dried cranberries; I severely overestimated how many I would need over Christmas and my larder is overrun with them. I love cranberry and macadamia together and then found buried in the back the remains of a packet of macadamias which hadn't gone out of date yet – score! There weren't quite enough nuts so I amped up the quantity by substituting almonds. I also added dates which are the main ingredient in any Nakd bar to bind the bars together, I used plump sticky medjool dates to add juiciness and deeper flavour. There are more dates than cranberries in this recipe but the dates add the background note whilst the overriding zingy flavour is of the cranberries. I couldn't resist adding a tablespoon of freeze dried raspberry powder either for more berry flavour.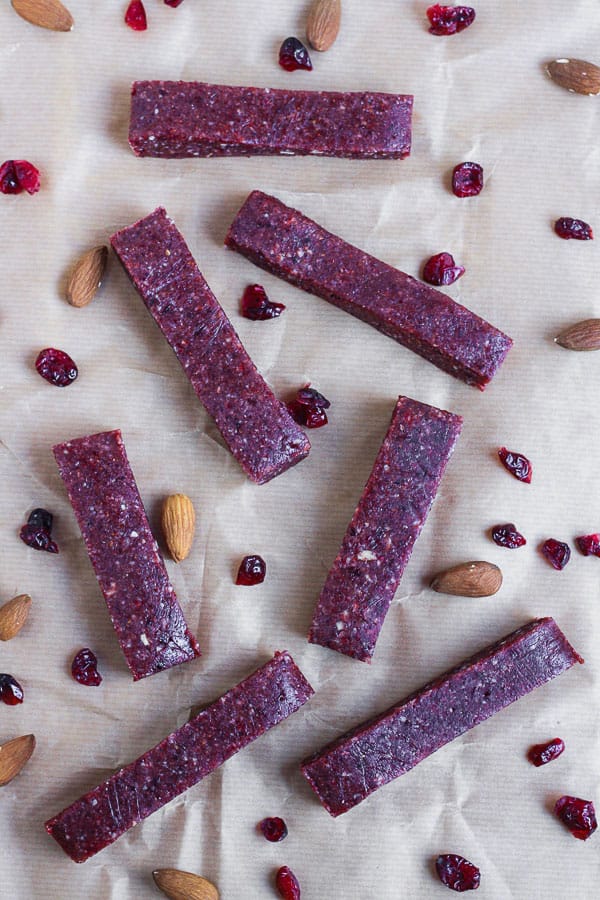 They worked out better than expected. The raspberry powder lifts the whole bar so it tastes fresher somehow. You can get raspberry powder from Father Christmas when he puts it in your stocking to open on Christmas morning or if you weren't quite as lucky as I was then it's easy enough to buy online.
These bars should keep for about a week in the fridge but you could also double the quantity I've suggested here and stick them in the freezer so you have lots to keep you going. I made mine in a smaller quantity of eight so I can move onto another flavour when these are done.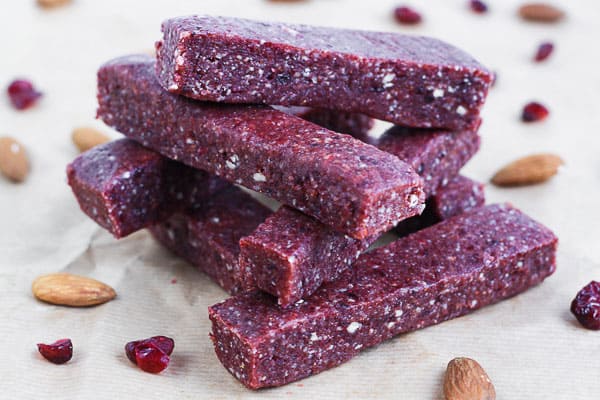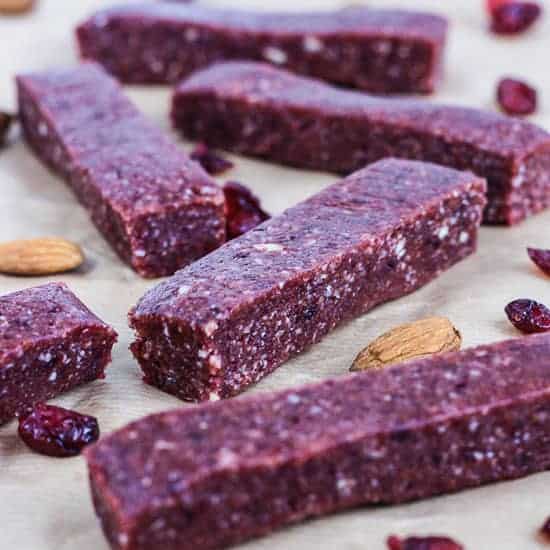 Raw Cranberry and Nut Energy Bars
Raw Cranberry and Nut Energy Bars are vegan, gluten-free and sugar-free. Full of protein and bursting with fruity flavour.
Ingredients
180

g

medjool dates

-

pitted

75

g

dried cranberries

75

g

macadamia nuts

50

g

blanched almonds

1

tablespoon

freeze dried raspberry powder
Instructions
Line and grease a 5 x 5 x 3 inch* square baking tin with two long pieces of baking parchment so they cross in the middle and come up and over the sides of the tin.

Place all the ingredients in a food processor and combine for 3-5 minutes until all the components have broken down and come together into a sticky ball.

Tip the mixture into the baking tin, press down on top so the surface is even.

Place in the fridge for a couple of hours to firm up then carefully remove from the tin, using the long ends of the baking parchment as leverage and cut into 12 bars.

Store the bars in the fridge in between snacking for about a week.
Notes
*I originally used a different baking tin for the bars made in the photos. This tin will make slightly wider shaped bars.
Nutrition
Calories:
195
kcal
Carbohydrates:
27
g
Protein:
2
g
Fat:
11
g
Saturated Fat:
1
g
Sodium:
2
mg
Potassium:
232
mg
Fiber:
3
g
Sugar:
22
g
Vitamin A:
35
IU
Vitamin C:
0.1
mg
Calcium:
37
mg
Iron:
0.8
mg
Have you tried this recipe?
Head to the comment section and let me know what you think!
SHOP THE RECIPE
The raspberry powder I used in this recipe was Freeze Dried Raspberry Powder 150g
. It's a lovely product and I find freeze-dried raspberry powder useful in so many recipes, from buttercreams to sponge cakes and also in homemade beauty products like lip balm - basically anytime I need a hit of raspberry without using fresh fruit which isn't always appropriate.

I would be nowhere without my Magimix 4200XL Food Processor – Satin
. I have easily had it over ten years and I use it nearly every day for whipping up dips, pestos, nut butters, nut and oat flour and making my breadcrumbs. The Magixmix is an impressive piece of kit which even survived being dropped when we moved into our house (although it did have to have the motor replaced but that wasn't too expensive). I put all the attachments in the dishwasher and they come out brilliantly clean but it also gives just great results. I love my Magimix and along with my Kitchenaid is the piece of equipment I use most often in my kitchen.
This post is not sponsored but the images above are affiliate links which means if you decide you want to use these link to make your purchases then Amazon gives me a small commission at no cost to you whatsoever. I will only recommend products I use in my kitchen and love. To learn more about how the data processing works when using these Amazon affiliate links then please visit my privacy policy page.
If you like this recipe then you may like...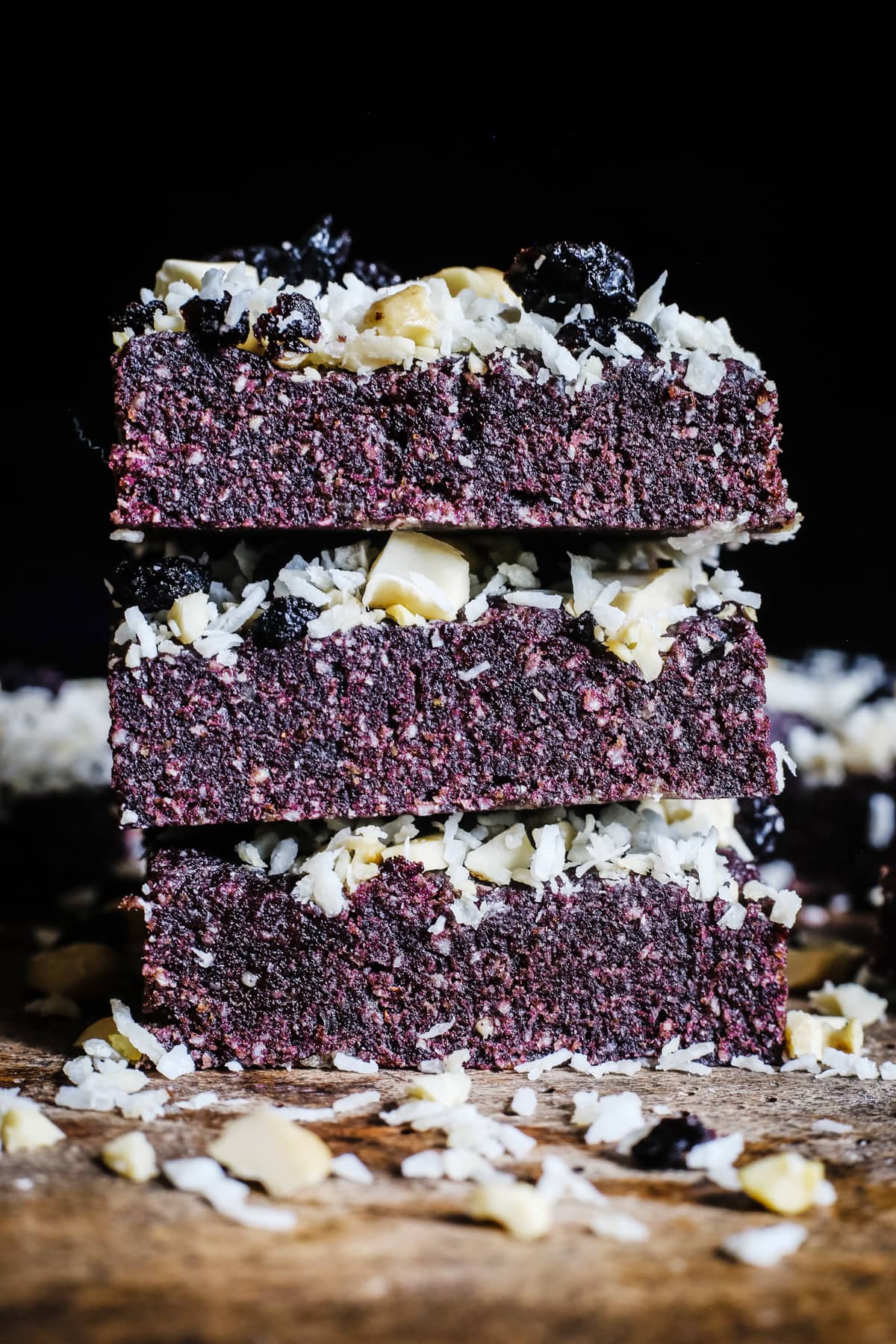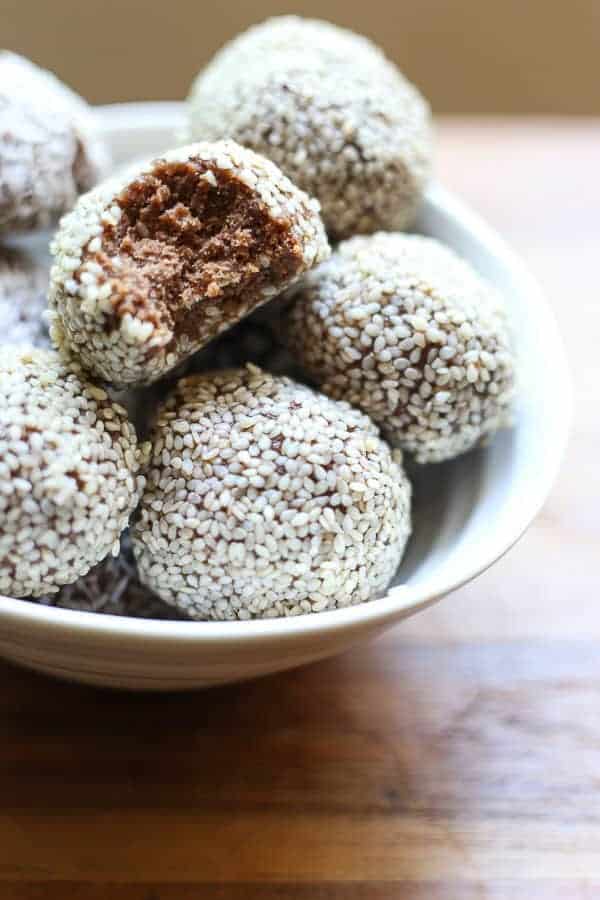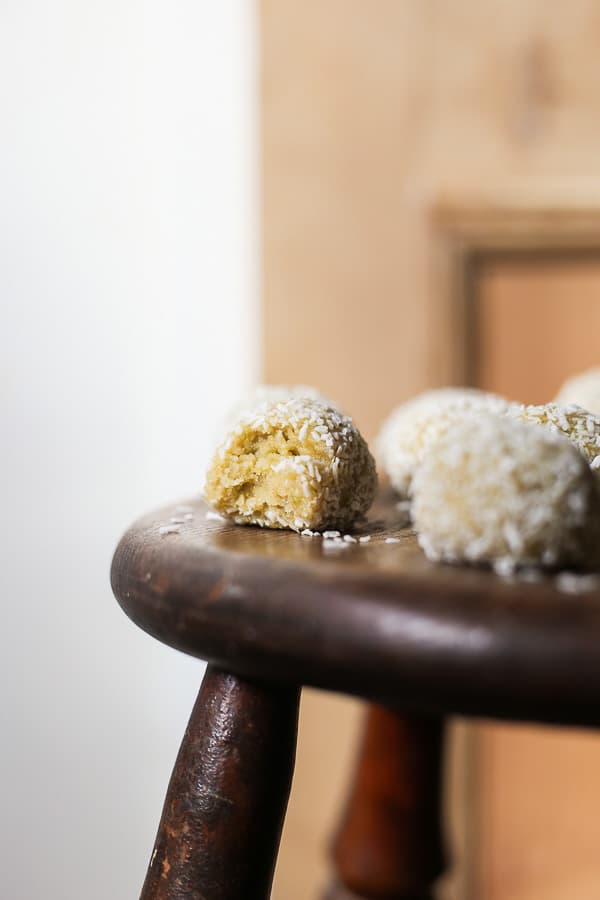 Energy Boosting Snack Ideas - FREE PDF!
If you need more inspiration of energy boosting snacks to get your through your in between meal slumps then you can download my free PDF with 9 more ideas featuring exclusive content and also my favourite energy boosting recipes from the website. To access this amazing PDF you just need to click the link below!!