This post contains affiliate links. Please read my disclosures.
These No-Bake Salted Chocolate Energy Bars are perfectly designed for exhausted parents, busy careerists, post work-out keep fitters and demanding children of any age and if none of the above apply and you just need a little chocolate pick-me-up then these bars will suit your needs perfectly too.
I have never eaten so many energy bars as I have these past 14 months. They were my lifeline during 3am night-feeds; they have seen me through endless walks with baby and dog; I eat them in lieu of breakfast, lunch or dinner and if Cole suddenly decides to have a full throttle meltdown when I won't let him play with the washing machine buttons mid-cycle then they are the most effective pacifier for both mum and toddler.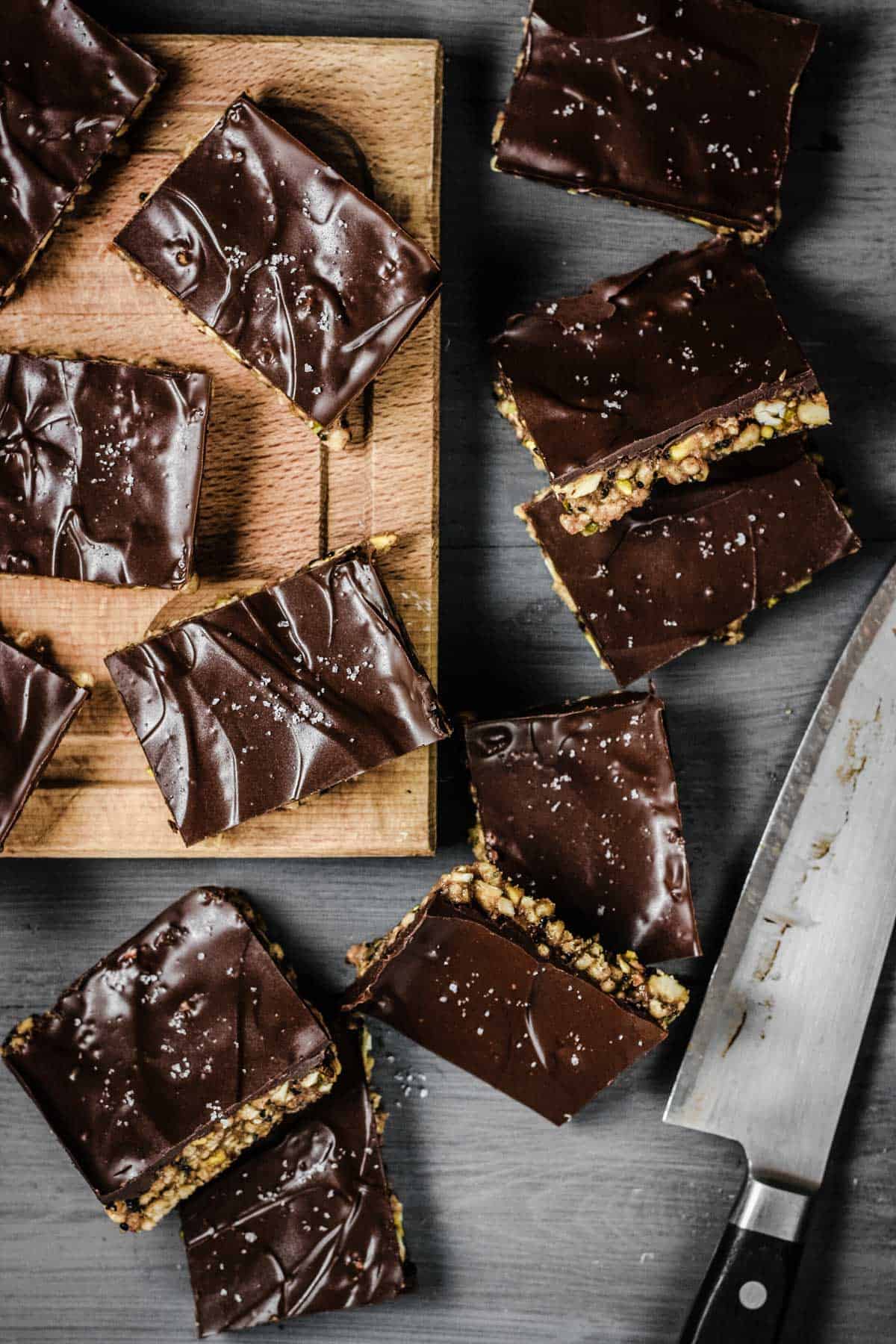 I have tried so many energy bars out there and am constantly disappointed by most of them to provide me with a nutritious, satisfying, all-natural snack that can be eaten when you simply don't have the time or the inclination for anything remotely challenging.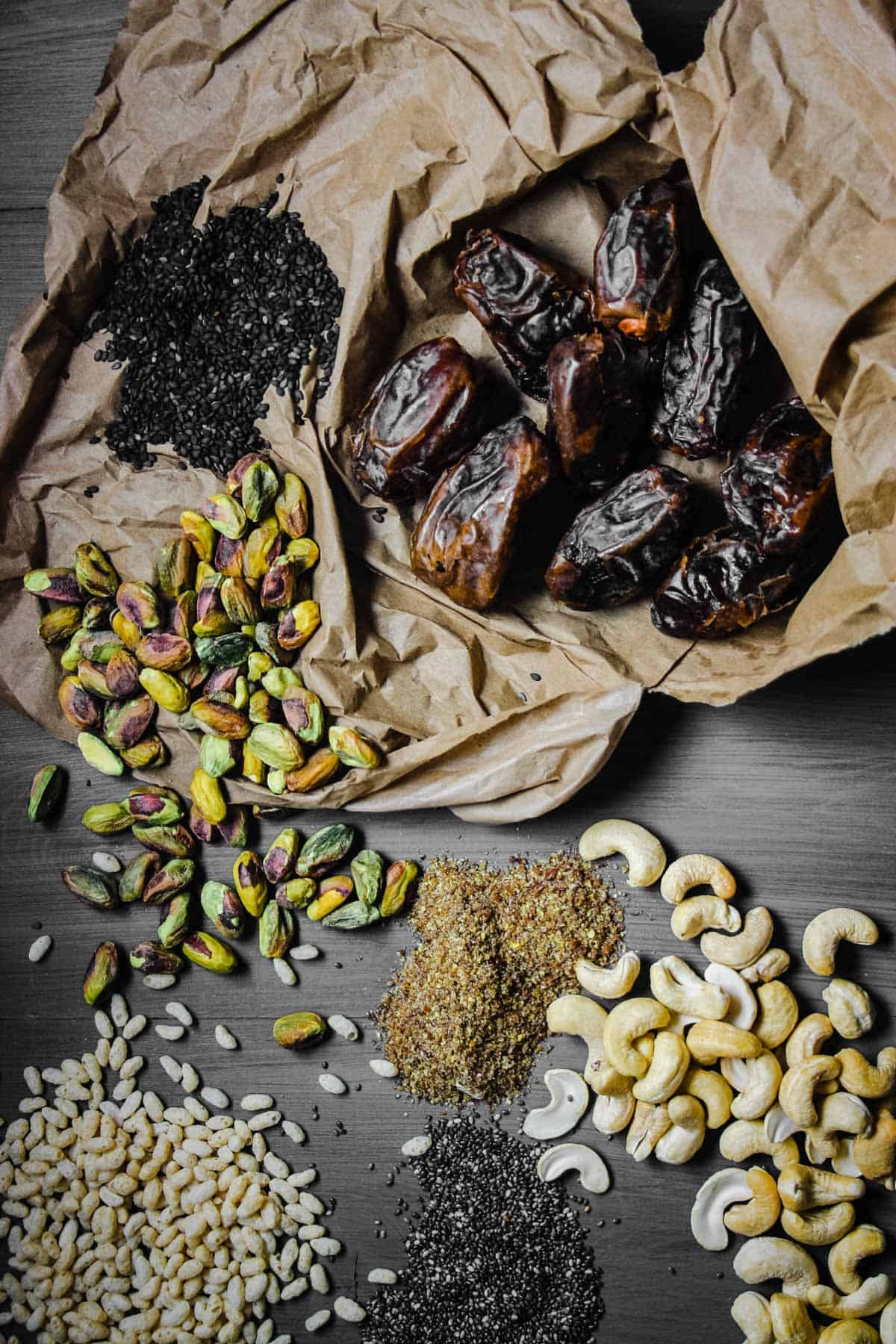 I have been trying to wean myself off these bars to no avail. I am hungry and lacklustre a lot of the time at the moment and energy bars keep my sanity (well that's a bit of an overstatement, they do their best poor things but at this stage in the game I'm a bit of a lost cause).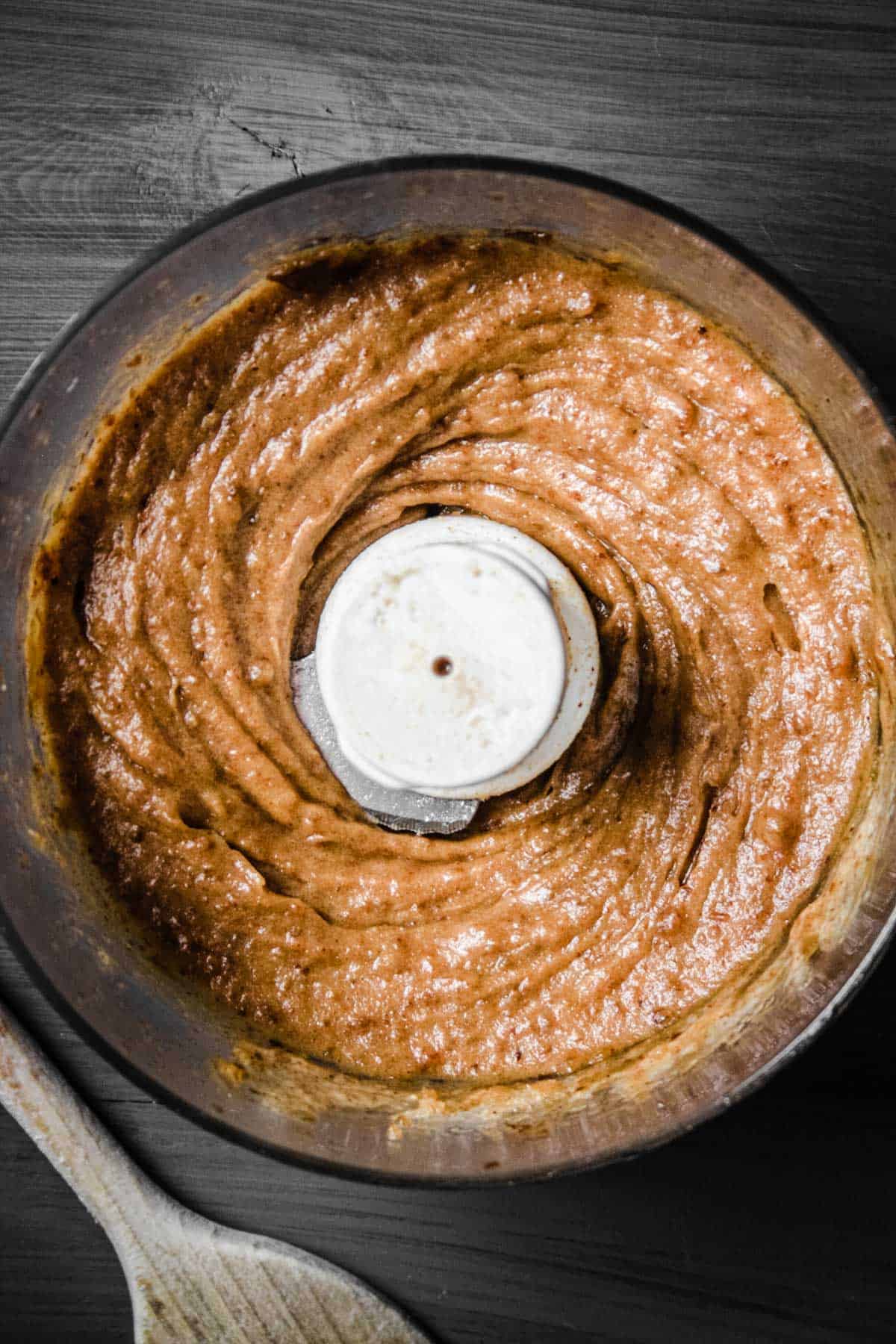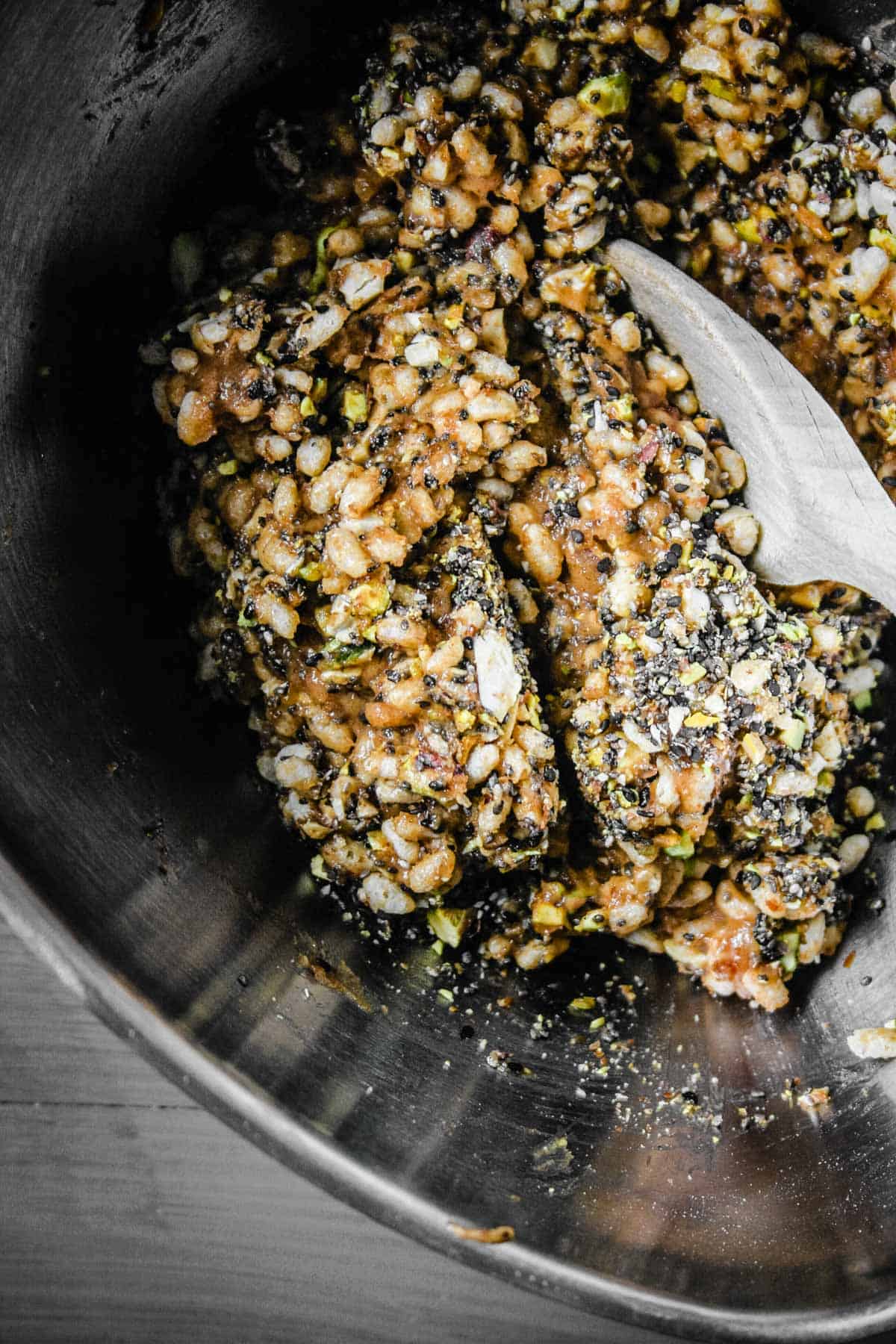 So basically I figured that if you can't beat them, join them and I've invented my own. These little beauties amalgamate all the best bits from other energy bars into one happy and health-conscious bar. They are a treat, of course they are as there is chocolate involved, but there is no refined sugar, no gluten, no dairy and most importantly they are bursting with protein to up your mood and see you through the tough part of your day.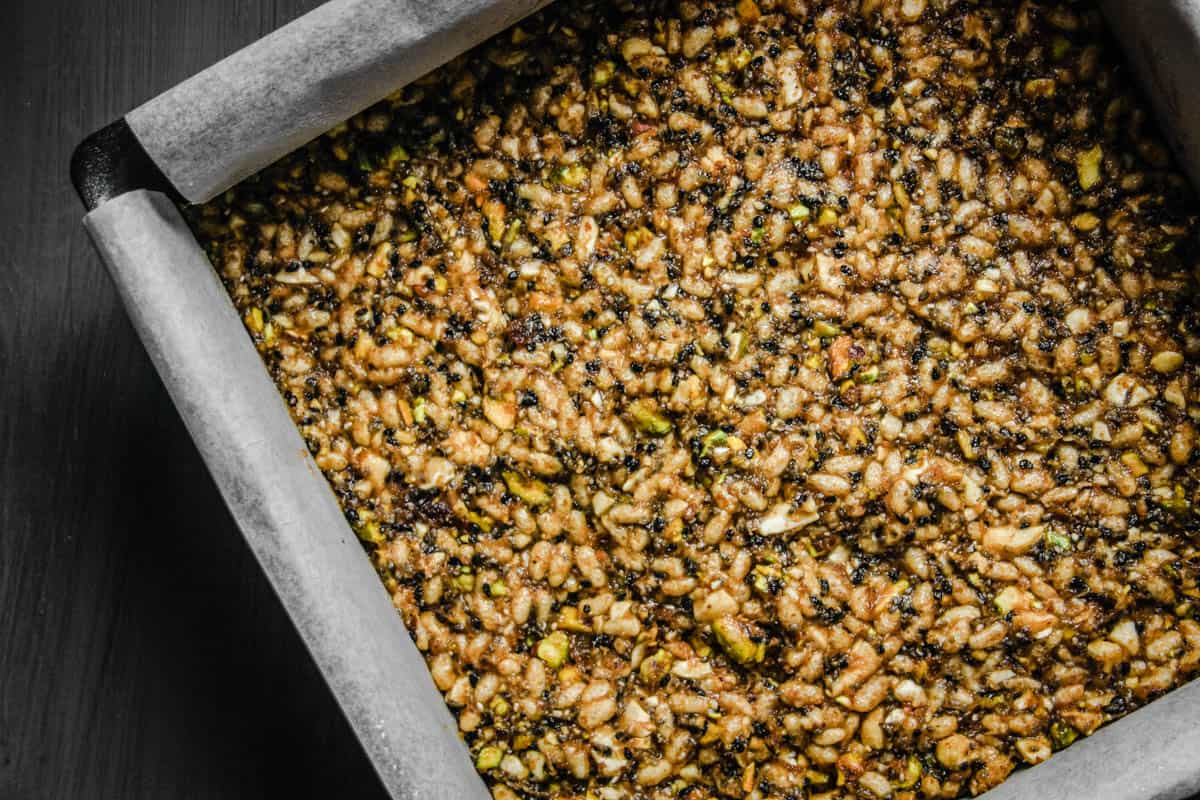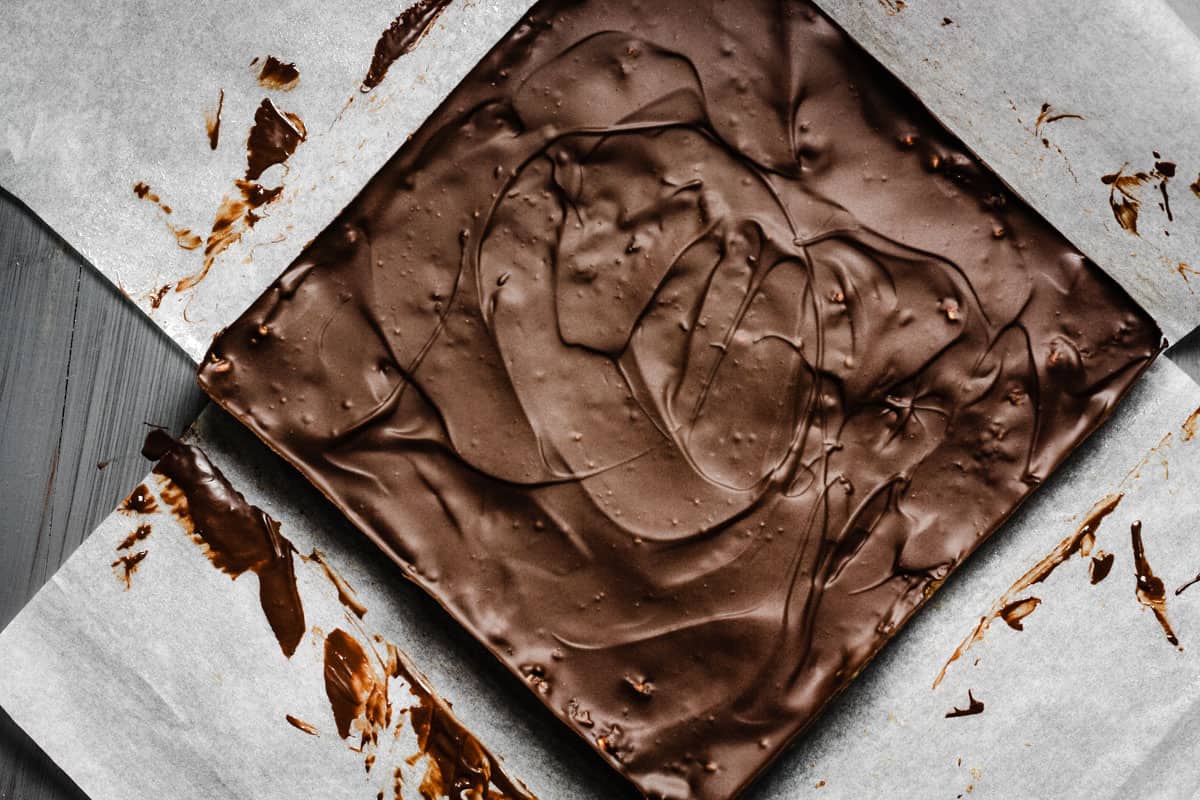 The no-bakeness of them means that they are a breeze to make, there is no more effort than a minimal amount of chopping, a dash of soaking, a quick blast in the food processor followed by a bit of mixing, some setting (the bit where you can take a break and watch some tv, entertain a baby, answer a few emails) then some melting, pouring and a last bit of setting (go for a run, make a cup of tea, empty the dishwasher) then eating. If I can make these in the evening ready for the next day then you can be sure they are easy peasy lemon squeezy as I'm simply fit for nothing after Cole has been lullabied to sleep.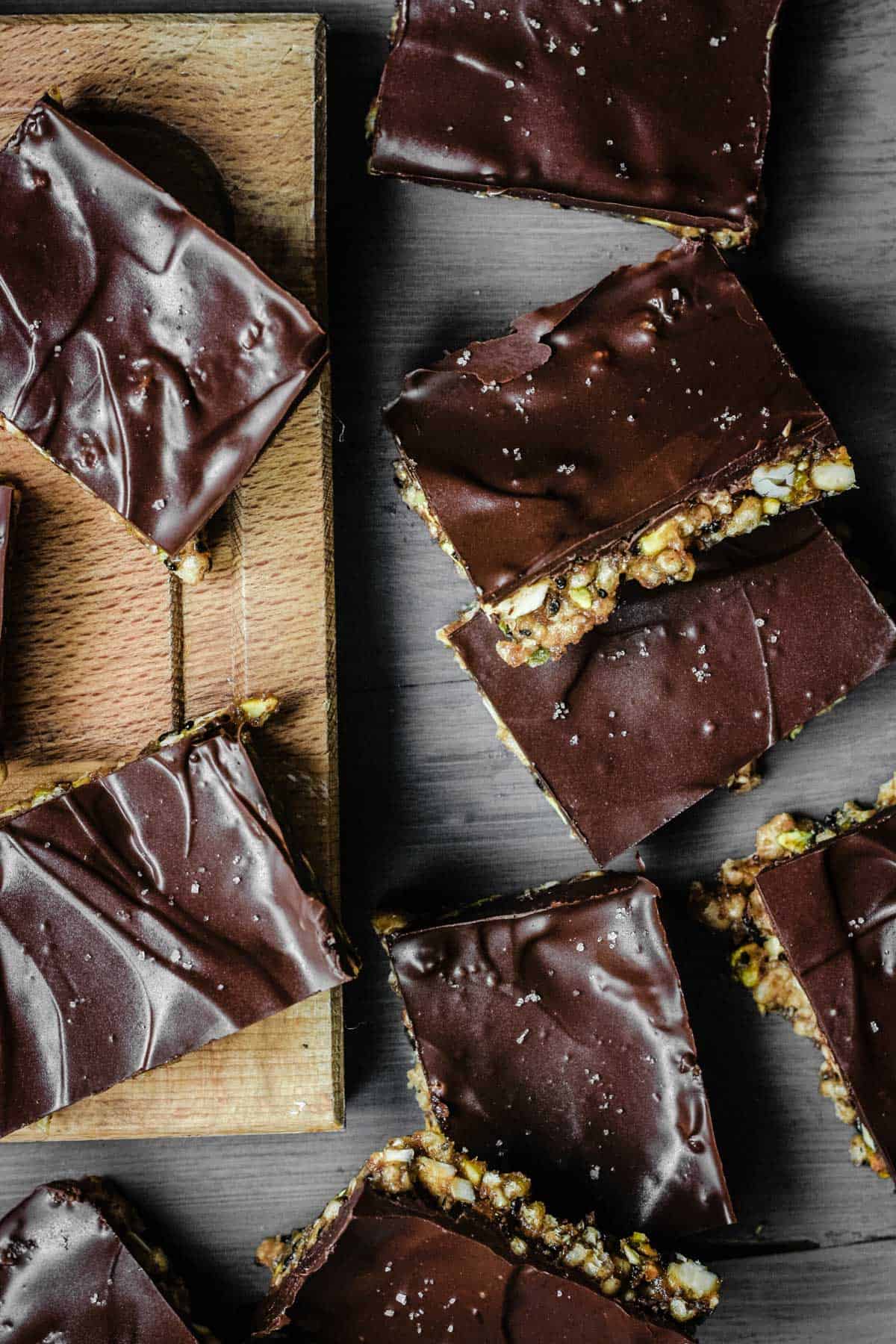 Bring on the energy bars!!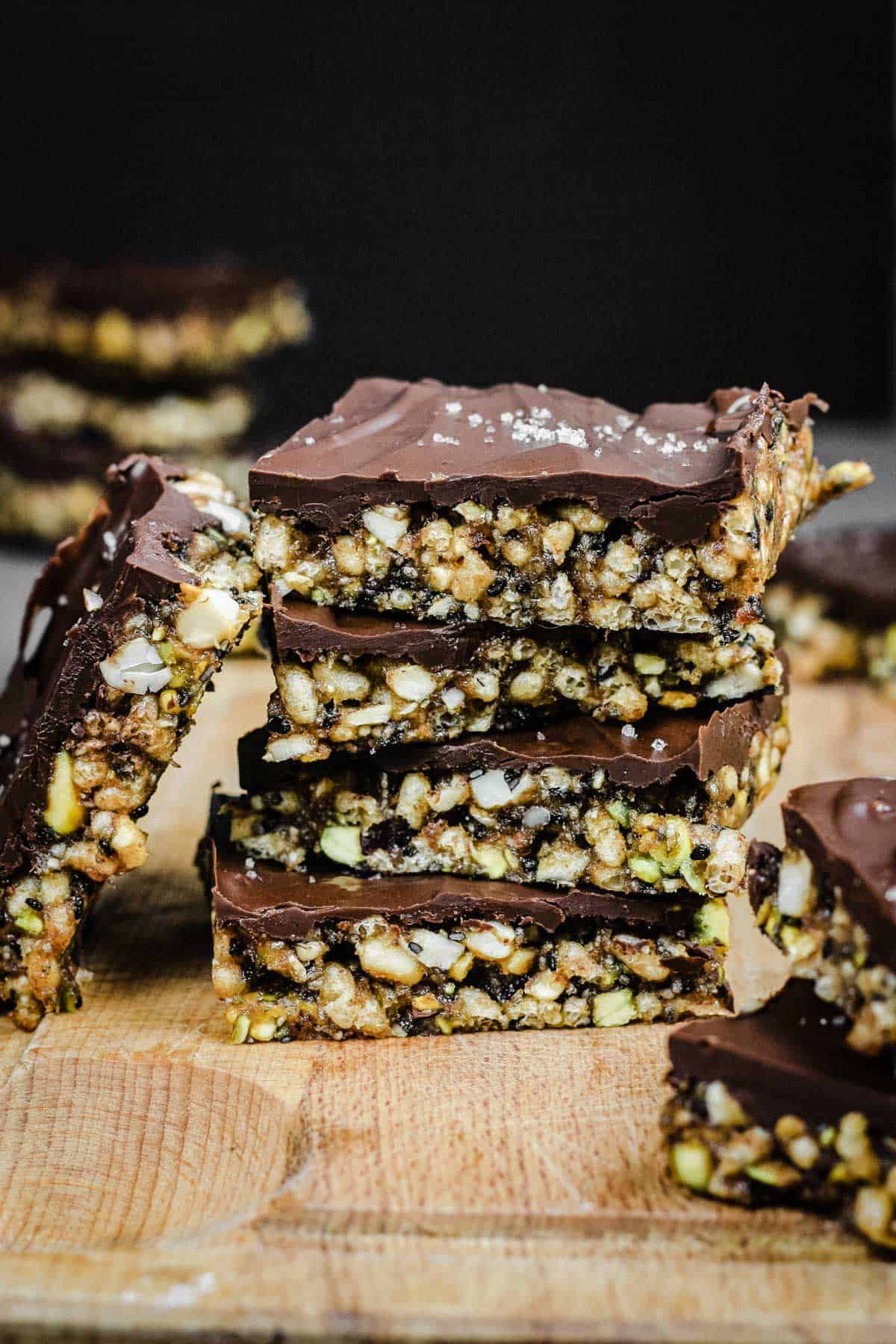 No-Bake Salted Chocolate Energy Bars
These No-Bake Salted Chocolate Energy Bars are the perfect pick-me-up, using only natural ingredients, no refined sugar, no gluten, no dairy for the ultimate salty-sweet treat.
Ingredients
10

medjool dates

-

pitted and roughly chopped

50

g

cashews

-

roasted and roughly chopped

50

g

pistachios

-

roughly chopped

50

g

gluten-free crisped rice

-

or rice krispies

2

tablespoons

sesame seeds

2

tablespoons

chia seeds

1

tablespoon

ground flaxseed

2

tablespoons

coconut oil

-

melted

50

g

almond butter

½

teaspoon

vanilla extract

½

teaspoon

salt

175

g

dark chocolate

1

tablespoon

coconut oil

⅛

teaspoon

salt
Instructions
Line and grease a 20cm square tin.

Place the dates in a small bowl with 75ml boiling water, stirring to make sure they are evenly submerged. Leave for half an hour to soak.

Meanwhile mix the cashews, pistachios, crisped rice, sesame seeds, chia seeds and ground flaxseed in a large bowl.

When the dates have finished soaking pour them, with their soaking water, into a food processor along with the coconut oil, almond butter, vanilla extract and salt and blend until smooth.

Pour over the nuts and seeds until everything is evenly mixed.

Press the mixture into the tin so that it is nice and even on top then place in the fridge for at least an hour to set.

Melt the chocolate, coconut oil and salt in the bain marie, then pour over the set nuts and seeds and spread out evenly with a palette knife.

Place back in the fridge for at least an hour to set.

Remove from the fridge and cut into bars.
Notes
When you line your tin, bring the baking parchment all the way up the sides to make it ultra easy to remove the bars from the tin after the final set.
I recommend keeping your bars in the fridge to keep their perfect consistency. They should last up to 10 days but it's unlikely they will.
Nutrition
Calories:
282
kcal
Carbohydrates:
30
g
Protein:
5
g
Fat:
17
g
Saturated Fat:
8
g
Cholesterol:
1
mg
Sodium:
150
mg
Potassium:
369
mg
Fiber:
5
g
Sugar:
18
g
Vitamin A:
55
IU
Vitamin C:
0.2
mg
Calcium:
71
mg
Iron:
3
mg
Have you tried this recipe?
Head to the comment section and let me know what you think!

Energy Boosting Snack Ideas - FREE PDF!
If you need more inspiration of energy boosting snacks to get your through your in between meal slumps then you can download my free PDF with 9 more ideas featuring exclusive content and also my favourite energy boosting recipes from the website. To access this amazing PDF you just need to click the link below!!
If you like this recipe then you might also like...