This post contains affiliate links. Please read my disclosures.
Green Banana Flour has more than just a delicious flavour. This flour is full of good bacteria and is a superb supporter of your digestive health. Discover everything you need to know about this naturally gluten-free flour and how it can be used in your favourite gluten-free bakes.
Jump to:
If you want to add more nutrition into your gluten-free diet then you can't do much better than choosing to bake with organic green banana flour which is ideal for special diets. With its mild flavour and high starch content it is excellent in baked goods and no-bake recipes.
What is Green Banana Flour?
Green banana flour is made from dried organic green bananas which are ground into a fine powder.
Is green banana flour gluten-free?
Yes, it's a naturally gluten-free food which is safe for those with coeliac disease or who are gluten intolerant.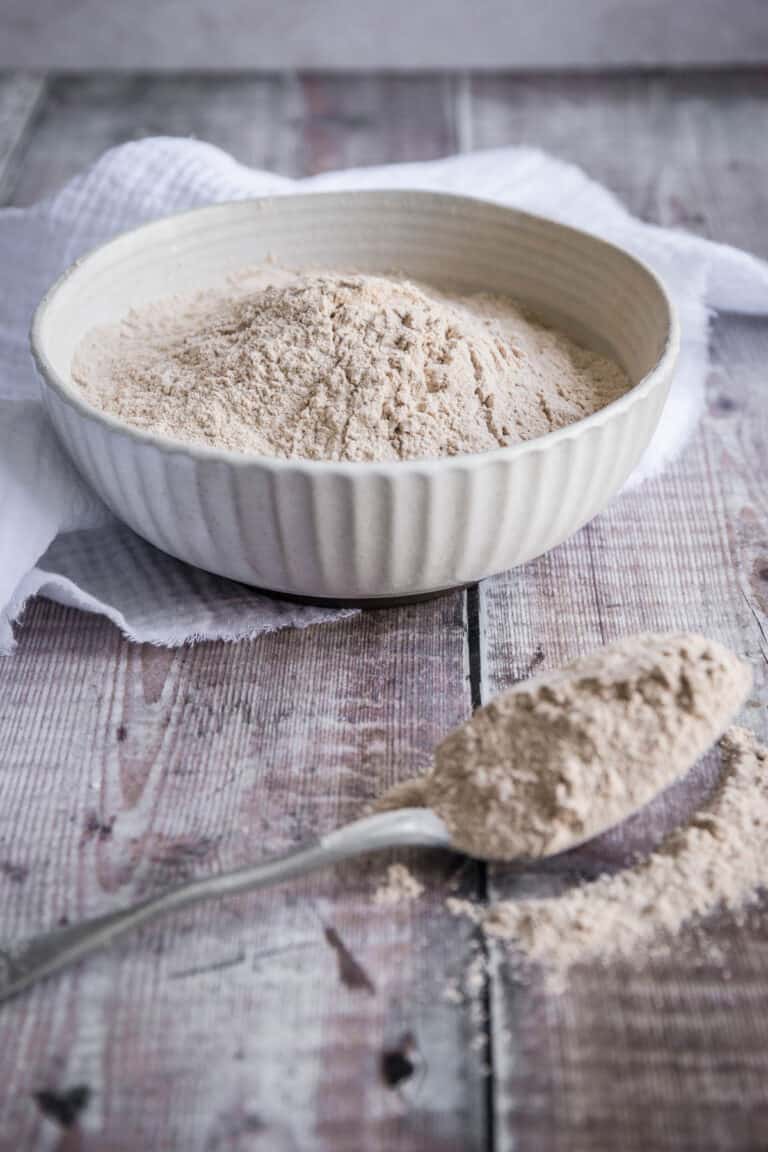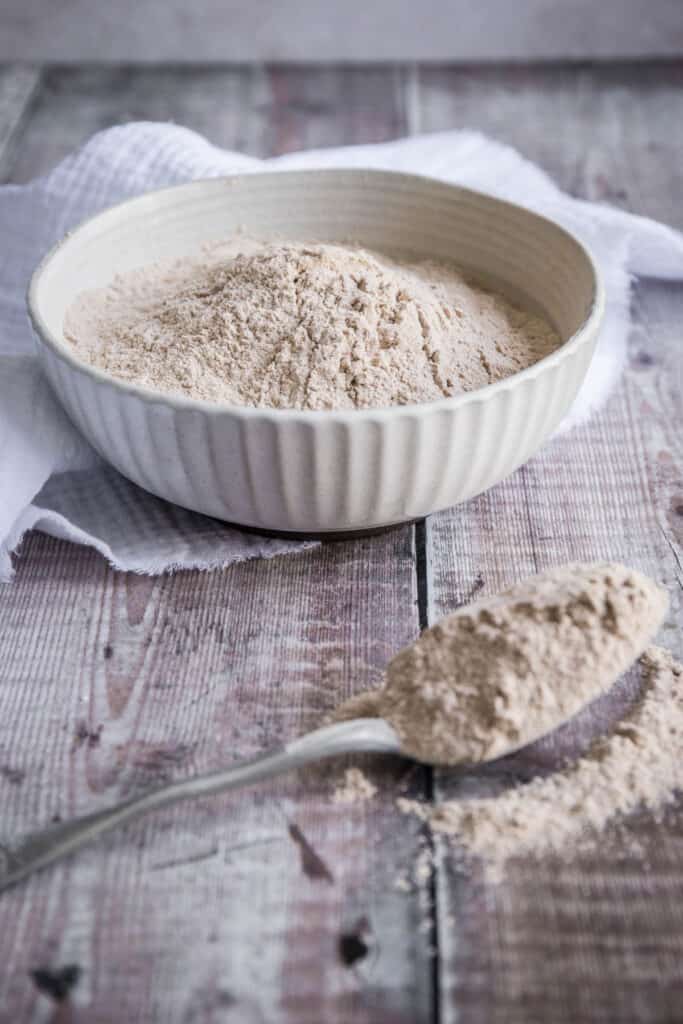 Why you'll love this flour
Delicious mild banana flavour prior to cooking.
Ideal for raw 'baking'.
Good source of friendly digestive bacteria.
An excellent thickening agent for use in stews or sauces.
Healthy addition to your favourite smoothie recipe.
A good choice if you are looking for a no grain flour.
Low sugar content.
Low glycemic response.
Great source of resistant starch when used in its raw state.
Is banana flour the same as banana powder?
No, you are looking specifically for 'green banana flour'. Banana powder is made from fully ripened bananas which have been ground and dried. Whereas green banana flour is made from unripe bananas.
What does it taste like?
This highly nutritious flour has a mild banana flavour when raw so is a perfect fit for no-bake banana recipes, for adding into your fruity smoothies as a thickener or any other recipe where the taste of banana is a boon and doesn't distract from other flavours.
When baked the banana flavour reduces giving it an earthy more neutral flavour.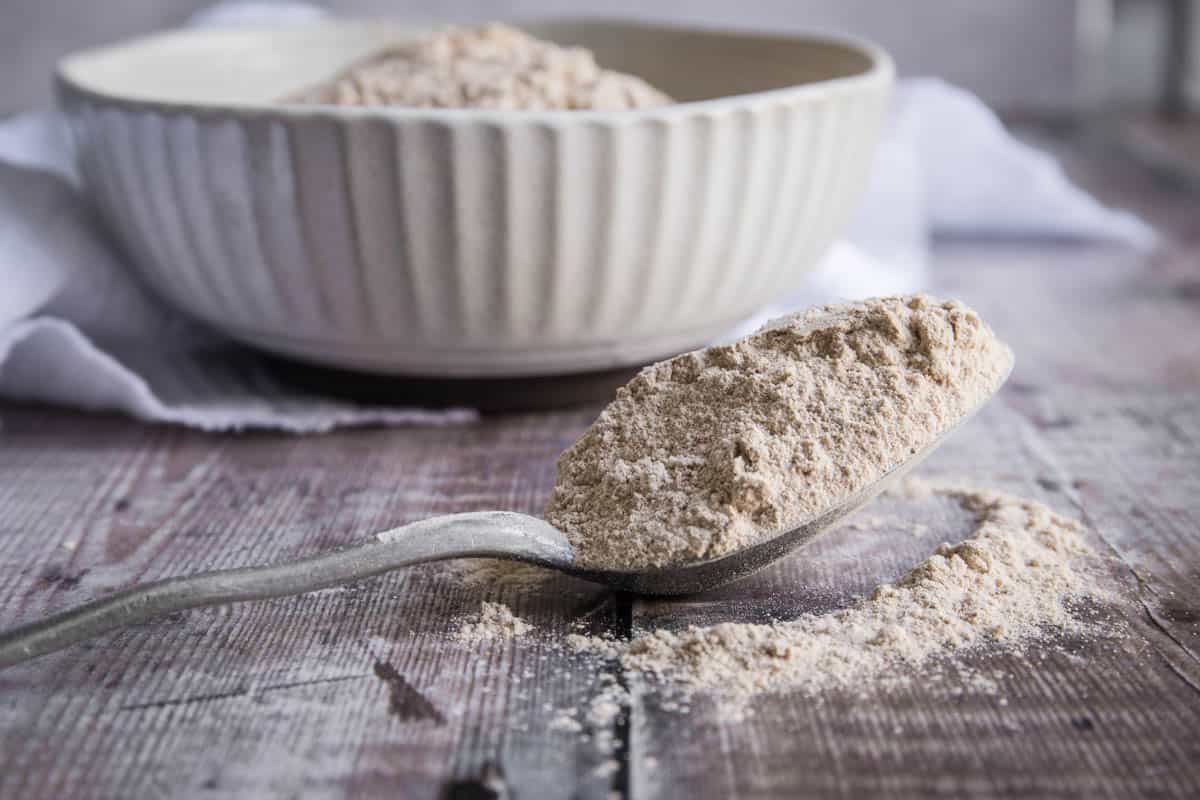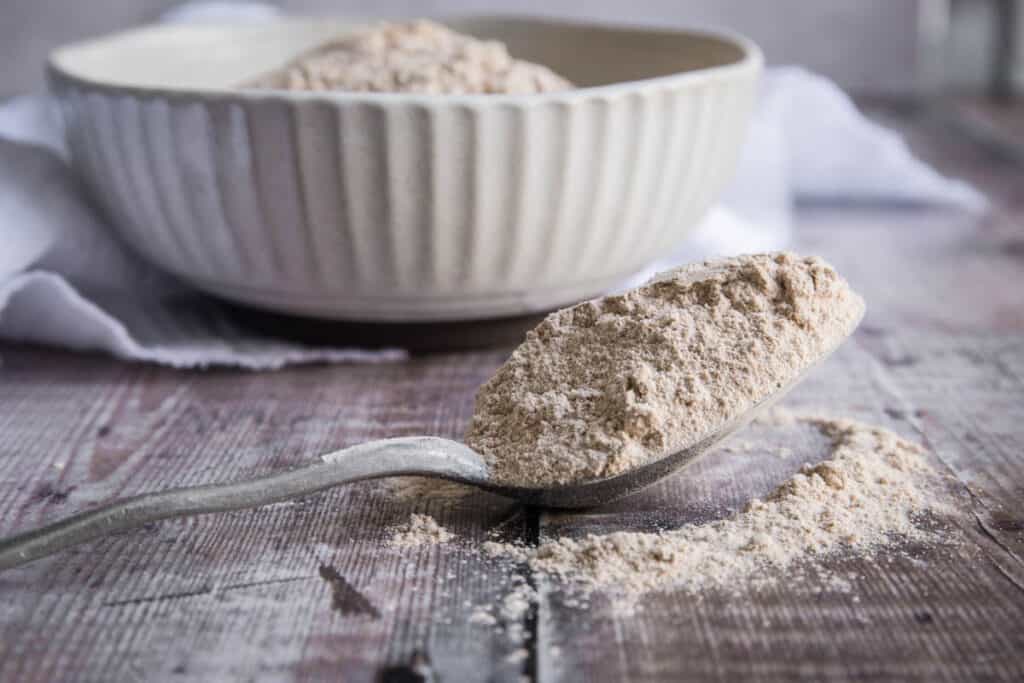 Health benefits
High levels of potassium and magnesium.
A good choice of flour if you suffer from insulin sensitivity.
Promotes a feeling of fullness so studies have shown it can be an aid in weight loss.
High levels of prebiotic fibre. 
Rich in resistant starch which is good for gut health.
Helps reduce cholesterol levels and as such the threat of heart disease.
What are the benefits of resistant starch?
Resistant starch does not break down easily into sugars and so helps regulate your digestive health. It is not fully processed by the small intestine and instead ends up in the large intestine where it produces short-chain fatty acids which can help protect cells.
The beneficial resistant starch reduces however when the flour is baked over about 60°C (140°F).
Read more for further detailed information on its key health benefits >>> https://draxe.com/nutrition/green-banana-flour/
Is green banana flour good for baking?
Depending on where you are in the world this flour can be expensive (in the UK for example). In this instance we want to use it in recipes where 'it counts' and no possible alternative can be used. Therefore you might like to include it where its nutritional benefits are the whole point of the recipe and it sits alongside other nutrient dense ingredients for delicious healthy snacks and energy boosting breakfasts.
Although it's totally up to you as this flour can be a total bonus to a lot of baked goods thanks to its smooth texture and lovely flavour.
Since green banana flour doesn't need to be cooked then it's perfect in raw 'baking.'
Can you use it as a straight swap for wheat flour?
Due to the lack of gluten and because it is low in natural protein 1 cup of green banana flour is not a good swap for 1 cup wheat flour.
And unlike other flours which are high in starch (like potato starch, cassava flour or tapioca starch) it does not absorb water well from outside its environment so does not mimic the binding properties of gluten well.
In baked goods green banana flour works most effectively when used as part of a blend. You can achieve great results if you pair it with a flour with a high protein content like almond flour or a starchy flour with good binding qualities like cassava flour or tapioca flour.
However, it does work well as a thickener and can be utilised in stews or sauces where regular all-purpose flour may have been used.
If you don't blend your green banana flour with the right starch or protein flour then your baked goods may be too dry or crumbly.
Green banana flour recipes
These Chocolate Protein Balls use raw banana flour to make for an ultra easy snack which is akin to a healthy chocolate truffle and a perfect between meals energy booster.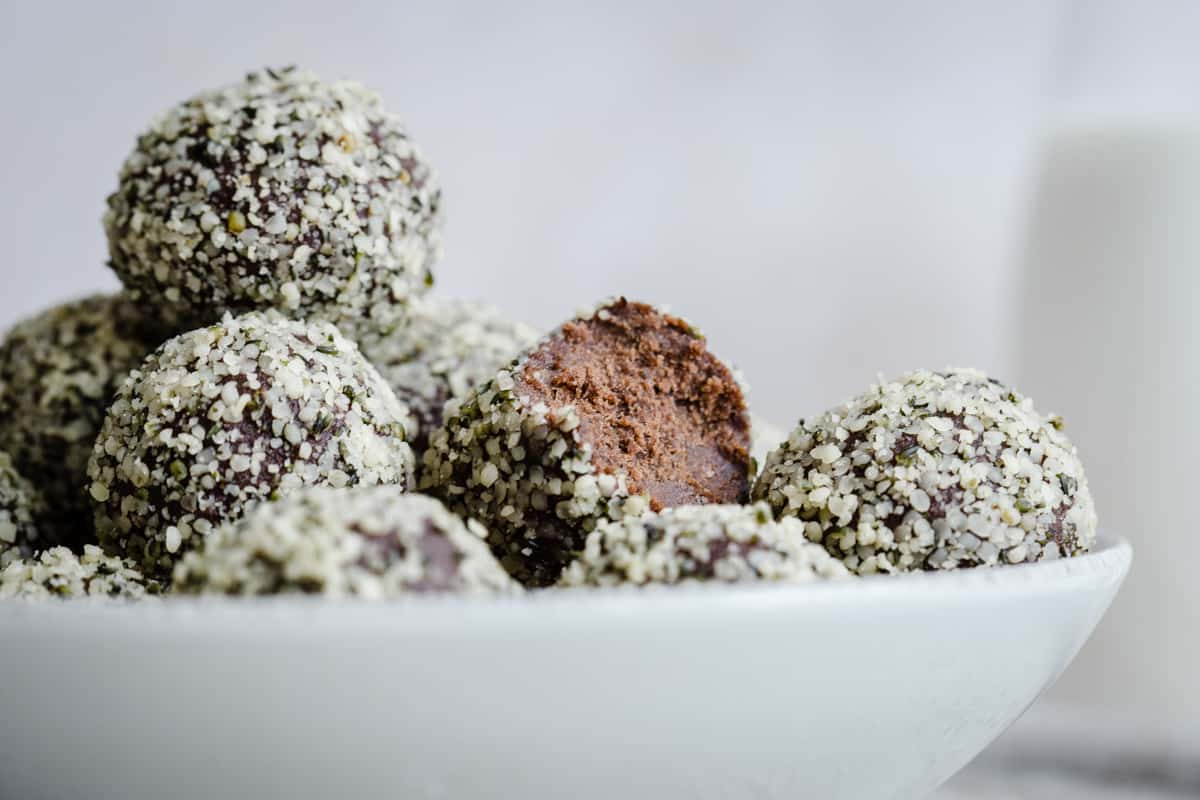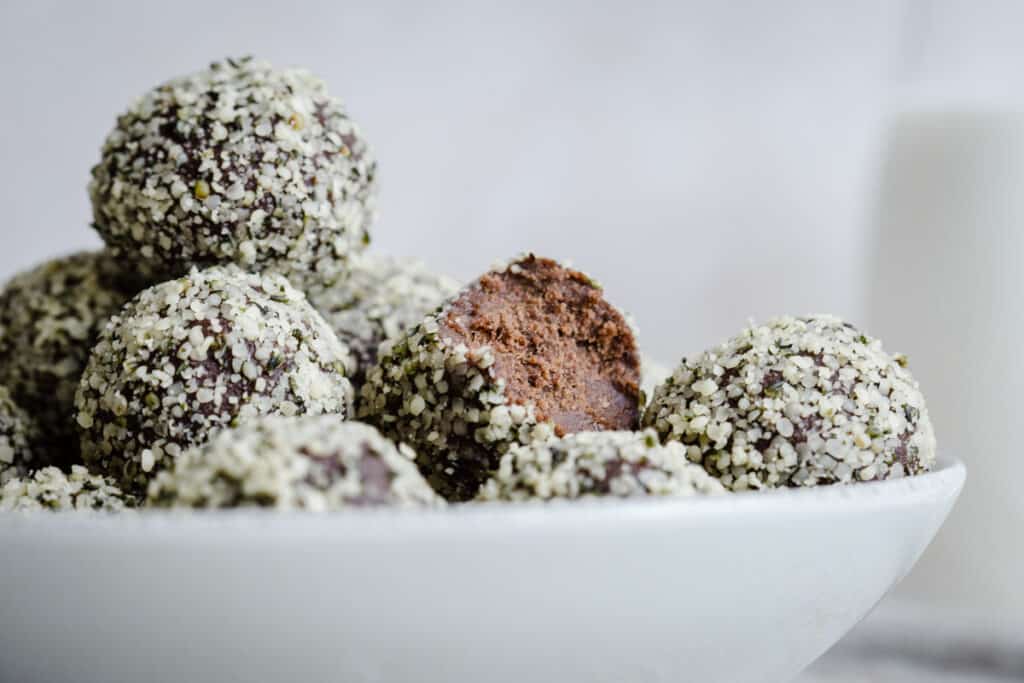 Try it in these delicious Blueberry Banana Muffins which are so easy to bake and are also vegan, refined sugar-free and oil free!!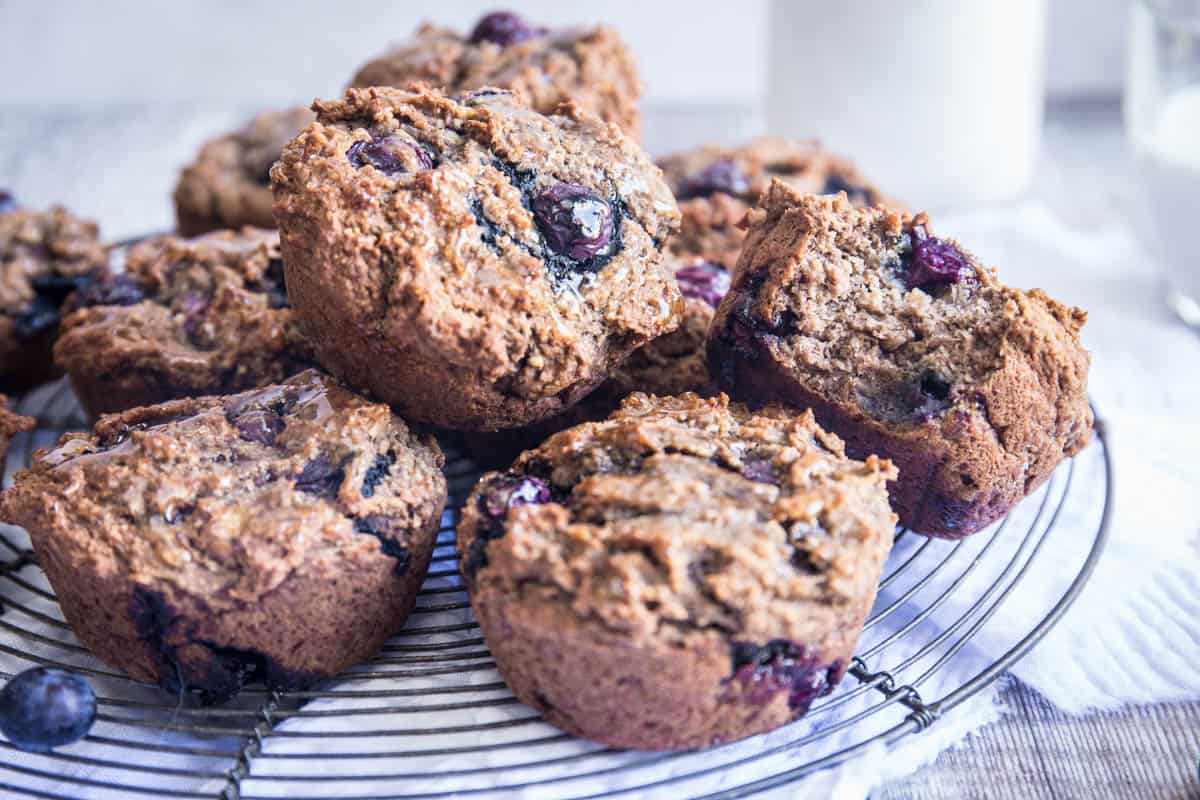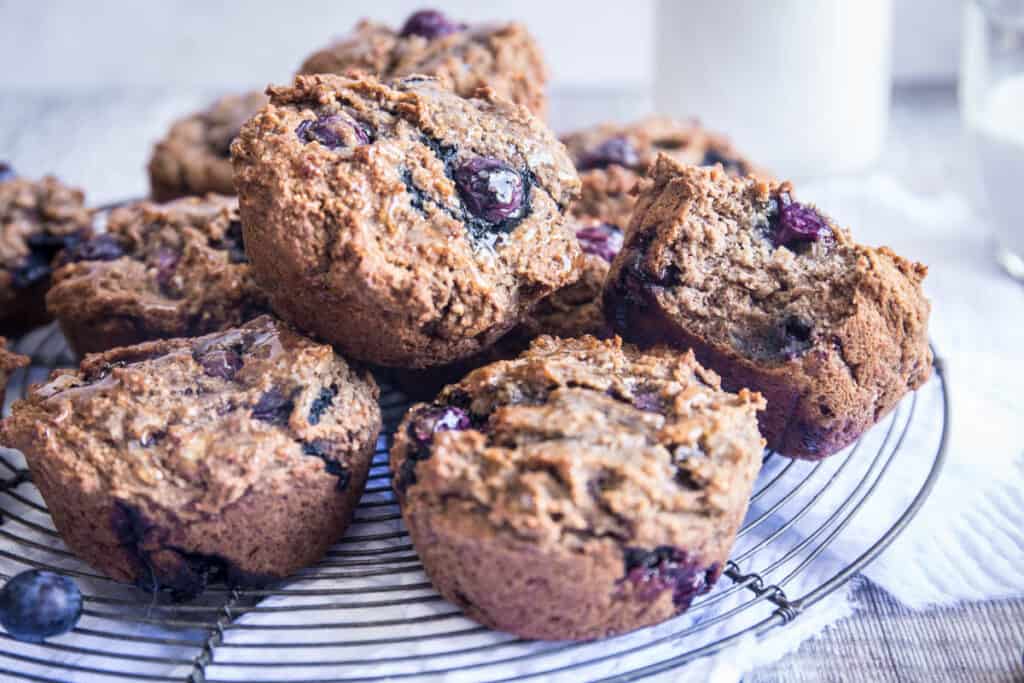 Flavour pairings
Use this flour in recipes alongside the following ingredients:
Bananas!
Chocolate
Warm spices like cinnamon, nutmeg and cloves
Ginger
Coconut
Vanilla
Maple syrup
Honey
Nuts – pecans, almonds, hazelnuts, walnuts, macadamias
Caramel
Pineapple
Passion fruit
Raspberry
Blueberry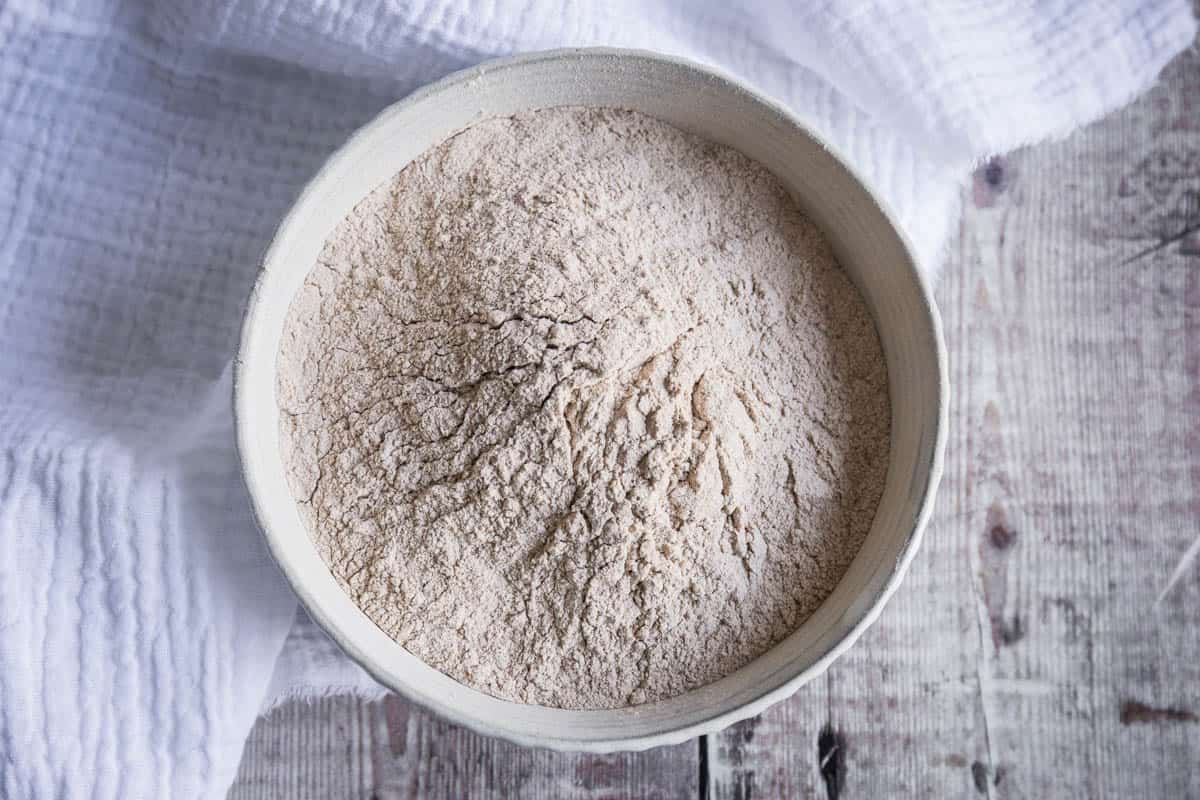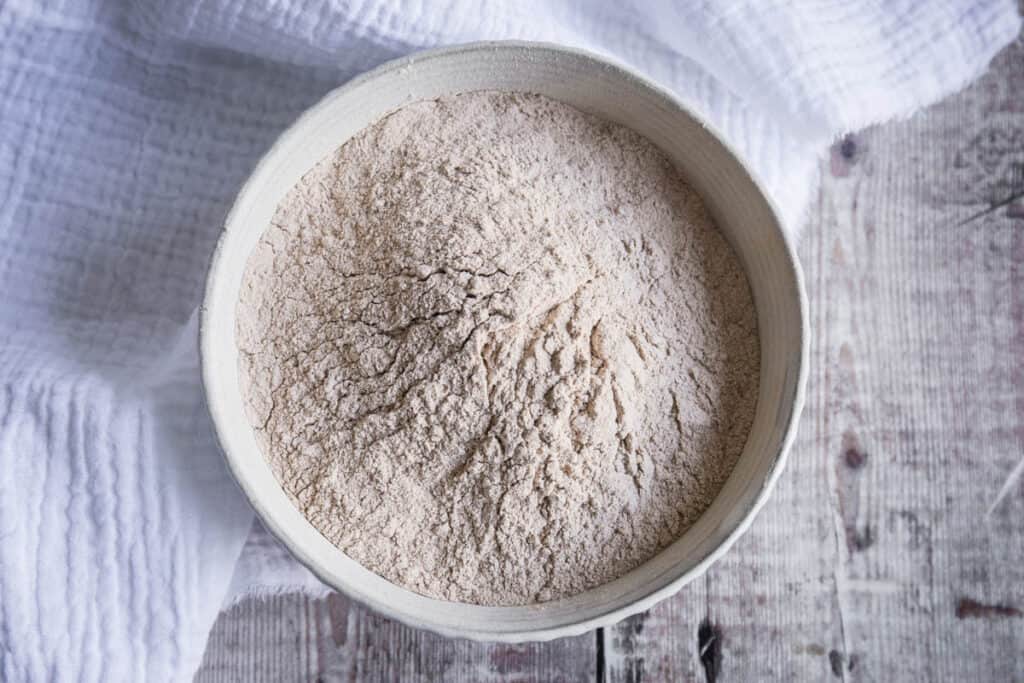 Where to buy
It is unlikely you'll find this flour in your regular grocery store. It's more common in specialist healthy food shops or organic shops.
In the UK you can source it at the following online retailers:
https://www.theprebioticshop.com/
How to store
Once opened store green banana flour in an airtight container in a cool dry place where it will last for up to 1-2 months.
However if you store your flour in an airtight container in the fridge or the freezer then you will increase its shelf life by a few months.
How much does it cost?
Green banana flour is a low cost flour in countries where bananas are native and in abundance. (for example Africa or Jamaica)
For countries that import bananas then banana flour can be more expensive.
In the UK green banana flour can be as much as £28 per kilo (although I have seen it cheaper so definitely shop around).
What is a substitute for banana flour?
Since this flour can be difficult to source in some countries or the cost may be a dissuading factor then popular alternatives are almond flour or sunflower seed flour.
Coconut flour is not a great alternative since it absorbs too much liquid so the ratios in your recipe will need to be significantly adjusted.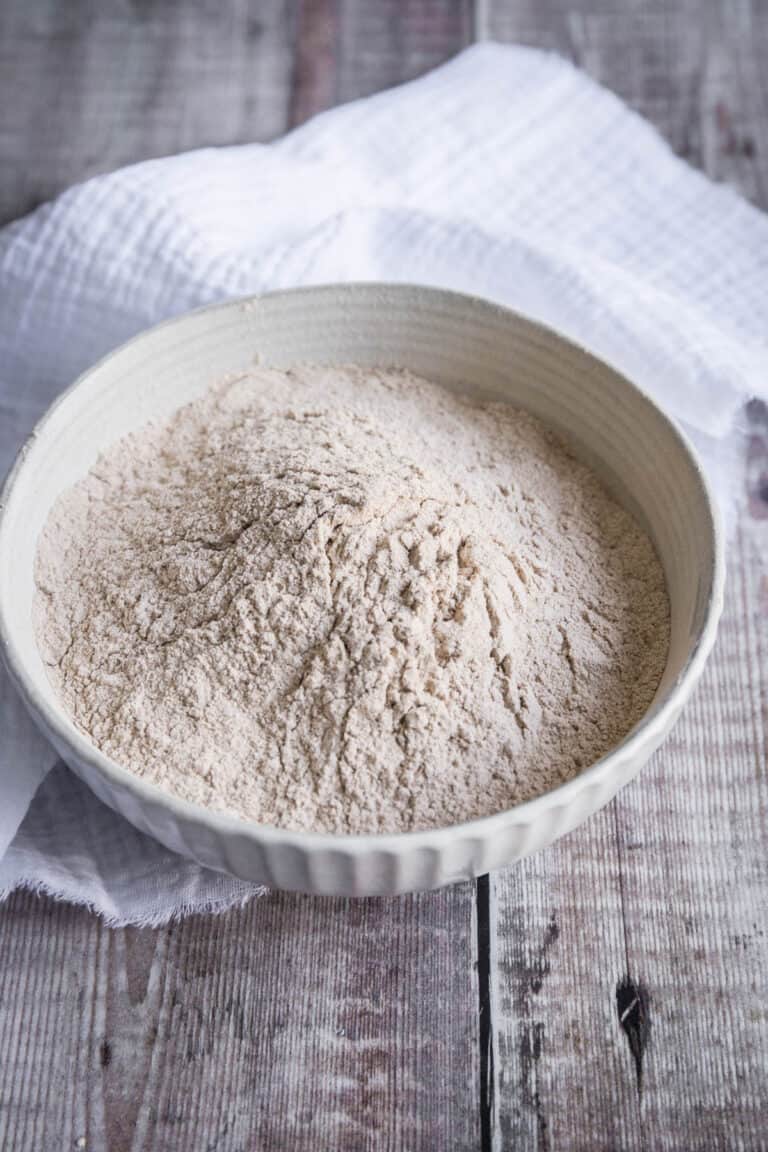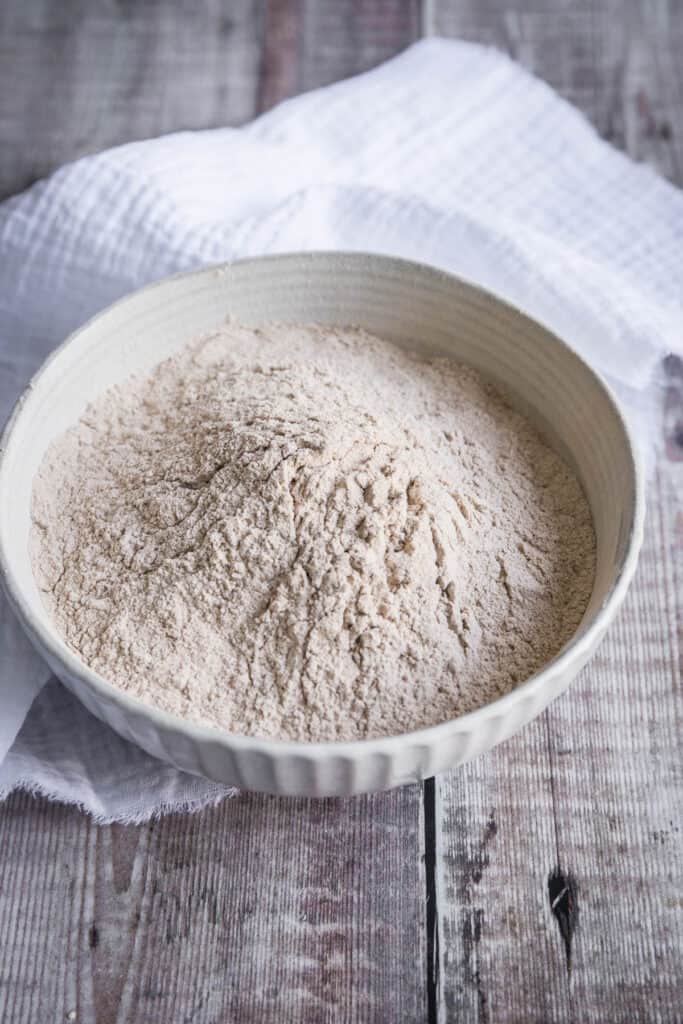 More guides to popular gluten-free flours
Guide to Gluten-Free and Alternative Flours
Oat flour
Tapioca flour
Sweet rice flour
Rice flour