This post contains affiliate links. Please read my disclosures.
Red Berry Eton Mess is a quintessential British dessert. Here we crush crisp yet chewy homemade meringue into fresh summer berries and cherries muddled with a thick mascarpone cream.
I am so delighted to share my favourite Mascarpone Eton Mess recipe with you. A couple of summers ago I became obsessed by this red berry fruit salad. The juiciest strawberries, sweetest raspberries and succulent cherries hulled and pitted and mixed with honey and lime juice.
I could not get enough of this dreamy fruit salad of all my most favourite berries and cherries and it seemed like I ate it every evening for a week. Then as summer barbecues and guests arrived at weekends I topped the fruit salad with whipped double cream and crushed meringues. Suddenly I had discovered this most delectable red berry fruit salad had morphed into my favourite ever version of an Eton Mess.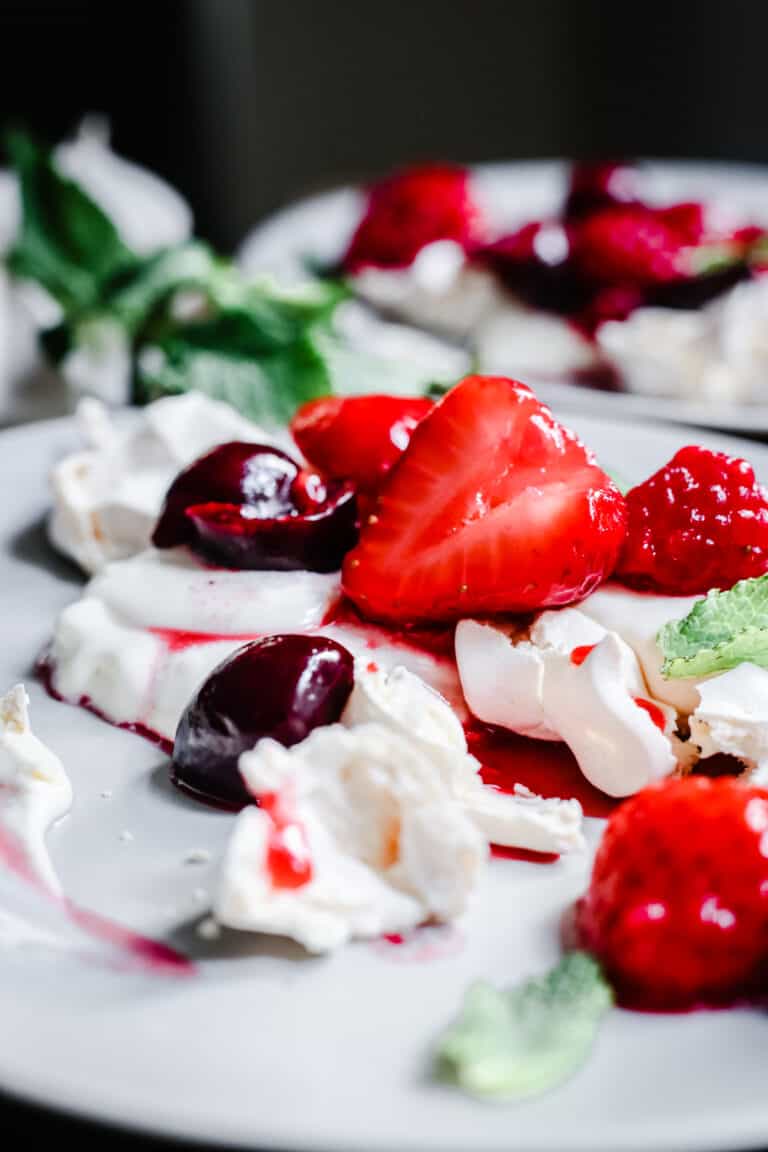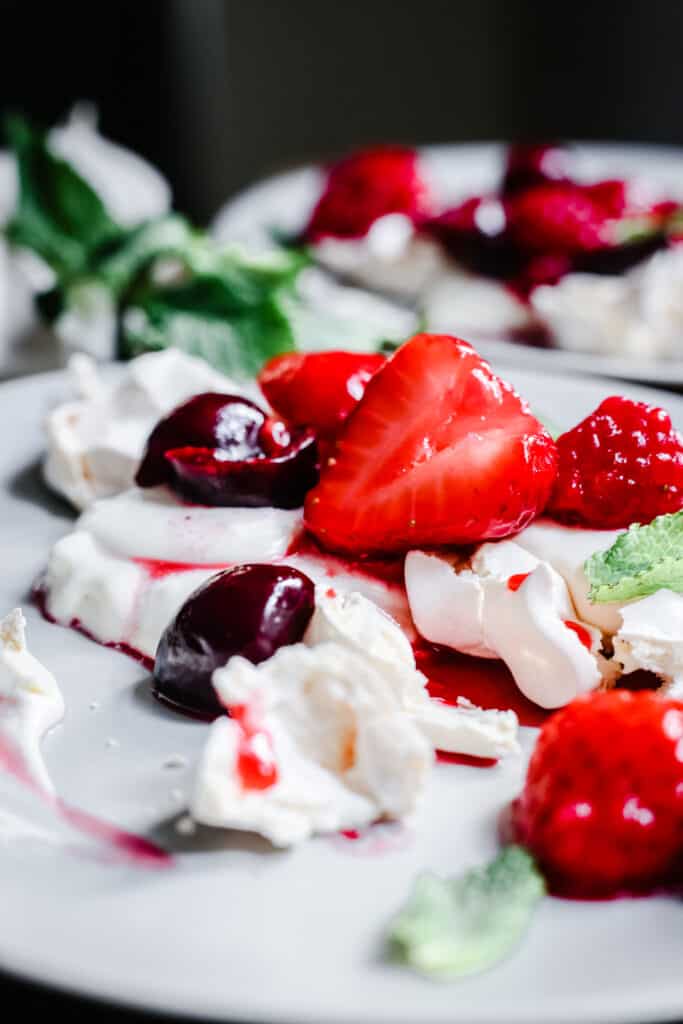 What is Eton Mess?
Eton Mess is a British summer dessert which has been around in print since the 1890s. It is believed to have originated at Eton College where it is served every June at the annual cricket match against Harrow school.
Crushed meringues, whipped cream and bright summer berries are muddled together to create an easy summer dessert. It is so simple to prepare but no one will ever admonish you for your lack of effort as Eton Mess is always everyone's favourite.
Is Eton Mess gluten-free?
Of course! That is why our gluten-free buddies are so thankful for it. Come summer the proliferation of Eton Mess on dessert menus means we are not just relegated to the ice cream selection when indulging in a Sunday pub lunch.
Eton Mess dessert with a twist
This dessert is traditionally made with strawberries but really almost any fruit can be thrown into the mix. In this Berry Eton Mess we use three of the best red summer fruits:
Strawberries
Raspberries
Cherries
These red summer fruits are macerated for a couple of hours in lime juice and honey to really bring out their amazing flavours.
Mascarpone double cream
The other twist to this gluten-free Eton Mess recipe is to add mascarpone when you are whipping the double cream into soft billowing clouds.
The mascarpone adds more depth of flavour to the cream, a little richer and more luxurious.
A dash of vanilla extract and smattering of icing sugar is also included which means you will really have to restrain yourself from eating this mascarpone cream all the way up before adding to your Eton Mess.
How to make Red Berry Eton Mess
For full detailed recipe instructions go to the recipe card at the end of this post. 
Red Berries. Whisk honey and lime juice in a large mixing bowl. Toss with the red berries and leave to macerate.
Meringues. Whisk egg whites until almost firm, add caster sugar and whisk until stiff. Pipe the meringue mixture onto baking tray and bake.
Mascarpone Cream. Whisk double cream until thickened. Add the mascarpone, icing sugar and vanilla extract and whisk until smooth.
Serve. Place meringues on a plate and crush gently with the back of a spoon.Spoon over some mascarpone cream and the fruit.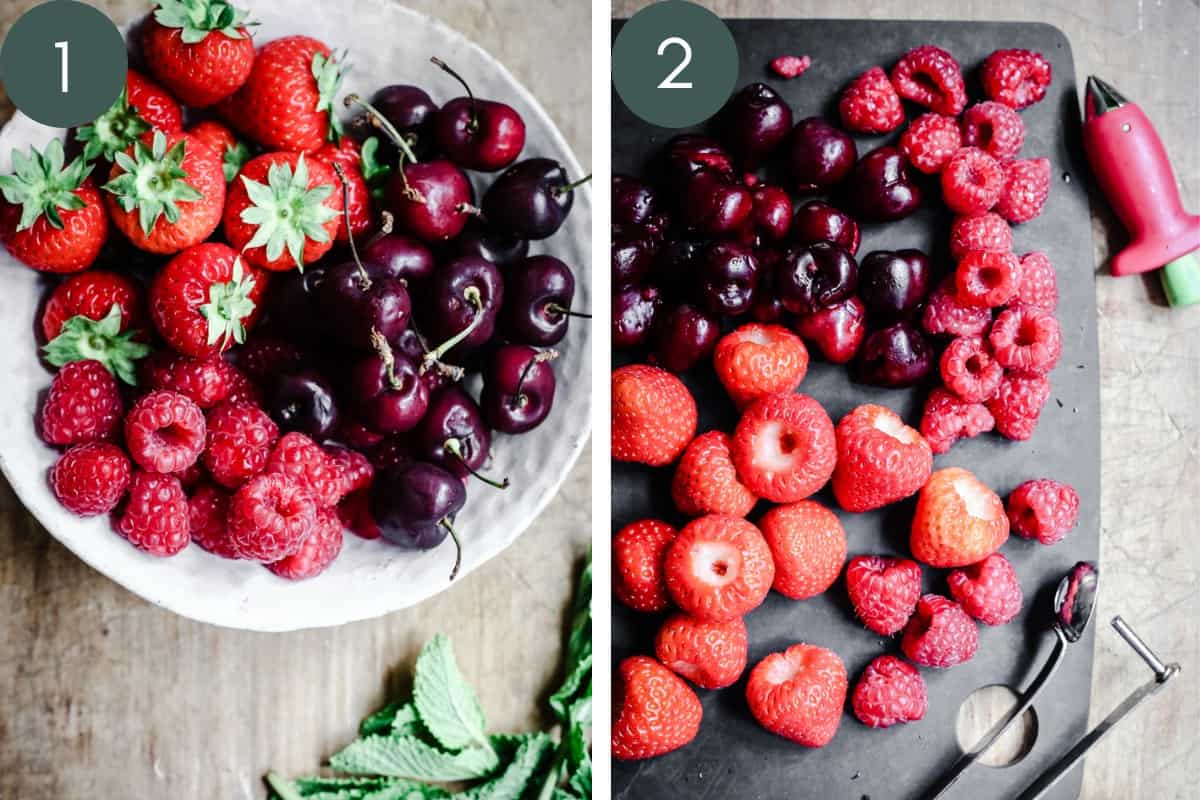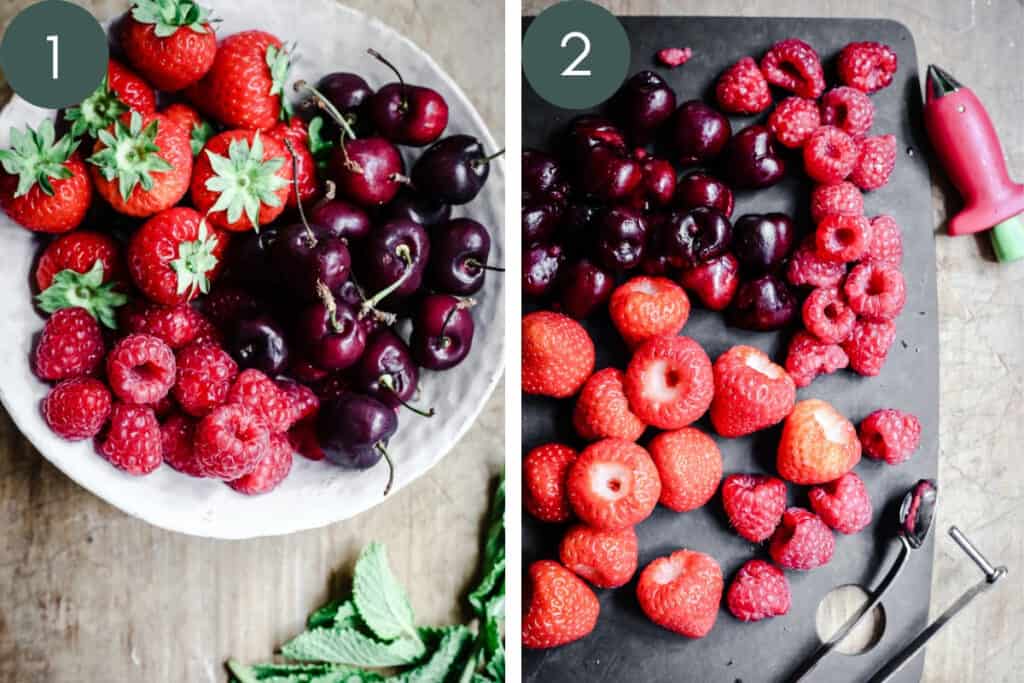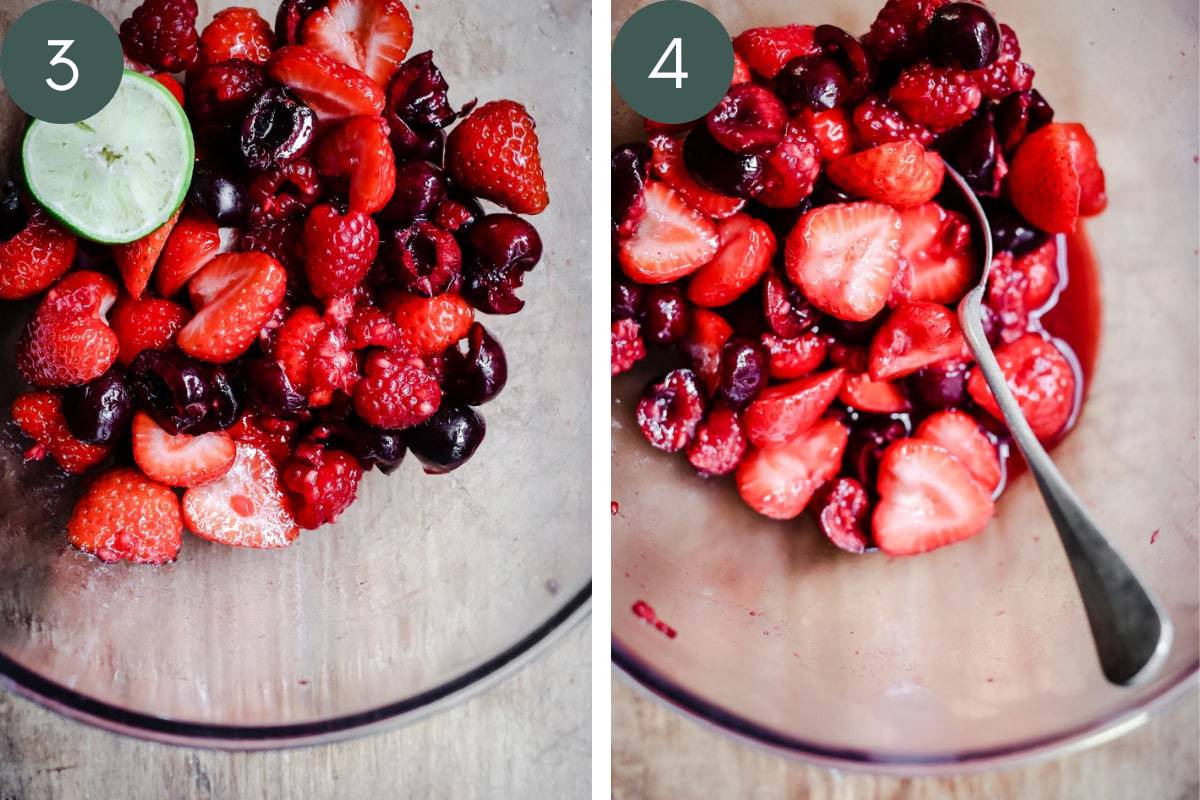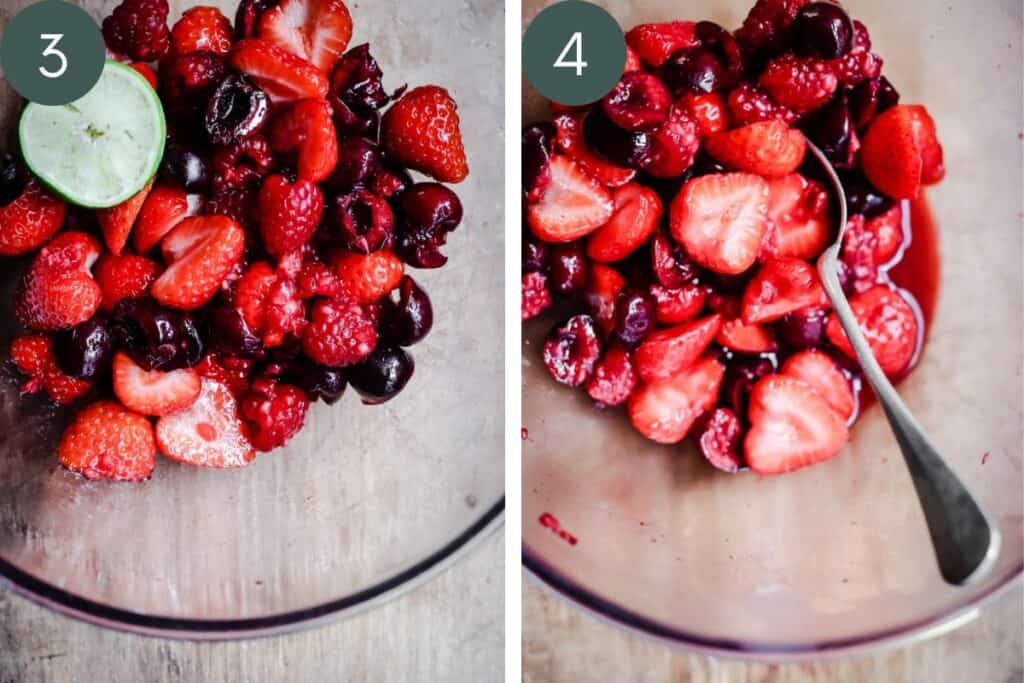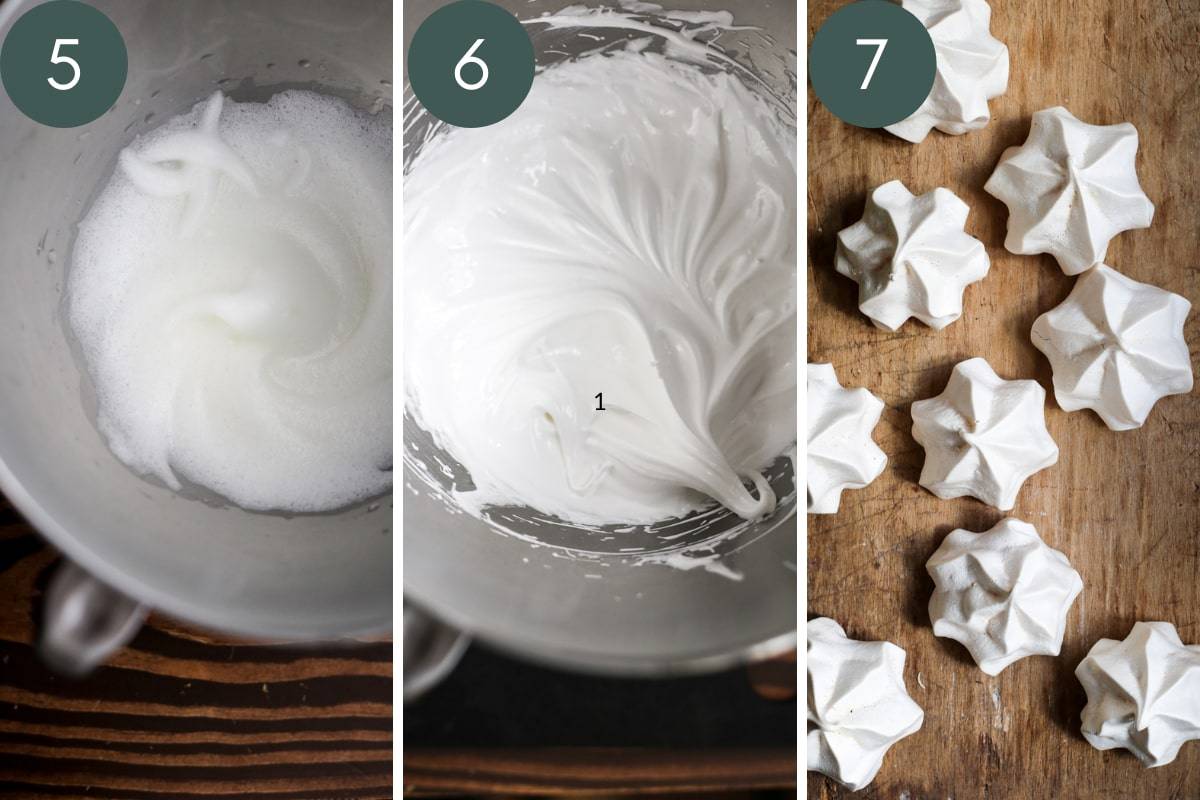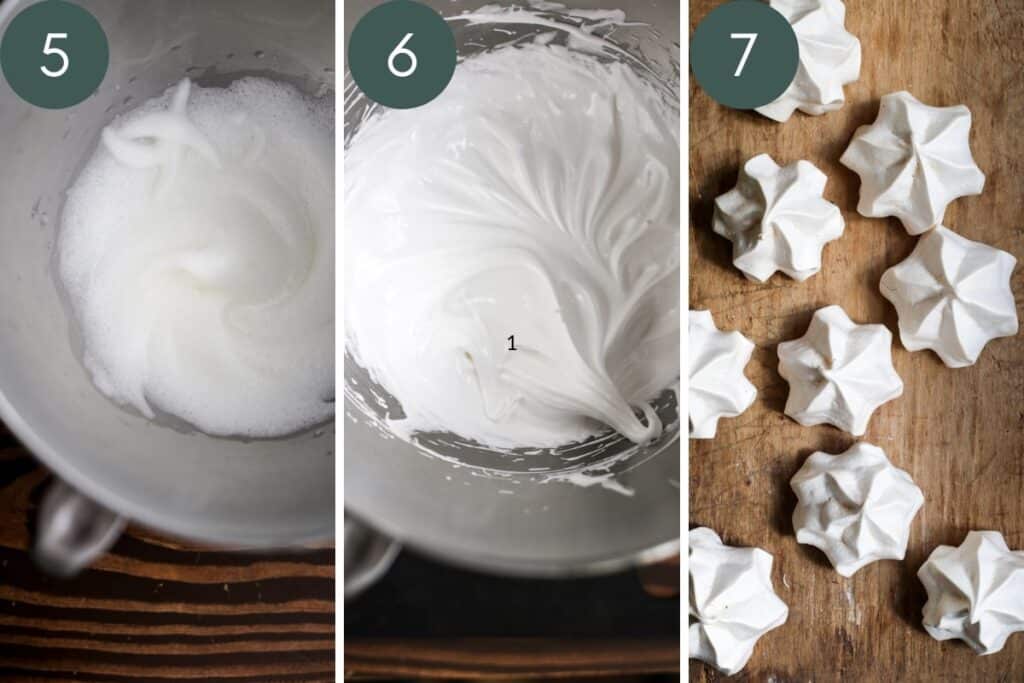 Alternative versions
You can use any soft summer fruit in an Eton Mess and then get really creative with how you prepare the fruits. Why not try…
Balsamic Strawberries – use all strawberries then instead of macerating the fruits in the honey and lime juice, switch the lime for 1 tablespoon balsamic vinegar.
Boozy Eton Mess – or swap the lime juice for your favourite tipple. I especially recommend amaretto, a dry sherry like Fino or even limoncello.
Ginger Eton Mess – use finely chopped stem ginger along with your ruby berries. You can even use the ginger syrup instead of the honey when macerating.
Ice Cream Eton Mess – I have to include this version as there was a pub we used to have our Sunday lunch in which would always include strawberry ice cream in their Eton Mess as well. It's not traditional but by gum does this twist take it up a notch.
Top tools tricks
Now, I am not one for a lot of unnecessary kitchen gadgets. I have limited space in my kitchen and so the last thing I want to do is clog it up. That said there are a couple of little toys that I cannot survive summer food prep without:
These gadgets are one trick ponies but if you like a lot of strawberries and cherries when the season comes around then they are invaluable. They both work very well, don't cost much and don't take up much space.
Can it be made in advance?
Absolutely! That is why this dessert is so genius. The meringues can be made the day before. You can also prepare the fruit and leave it to macerate the day before. Even the mascarpone cream can be whipped up in advance. Keep all of the components separate in the fridge and then assemble just before serving.
How long does it keep?
If all the components are kept separate then you could make a couple of days in advance. If they are mixed together though the meringues will begin to dissolve after a few hours so I advise to assemble at the last minute.
How to make even easier
You don't have to make your meringues from scratch. If you are pressed for time or just don't have the inclination then no-one will have a clue that you didn't whip those egg whites.
Having said that making your meringue for Berry and Cherry Eton Mess could not be easier if you did want to make the (minimal) effort. Since the meringues are going to be crushed up in the final dish then you don't have to worry if your meringues are not insta-perfect.
How to make with frozen fruit
Just add the frozen fruit directly into the macerating liquid, give it a stir and place in the fridge the same as before. Do you know what, if the fruit is still a little freezy when you serve it then all the better. This frozen fruit version won't hold the body of the fruit as well as the fresh version but it will still be delicious.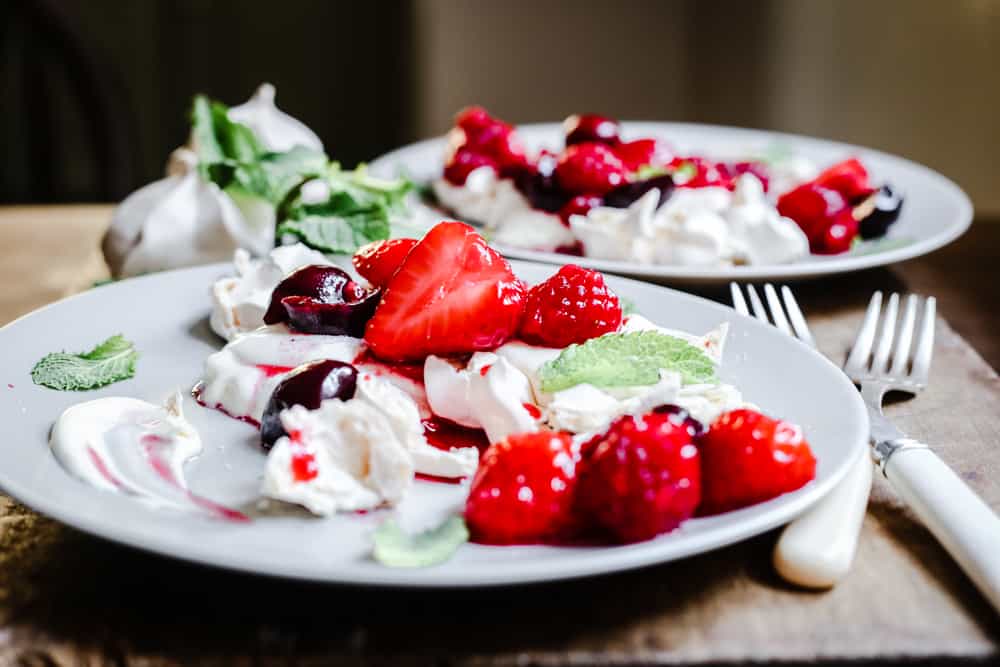 More gluten-free summer desserts
Blackberry Lemon Pudding
Strawberry Pink Peppercorn Cheesecake
No-Bake Frozen Chocolate Cherry Pie
Strawberry Gooseberry Crumble
Mango Lime Pudding
Coconut Cherry Clafoutis
If you make this Red Berry Eton Mess then please leave a comment below and/or give the recipe a rating. If you then go on to use this recipe as a launch pad for your own baking creation then I'd also love it if you'd share it and tag me on Instagram. It is so lovely for me to see your versions and variations of my recipes.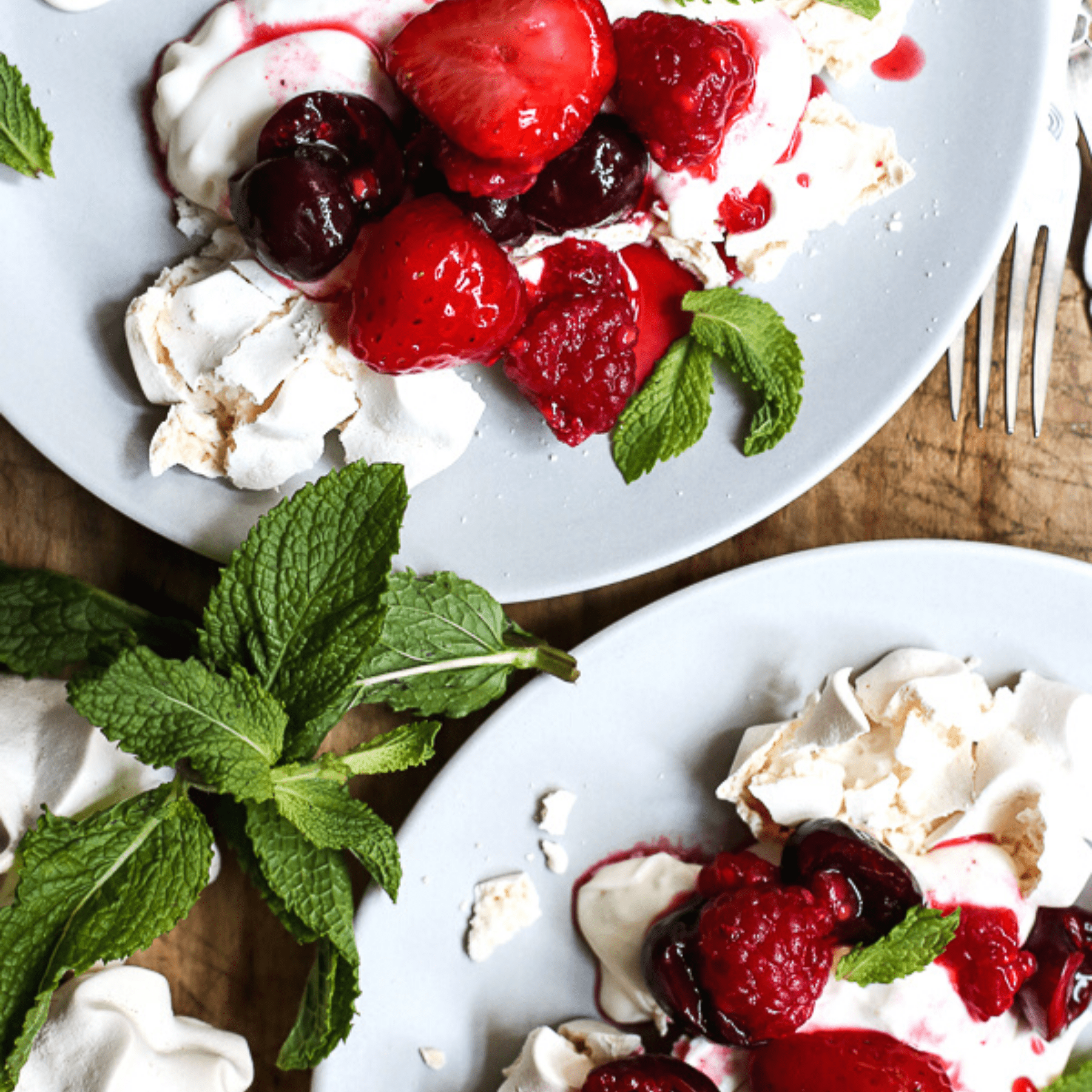 Red Berry Eton Mess with Mascarpone
Red Berry Eton Mess is a quintessential British dessert. Here we crush crisp yet chewy homemade meringue into fresh summer berries and cherries muddled with a thick mascarpone cream
Ingredients
Fruit
1

tablespoon

honey

Juice of ½ lime

200

g

strawberries

-

hulled and halved

200

g

cherries

-

de-stoned and halved

125

g

raspberries
Meringues
2

egg whites

-

medium size

100

g

caster sugar
Mascarpone Cream
200

g

double cream

125

g

mascarpone

20

g

icing sugar

½

teaspoon

vanilla extract

Fresh mint leaves to decorate
Instructions
Fruit
Whisk together the honey and lime juice in a large mixing bowl until the honey has dissolved in the lime juice.

Tip the prepared fruit into the bowl and toss together so they are all coated in the juice.

Place the bowl in the fridge and leave to marinate for a couple of hours.
Meringues
Pour two egg whites into an extremely clean mixing bowl and whisk until almost firm.

Keep whisking and gradually pour in 100g caster sugar. The egg whites will turn beautifully glossy and begin to firm up.

Whisk for about 5-8 minutes until the egg whites form stiff peaks when you drag the whisk through.

Scoop the meringue into a piping bag fit with a 1M piping tip and pipe out 12 meringue kisses or stars onto a baking tray lined with greaseproof paper.

Bake in an oven pre-heated to 140°C/120°C fan/gas mark 1 for 45 minutes.

Turn off the oven and leave the meringues in there for a further hour.
Mascarpone Cream
Pour the double cream into a large mixing bowl and whisk by hand until the cream has slightly thickened.

Add the mascarpone, icing sugar and vanilla extract and whisk until smooth. The cream should be thick but still loose enough that it can drop easily from a dessert spoon.
Assembly
Serve two meringue kisses per person. Place on a plate and crush gently with the back of a spoon.

Spoon over some mascarpone cream, then add the fruit.

Drizzle over the macerating juice from the fruits and scatter with fresh mint leaves if you like.
Notes
Make Ahead - All the components of this Red Berry Eton Mess can be made up to two days before. Keep the fruit and the mascarpone cream separately in the fridge. The meringues should be kept in an airtight tin. Assemble the Eton Messes directly before serving. Mascarpone Cream - I recommend hand whisking the double cream. It turns from light and billowy to stiff and heavy very quickly so you want utter control when you are whisking. Always under whisk if you are unsure.
Nutrition
Calories:
346
kcal
Carbohydrates:
35
g
Protein:
4
g
Fat:
22
g
Saturated Fat:
14
g
Cholesterol:
67
mg
Sodium:
42
mg
Potassium:
198
mg
Fiber:
3
g
Sugar:
30
g
Vitamin A:
805
IU
Vitamin C:
27.6
mg
Calcium:
66
mg
Iron:
0.4
mg
Have you tried this recipe?
Head to the comment section and let me know what you think!