This post contains affiliate links. Please read my disclosures.
Homemade Almond Milk is a deliciously creamy alternative to dairy milk. Contrary to popular belief it is quick and easy to make, but do build in that day's worth of soaking time.
I am not reinventing the wheel with this recipe. In fact I too have posted all about Homemade Almond Milk before, about five years ago, and I was late to the party then. However, I find it necessary to publish this recipe a second time as my first post of 2019 since I rediscovered it when completing my Whole30 back in October and it has become such an important part of my kitchen that I want to remind you about it. I don't drink dairy milk in my tea and I hadn't realised how accustomed I had become to the piss poor almond milk you can buy in the supermarket; watery, bland, expensive and full of rubbish ingredients. It has become quite clear to me recently that I am quite intolerant to all the gums added to various supermarket products and I wanted an almond milk that eschewed all those extra nasties. Now, you will not be saving any money here as almonds are expensive, but the joy you will be getting out of this Homemade Almond Milk is a million worlds away to the cartoned stuff you have been putting up with for far too long. It is completely and utterly delicious. Although I talk about using it in my tea a lot here I also use it in my baking and cooking to fantastic effect when I want to mimic single cream.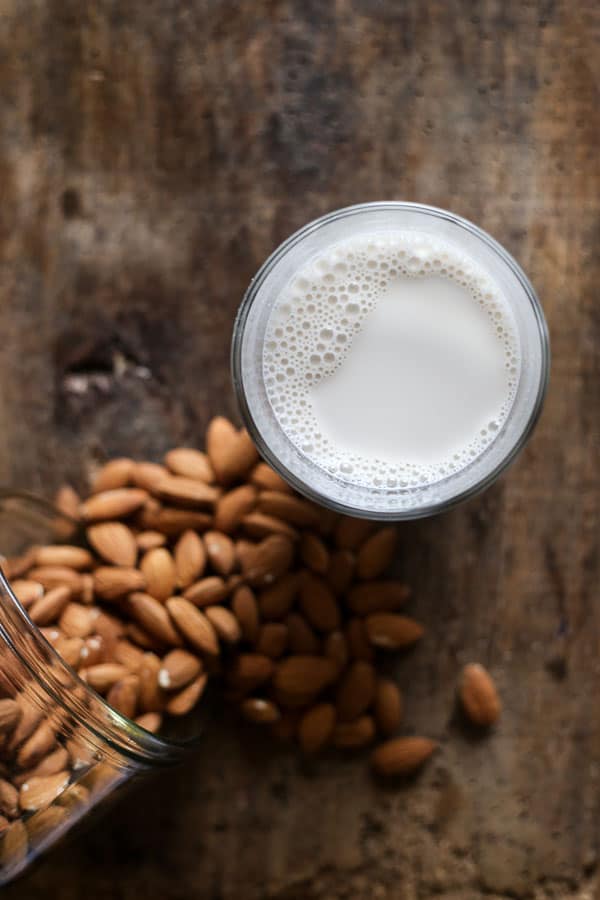 When I was in my mid-twenties I was unwell a lot, I was missing a lot of time of work and since I had a very busy job as a TV Producer I was really feeling the strain. The days I did go into work I usually felt awful, constantly sick and exhausted with pounding headaches. The doctors tested me for everything but in their eyes I was fit and well. So under the advice of my personal trainer I went to a local kinesiologist to seek a more holistic approach, which was a fun if slightly batty experience. Kinesiology is the study of human movement and a series of simple tests on muscles is believed to determine any imbalances in the body. Since by this time I was fed up of going to the doctors for them merely to shrug and give me further blood tests the holistic approach seemed a welcome relief.
The kinesiologist put various food samples in my hands and tested my muscle response to see if any particular food group was causing an imbalance in my body and by eliminating the incriminating substances from my diet she hoped to determine the cause of my lack of energy and why I was frequently plagued by nausea and headaches. Now the results were not a short list; it turned out I was intolerant to mushrooms (yay, I hate them anyway), beer (ditto), soy (meh), marmite (hmm, I always quite liked marmite), wheat (well, we've talked about this a lot) and dairy (noooooo). At the time I was obsessed with crème fraiche, putting it in everything, and I did so love my cups of tea; I couldn't bear having to give these up.
However, if I thought about it, the dairy thing kind of made sense. As a child I was never able to eat cereal as the milk made my ears pop, like I had lost my centre of gravity, and since taking up the tea habit in my late teens I was never able to drink more than a couple of mugs before getting my patented 'tea tummy'.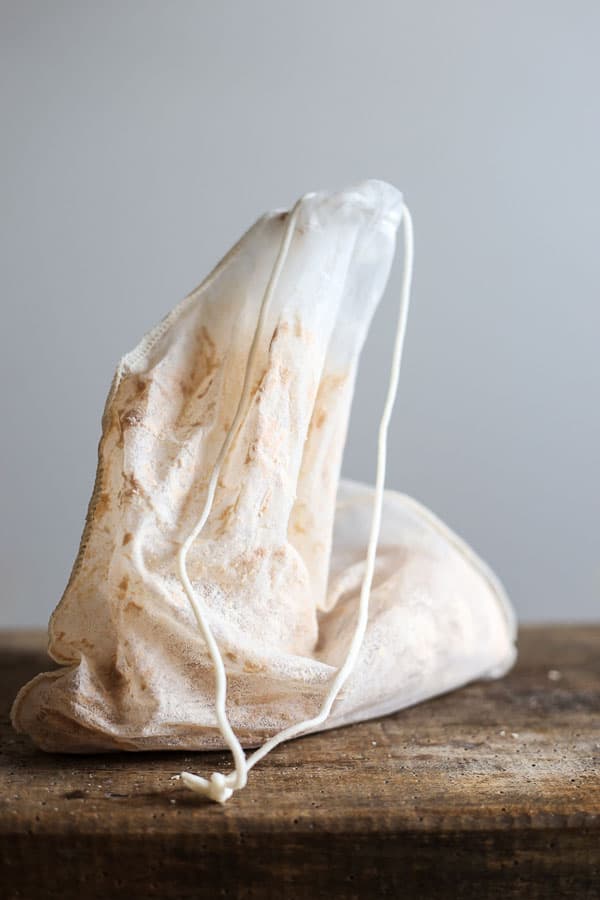 The inability to tolerate lactose is more prevalent in human beings than we realise. Most mammals cease to produce lactase after being weaned which means they become intolerant to lactose and although many human beings have developed lactase persistence into adulthood, meaning that they can digest lactose normally, Wikipedia says (so it must be bible) that in 75% of adults lactase activity is decreasing, leading to the intolerance of lactose.
Although I have been able to cut the rest of my intolerances out of my diet very successfully the dairy thing has plagued me off and on for years. However, I have found a happy medium in that in the everyday I avoid as much dairy as I can but in my baking and on special occasions I do allow myself to jump onto the dairy wagon again. This is why you see both dairy and non-dairy recipes on my website.
The one thing I have never really minded about avoiding dairy though is the substitution of almond milk for dairy in my tea. I prefer it. It has a sharper flavour and seems to strengthen the taste of the tea rather than soften it like dairy. Now, the supermarket stuff is fine but Homemade Almond Milk is the real deal; richer, silkier, fresher, more nutty and makes tea (and coffee for you coffee drinkers) feel much more luxurious, exactly as if it had whole dairy milk in it.
Homemade Almond Milk is so straightforward to make and, although I'm lucky enough to have one, you do not need a Vitamix to make it (although it does make it so much easier) just a decent enough blender. You simply soak the almonds in water for 1-2 days, drain and then blend with fresh water. The milk is produced immediately but you will want to strain it through a nut bag to get rid of all the nitty gritty. Having made homemade nut milks without a nut milk bag for an awfully long time and then buying a one for under a tenner I have to say that the nut milk bag is pretty non-negotiable. It makes the process so much easier and less messy.
I was thrilled that the Whole30 made me embrace Homemade Almond Milk again and so far three months down the line I still can't get enough of it. It's worth noting at this point that Homemade Almond Milk lasts for 3 days in your refrigerator so I make it in smaller batches of 500ml at a time to avoid any wastage.
SHOP THE RECIPE
If you like this recipe then you may like these other dairy-free recipes:
Sweet Potato Chocolate Truffle Torte
Everything But The.. Bircher Museli
Banana Peanut Butter Streusel Muffins
If you make Homemade Almond Milk then please leave a comment below and/or give the recipe a rating. If you then go on to use this recipe as a launch pad for your own nut milk creation then I'd also love it if you'd share it and tag me on instagram. It is so lovely for me to see your creations and variations of my recipes.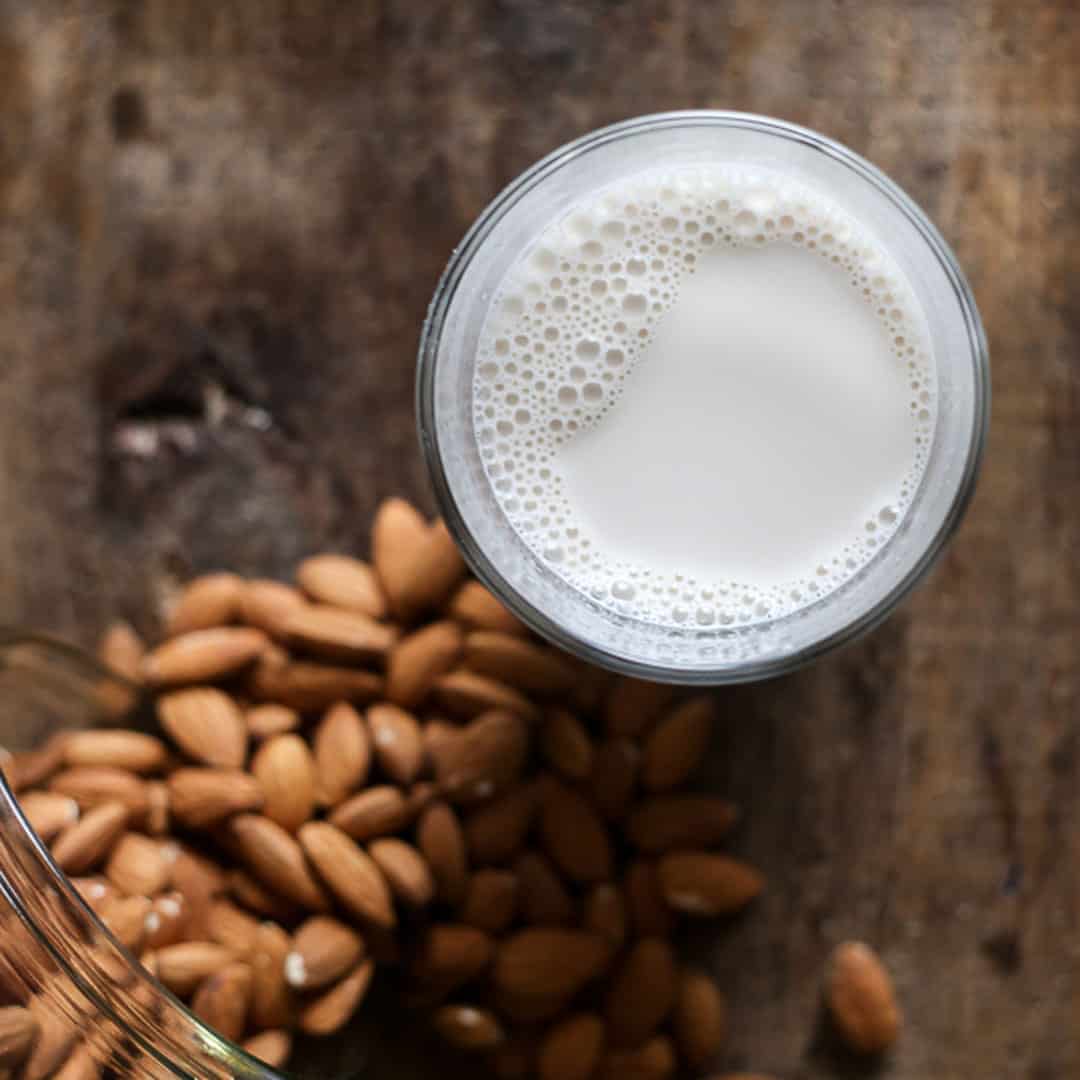 Homemade Almond Milk
Homemade Almond Milk is a deliciously creamy alternative to dairy milk. Contrary to popular belief it is quick and easy to make, but do build in that day's worth of soaking time.
Ingredients
150

g

whole unblanched almonds

500

ml

of water

-

plus extra for soaking
Instructions
Place your almonds in a medium bowl then pour over enough water so it covers the almonds by an inch.

Cover the bowl and leave for 1-2 days for the almonds to soften.

Drain and rinse the almonds then place in a blender with 500ml of fresh water. Blend for a minute or two (depending on the strength of your blender) until it's as smooth as you can get it.

Place your nut bag in a large bowl, opening it up as wide as possible.

Pour the milk into the nut bag then gather up the ties and close

Lift up the nut bag and watch all the clean almond milk drip into your bowl. Squeeze the nut bag to extract as much milk as you can.

That's it. Pour the milk into a sterilised jar and keep in the fridge. Don't discard the almond pulp but reserve for other recipes*.

The almond milk lasts for a 3-4 days.
Nutrition
Calories:
431
kcal
Carbohydrates:
16
g
Protein:
15
g
Fat:
37
g
Saturated Fat:
2
g
Sodium:
13
mg
Potassium:
528
mg
Fiber:
9
g
Sugar:
2
g
Calcium:
206
mg
Iron:
2.8
mg
Have you tried this recipe?
Head to the comment section and let me know what you think!