This post contains affiliate links. Please read my disclosures.
This Perfectly Sweet n'Salty Popcorn is the ideal accompaniment to movie nights on the sofa, the right balance of buttery finger-lickin' sweet and salty goodness.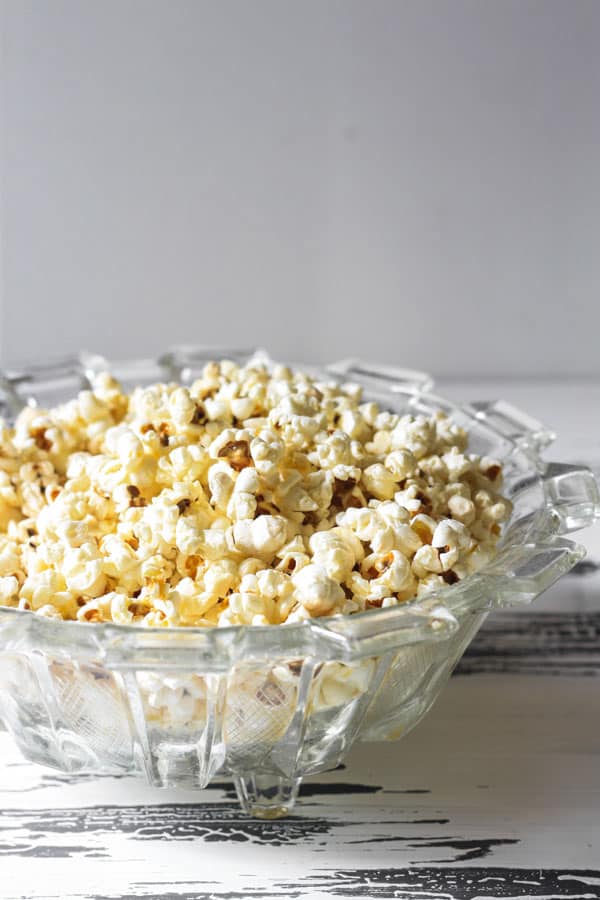 Something very exciting happened a couple of weeks ago, I'm only telling you about it now as we were on holiday last week so I'm sorry about the delayed news cycle but let me tell you, it was front page news in the Hartley household. Luke and I went to the cinema! Together! And there was no small person in sight. The last time I was this excited to go to the cinema was to see the Veronica Mars movie. Ahh, the 14th March 2014, a much simpler time.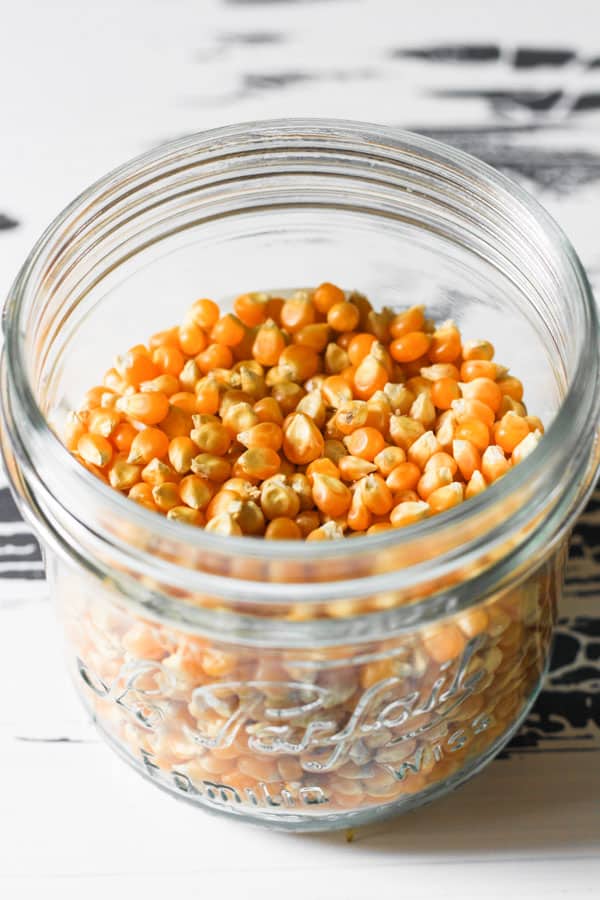 I have been craving the cinema for months and months, a chance to sit in a darkened room, watch a whole film from start to finish without any fear of being disturbed by the croak from the baby monitor. An opportunity to get lost in an epic story spanning generations, crossing continents with nuanced storytelling, creatively woven character arcs; a story of redemption and loves and lives won and lost.
So of course we went to see Bad Moms. Honestly my brain is so fried these days that to my mind this was honest to goodness Oscar worthy fare.
It was a pretty special evening, we even went out for fish and chips – in a restaurant. I know, right now I am blowing your mind. It was on a plate and everything. This is how fancy we are.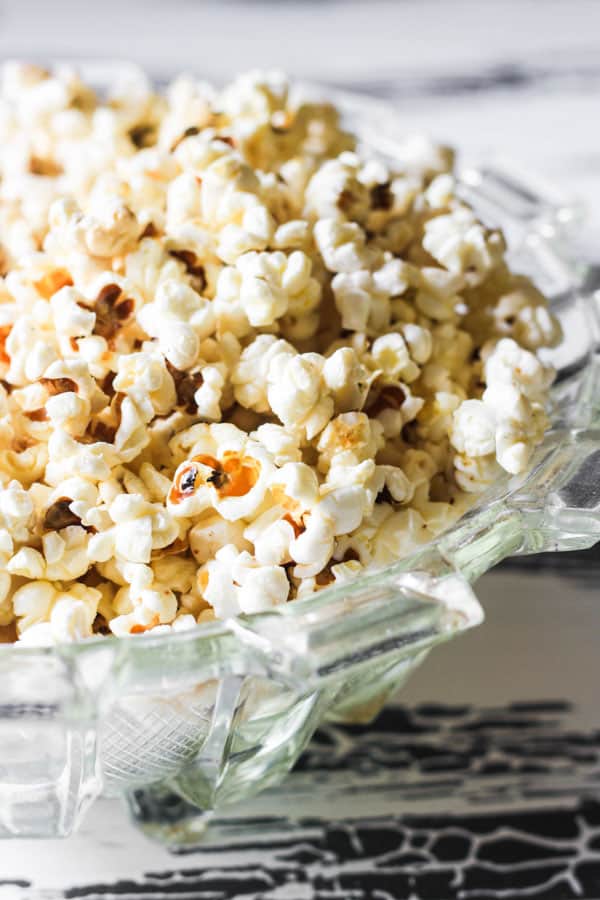 I don't know when or if I will ever get the chance to go to the cinema again, but a girl can dream and in the meantime we can watch films in this funny box at the corner of our room called a television. With the lights out, a complete ban on pausing the film to make tea, answer the phone or to go and see to a crying baby (unfortunately the last rule doesn't always take) then it's just like being at the Picturehouse. And it's all because of this cinema worthy Perfectly Sweet n'Salty Popcorn. Do they even still do the sweet and salted flavours separately anymore?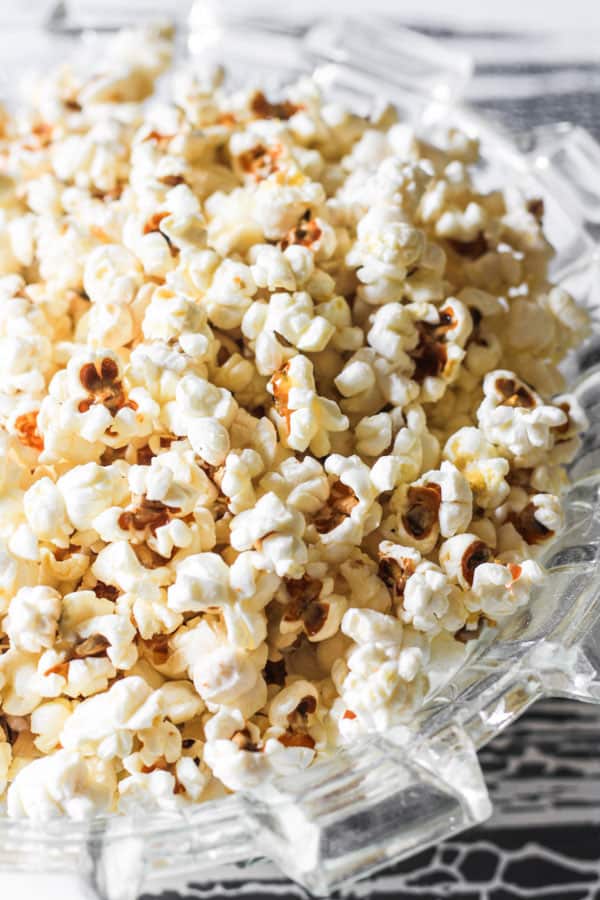 This popcorn has no fancy flavours but is a simple recreation of movie popcorn so you can pretend you're out on date night again instead of nestled on the sofa, a dog on one knee and your bowl of popcorn balanced on the other. Who am I kidding, if the dog is anything like Billy Buddy then his nose is in that bowl and you are not seeing hide nor hair of any popcorn.
Perfectly Sweet n'Salty Popcorn is five minutes in the making and so much healthier than the movie-going version. The butter is browned to a nutty caramel, sweetened with a touch of sugar and flavoured with sea salt. No fuss and zero faff but you do get all the scent of freshly popping corn permeating the house and also the childish glee of taking off the lid of the pan too early to watch the popcorn fly across the kitchen. I'm just too keen.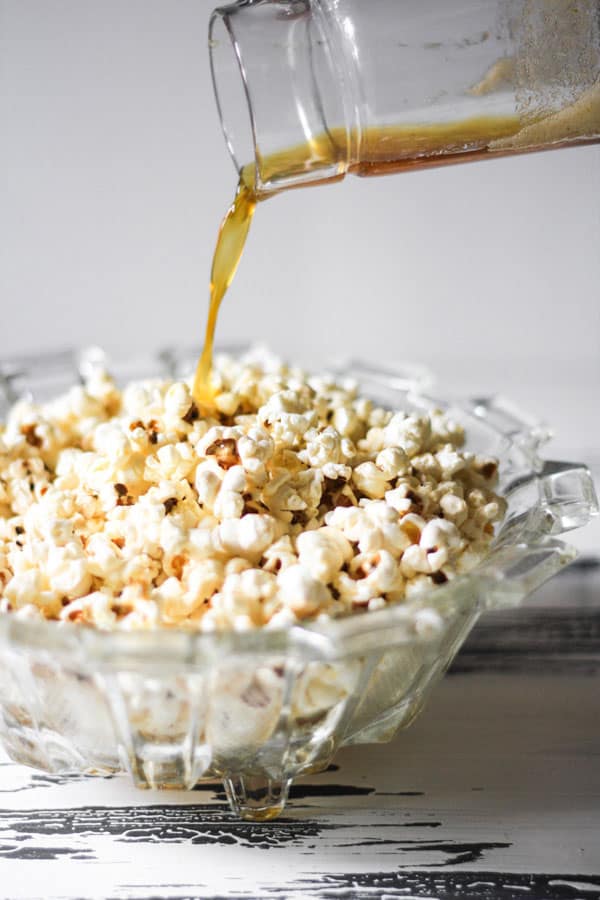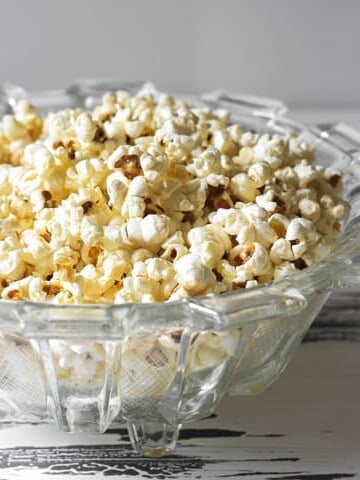 Perfectly Sweet n'Salty Popcorn
This Perfectly Sweet n'Salty Popcorn is the ideal accompaniment to movie nights on the sofa, the right balance of buttery finger-lickin' sweet and salty goodness.
Ingredients
1

tablespoon

olive oil

100

g

popcorn kernels

75

g

unsalted butter

1

tablespoon

icing sugar

1

teaspoon

sea salt
Instructions
Drizzle the olive oil into a large pan with a lid. Turn the heat on and pour in the popcorn kernels so they spread out easily at the bottom of the pan. Place the lid on and leave for the corn to pop, it will take a minute or so to get going.

Meanwhile melt the butter in a small saucepan with the icing sugar and salt over a medium heat. After the butter has melted it will start sizzling, leave it to sizzle and crackle and so it begins to turn brown. Once the sizzling has stopped and the butter is a nice nutty brown then remove from the heat.

By this time the popcorn should also have stopped popping. As soon as the corn can go 3 seconds without popping then remove from the heat immediately so it doesn't burn and pour into a bowl.

Pour the sweet n'salty butter over the popcorn and stir well so it's coated thoroughly.
Nutrition
Calories:
534
kcal
Carbohydrates:
41
g
Protein:
6
g
Fat:
40
g
Saturated Fat:
21
g
Cholesterol:
81
mg
Sodium:
1171
mg
Potassium:
137
mg
Fiber:
6
g
Sugar:
4
g
Vitamin A:
935
IU
Calcium:
9
mg
Iron:
1.5
mg
Have you tried this recipe?
Head to the comment section and let me know what you think!
SHOP THE RECIPE
Now, you can make the popcorn in any large saucepan with a lid but I would be remiss if I didn't let you know that I always make my popcorn in my Le Creuset Signature Cast Iron Round Casserole, 28 cm - Marseille Blue
. It's actually great as the popcorn doesn't stick to the bottom of the casserole or burn as easily as other pans I've tried and can fit a lot of popcorn in it which is a bonus. It is pricey though and I wouldn't recommend you buy if you are only going to make popcorn with it. We use it for everything from pot roasts, stews and stocks to making jams and chutneys. It's large enough that it is great for so many purposes from sweet to savoury. I have the signature marseille blue colour as when I bought it I wanted it to match the old Le Creuset saucepans handed down to me from my dad but you can get them in other beautiful colours. Different colours are different prices so you can definitely get a good deal if you choose a less popular colour.
The links above are affiliate links which means if you decide you want to click through to buy then Amazon gives me a small commission at no cost to you whatsoever. To learn more about how the data processing works when using these Amazon affiliate links then please visit my privacy policy page.
If you like this recipe you might also like...