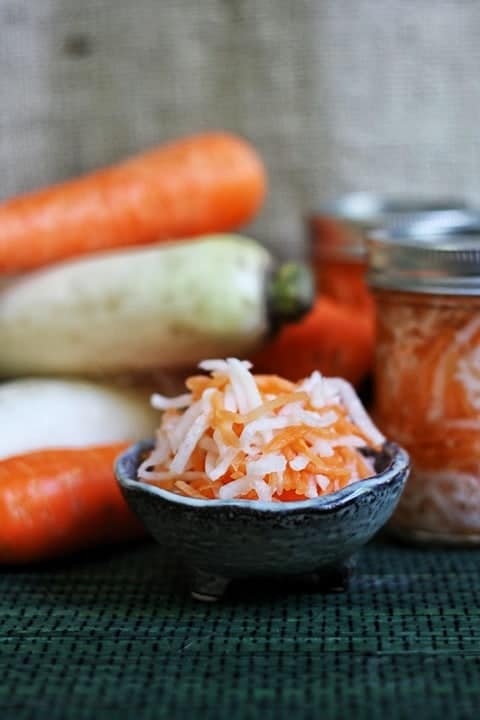 It is lovely to keep pickles in your fridge at this time of year.  They are so cooling fresh from the fridge and have the perfect sweet, sour and salty balance which makes you dive in for more.  I made these specifically to have with a Vietnamese noodle dish that I was obsessed with making a couple of weeks back.  However, I soon found that they were a great addition to my kitchen and I have been happily dumping them on every salad going, bringing them out at barbecues and snacking on them with cold cuts.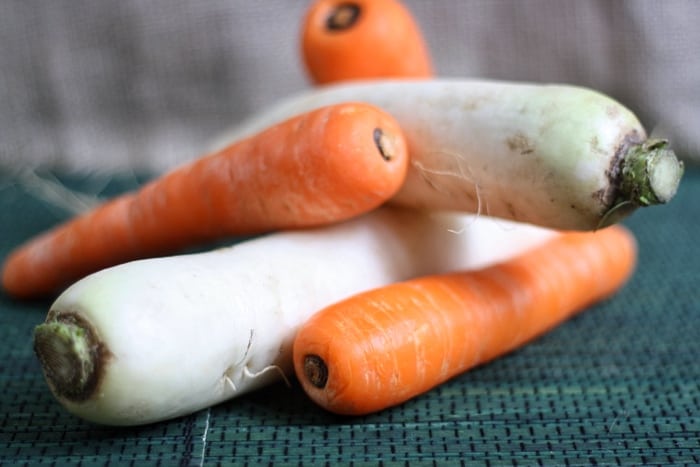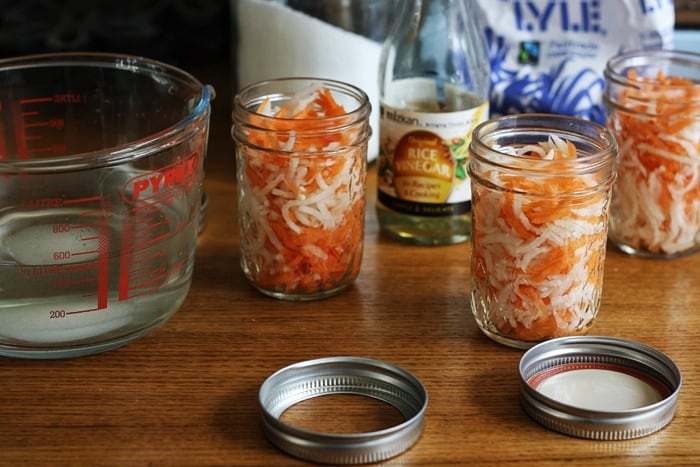 You will probably recognise these pickles from their presence in a banh mi, the quintessential Vietnamese sandwich, heaped on top of barbecued pork and crammed into a light and crunchy baguette.  It goes without saying then, that these pickles go particularly well with a bit of pulled barbecue pork as a lighter alternative to slaw.
In Vietnam, each family has their own treasured pickles recipes, some are more sweet than sour, some more sour than sweet.  Here, I aimed to strike a balance.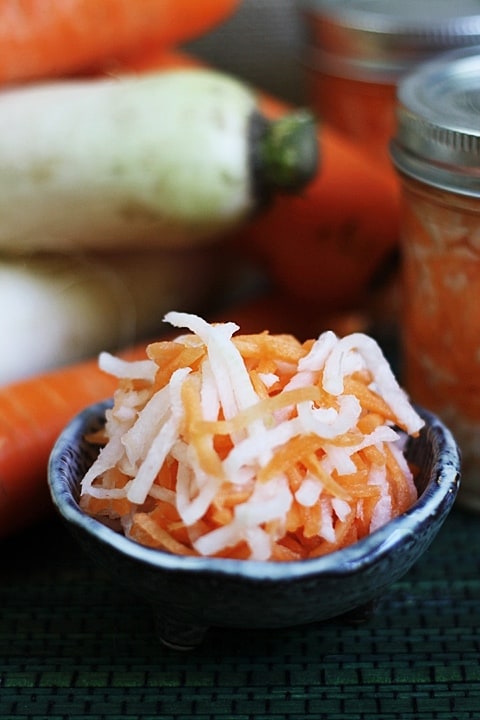 Mooli is a type of radish and can also be known as daikon, it has an intense peppery taste which contrasts well with the sweet carrot.  It is stocked in most large supermarkets these days but if you can't get hold of it then you can use all carrot, or switch it out with some courgette or fennel.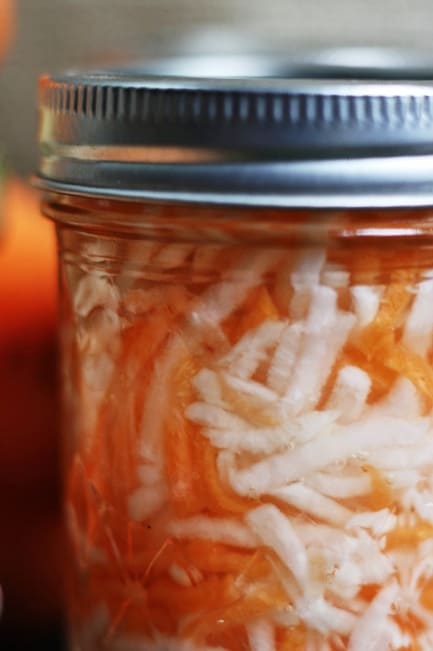 Vietnamese Pickled Mooli and Carrot
Adapted from white on rice.com
Makes 3x 250ml jars
2 large carrots
1 large mooli
2 tbsp granulated sugar
1 tbsp salt
3 tbsp rice vinegar
500ml water
Peel the carrots and mooli then top and tail. Julienne the vegetables and set aside.
Stir the sugar and salt into the vinegar until dissolved then pour in the water. Whisk briefly until completely incorporated.
Pack the vegetables tightly into sterilised jars then pour the liquid on top so it covers the vegetables. Screw the lid on tightly.
Leave to rest for 1 day before eating but the flavour will continue to improve over time. Eat within 1 month.