This post contains affiliate links. Please read my disclosures.
This might be one of my favourite posts of the year to write. I love finding out the most popular recipes published on From The Larder. These are Your Top 10 Recipes of 2019 and Readers, you have excellent taste.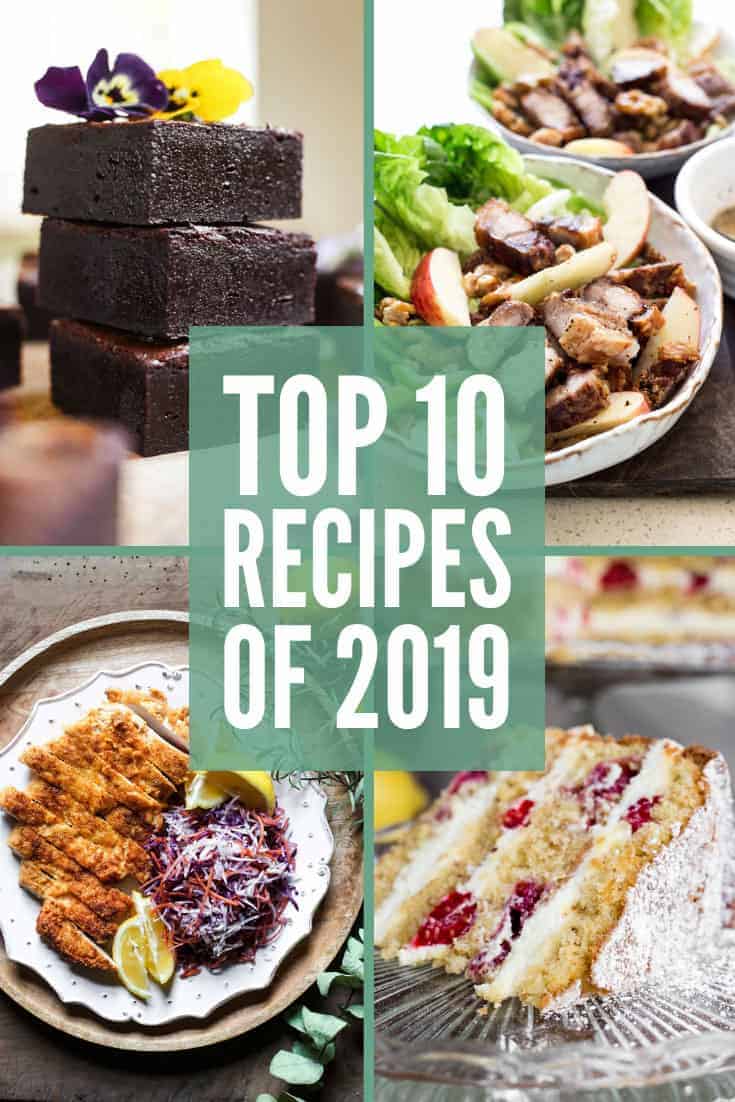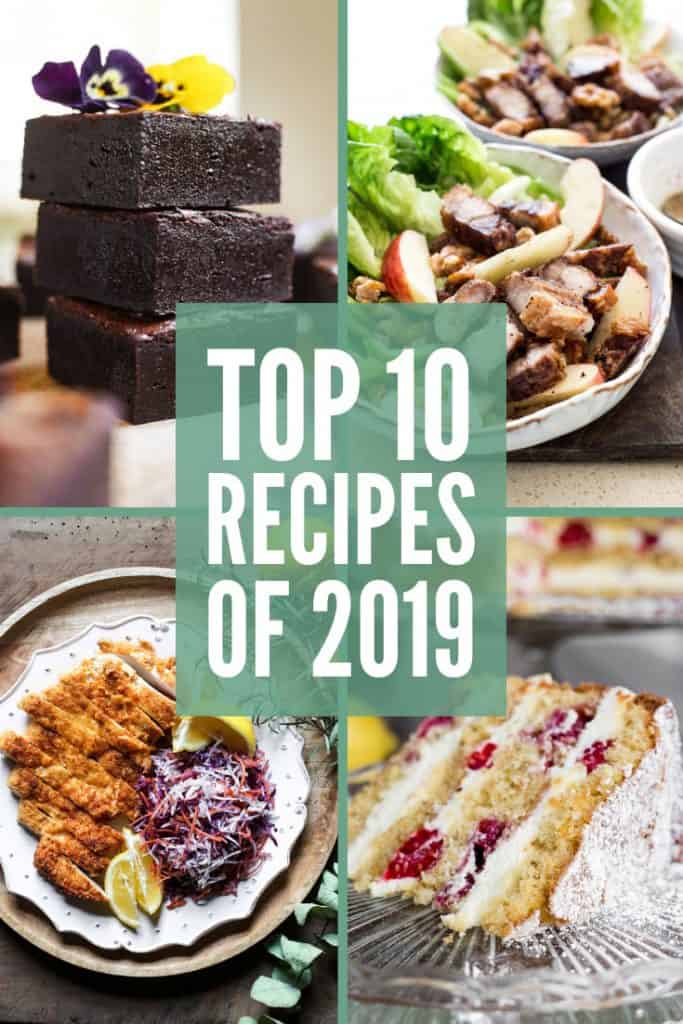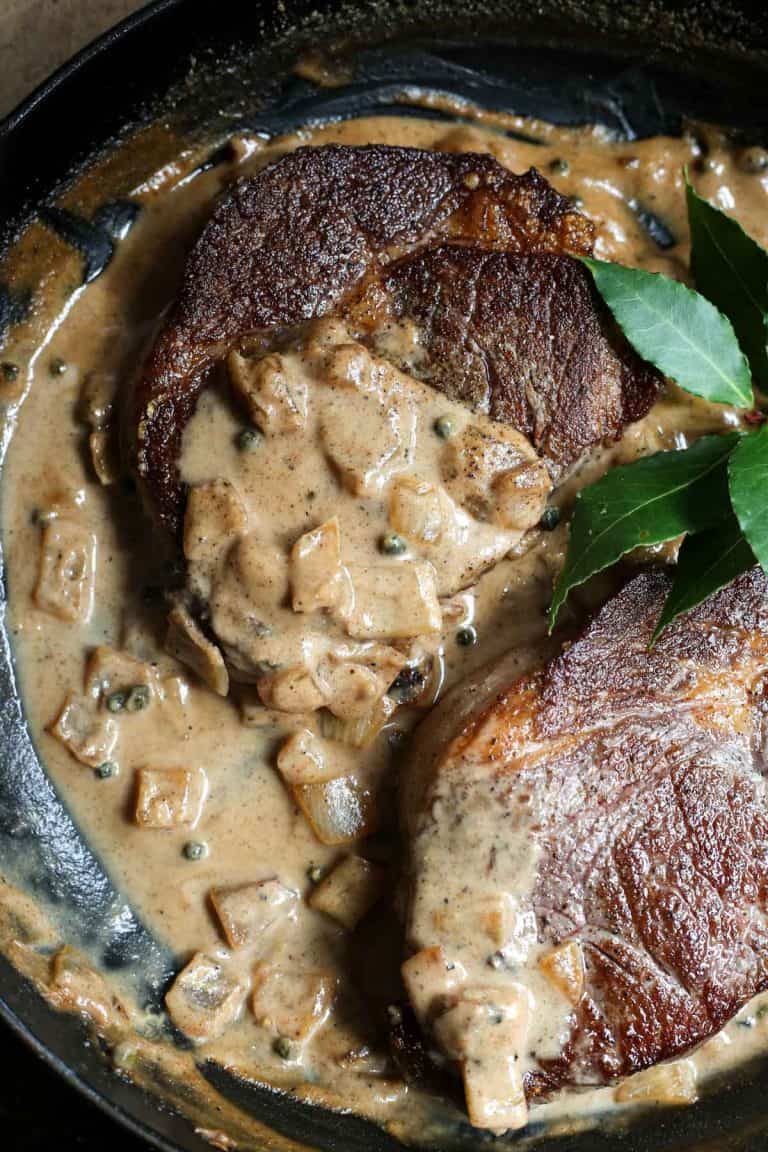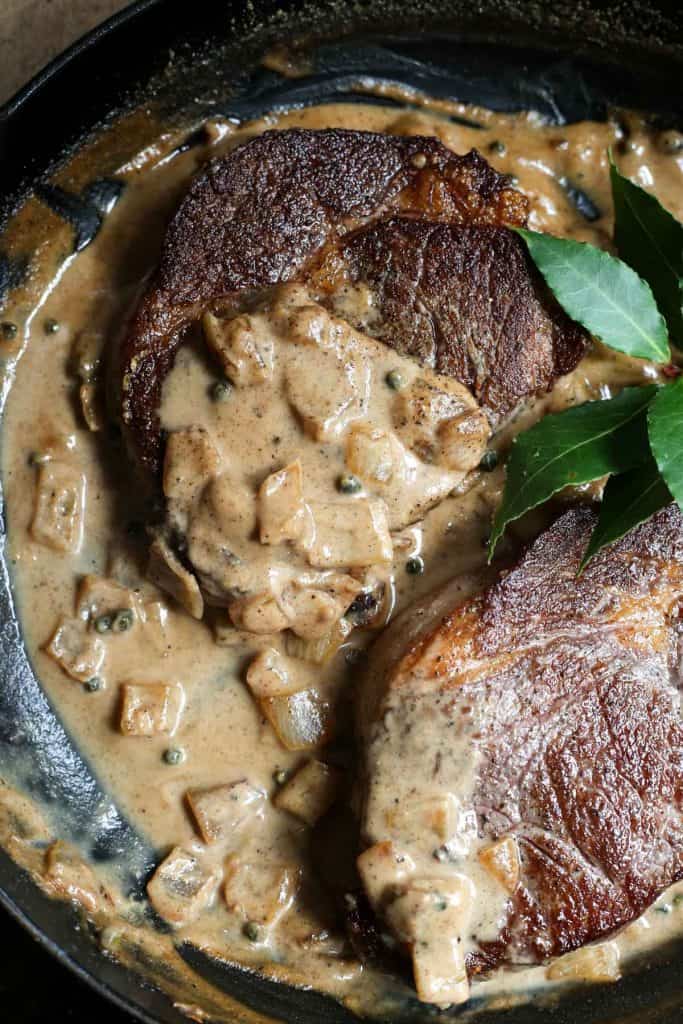 This recipe has been a slow burn throughout the year. When I first published it I was worried as I hadn't been doing a lot of savoury dishes and this one is quite niche. Made with almond butter and almond milk for the most creamy flavourful sauce. It's a recipe Luke and I have almost every Friday and it's so amazing that I just needed to share. Boy am I glad I did. Turns out this was your favourite recipe this year.
Everyone needs a good old fashioned digestive biscuit recipe up their sleeve. Delicious in their own right but so useful crushed up to make cheesecake bases, or in rocky roads. You can even treat yourselves and brush a little bit of melted chocolate on them if you can't resist a chocolate digestive.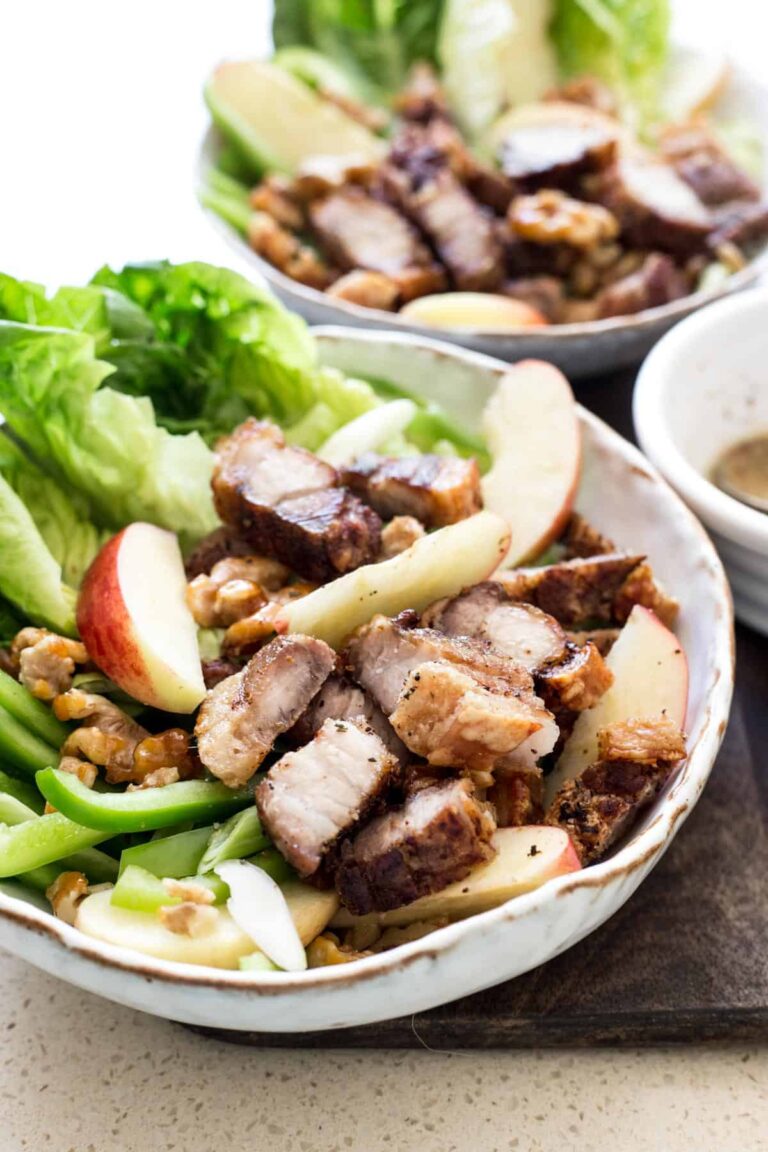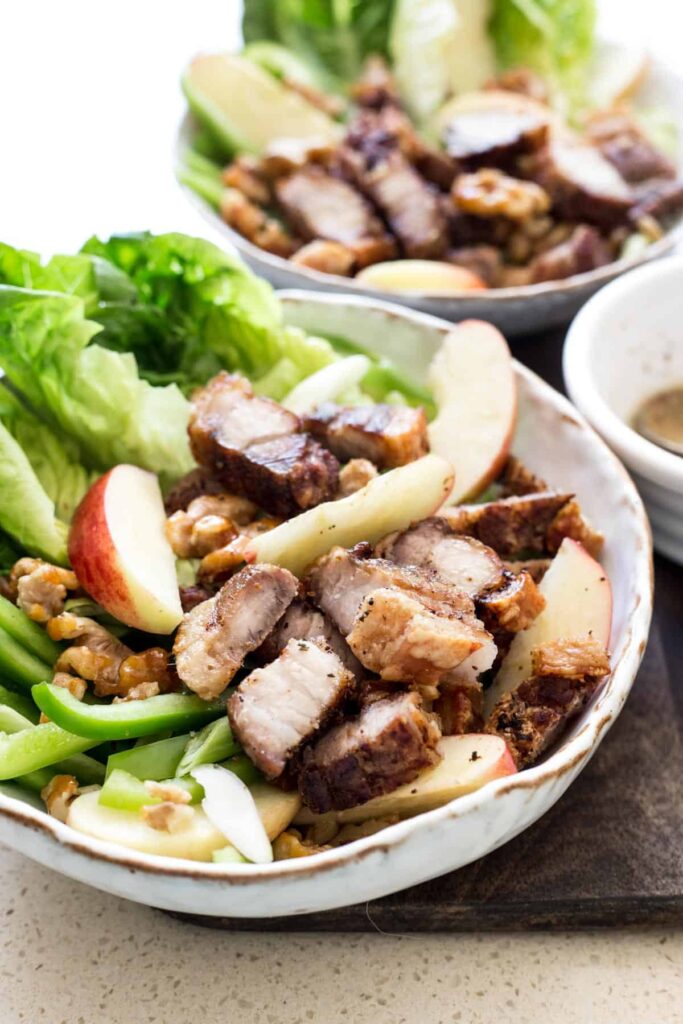 This recipe has been a stalwart on the blog for years but this year I refreshed the images and tweaked the recipe slightly to roast the pork belly more quickly so you can enjoy any night of the week. A real treat of a salad.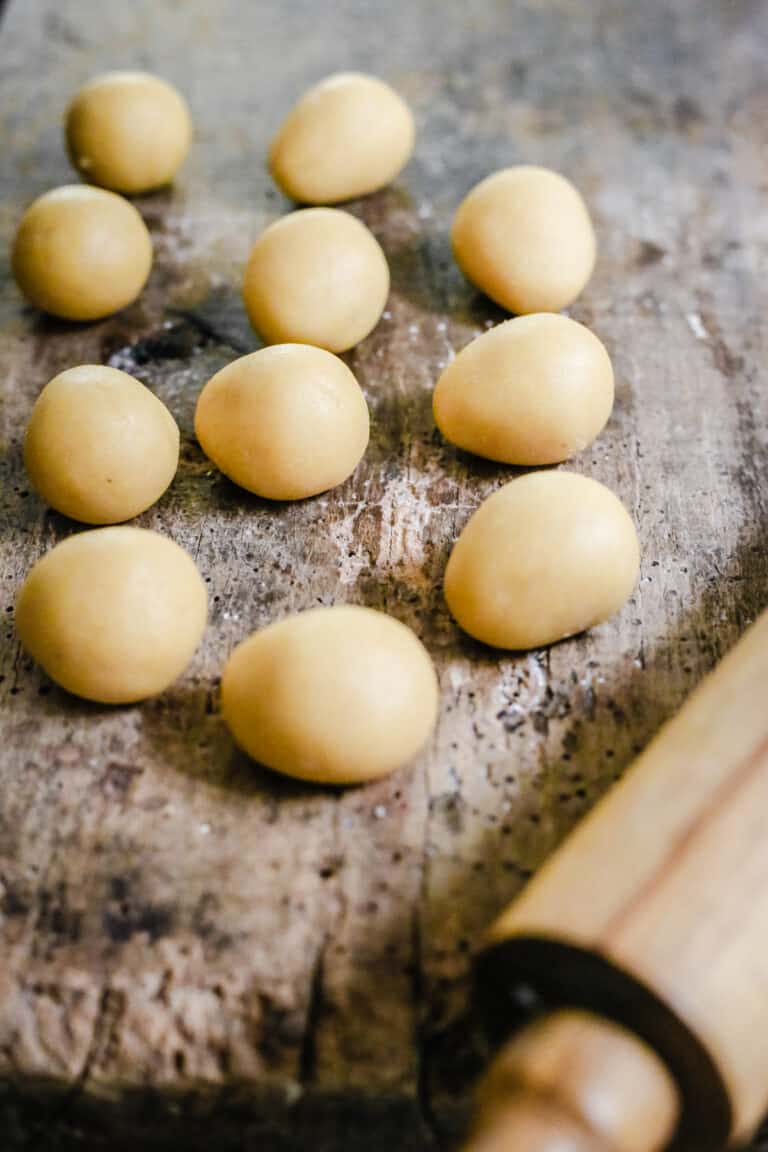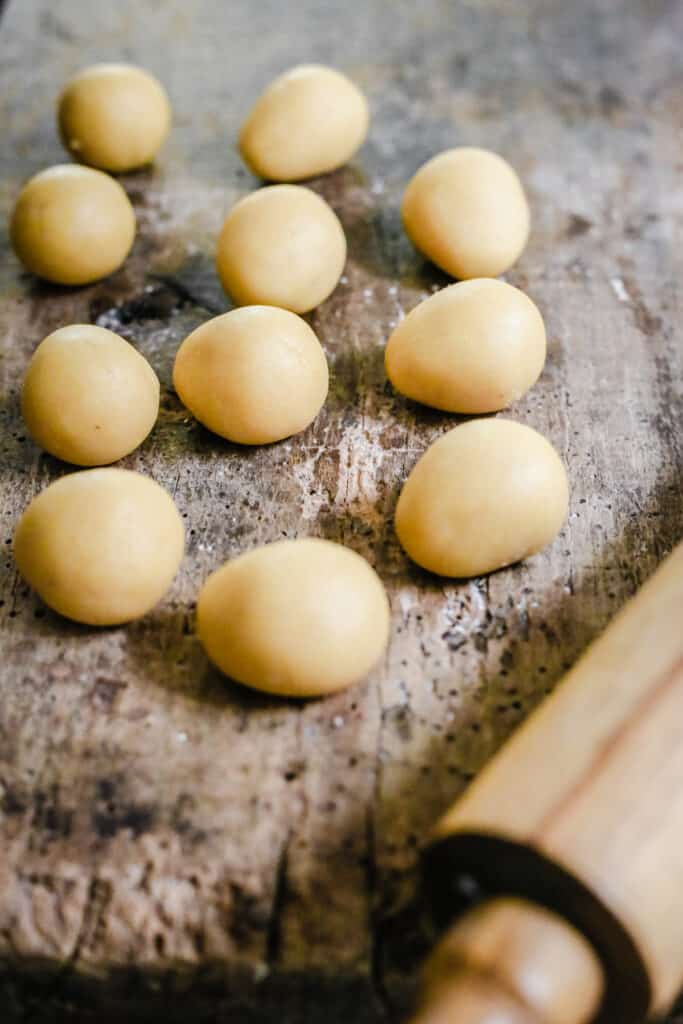 I did not like marzipan as a child and would pick it off wedding cakes. Turns out I just don't like shop bought marzipan. Have you ever made your own? You can taste real actual almonds. It's easy and foolproof. This recipe is invaluable for cake coverings, Simnel Cake, winter stollen, these Welsh Cakes, sweets and any general baking.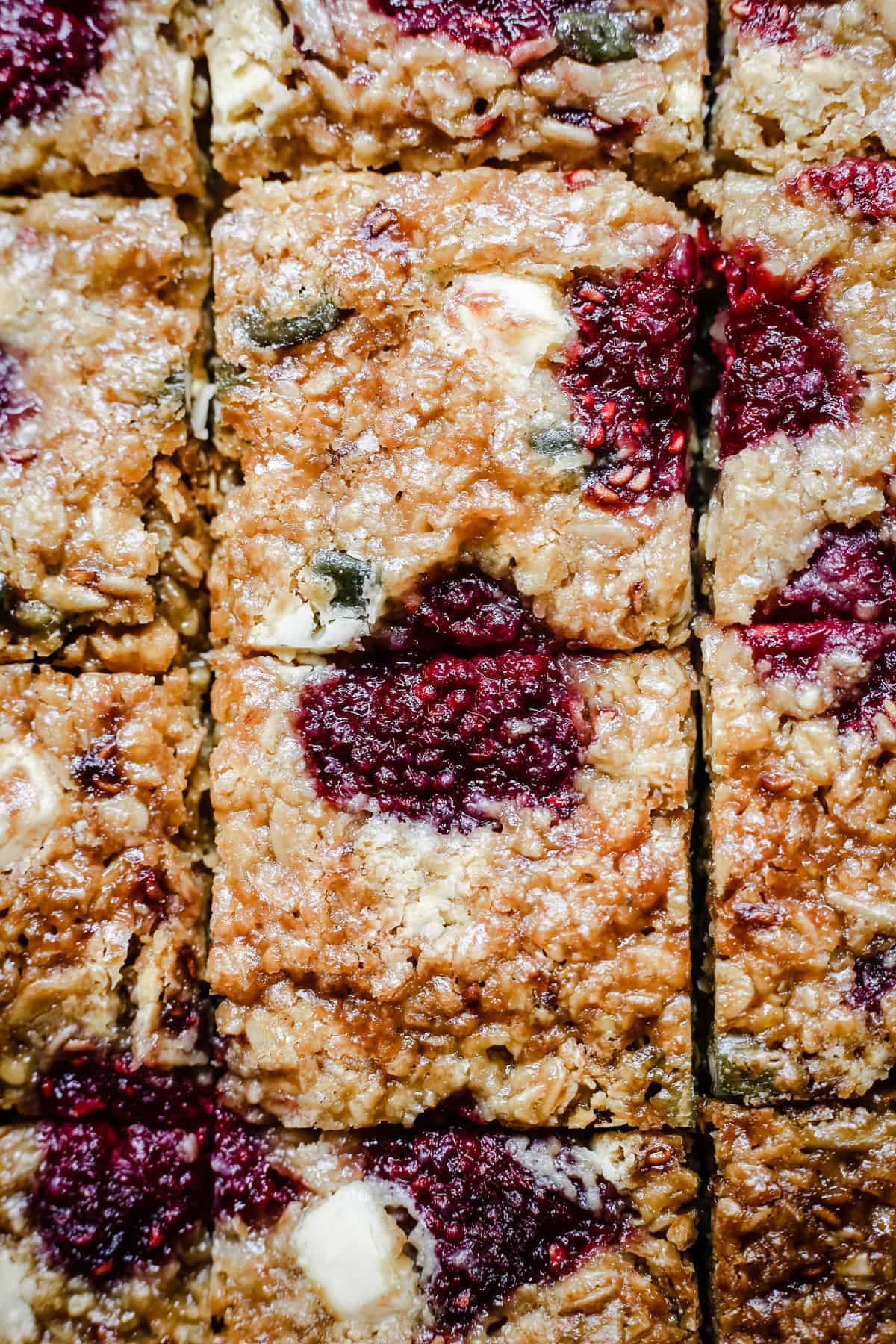 I cannot resist a flapjack. Then you stuff it with white chocolate and fresh raspberries and it's like Georgina catnip. I ate so many of these when testing this recipe and still couldn't get enough. Perfectly buttery, sweet and tart and of course chock full of oaty goodness.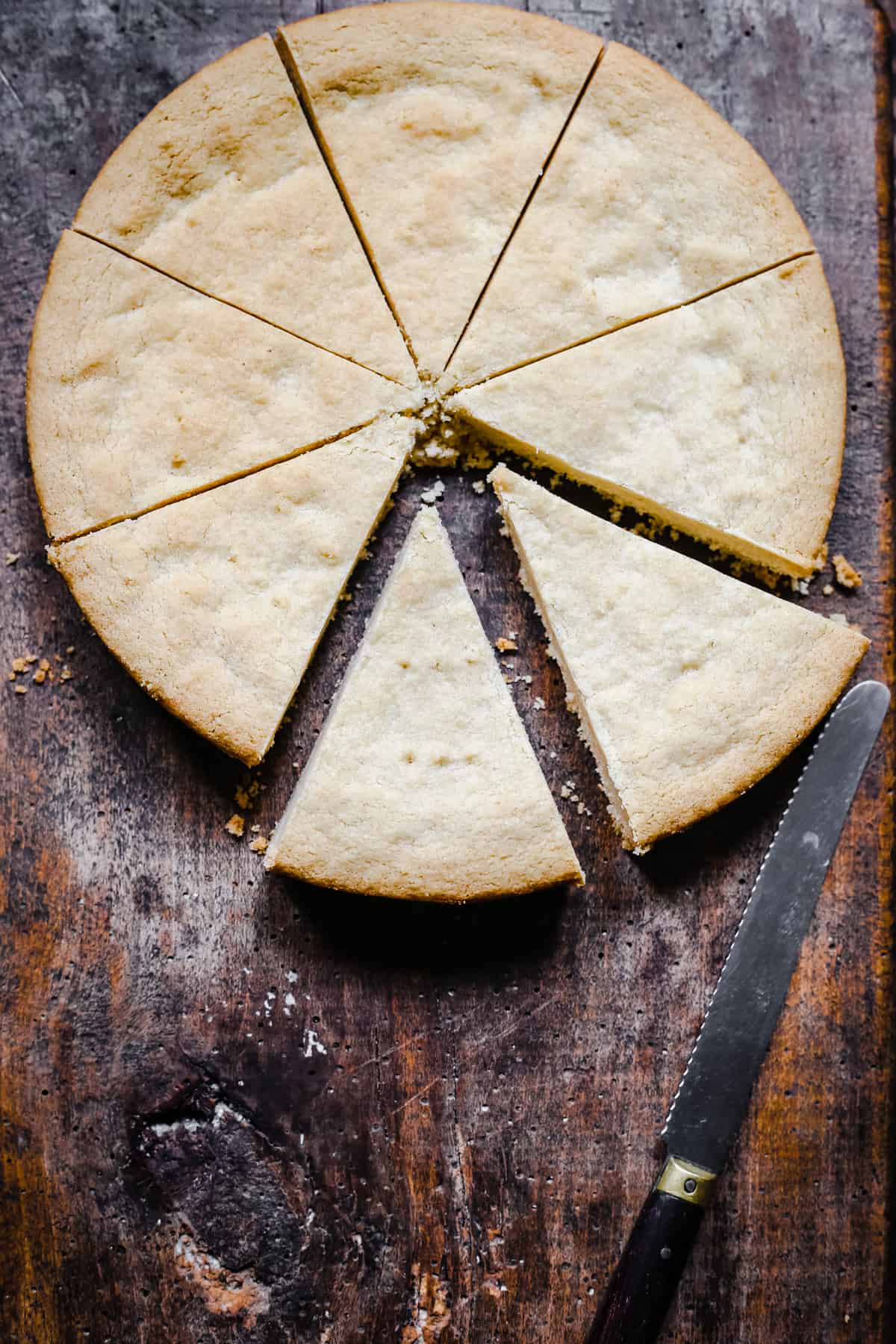 I had been working on my Gluten-Free Shortbread recipe for years. I needed a perfect version in my life and it turns out so did you. Not too crumbly but short, buttery and zero gummy mouthfeel. This shortbread will be a baking staple, pimped up anyway you choose or just enjoyed plain with a good cup of tea.
My go-to gluten-free brownie recipe. It just uses one flour - almond flour - which shines to perfection here. It's a single bowl, quick brownie recipe which I use when I need a quick fix or as part of another recipe like these Chocolate Brownie Espresso Trifles. Easy, fast, fudgy and delicious.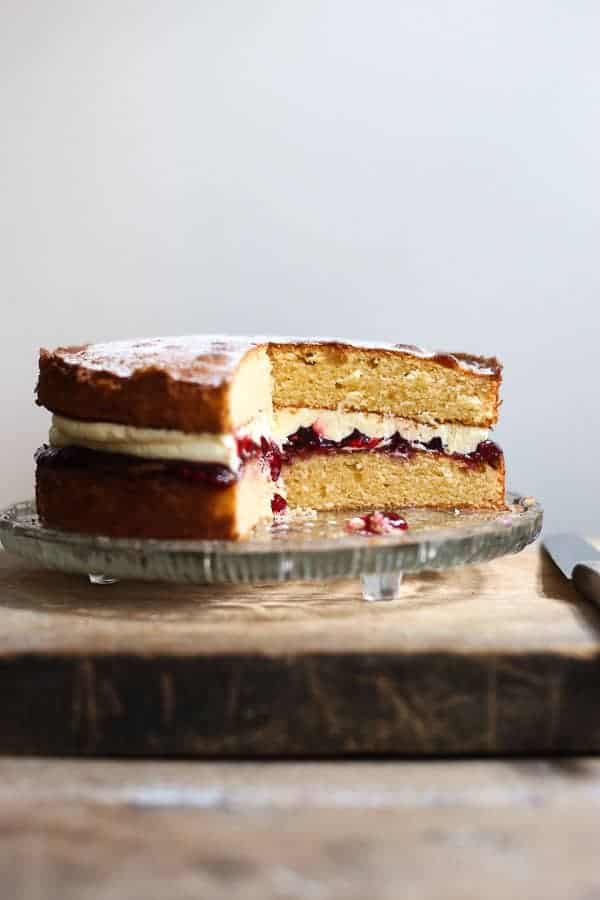 You can't resist the classics and I don't blame you, neither can I. Victoria Sponge is possibly my favourite cake. This version can easily be mistaken for the real deal wheat version, using a plain gluten-free flour mix and ground almonds for the easiest sponge. Filled with a creamy buttercream and fresh raspberry jam for the ultimate version.
There was a time earlier this year when I ate Chicken Schnitzel three times a week for dinner. A quick and easy midweek meal that is amazing when paired with a big colourful salad. Add some oven baked chips if you're feeling cheeky and then you're really talking.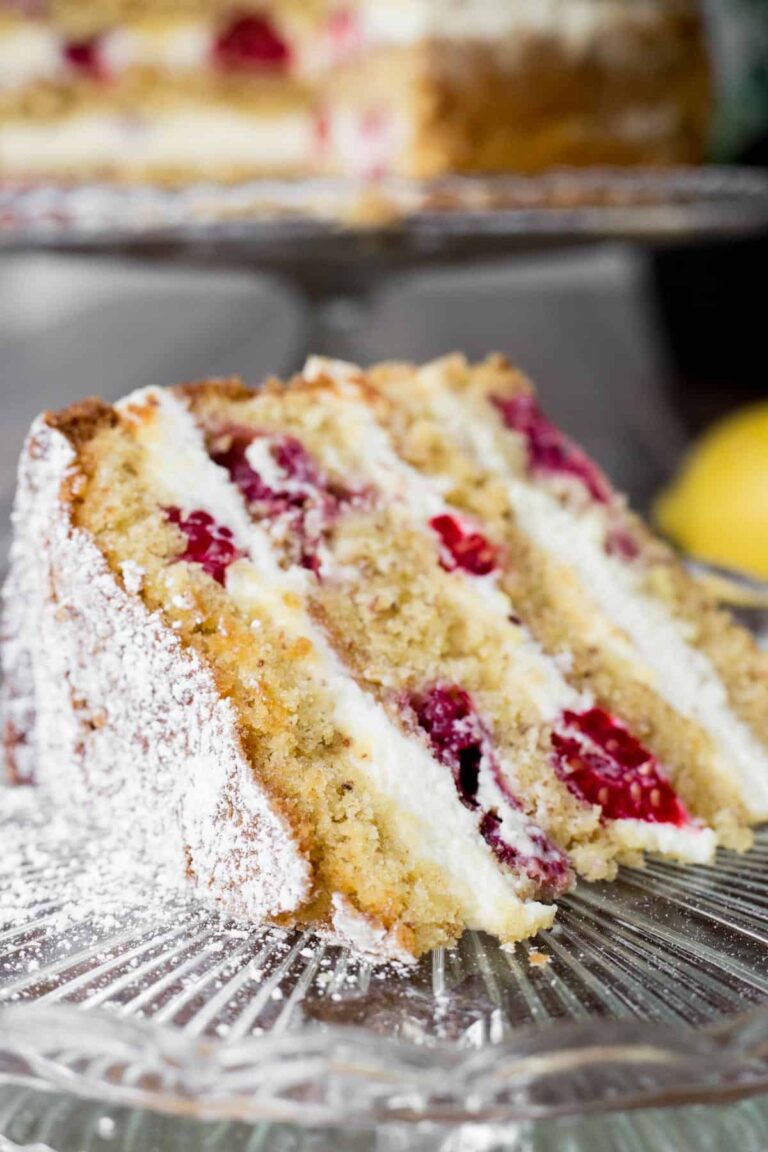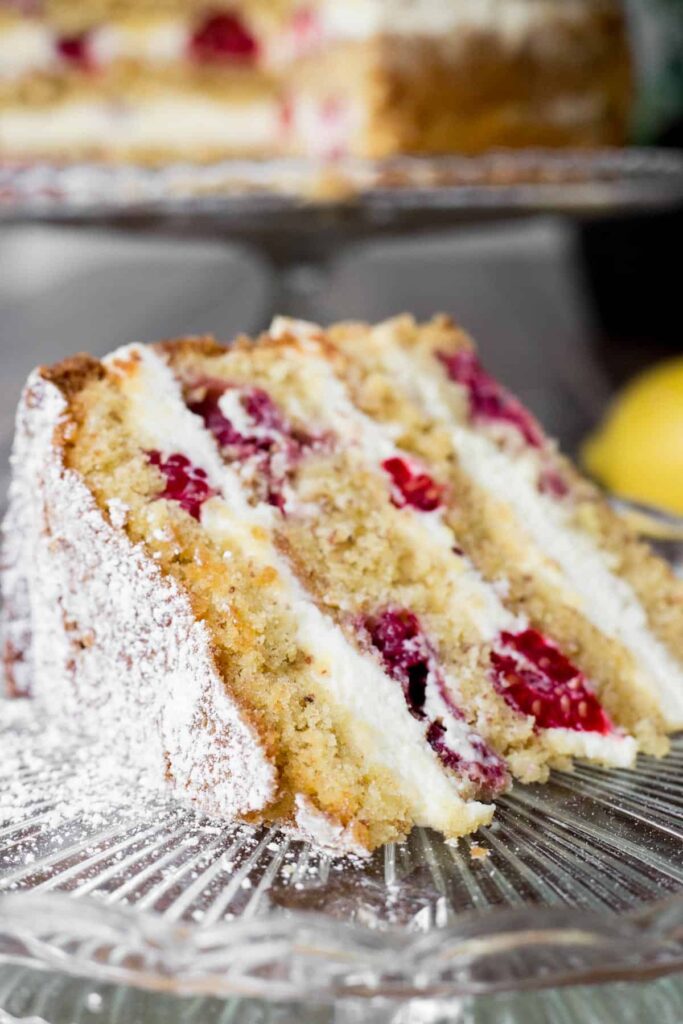 The popularity of this cake is climbing week on week. I'm totally not surprised. It's a really straightforward bright and light lemon raspberry sponge to whip up. Filled generously with fresh raspberries, creamy lemon mascarpone and a splash of Limoncello if you can be tempted.
So those were your favourite recipes from the blog this year. I love all my recipes. I work hard to make sure only the best ones I test are published. However, I couldn't resist giving a special mention to the recipe I still can't get enough of.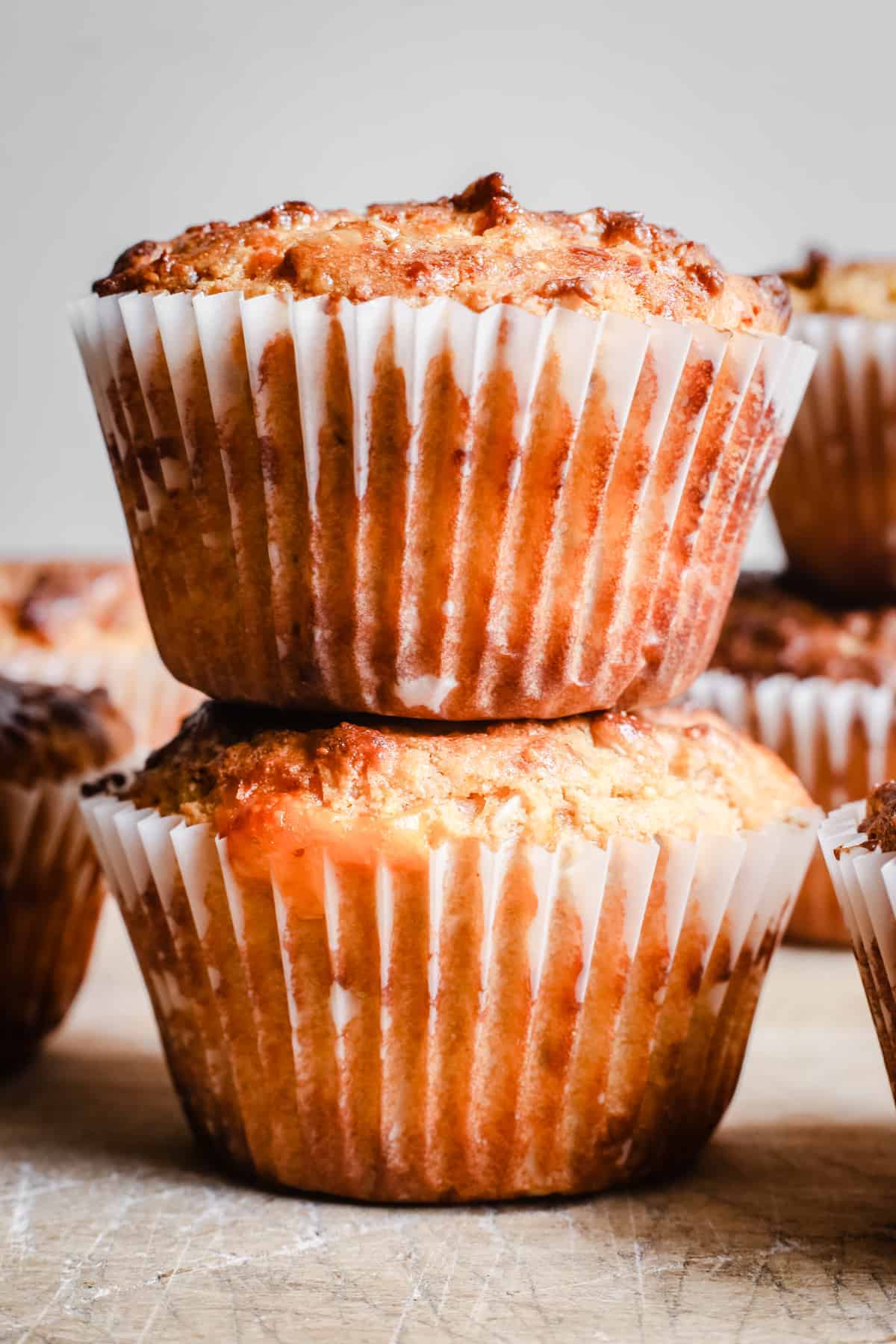 These Cheesy Oat Bacon Breakfast Muffins are totally irresistible. Savoury, cheesy, meaty and just a little bit sweet. I'd eat a trayful for breakfast every day if I could.
I hope you enjoyed discovering these recipes in 2019 as much as I enjoyed cooking, baking and sharing.
Here's to 2020 and as ever if you have any suggestions for recipes which you would love to see on the blog then drop me a line. I love hearing from you and all your ideas.