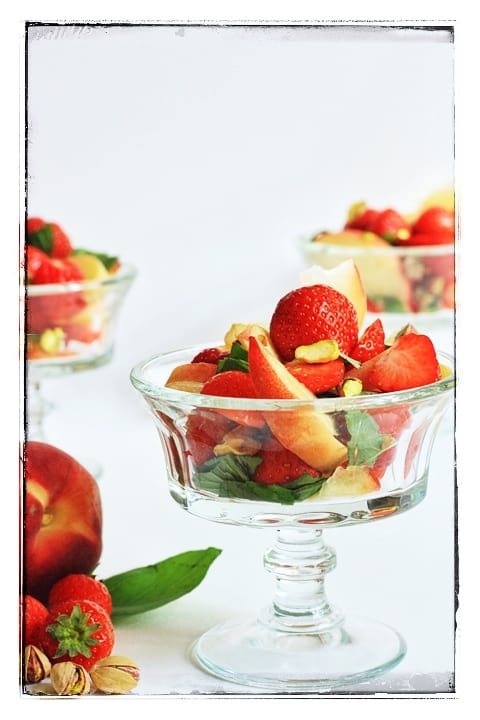 I'd love to be able to tell you that this was the most earth shatteringly innovative fruit salad to ever befall you but the truth is that the recipe is really in the title. I've given some quantities below for guidance but really prepare however much you are in the mood for, altering quantities of each ingredient as you see fit, there is no right or wrong, there are just big and small appetites.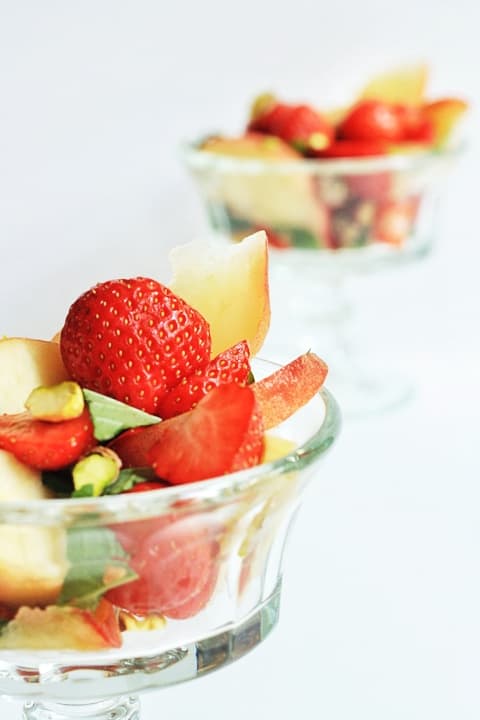 There are few things more luxurious than preparing ripe fruit for a delicate salad. The assortment of colours and distinctive scents make the gentle paring of the peach and the light hulling of the summers' first blush of strawberries such a joy. It's a lovely thing to do at 4pm when your energies are waning, lunch was too long ago and dinner too far away. With just a handful of prized ingredients you can encapsulate the spirit of summer and sometimes that is worth even more than the food itself.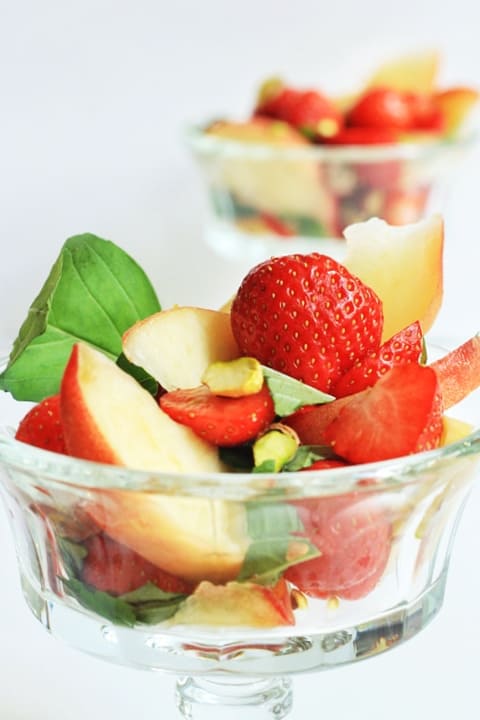 There are two ways to eat this kind of salad, on a shiny hot day in the garden, quietly in repose, listening to distant lawnmowers and watching the puppy playfully catch the water from the hose. Or you can savour every mouthful at a drizzled window pane, willing the grey clouds away with every luscious bite of summer.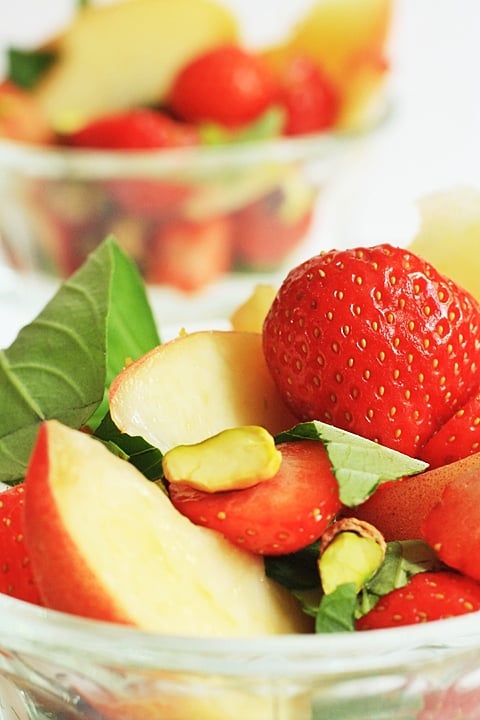 This week I have also enjoyed this salad without the coconut topping but instead with a smattering of black pepper and a light drizzle of very good extra virgin olive oil and it was absolutely cracking.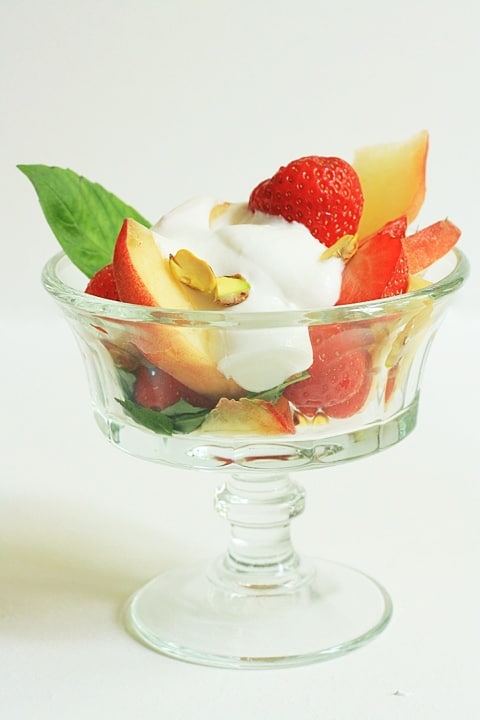 White Peach, Strawberry, Basil and Pistachio Salad
Serves 2
1 white peach, sliced
200g strawberries, hulled and quartered
A handful of roughly torn basil
2 tbsp de-shelled pistachios, roughly chopped
3 tbsp thick coconut milk (optional)
Place the fruit, basil and pistachios in a bowl then gently mingle them together with your fingers so they brush up against each other without manhandling or bruising.
If you would like to serve with a topping, whisk up very thick coconut milk until it billows and pour on top.