These Raw Blueberry Coconut Energy Bars are vegan, gluten-free and sugar-free but are bursting with bright fruity flavour and the creamy richness of coconut.
How To Make Raw Energy Bars
Raw Blueberry Coconut Energy Bars are the easiest assembly job of a recipe you can imagine. It's a weigh the ingredients, throw everything into the blender, press into a baking tin, chill and cut type of affair. Completely no-bake and low-effort.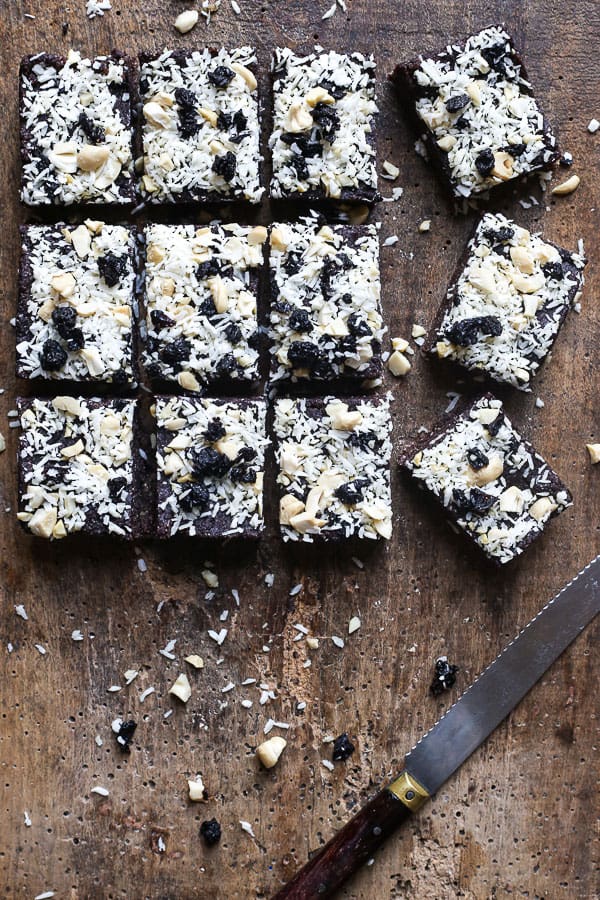 This recipe is based upon these Raw Cranberry Nut Energy Bars which I posted on the blog way back when and has always proved to be extremely popular. Well, I thought is was about time we updated this classic for a new exciting flavour. Enter stage right these Raw Blueberry Coconut Energy Bars. I have to say, in a very small whisper, that I might even prefer these to the original.
Our blueberry flavour is sourced from dried blueberries which have a more fully rounded flavour than a generic dried berry. However the fruity vibe is punched up even further by freeze-dried blueberry powder which gives an amazingly pure flavour focus. We mix in some dried apricots for fibre and further depth of flavour. Plus dried apricots are much cheaper than blueberries so a mix of the two keeps the cost down.
Pro Tip – Unsulphured dried apricots
Unsulphured dried apricots mean there in no extra sulphur dioxide keeping the colour. Since we're mixing it all up, the colour of the apricots is of no importance here.
We've got a lot of desiccated coconut here so there is no chance you're going to miss the rich creamy flavour of coconut. Extra cashews are added for protein and to give the energy bars a bit more bite.
Finally we add a couple of teaspoons of coconut oil. The coconut oil is good for flavour, to help keep the bars more solid in the chiller, for the good fats which keep the hunger down, and because it helps the extra toppings stick to the surface of the bars when they are setting.
Pro Tip
When you are pressing the energy bars into the baking tin after mixing the coconut oil will slightly escape through the tops of the bars. At this point you can take some kitchen paper and press down on the surface so that they are lovely and even and the excess oil is absorbed by the paper.
These Raw Blueberry Coconut Energy Bars are absolutely delicious. I find a lot of these types of bars can be quite sweet but we have a lot of coconut and nuts packed in here to keep things more even handed. The flavours burst through and are a lovely little pick-me-up between meals. Plus so handy for lunch boxes and little toddler fingers.
If you make these Raw Blueberry Coconut Energy Bars then please leave a comment below and/or give the recipe a rating. If you then go on to use this recipe as a launch pad for your own baking creation then I'd also love it if you'd share it and tag me on Instagram. It is so lovely for me to see your versions and variations of my recipes.
Print Recipe
Raw Blueberry Coconut Energy Bars
Raw Blueberry Coconut Energy Bars are vegan, gluten-free and sugar-free. Bursting with bright fruity flavour and the creamy richness of coconut.
Ingredients
125

g

unsweetened desiccated coconut + 10g extra to decorate

120

g

dried blueberries + 10g extra to decorate

120

g

dried apricots

75

g

cashews + 10g extra to decorate

2

tablespoons

freeze dried blueberry powder

2

teaspoons

coconut oil
Instructions
Line and grease a 6 x 6 x 3 inch square baking tin with two long pieces of baking parchment so they cross in the middle and come up and over the sides of the tin.

Place all the ingredients in a food processor and combine for 3-5 minutes until all the components have broken down and come together into a sticky ball.

Tip the mixture into the baking tin and, using kitchen paper to absorb the excess oil, press down on top so the surface is even.

Roughly chop the extra blueberries and cashew nuts and scatter over the surface of the bars along with the extra coconut.

Place in the fridge for a couple of hours to firm up then carefully remove from the tin and cut into 12 bars.

Store the bars in the fridge in between snacking for about a week.
Nutrition
Calories:
169
kcal
|
Carbohydrates:
18
g
|
Protein:
2
g
|
Fat:
10
g
|
Saturated Fat:
7
g
|
Sodium:
8
mg
|
Potassium:
289
mg
|
Fiber:
3
g
|
Sugar:
11
g
|
Vitamin A:
360
IU
|
Vitamin C:
0.5
mg
|
Calcium:
16
mg
|
Iron:
1.2
mg
SHOP THE RECIPE
This Sevenhills Wholefoods Organic Blueberry Powder, Raw Freeze-Dried, 200g
is the one I've been using lately and it's been brilliant. I have been using it in these energy bars but also in buttercreams for a blueberry buttercream and in my smoothies. A beautiful fruity flavour that's pure blueberry.
I would be nowhere without my Magimix 4200XL Food Processor – Satin
. I have easily had it over ten years and I use it nearly every day for whipping up dips, pestos, nut butters, nut and oat flour and making my breadcrumbs. The Magixmix is an impressive piece of kit which even survived being dropped when we moved into our house (although it did have to have the motor replaced but that wasn't too expensive). I put all the attachments in the dishwasher and they come out brilliantly clean but it also gives just great results. I love my Magimix and along with my Kitchenaid is the piece of equipment I use most often in my kitchen.
I have been using this PME Anodised Aluminium Square Cake Pan 6 x 6 x 3-Inch Deep
 baking tin a lot lately and I love it so much. It's super cute, bakes up small batch bars and brownies fantastically and is a very good price.
This post is not sponsored but the images above are affiliate links which means if you decide you want to use these link to make your purchases then Amazon gives me a small commission at no cost to you whatsoever. I will only recommend products I use in my kitchen and love. To learn more about how the data processing works when using these Amazon affiliate links then please visit my privacy policy page.
If you like this recipe then you may like…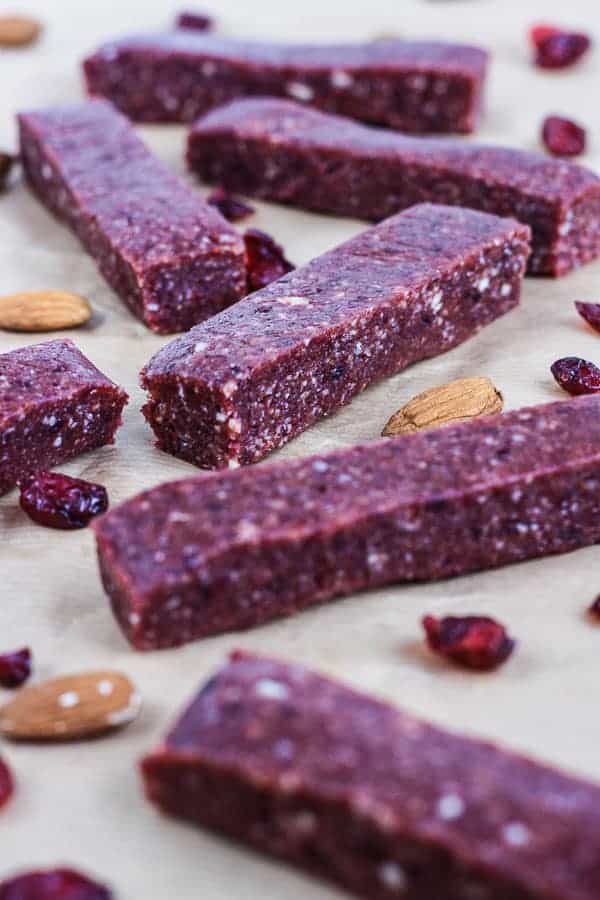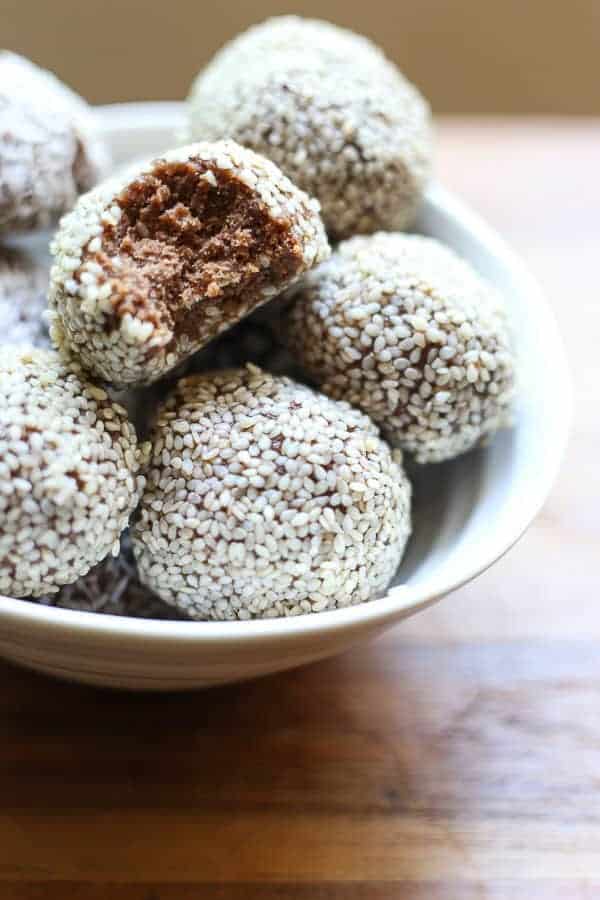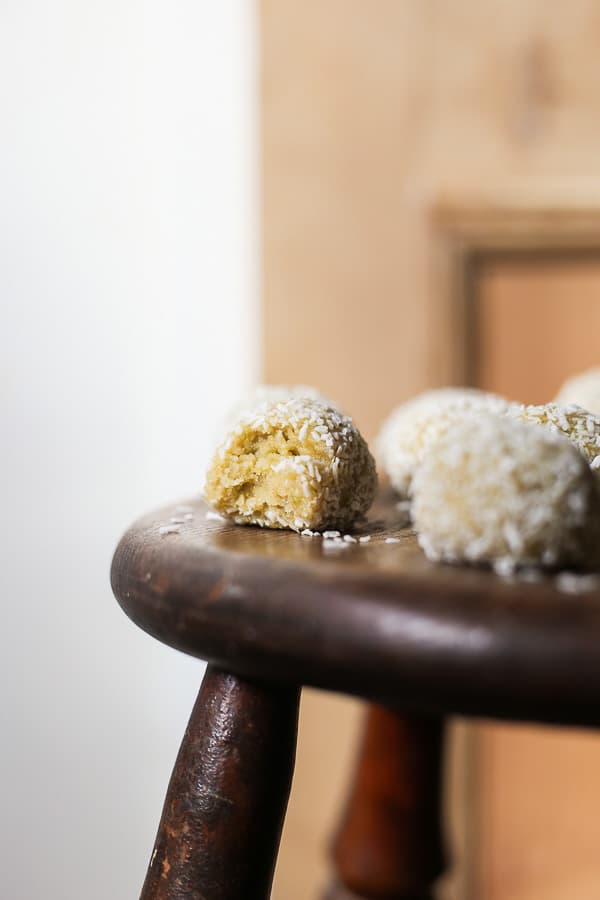 PIN THIS POST TO READ LATER!