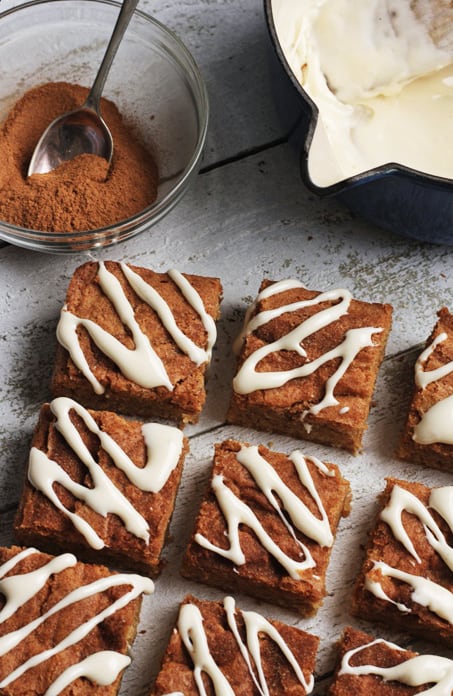 Do I need to worry about my inability to grow up?  Some things I'm very responsible about, my three little monsters, my job, the mortgage, but some things I still react to as if I were a screaming teenager at a One Direction concert.  Although in my day it was New Kids on The Block.  Don't judge me.
I might have moved on from New Kids on the Block but I still have regular teenage pop-culture moments and I'm sure I will regret it but I'm about to tell you all about them.  In for a penny in for a pound.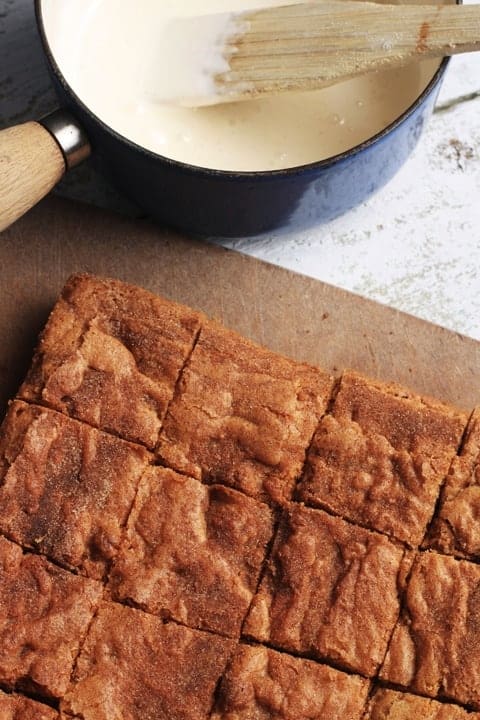 I might have a slight weakness for cancelled American TV shows about teenagers.  It all began when I was 13 years old and was introduced to Angela Chase.  She indulged me in my proclivity to be an overly analytical, obsessive teen whom no one understands and speaks only in non-sequiturs.  A few years later I was under the tutelage of Buffy Summers who taught me that there is no future in relationships as your loved one will either turn evil or die and always wear a good coat and heels when visiting graveyards.  Then Felicity Porter was my kindred spirit through university and she like me was a bit nerdy with hair issues, all the boys fell in love with her and then she travelled back in time to correct her mistakes.  Just. Like. Me.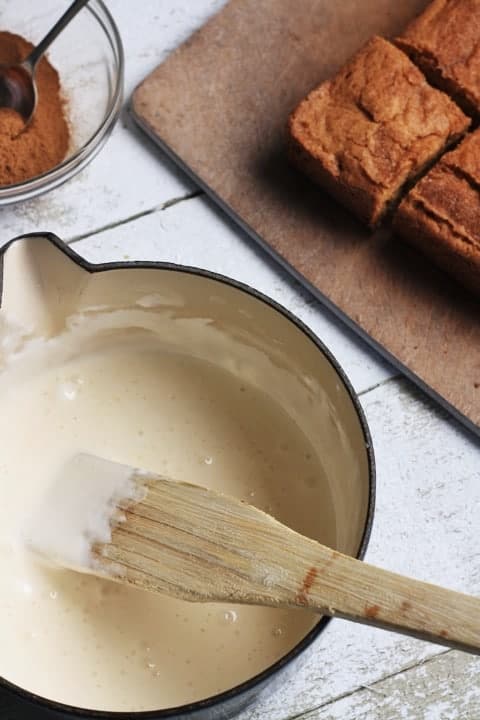 But Veronica Mars has always had a special place in my heart.  It took me a couple of years after the show was cancelled to discover it, obsess over Veronica and Logan then throw myself into deep mourning when I had finished my DVDs knowing that the show had long been related to the scrapheap.  The cast had moved on and I was in a wasteland considering a career change into private investigating.
The cancellation of Veronica Mars was a travesty, even though I only cared about it two years after the fact.  She had an unfinished story, there was still so much life left in the show even if the third season hadn't quite lived up to its predecessors.  Plus, she didn't end up with Logan.  Noooooo. Bereft, I watched all the episodes again.  And again; remembering the happy times when Amanda Seyfried was a ghost and Steve Guttenberg was a very bad man.  I scoured the internet for scraps of news.  I delighted when most of the cast was reunited for Party Down, Rob Thomas's next venture and watched the hell out of it.  Then that was cancelled.  I then have to shamefully admit I was forced to get my Logan fix via the dreadful vampire programme Moonlight.  It was truly a terrible time.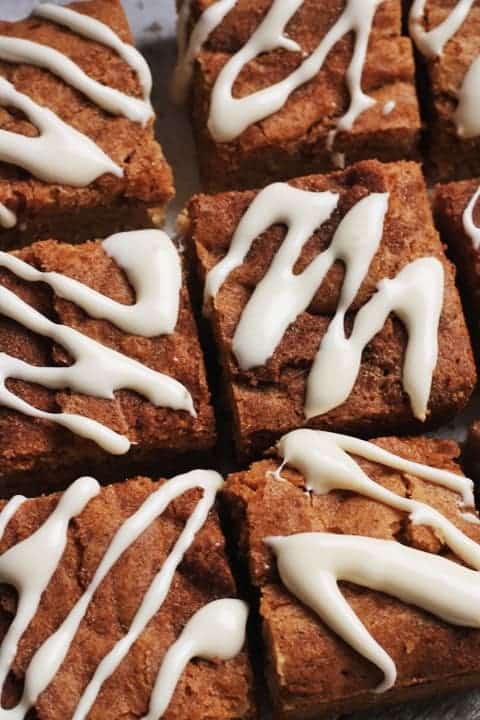 Then on a dank and dismal Wednesday morning on March 13th last year a really unthinkably bizarre thing happened.  The notifications I had for Veronica Mars went haywire.  The Kickstarter campaign had been announced and what had seemed like pie in the sky dreaming looked like it might happen.  It was possible for us crazies to stop living in the shadows, to embrace our film producer destinies and fund the long prophesied film ourselves.  So that is exactly what I, along with 91,000 others did.  Suddenly Veronica Mars was everywhere and everyone was talking about it.  Well I was and everybody has been forced to listen.
Now, we are mere weeks away from the film premiere, although there is no word yet on whether it will be getting a UK cinema release.  But I'm sure the PTB wouldn't do that to me, would they?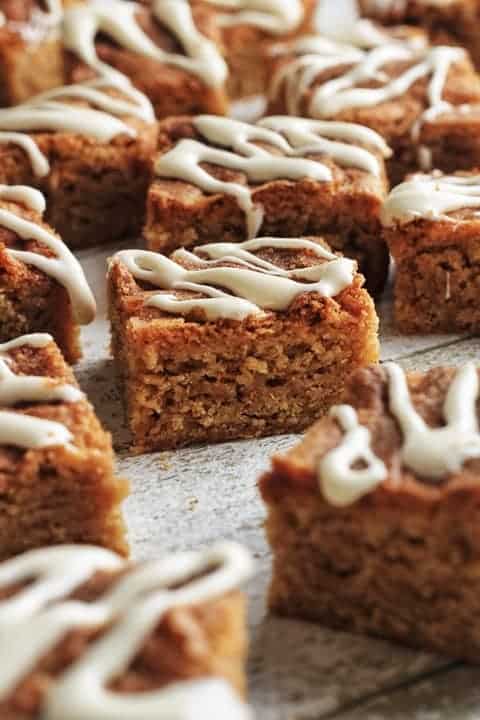 Oh, and why Snickerdoodle and Marshmallow Blondies?  Well, I have some DVDs you can borrow if you need to be clued in.  This recipe is pretty excellent and even if you have no idea who Veronica Mars is I would urge you to have a go at these blondies.  The best thing about them is how easy they are to throw together and the dividends are huge.  I like my blondies baked a smidge more than your average brownie so they have a slight chew and here I have included plenty of cinnamon to emulate the snickerdoodle.  Snickerdoodles are a classic American biscuit (they have nothing to do with Snickers the chocolate bar) and are rolled in a cinnamon sugar before they go in the oven.  Here I have shaken the cinnamon sugar over the top of the blondie batter before it is baked which gives them a lovely crunchy crust.  To gild the lily I have topped these cinnamon wonders with a bouncy marshmallow topping, just how Veronica would like it.
Snickerdoodle and Marshmallow Blondies
250g plain flour
1 tsp baking powder
½ tsp bicarbonate of soda
1½ tsp cinnamon
Pinch of nutmeg
¼ tsp sea salt
200g butter, at room temperature
300g soft light brown sugar
2 eggs
2 tsp vanilla extract
1 tbsp caster sugar sugar (for snickerdoodle topping)
1 tsp cinnamon (for snickerdoodle topping)
2 tbsp unsalted butter (for marshmallow topping)
85g mini marshmallows (for marshmallow topping)
2 tsp vanilla extract (for marshmallow topping)
A pinch of salt (for marshmallow topping)
Pre-heat oven to 180°C. Line and grease a 20cm square cake tin.
Sift together flour, baking powder, bicarbonate of soda, cinnamon, nutmeg and salt and set aside.
In large bowl, beat together butter and sugar until pale and fluffy.
Add the eggs one at a time, then the vanilla until well incorporated.
Stir in the flour mixture until well blended. Spread evenly into the cake tin. The batter will be thick so you'll need to use your hands to press into the tin.
Combine the caster sugar and cinnamon for the topping in a little bowl. Evenly sprinkle the cinnamon sugar over the top of the batter.
Bake for 25-30 minutes until the surface feels just firm without much of a wobble.
Leave to cool in the tin, then remove from tin and cut into squares.
To make the marshmallow topping melt butter with vanilla extract, salt and a tbsp water in a small saucepan over medium heat.
Add marshmallows and stir until completely melted.
Drizzle over the blondies.