This Easy Overnight Coconut Chia Pudding is a refrigerator staple. It takes 10 minutes to prepare and a night to ready itself to become a week-long lifesaver.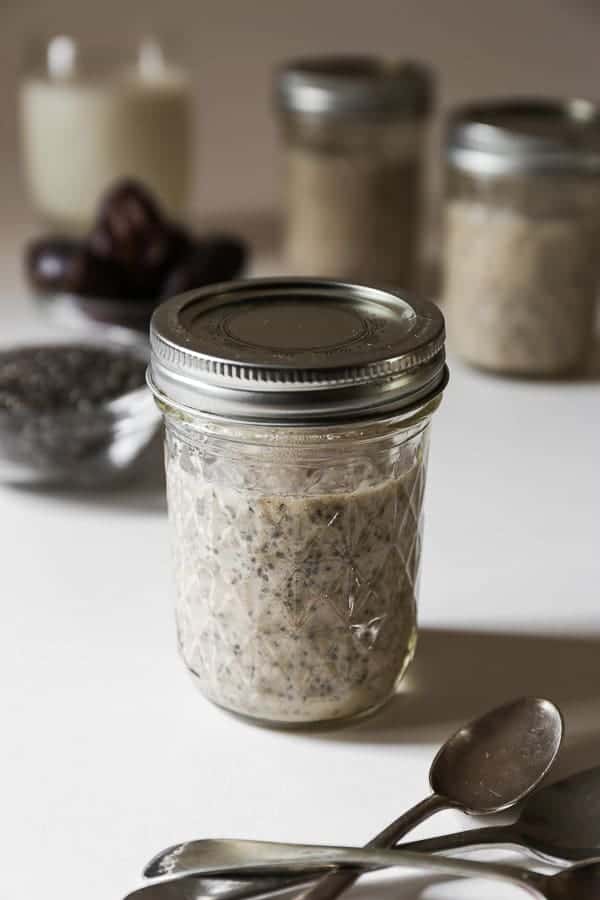 This recipe is neither inventive nor packed to the rafters with toppings, flavouring or fireworks. But I'm not looking for something too over the top at breakfast or at snack time and if you want to pimp these up with a bit of fresh fruit or toasted nuts then please do but I like them just as they are. They are creamy, sweetly seasoned with vanilla and cinnamon and provide an amazing energy boost thanks to the protein packed chia seeds.
It's simple easy-to-make recipes like these that remind me why I started my blog in the first place – to document the food that I make and love in my kitchen. It's just that now there is also a lot more cake in my life too!!
Easy Overnight Coconut Chia Puddings are part of my Sunday meal prep. Since I am working in the kitchen most days recipe testing it's essential that every Sunday I prep some meal basics to stash in the fridge to make feeding us all that little bit easier. Otherwise we'd just be eating cake for every meal. Believe me those days happen more than I care to admit.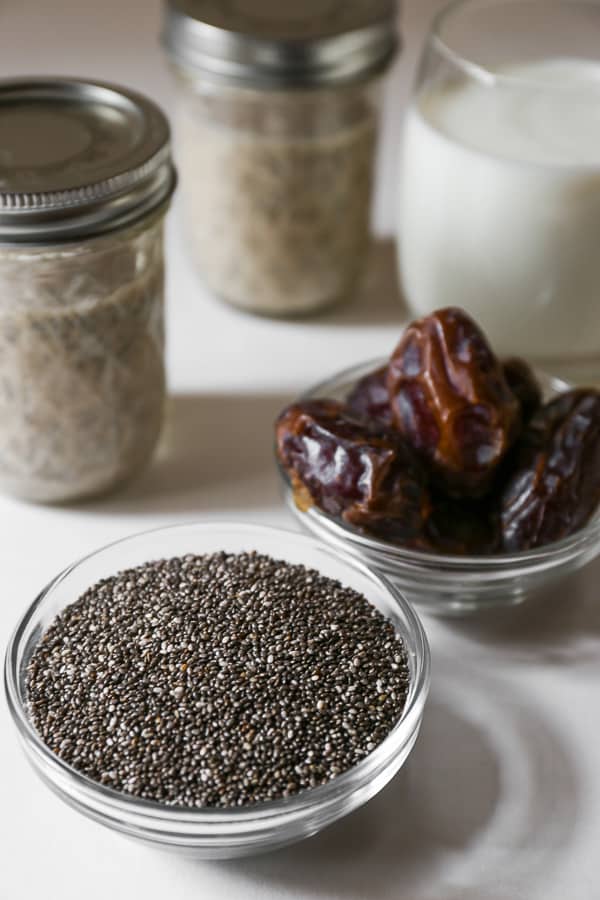 Most weekends I roast up some sweet potato wedges, butternut squash cubes, par-boil broccoli, carrots and fine beans and then a large meal such as sweet and sour meatballs, braised shortrib or risotto for mid-week convenience.
These Easy Overnight Coconut Chia Puddings are my nod to breakfast time and snacking. My sweet tooth is quite restrained so these are sweetened with just a few dates and the lack of refined sugar means totally guilt-free and toddler friendly to boot. The latter is a must as I am not allowed to eat anything within Cole's vicinity without handing half over to him. These pots are a firm favourite for us both.
Coconut milk, dates, cinnamon, vanilla extract and a pinch of salt are whizzed up for a few minutes in the blender until completely smooth. The chia seeds are stirred in and then the lot is divided between jars for easy fridge storage. The recipe makes three decent sized portions, a bit of an odd number but it means you can happily use just one tin of coconut milk per recipe without messing around. The jars are so easy to keep in your bag during the day for emergency hunger pangs or a breakfast on the go.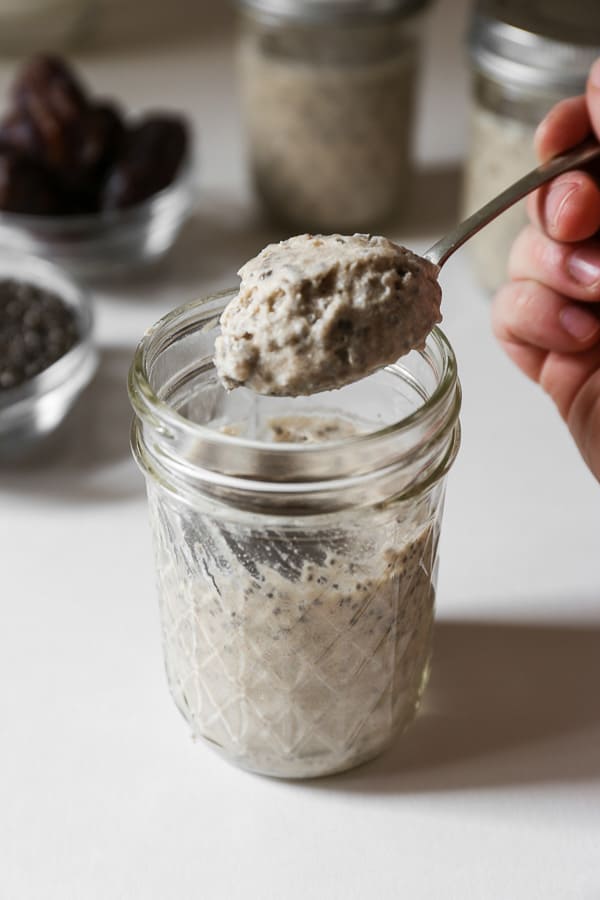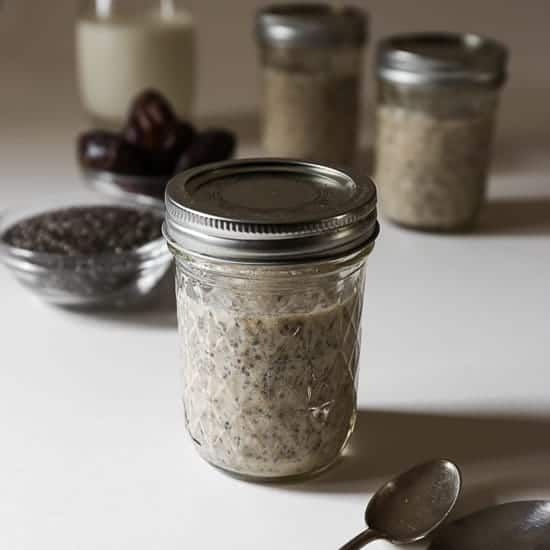 400

ml

coconut milk

4

dates

stoned

½

teaspoon

ground cinnamon

½

teaspoon

vanilla extract

¼

teaspoon

sea salt

50

g

chia seeds
400

ml

coconut milk

4

dates

stoned

½

teaspoon

ground cinnamon

½

teaspoon

vanilla extract

¼

teaspoon

sea salt

50

g

chia seeds
Blend the coconut milk, dates, cinnamon, vanilla extract and salt until completely smooth.

Stir in the chia seeds then divide between 3 jars, about 150g in each jar.

Put the lids on then leave overnight for the chia seeds to soften and swell.
The thicker the coconut milk, the thicker the pudding. If you want a creamier pudding try substituting 1/3 of the coconut milk for water.

Energy Boosting Snack Ideas – FREE PDF!
If you need more inspiration of energy boosting snacks to get your through your in between meal slumps then you can download my free PDF with 10 ideas featuring exclusive content and also my favourite energy boosting recipes from the website. To access this amazing PDF you just need to click the link below!!