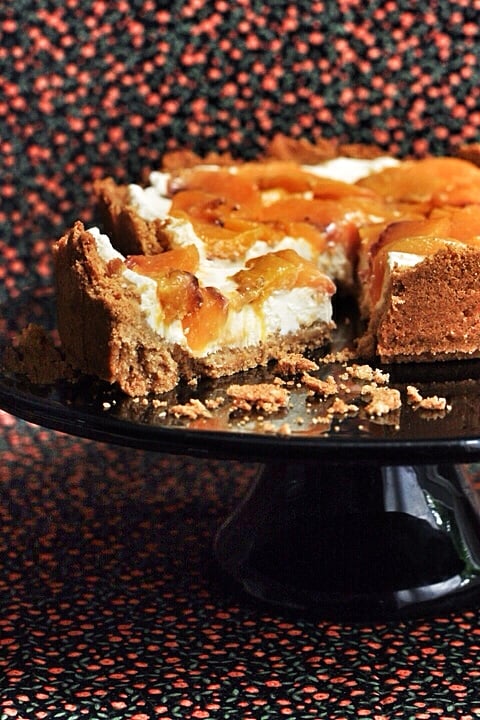 Conversation this week in our house turned towards Christmas. Yes I know it's miles away but I'm never far from thinking about Christmas, especially when Pinterest makes me think it's only round the corner from all the festive images that have been cropping up on my homepage this week.
I don't want any presents this year I declared magnanimously when I wasn't even asked. There is nothing I want. My husband looked at me in disbelief, so I felt a bit of clarification was needed. All I really want for Christmas is a mound of pretzels, bags of onion rings and some peanut butter Lindt Lindor.
That's right, Christmas is when my favourite junkiest foods come into play, which might be something to do with why it's my favourite time of year. I have learnt to forgo crisps and snacking foods all year round, but those that I have an uncontrollable weakness for, mainly the afore mentioned three, are deemed acceptable on December 25th. From January to November, they are banned from the house. If they are within sniffing range then I shall devour them like a hungry lion, ripping apart the defenseless packet with my teeth whilst omitting guttural growls from the most primal part of me.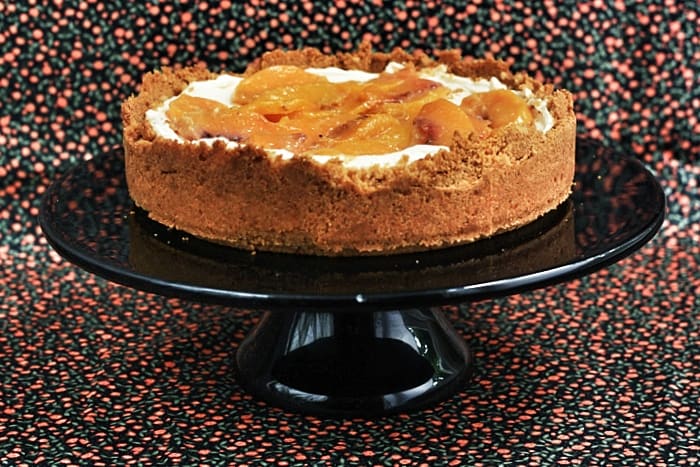 So the moment when I decided to use pretzels as the base for this creamy peach pie was the first signal of an imminent downfall. The second signal was when the recipe called for 200g of pretzels and Tesco's only stocked 175g bags. A saner woman would have judiciously decided to scale down the crust recipe to suit this turn of events, but by this time I had become a lion stalking its prey and I deemed the recipe be altered upon pain of death, so I had to buy 2 x 175g bags. What will you do with the rest of the pretzels my husband nervously inquired. I shrugged non-committedly. The way a double crossing CTU agent has learnt to fool even its most seasoned colleagues. I may also have been on a 24 binge this week.
It has taken me all my adult life to try a pretzel-based pie crust. I know cooks have been churning them out of their kitchens for years, pleased to have alternatives to the digestive biscuit. But it has been something I always admired from afar. However this was the next recipe to try on the baking to-do list which I am currently working my way through.
Turns out that little list of mine is throwing out some absolute corkers. The use of pretzels really has raised the bar for all other crusts. Sweetly savoury with a satisfying crunch, it provides the perfect nest for the pillowy bourbon spiked mascarpone cream and the silky buttery peaches.
Thank goodness we're still in the last vestiges of summer fruit so this insanely amazing combination was made possible; it was definitely the best reason to crack open my Christmas snacks early doors.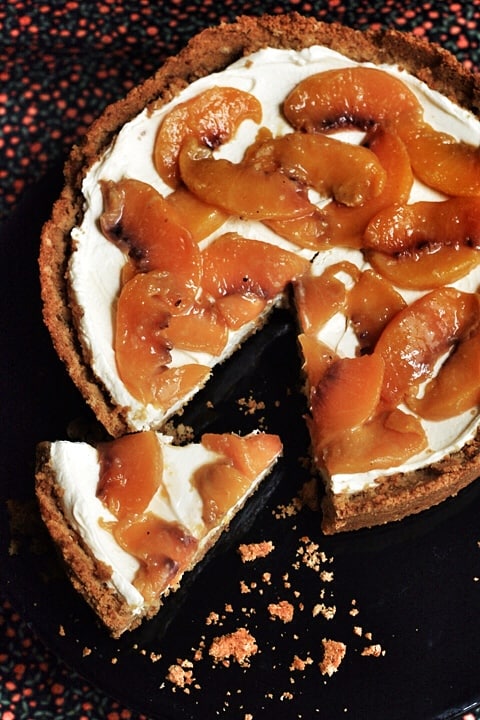 And those excess pretzels? They didn't even make it to the end of Stroud Green Road as I carried my shopping home.
Peach Pretzel Cheesecake
200g salted pretzels (you can use gluten-free)
2 tablespoons caster sugar
175g unsalted butter, melted
3 peaches, peeled, stone removed and sliced
40g unsalted butter
pinch of salt
1 tablespoon unsalted butter
1 tablespoon bourbon
250g cream cheese
250g mascarpone
75g icing sugar
2 tablespoon bourbon
1 teaspoon vanilla extract
Pre-heat the oven to 180°C and grease and line a 20cm springform tin.
Place the pretzels in a food processor and whizz up to breadcrumbs.
Add the sugar and melted butter and pulse to combine.
Press the mixture into the bottom of the prepared tin, bringing the crust slightly up the sides and pressing tightly into place.
Bake for 10 minutes then remove from oven and leave to cool.
Next, prepare the peaches by melting the 40g of unsalted butter, then add the peaches. Cook for 10 minutes until the peaches are starting to caramelise at the edges then add the bourbon which will sizzle. Once the bourbon has reduced slightly then remove the peaches from the pan and leave to cool.
To make the bourbon mascarpone cream, pour the cream cheese, mascarpone and icing sugar into a food mixer and whip on high until the cheeses are light and fluffy.
Slowly pour in the bourbon and icing sugar until fully incorporated.
Spooning the bourbon mascarpone cream into the pretzel crust and spread the top evenly.
Place the cheesecake in the fridge overnight to settle.
The next day, when you are ready to eat, arrange the peaches on top, then serve.