This post contains affiliate links. Please read my disclosures.
This recipe is not yet gluten-free
Why are bananas so fun? They are great to eat, they are great to say, you can play cops and robbers with them and they look kinda funny too. There is a reason why slipping on a banana skin is a comedy staple as opposed to a mango skin or a peach skin which can be just as hazardous I'm assuming. The banana not only does the job but it looks the part. They are the stand up comic of the fruit bowl. But c'mon you know why I like bananas. They are just so great to bake with, especially on a grizzly October day.
I like to buy bananas, arrange them regally in the fruit bowl, perching on top of the apples and oranges. Then I forget about them. Deliberately. A banana in its prime is no good to me so I will keep a subtle eye out after day four, checking for black spots, the other fruit if still around cowering under its blackening skin. Only when I'm sure that it is definitely past-its-best will I pounce, launching myself into a banana baking bonanza. This is the ideal stage for mashing, its flavour having matured into its innate bananainess and perfect now for its signature recipe, the banana bread.
The banana bread is such a popular and universal family favourite that when I man cake stalls we have to issue a missive that people don't donate banana breads, otherwise that is all we would have. It's probably because they are easy to make well, they mistakenly sound very healthy and the cook has the added pleasure of indulging in the heady scent as the banana bread nestles in the oven, the wonderful aroma permeating the kitchen.
This recipe is adapted from a Donna Hay classic, all I did was add the raspberries and white chocolate, just because.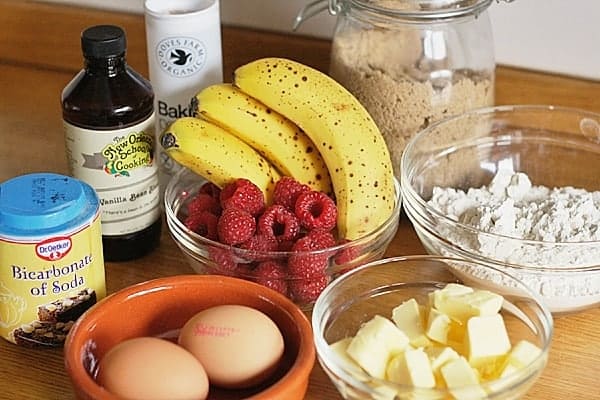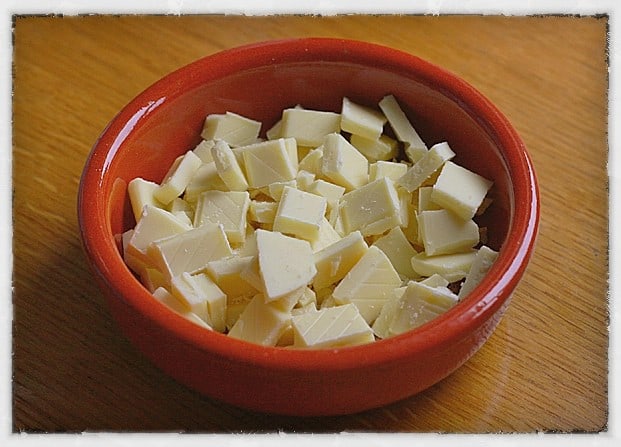 Raspberry and White Chocolate Banana Bread
125g unsalted butter, softened
200g soft brown sugar
2 eggs
185g plain flour
1 tsp vanilla extract
1 tsp baking powder
½ tsp bicarbonate of soda
4 medium sized bananas, mashed
125g raspberries
100g white chocolate
Preheat the oven to 160°C. Line and butter a 900g loaf tin.
Cream the butter and sugar together until the mixture is pale and fluffy.
Add the eggs, one at a time, mixing well after each addition
Mix in the vanilla extract.
Fold in the flour, baking powder and bicarbonate of soda.
When just combined, fold in the bananas, then the white chocolate, then the raspberries.
Pour into the loaf tin and bake for 1 hour 10 mins.
Leave for half an hour in the tin before removing and cooling on a wire rack.