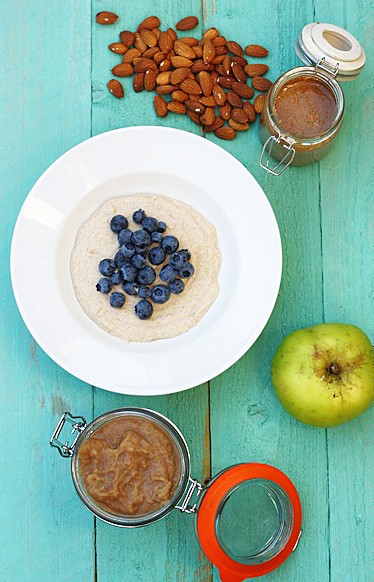 I am not a fussy eater. I will pretty much eat anything. However, all the things I don't eat; eggs, mushrooms, baked beans, bread all seem to end up on breakfast menus, meaning it's a real pain to eat breakfast out. Teamed with the fact that I'm slightly intolerant to milk and I have never really liked cereal it's also a real pain to eat breakfast at home. So maybe I'm a little fussy, but only at breakfast time. Lunch, dinner, desserts, afternoon tea I'm a dream. I promise.
So I have a few breakfast recipes that are invaluable to me and also have the added bonus of being gluten free and dairy free which is perfect since this month I am celebrating gluten free cooking and baking. This porridge recipe is a little bit of a liar since it's not technically porridge as it contains no oats but it has the same consistency, it's just as filling and if you have your apple butter and almond butter to hand it's actually quicker to make as it requires no cooking.
It's easy to make your own fruit and nut butters and oh so much cheaper than the supermarket. The following recipes for apple and almond butter make enough to last all week and have reinvigorated breakfasts for me as they are so versatile. They can be mixed up together or added to recipes separately. And please don't limit these butters to breakfast. The spiced apple butter works an absolute treat with grilled pork chops or added to cake batter to create a really moist sponge cake. The almond butter can be spread on pretty much anything, and used on toast, for baking or in sauces but I love to poke sticks of celery at it for a really tasty and healthy mid-afternoon snack.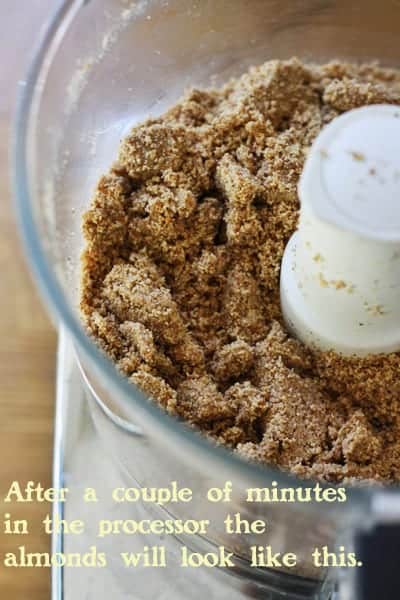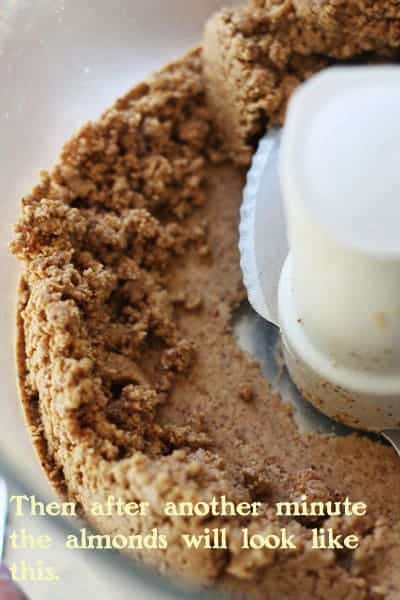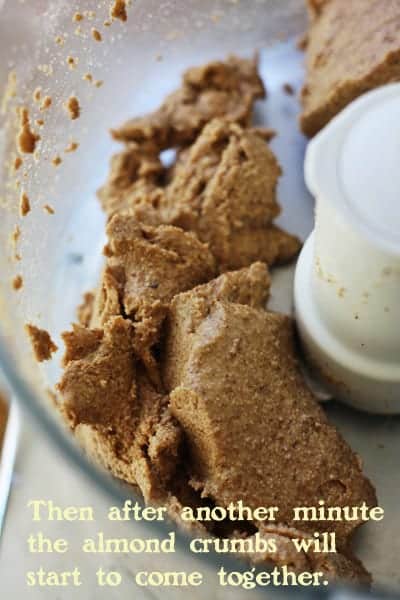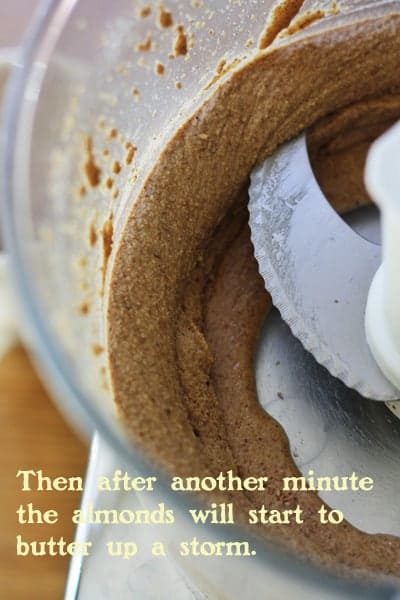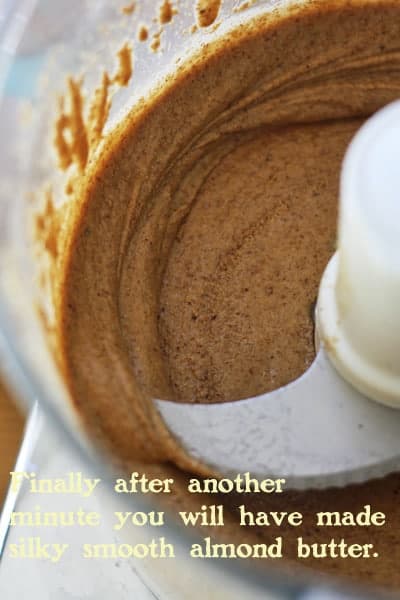 These two recipes can form a bit of a gluten free toolbox which if you are trying to complete the Whole 30 or a paleo plan can be essential additions to your storecupboard.
Does it also go without saying that this is really scrummy. Well it is and of course is, that's why I'm giving the recipe to you. You deserve only the best after all.
No-Oat Apple and Almond Butter Porridge
1 serving
4 tbsp unsweetened apple butter
4 tbsp coconut milk
2 tbsp almond butter
Mix all 3 ingredients up and top with blueberries or raspberries or more nuts if you like.
See – it's very easy.
Unsweetened Apple Butter
Makes about 600ml
1 kilo bramley apples, peeled, cored and cubed
50g unsalted butter
1 tsp ground ginger
1 tsp ground cinnamon
½ tsp ground allspice
⅛ tsp ground nutmeg
1 tsp vanilla extract
a pinch of salt
In a large saucepan melt the butter.
Meanwhile sprinkle all the spices and the vanilla over the apple pieces, making sure they are well coated.
Once the butter is melted then add all the apple and spices. Cook on a low heat for about 30 mins until the apples have softened. Stir every so often so the apples don't stick to the bottom of the pan.
Cool then jar.
Almond Butter
Makes about 250ml
300g almonds, with their skin on
Pour the almonds into a baking tray and bake for 10 mins in an oven set at 180°C.
Remove from the oven and place in a food processor.
Mix for 10 mins until the almonds have been blitzed into crumbs, come back together then create a butter.