This post contains affiliate links. Please read my disclosures.
'Nduja Chocolate Truffles are a little bit special. The hint of the smoky chilli in the 'nduja makes these truffles incredibly complex and totally moreish.
'Nduja is my new favourite ingredient. It's a rich smoky and spicy spreadable salami originating from Calabria which you can use in just about anything. I had an 'nudja bloody mary at Jamie's Fifteen and I've been sold on its versatility as an ingredient ever since.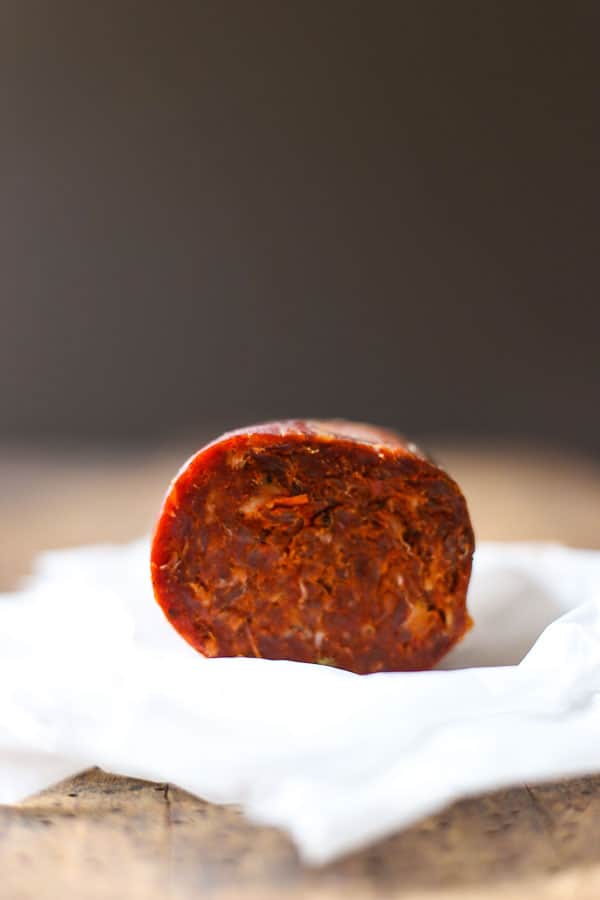 If you ever want to experiment with an ingredient then chocolate truffles are the way to go. It's hard to find anything chocolate doesn't get on famously with. Chocolate and chilli is a classic combo and a pairing with 'nduja is just a little more complex than that. 'Nduja is strong stuff so a little goes a long way but nothing that a healthy amount of chocolate and cream can't handle.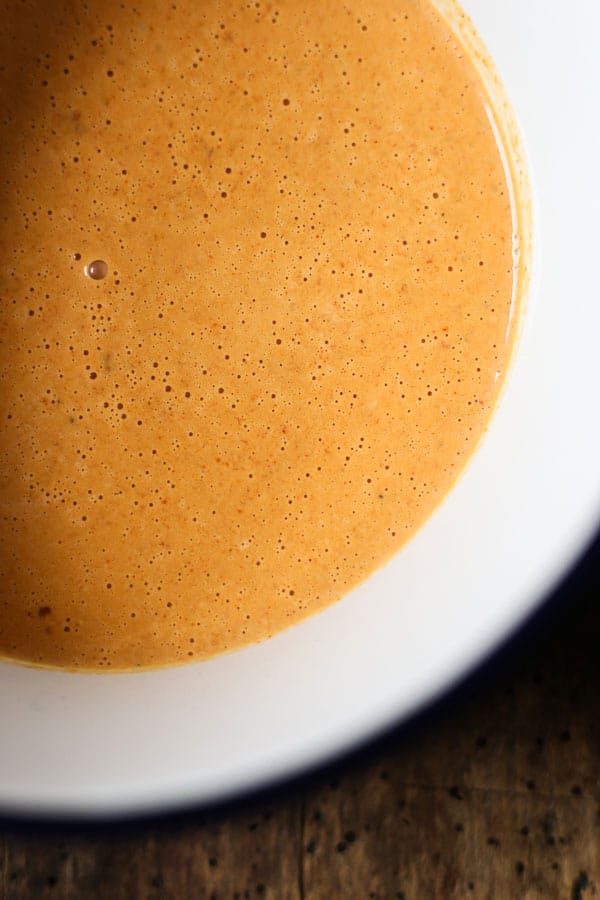 I have been using a very fruity Madagascan 70% chocolate lately for all my recipes and oh my this chocolate is out of this world. If you can find something similar then I would heartily recommend it but if not then just get the best 70% chocolate you can afford.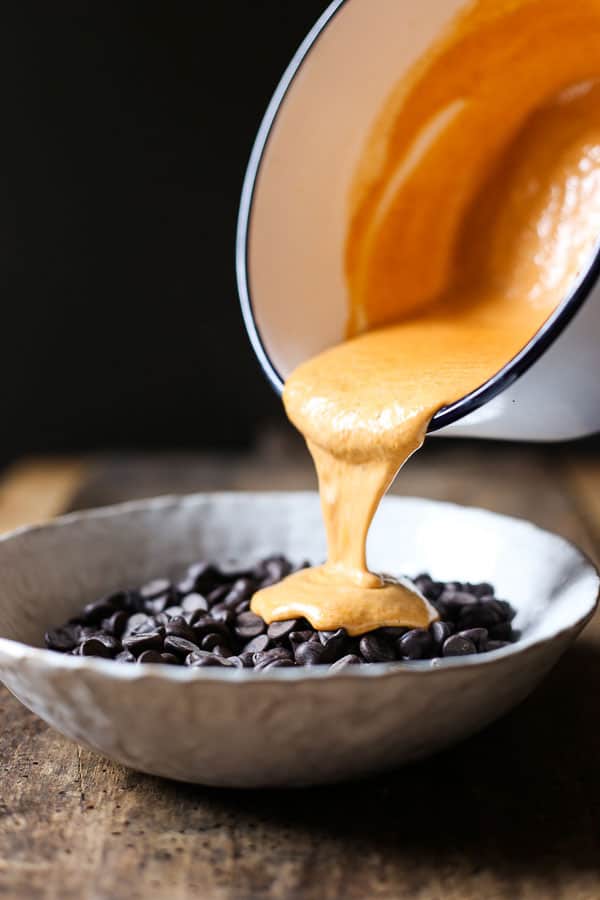 And if you are finding 'nduja hard to get hold of then a specialist supplier might be your best bet. I sourced mine from Cannon and Cannon, a british charcuterie producer at the farmers' market but have heart as Ocado have just started stocking 'nduja too.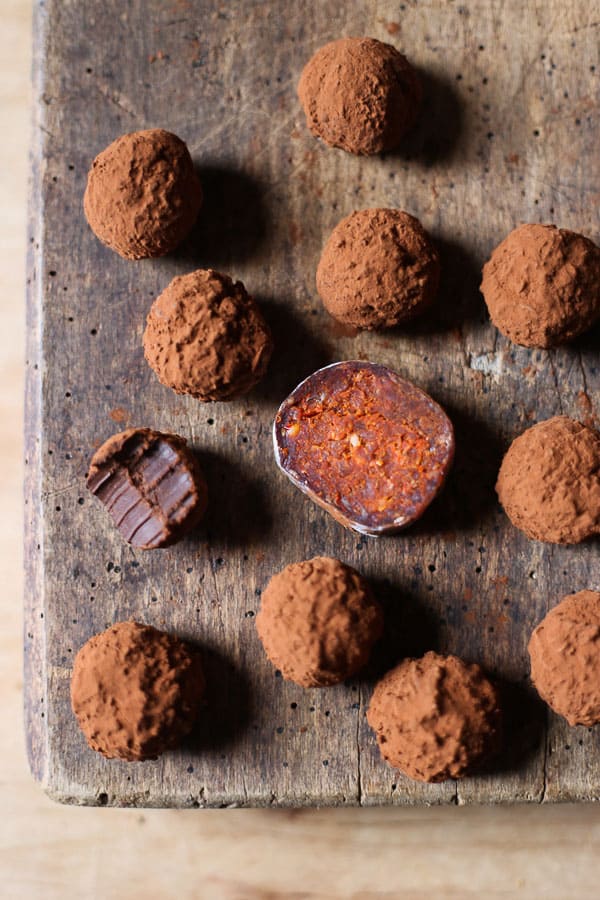 These 'Nduja Chocolate Truffles are pretty easy to make once you've sourced the good stuff. I would recommend making them for a really special someone, or to impress at a dinner party. They will certainly be a talking point. I, of course, made them on a whim on a Saturday evening and had scoffed most of them by Monday, so the rest had to be shipped off to Luke's office. I am nothing but the perfect role model.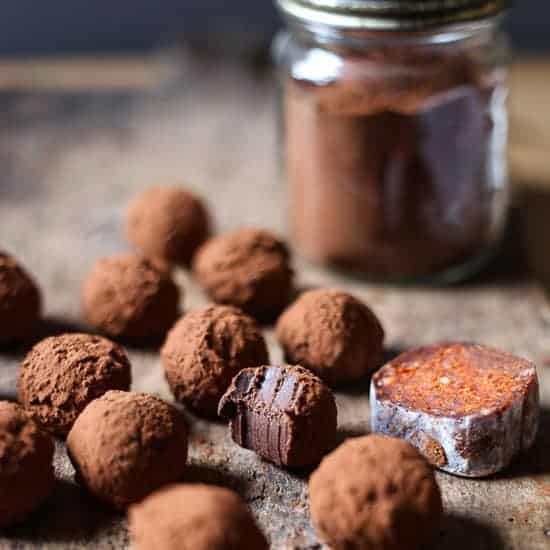 'Nduja Chocolate Truffles
Fruity Chocolate Truffles with a hint of smoky sweet spicy 'nduja
Ingredients
225

g

dark chocolate

200

g

whipping cream

50

g

'nduja

-

roughly chopped

3

teaspoons

light muscovado sugar

20

g

cocoa powder
Instructions
Chop the chocolate into small pieces then put into a large bowl and set aside.

Pour the cream, 'nduja and sugar into a blender and blitz until smooth.

Pour the 'nduja cream into a small saucepan and bring to the boil over a medium heat, stirring intermittently. Rest for a minute so as not to scorch the chocolate.

Pour the 'nduja cream over the chocolate pieces and stir together so the chocolate melts completely into the cream, turning into a thick ganache.

Rest the ganache in the fridge for one hour to achieve a rolling consistency.

Remove the ganache from the fridge and shape your truffles by rolling into about 15 small balls in your hands.

To finish roll the truffles in a dusting of cocoa powder.
Notes
You can coat the truffles in tempered chocolate if you like instead of the cocoa powder by following these instructions. It's a bit more involved but would make for an even more impressive truffle.
Nutrition
Calories:
143
kcal
Carbohydrates:
9
g
Protein:
2
g
Fat:
12
g
Saturated Fat:
7
g
Cholesterol:
19
mg
Sodium:
9
mg
Potassium:
148
mg
Fiber:
2
g
Sugar:
5
g
Vitamin A:
235
IU
Vitamin C:
4.9
mg
Calcium:
21
mg
Iron:
2
mg
Have you tried this recipe?
Head to the comment section and let me know what you think!