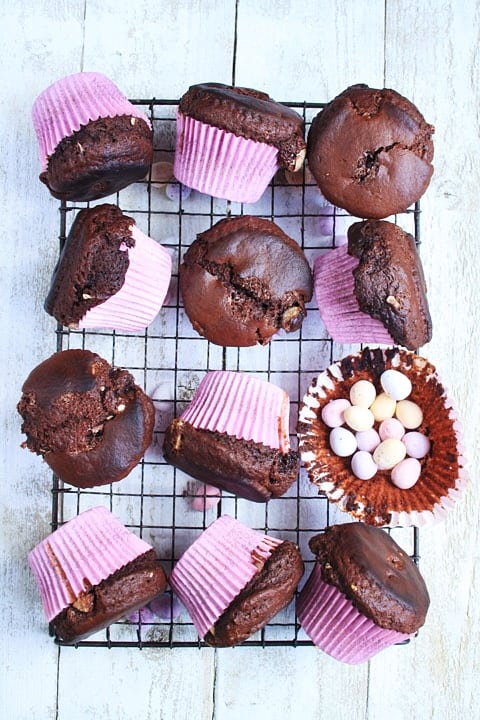 These muffins were borne from a sheer craving for chocolate and the fact that I have several bags of Cadbury's Mini Eggs in my cupboards at the moment were an absolute bonus.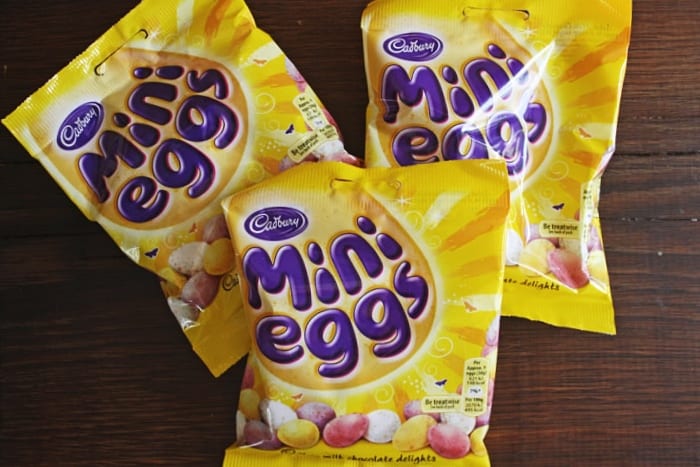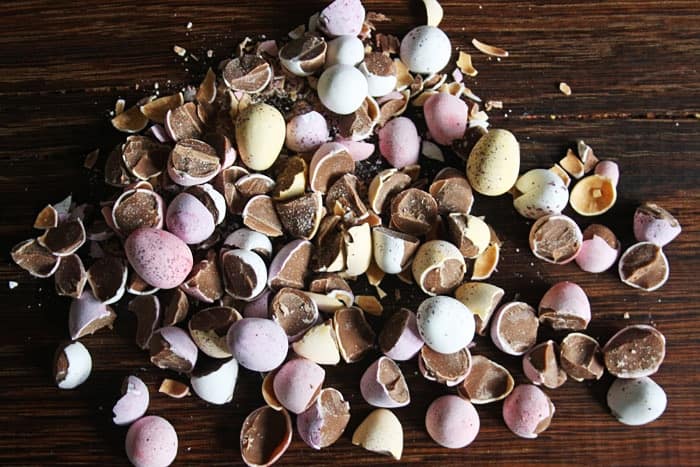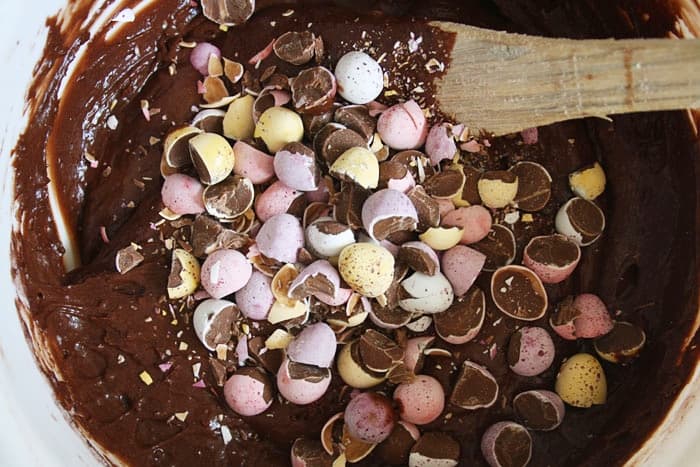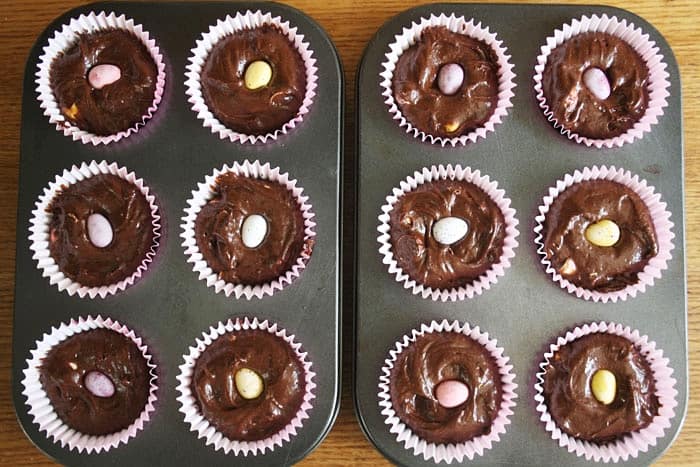 There is something about Cadbury's Mini Eggs that bring out your inner child. I know of no one who is no less than delighted whenever a bag is produced, at parties, in the office or as a treat on the way home from your weekly Sainsbury's shop. Or is that just me surreptitiously tucking into my bag as I'm stopped at the traffic lights?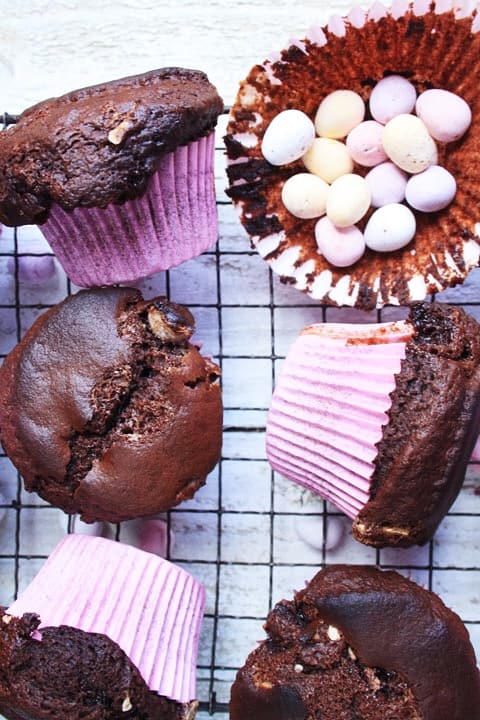 Now these muffins were not 100% successful as the baking of the Mini Eggs inside the muffins hid the pastel colours which I now remember was a problem with the Mini Egg cookies which I baked last year but never got around to posting as they weren't pretty enough. No matter because the taste is all there in these muffins. The not-too-sweet cocoa sponge is shot through with the sweet joy of large chunks of milk chocolate oozing within and the crisp outer shells add a smart bit of texture throughout.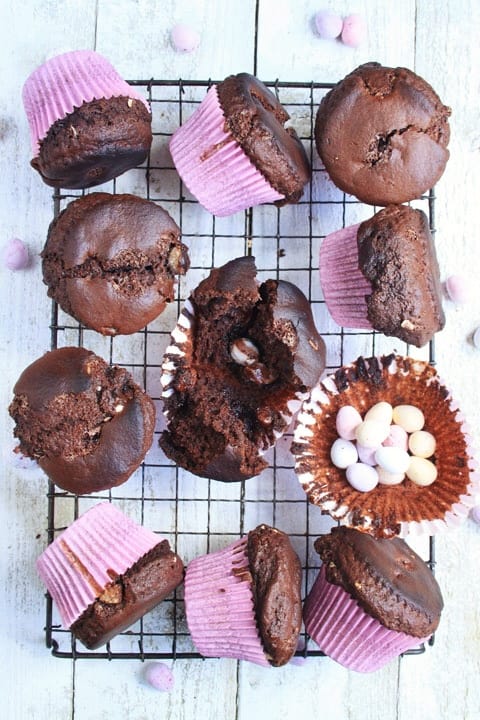 Mini Egg Chocolate Muffins
Makes 12
Adapted from Call Me Cupcakes' Double Chocolate Muffins
300g plain flour
80g cocoa powder
1 tablespoon baking powder
½ teaspoon bicarbonate of soda
¼ teaspoon salt
250g caster sugar
100g unsalted butter, melted and cooled
230ml buttermilk
2 eggs
200g Cadbury's Mini Eggs
Pre-heat the oven to 180°C and line a 12 hole muffin tin with muffin cases.
In a large mixing bowl sift together the flour, cocoa powder, baking powder, bicarbonate of soda and salt.
In a separate bowl whisk up the sugar, butter, buttermilk and eggs.
Add the dry ingredients to the wet ingredients and mix until everything is just combined.
Roughly chop about half of the Mini Eggs, making sure you keep some of them whole.
Stir the chopped Mini Eggs into the batter.
Divide the muffin batter equally between the cupcake cases.
Place in the oven and bake for about 15 minutes or until an inserted cocktail stick comes out clean.