This post contains affiliate links. Please read my disclosures.
These Honey Orange & White Wine Chicken Skewers are an easy addition to your summer grilling. The fruity sweet and salty marinade is practically drinkable and takes moments to prepare.
This recipe is quite close to my heart. It's the very first recipe I collected. The first of many, garnered from friends and family, ripped out of magazines, printed off the internet and saved from cooking classes and food fairs which now fill the eight full-to-bursting lever-arch files that are piled up in the corner of my dining room. This recipe represents the very first time I ate something and thought it was so delicious I wanted to re-create it for myself.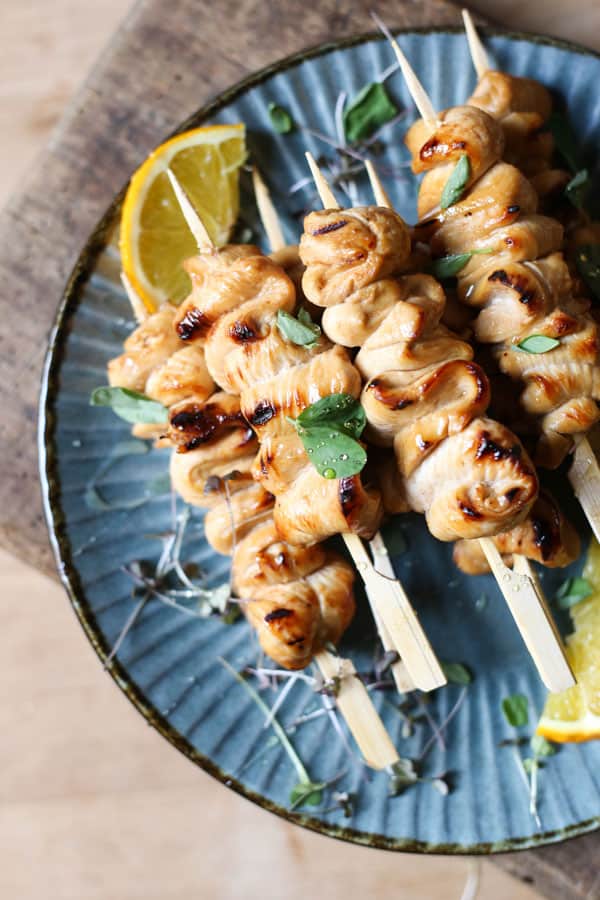 I remember my first few forays in the kitchen as an adult, cooking for myself at university. I made theHungarian Chicken from my mother's battered copy of Delia Smith's Complete Cookery Course for my boyfriend at the time and surprised even myself at how easy it was. I had been cooking Sunday lunches, bolognaises, lasagnes and simple cakes at home for years, but no recipe was required as the cooking was ingrained from years spent in the kitchen with my parents. I had never before sought out a recipe and made it according to a stranger's instructions until the Hungarian Chicken. This was food that was new and different, and I had made myself.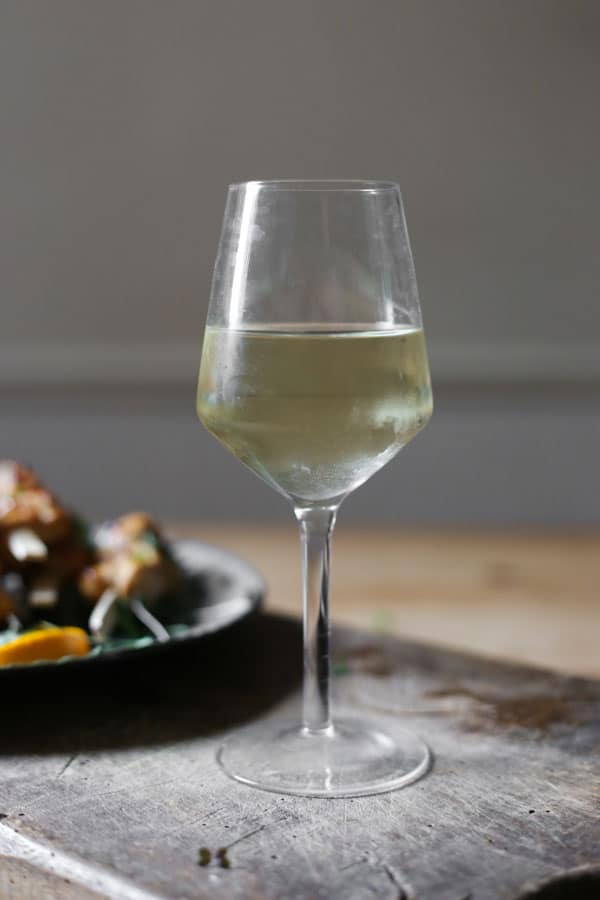 It wasn't long after this that I traipsed down to London for the weekend to see friends. We all knew each other from school, riding the train in from our various universities around the country and congregating together in London at one of our parents' houses. It must have been a 21st birthday and we were having a barbecue. No doubt afterwards we would have fussed around with hair and make up, swigging back white wine before grabbing taxis into town for our night out.
However, before all that we were throwing sausages and supermarket burgers onto a barbecue which one of us was tending. Another was responsible for chopping the salad, another for portioning out the bread but the friend whose house we were at was very carefully following a scribbled down recipe for chicken kebabs. She was pouring gallons of wine, honey and orange juice and other bits and pieces into a huge mixing bowl before adding chicken and stirring it all together, then threading it onto metal skewers. I thought this was incredibly enterprising for a student barbecue and helped her grab the ingredients from the cupboards and weigh them out.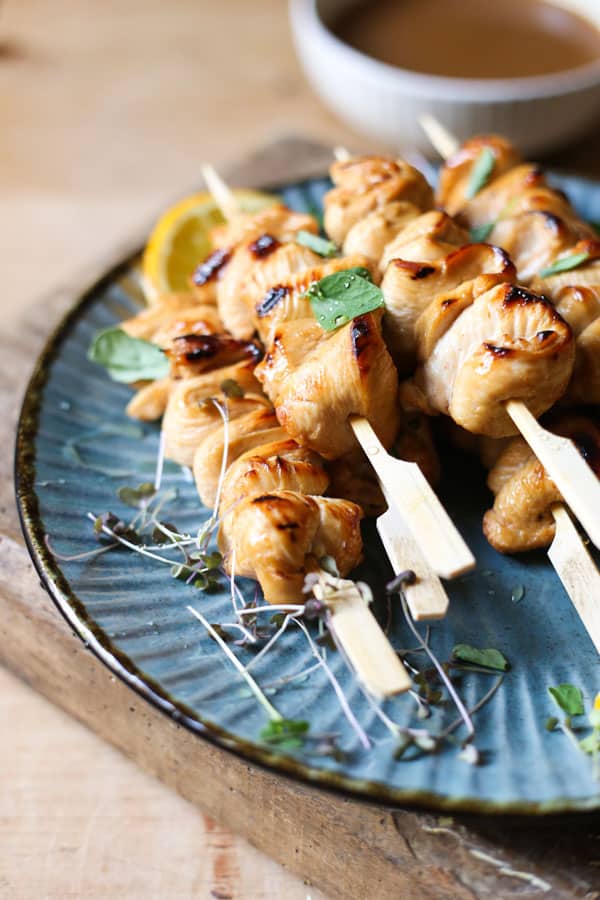 When ready the chicken was one of the best I have ever tasted, sweet and salty, slightly sticky from the honey and smoky from the barbecue with a bite of Tabasco. Every bite was imbued with this delicious marinade. Everyone said how nice the chicken kebabs were but this was something that I had never tasted before and I didn't want to not taste it again, I wanted to have this chicken at my barbecues. She said her family always made it and it came from an old cookbook they had somewhere, mostly they made it from memory but she had a few notes written down from her mother. She gave me her scribbled version of the recipe and I treasured it, taking it home. It wasn't long before I tested the recipe out myself and I was delighted that it tasted exactly the same.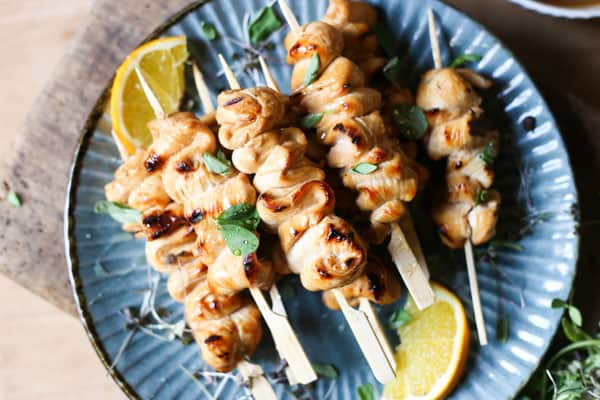 Now this recipe comes out at all of our family barbecues. The chicken always receives delightful comments and no wonder as it's the best marinade recipe I have up my sleeve. I am always happy to pass it on, as thanks to the kindness of an old friend, it is why I have it in the first place.
I no longer keep in touch with the friend who gave me this recipe for no reason other than our lives grew apart in the maelstrom of graduating university, moving flats several times and early career struggles. It makes me sad that our friendship fell by the wayside but now every time I have a barbecue and I am pouring the wine, honey and orange juice into my own mixing bowl, reading her scribbled handwriting and weighing out my ingredients I think of her.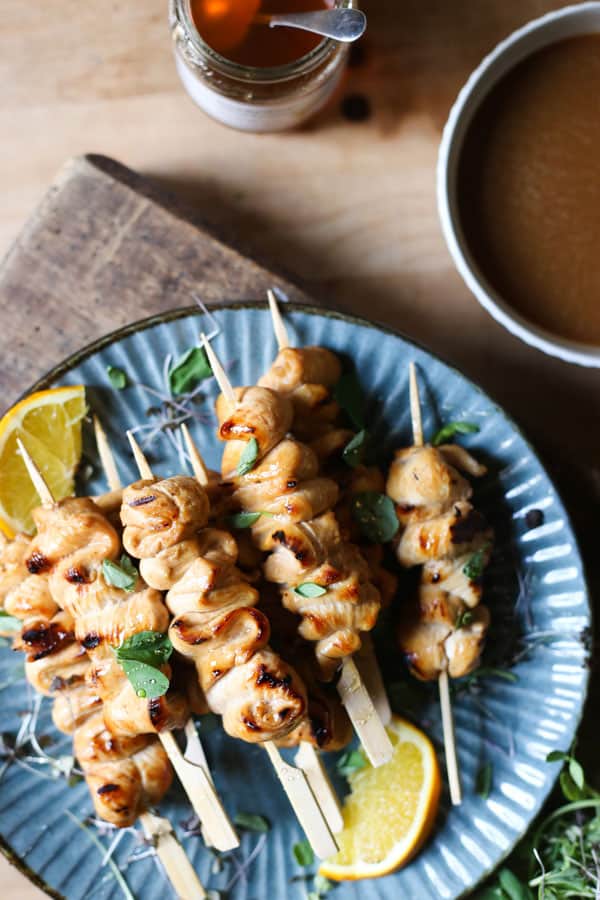 SHOP THE RECIPE >>> Coconut Aminos
If you like this recipe then you may like...
I urge you to give these Honey Orange & White Wine Chicken Skewers a try. If you do then please leave a comment below and give the recipe a rating which helps others find the recipe on Google. If you then go on to use this recipe as a launch pad for your own culinary creation then I'd also love it if you'd share it and tag me on Instagram. It is so lovely for me to see your versions and variations of my recipes.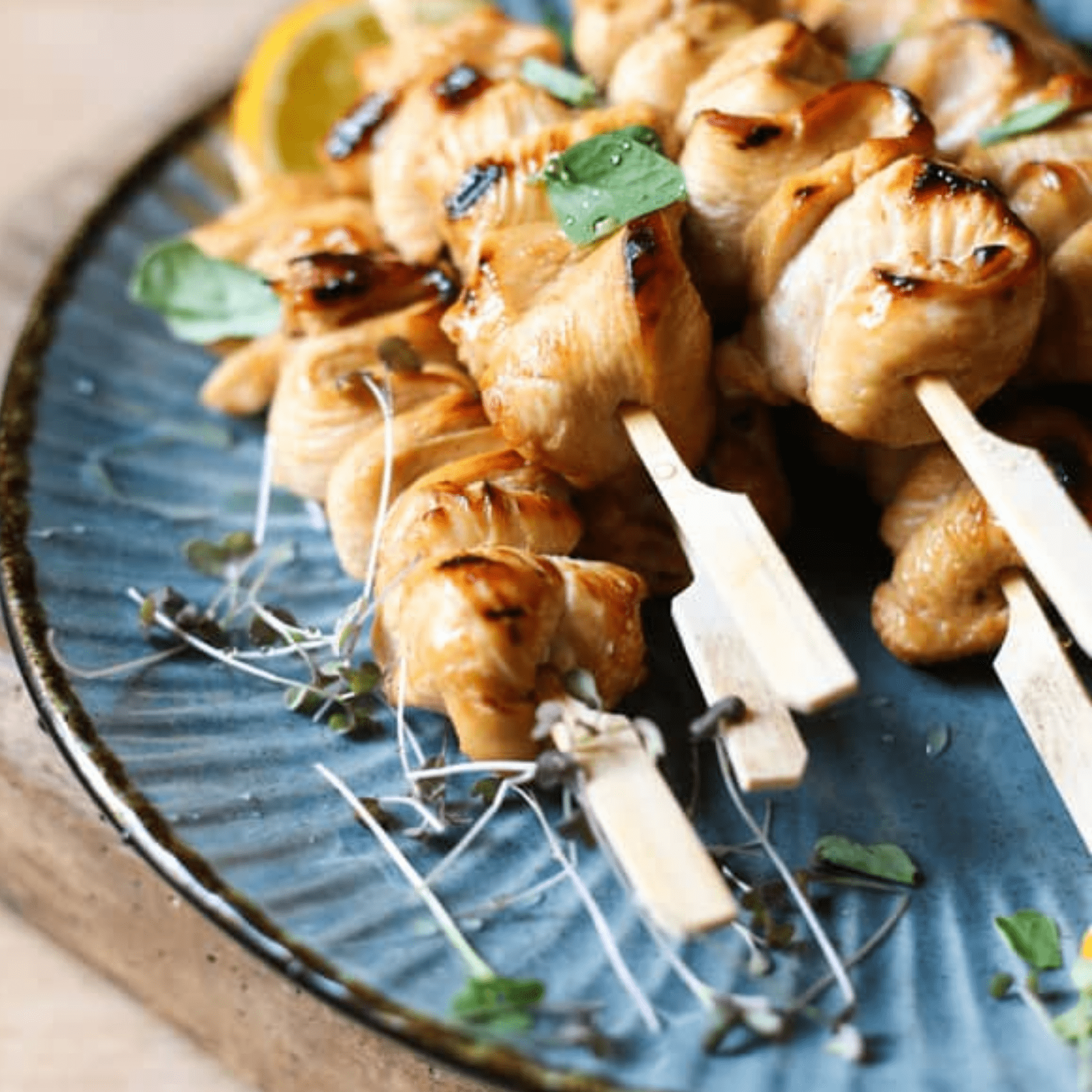 Honey Orange & White Wine Chicken Skewers
These Honey Orange & White Wine Chicken Skewers are an easy addition to your summer grilling. The fruity sweet and salty marinade is practically drinkable and takes moments to prepare.
Ingredients
1.5

kg

chicken breasts

-

cut into strips, about 6

90

g

honey

90

ml

coconut aminos / tamari or gluten-free soy sauce

280

ml

white wine

280

ml

orange juice

1

teaspoon

mustard powder

1

teaspoon

sweet smoked paprika

¼

teaspoon

ground allspice

1

teaspoon

garlic granules

½

teaspoon

Tabasco sauce
Instructions
Whisk together all the marinade ingredients in a large bowl, add the chicken strips then leave for at least 1 hour to marinate.

Whilst your chicken is marinating soak your skewers (if you are using wooden ones) in a bowl of water to stop from burning on the grill.

Thread the chicken strips onto the wooden skewers before placing on a hot grill. Grill for 3-4 minutes on each side before removing and serving.
Nutrition
Calories:
409
kcal
Carbohydrates:
22
g
Protein:
53
g
Fat:
6
g
Saturated Fat:
1
g
Cholesterol:
160
mg
Sodium:
641
mg
Potassium:
1072
mg
Sugar:
16
g
Vitamin A:
330
IU
Vitamin C:
26.6
mg
Calcium:
22
mg
Iron:
1.3
mg
Have you tried this recipe?
Head to the comment section and let me know what you think!
This recipe is updated from a 2014 post with new photos and a recipe with clearer instructions and updated to gluten-free.