This post contains affiliate links. Please read my disclosures.
Making your own Home-Cured Salt Beef is easier than you think and produces the most amazing results every time.
Despite having every opportunity, I only started eating salt beef very recently. Up until then it always reminded me of when I was a student and would spend the weekends in London with my boyfriend of the time. We would drive out to the 24hr Beigel Bake on Brick Lane from Putney at some ungodly hour in the middle of the night to get our bagel fix, he would have salt beef and I would have smoked salmon as I refused to eat beef back then. It became a tradition of ours to eat at that strange time, although since I was a student food was usually eaten at curious hours in the middle of the night, usually after drinking too much VK Blue at the student union.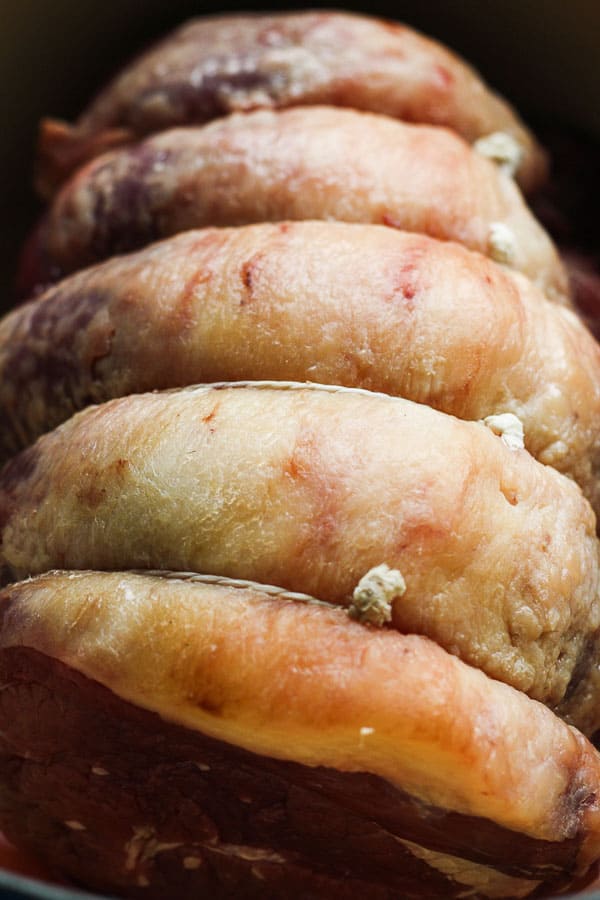 When I moved to London and after we broke up I remembered our trips to the East End fondly. By this point I was a fully fledged meat eater with a vengeance and for years I kept meaning to go back and try this amazing salt beef bagel that he had always raved about. However, as a put upon runner in the lower echelons of a TV production career I was too exhausted to haul my poorly paid arse across London in the dead of night for a bagel. Salt beef didn't really seem to appear anywhere else so it became something of a nostalgic food memory for me.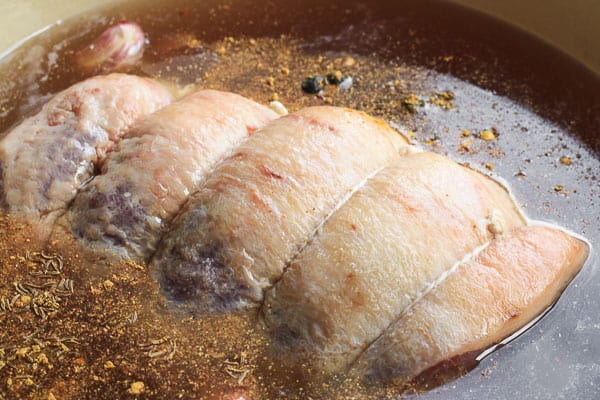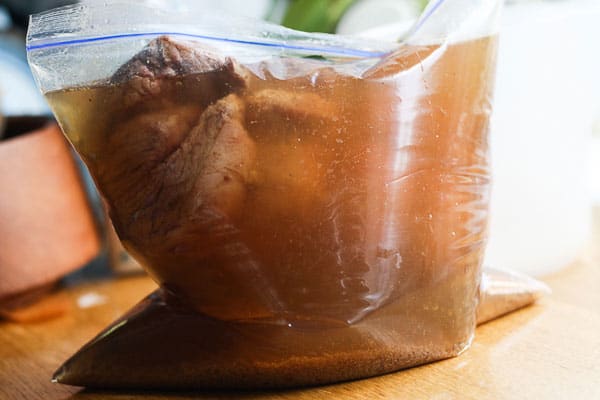 However, over the past few years salt beef has been popping it's little head out of the odd menu and cropping up at farmers' markets. I gave it a go once or twice but didn't really find much to write home about. It wasn't until I started making it myself that I have finally begun to start appreciating it and have now whole-heartedly embraced it as part of my present day kitchen.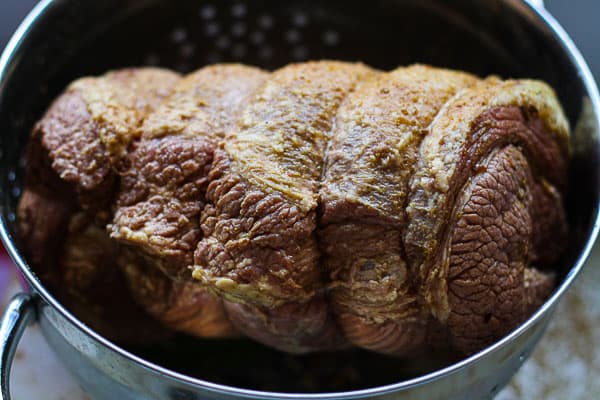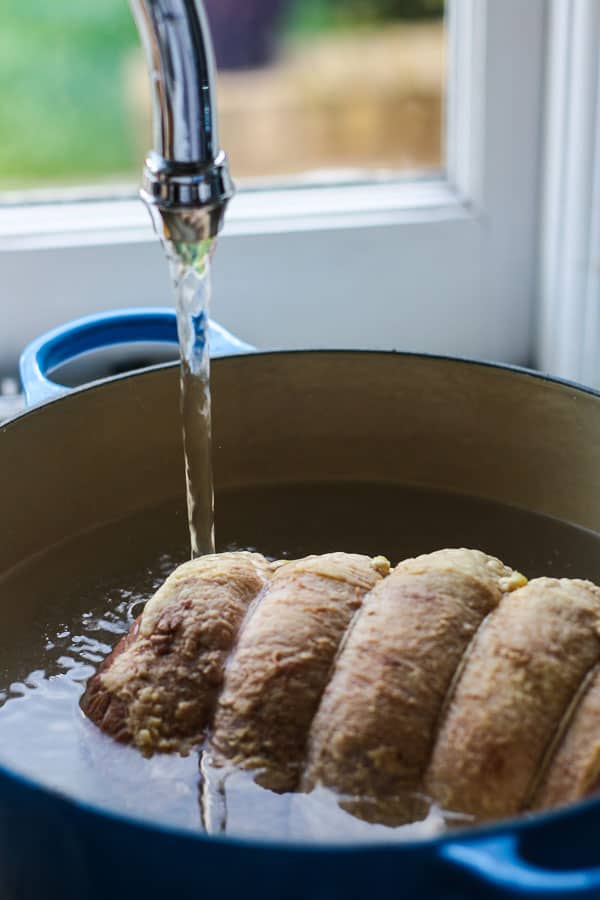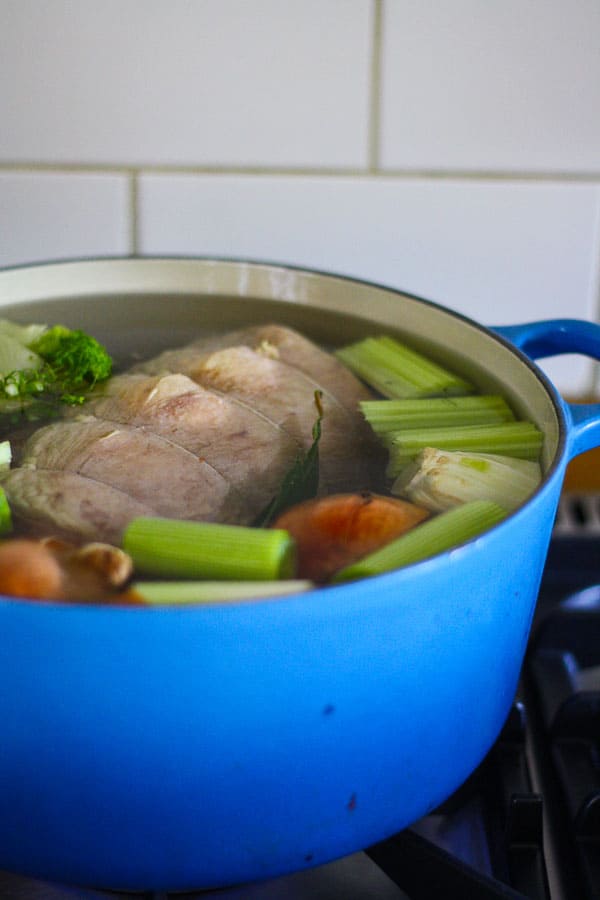 It was a request from my husband a year or so ago that I have a stab at it myself as he loves it and I'm always up for giving any food challenge a go so I was happy to comply. It turns out that this was one of the easiest challenges I've undertaken. Making salt beef is a cinch. It requires no more effort than bringing a good piece of brisket up to a boil with some pickling spices, bagging it up and slinging it into the fridge. Two weeks later you just boil it up again with some aromatics or really any herbs and spices of your choice and cook it for around three hours. Then, done. Yes, so you have to live with the beef lazing around at the bottom of your fridge for a couple of weeks, leading you to blaspheme every time you are trying to put the shopping away but believe me, once it's ready you'll forget all about those troublesome times and will be planning your next brining session as soon as the last piece of beef has been eaten.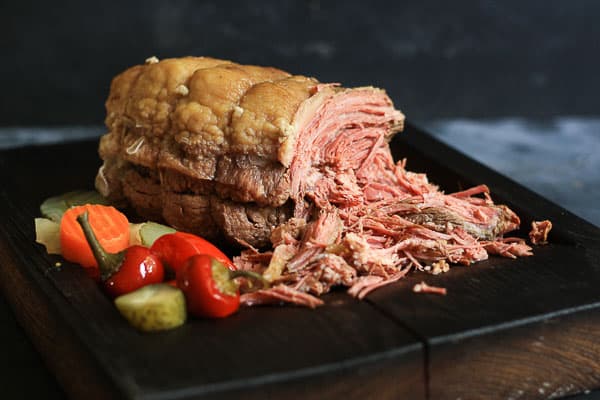 You want a nice good fatty bit of brisket when you buy it from the butcher, as not only will the fat lend flavour but those are definitely the bits you will salivate over once it's hot and melting in your bagel. The recipe below calls for saltpeter or prague powder which is a mixture between table salt and sodium nitrate. It helps aid the brining process and is dyed pink so that it isn't confused with table salt. Many of the recipes I have read say that it isn't necessary to include and actually I haven't bothered with it in the past. However this time round when I made my salt beef I thought I would go the extra mile and bought a packet of it online. I have to say that it hasn't altered the taste of the beef that I can really notice but it has added so much in terms of the colour of the meat. The glorious pink (rather than the lifeless grey of yore) makes the beef look as impactful as it tastes so I do think it's worth getting hold of some prague powder if you can. The good news is that since you don't need very much the packet will last for ages.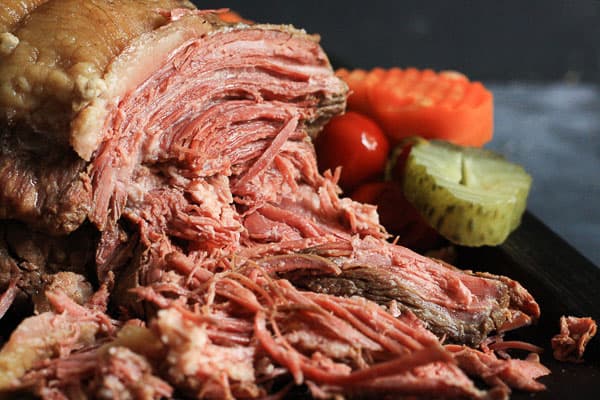 Don't be restricted by just eating the salt beef in bagels, although you will find it hard to have any other way once you've tried a homemade salt beef bagel. The first time we made salt beef we were eating bagels of it morning, noon and night without any hint of boredom. However, bread and I don't always see eye to eye, so I often have the salt beef re-heated (always re-heat it if you can, in a saucepan with a bit of melted butter, it's just sublime) mixed with some sauerkraut and served with a wonderfully crunchy carrot and radish salad. Although I wanted something a bit more substantial the other day and did have great success serving it over rice with a sour cream and hot English mustard dressing, with plenty of sauerkraut, of course, on the side.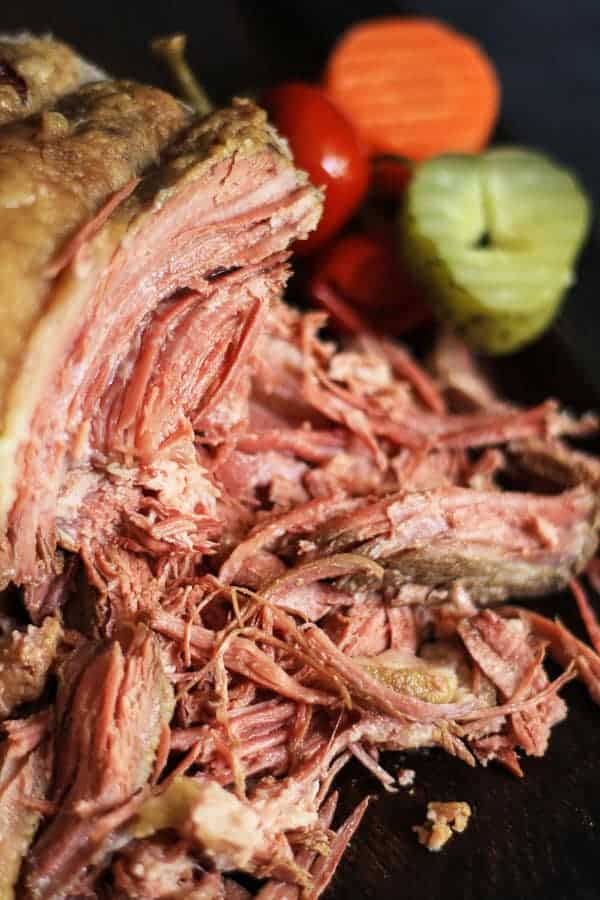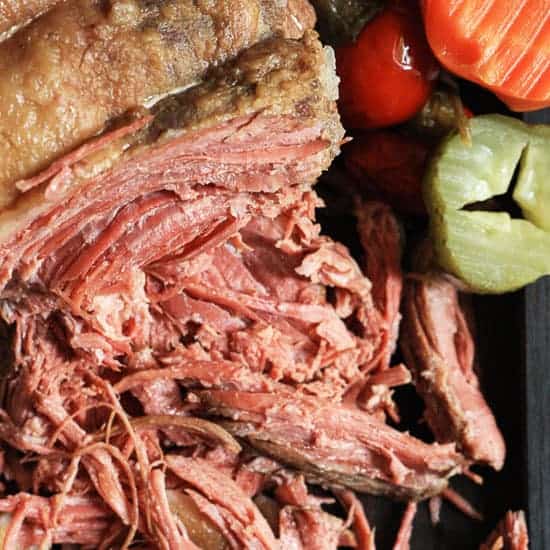 Home-Cured Salt Beef
An easy recipe for perfect home-cured salt beef
Ingredients
Pickling Brine
200

g

salt

75

g

granulated sugar

15

g

prague powder

3

garlic cloves

-

crushed lightly with the back of a knife

2

teaspoon

ground coriander

1

teaspoon

mace

1

teaspoon

ginger

½

teaspoon

nutmeg

½

teaspoon

allspice

¼

teaspoon

caraway seeds

¼

teaspoon

crushed chillies

5

juniper berries

-

crushed lightly
Aromatics
1

leek

1

onion

1

carrot

1

celery stick

½

small fennel bulb

1

bay leaves
Instructions
Place your brisket in a very large saucepan. Add all the ingredients for the pickling brine and cover with water. Bring it to the boil, then remove from the heat and leave to cool.

Take a very large food bag and lift the beef out of the pickling brine and place into the bag. Ladle the pickling brine in, around the beef, until the beef is completely submerged and the bag can take no more. Securely tie the bag up, then place that bag o'beef in another food bag and tie that up securely. You do not want any leaks in your fridge.

Place the beef in the bottom of your fridge and leave it there for between 1-2 weeks, turning every couple of days so the brine really gets involved with the meat.

Remove the meat from the fridge and drain from the pickling brine. Run the brisket under a tap of cold water to get rid of any excess brine from the surface of the meat.

Place the brisket in a large saucepan and add in the aromatic ingredients. Cover with water and bring to a boil. Turn the heat down and simmer for 3-4 hours until an inserted skewer falls happily into the meat without resistance.

Remove the meat from the aromatic stock and eat hot in a bagel with English mustard and sauerkraut.

It will keep in the fridge for up to 3-4 days and you can eat it cold but it's nicer re-heated.
Notes
Inspired by Tim Hayward's method of salt beef from his Food DIY book
Nutrition
Calories:
236
kcal
Carbohydrates:
10
g
Protein:
26
g
Fat:
9
g
Saturated Fat:
3
g
Cholesterol:
78
mg
Sodium:
6570
mg
Potassium:
503
mg
Fiber:
1
g
Sugar:
7
g
Vitamin A:
1015
IU
Vitamin C:
3.4
mg
Calcium:
27
mg
Iron:
2.8
mg
Have you tried this recipe?
Head to the comment section and let me know what you think!
SHOP THE RECIPE
If you do want to use prague powder and I recommend you do then I use Prague Powder 1 200g FOOD GRADE Curing Salt
which gives the beef a beautiful pink colour.
This post may contain affiliate links which won't change your price but will share some commission.