This post contains affiliate links. Please read my disclosures.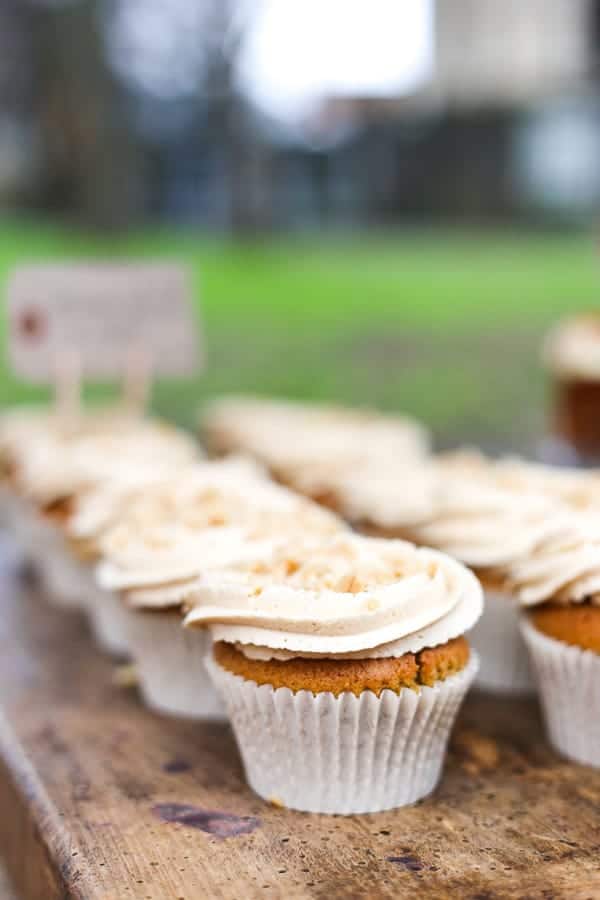 This is an odd post. There is no recipe involved and it feels self-indulgent. However, I'd like to explain why this blog and my business made the transition to be 100% gluten-free last year. My mum still doesn't really get it so maybe this post is just for her benefit. If you can bear it I will be waffling on for longer than usual and I do hope you read on but if all you care about is more cake then perhaps have a look at this Bounty Cake from yesteryear instead – it's an oldie but a goodie.
I have known about my gluten intolerance for the past nine years when I became quite sick in my early twenties. My symptoms were chronic nausea and the most debilitating fatigue. This led the way to horrible mood swings and depression which led to stress, weight gain and then more depression. I had every blood test under the sun, maybe I had an under-active thyroid gland? Maybe I had ME? I lost count of the times well-meaning friends and family asked if I might be pregnant.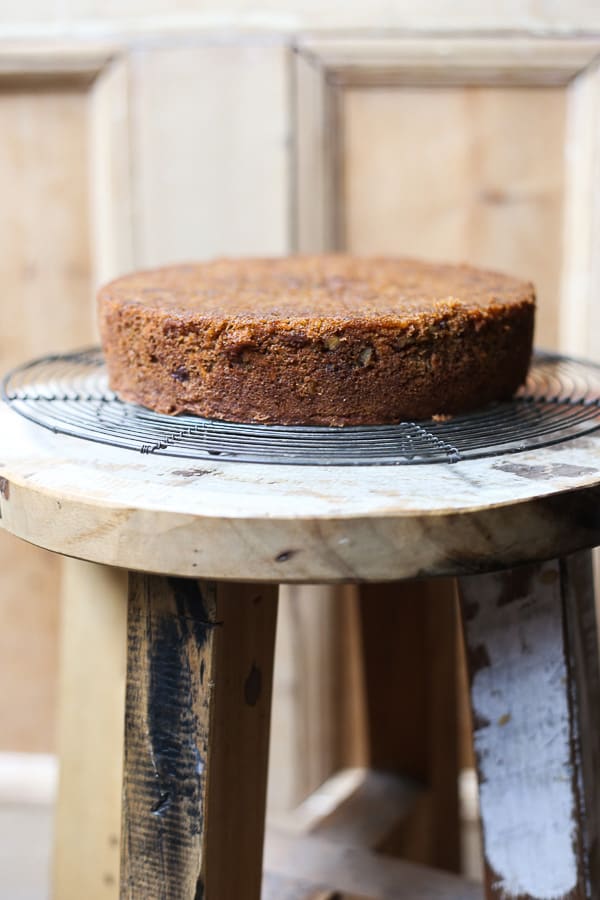 I ignored my GP's advice to consider taking medication for depression and instead decided to tackle my weight gain which I thought might help so I began to see a personal trainer and nutritionist. Straightaway she recommended I try cutting out gluten from my diet. It didn't take long before my energy levels had picked up and the constant nausea I felt had vanished. Hand in hand with exercise my weight fell back down. I ate good nutritious whole food and I felt healthy and happy. Gluten-free bread and I lived happily ever after. The end.
Except it wasn't.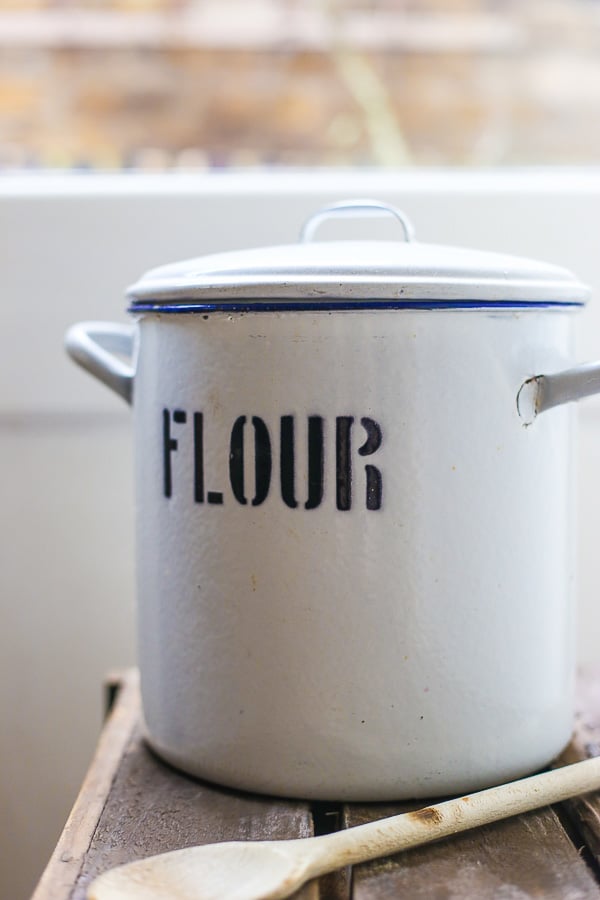 See, I love to bake. At the time I worked as a TV Producer and only baked for a hobby, giving most of my efforts away to friends, work colleagues and neighbours. I ate a little myself to see how a recipe had turned out, and of course because cake is brilliant, but it was all under control and a touch of wheat every now and then didn't seem to affect me so much.
After I stopped working full time as a TV Producer I began a food blog. Despite being known for my cakes by colleagues and friends I deliberately didn't want to focus on that as I knew I had this gluten intolerance and baking and eating cakes every day didn't make sense. So instead I wrote a little bit about everything and only included wheat based recipes once in a while. It was very reflective of how I ate at the time.
Then two things happened.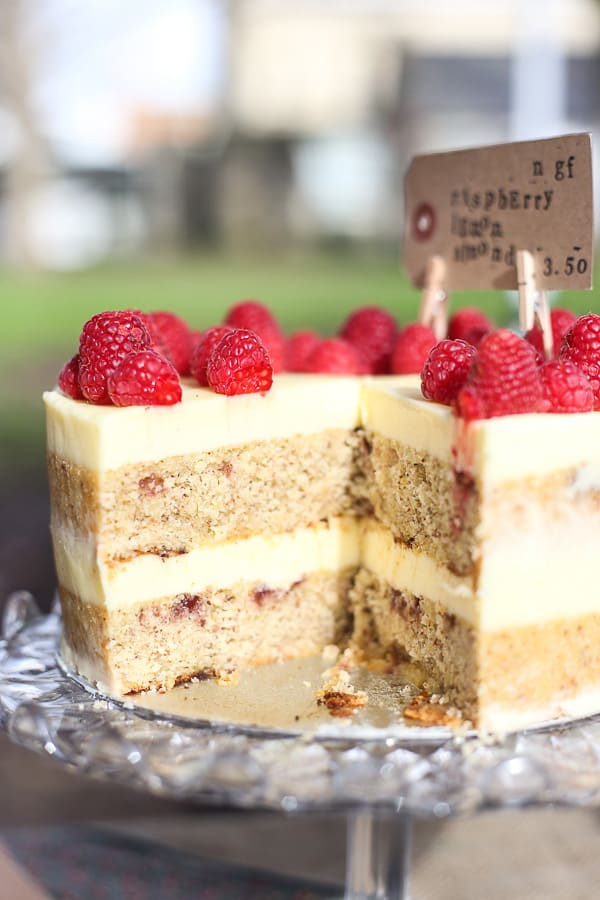 It was like my self-restriction on baking suddenly erupted into an intense desperate need to combine sugar, eggs and flour at every available opportunity. To combat the overwhelming amount of cakes I started producing I decided to start a cake stall. It seemed the perfect solution, I could bake all the time and then sell what I made thereby not eating any of it.
The other thing that happened was that on the weekend of my second cake stall I discovered I was pregnant.
Buttercream and morning sickness are not a happy combo. My dream of having my own cake stall in reality felt a little like a weird form of torture for nine months. Ah, nausea how I had missed you. As a result I barely ate anything I made but relied upon tried and true recipes that I had been baking for years. So I still kept to a mainly gluten-free diet and let the customers eat my cakes, which is kind of the whole point of a cake business anyway.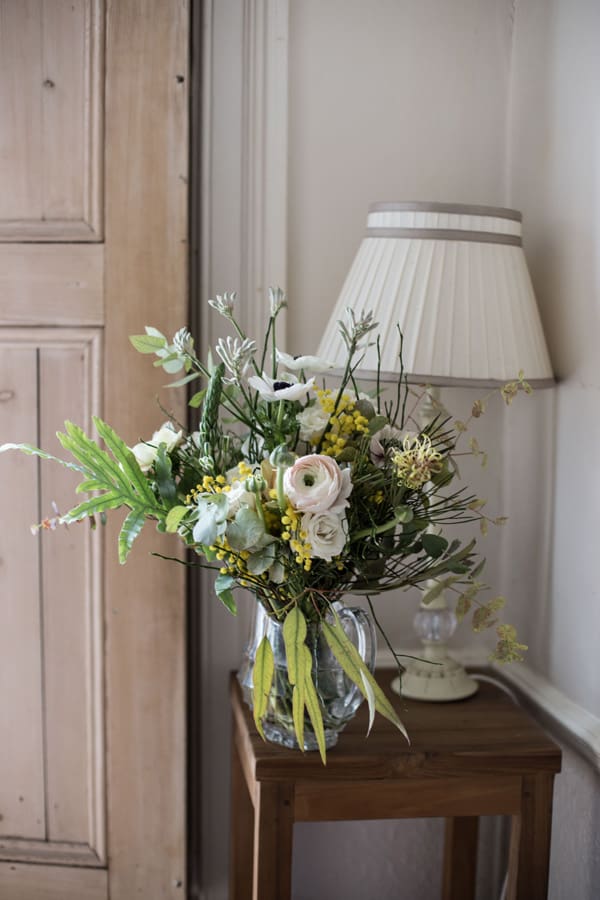 Despite my good health intentions I found life with a newborn difficult. I was so out of my depth (still am), tired and constantly terrified (ditto), so I did what any anxious sleep deprived zombie would do and turned to carbs and sugar to get me through the long days and nights. It turns out that for me an excess of carbs and sugar were just gateway drugs to gluten. Soon I had an endless packet of digestives in the pocket of my nursing chair, I ordered cake for breakfast at cafes alongside my new mummy friends and absorbed thick wedges of toast in lieu of actual meals.
A few months into motherhood I was excited to start up my cake stall again and began recipe testing for the re-launch. Something had changed though. These recipes were not making me happy, the cakes that I was producing were delicious but I had no appetite for them and recipe testing was proving a really unenjoyable task. It took me longer than it should to realise that the consistent exhaustion and illness I had been feeling of late wasn't the normal side effects of having a baby, after all he was pretty much sleeping through the night by this point. It was all the gluten I had begun ingesting again in complete denial of my intolerance. What an idiot. It's one thing feeling crappy when there is only yourself to look after but my permanent gluten hangover made looking after a growing child more difficult than it needed to be.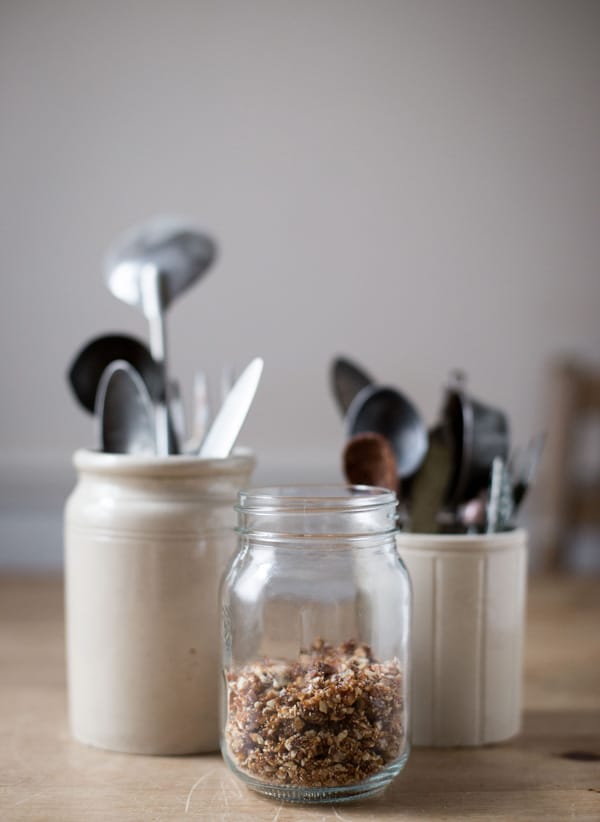 As I took a hard look at myself I realised that for years I had been embarrassed by my gluten intolerance. Although I ate well privately, when I was unleashed into the big wide world I couldn't commit to revealing to friends that I was gluten-free or double checking with restaurants the ingredients of each dish. I don't like to make a fuss or call attention to myself so I didn't.
Actually I'm now finding freedom in being honest about my gluten intolerance. I don't care if the naysayers think it's a fad or fussy or want to question why I ate spaghetti bolognaise perfectly happily for the first twenty years of my life without any drama. I don't need to explain science's current thinking as to why gluten intolerance is on the rise. I just know how I feel and gluten makes me feel like crap, so if you don't mind I think I'll give it a pass.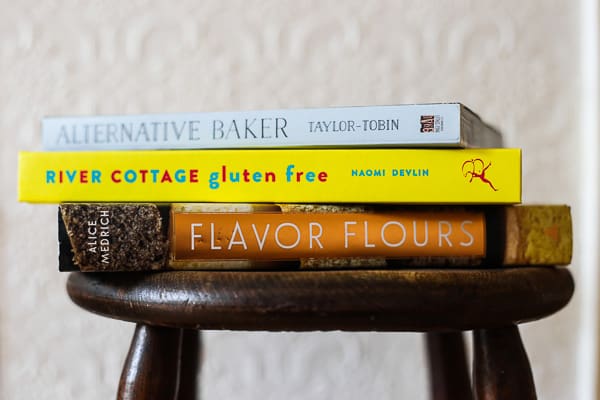 One of my most important moments in terms of being a baker came last year when I read Flavor Flours by Alice Medrich and a lightbulb went off in my head. There were other flours out there besides wheat flour and what's more, they tasted amazing. They may not behave like wheat flour but that was okay, they did other things which were just as interesting. It's been a really fun challenge for me to devote myself to developing gluten-free recipes and transitioning my cake stall to be 100% gluten-free was really exciting. I had always included a selection of gluten-free cakes anyway and these had proved really popular so the prospect of changing my business model wasn't so daunting.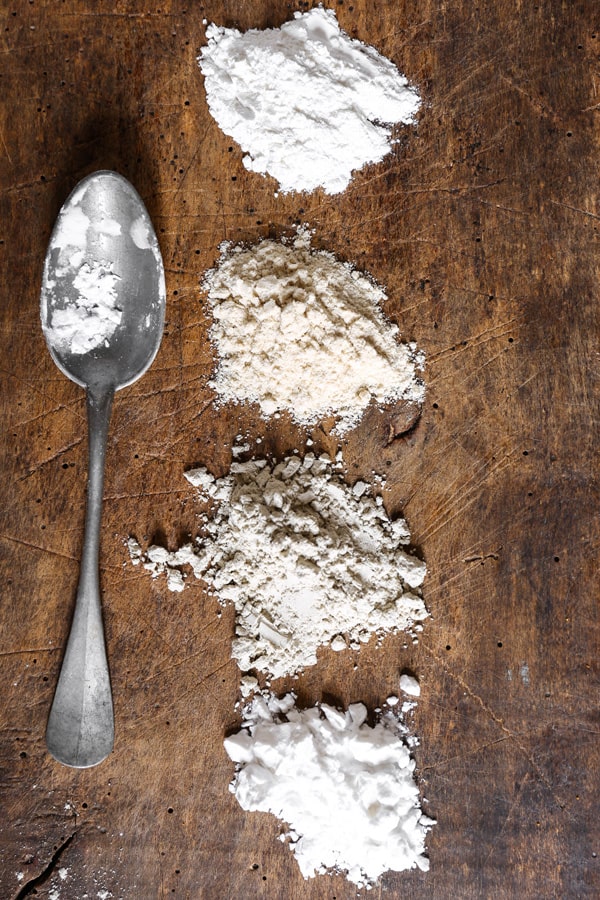 In the next few months I will be converting a lot of my old recipes on the blog to be gluten-free. Of the ones I have done so far I have been amazed by how much I prefer the alternative versions.
So that's me and my gluten-free self in a nutshell. It's still early days for my cake developing but I have to say I haven't really looked back since making the big change last year. It's so much easier to be gluten-free than it was when I first discovered my intolerance nine years ago. Alternative flours are not as difficult to come by and people seem to be more informed about allergens and restrictive diets. Plus I am safe in the knowledge that if I stick to a gluten-free existence 99% of the time then once every few weeks I can allow myself a cheeky digestive from someone else's packet, it's just something I must not make a habit out of. Plus I'm also working on my gluten-free digestive recipe.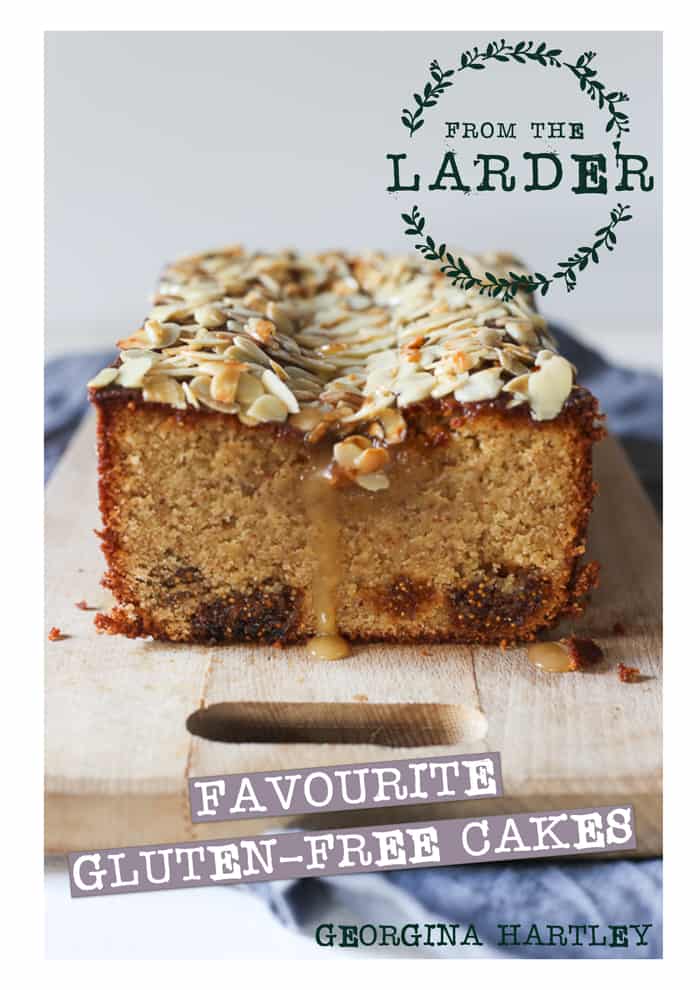 I sell my cakes at local farmers' markets in London but lucky for those who don't live nearby I also love sharing the recipes for all the cakes I sell and if you want to receive more of my cake stall recipes then I have a FREE mini e-book of the top 3 Favourite Gluten-Free Cakes which are on my stall including Fig, Almond and Salted Honey Cake, Peanut Butter and Jelly Cupcakes and Minted Brownies. The recipes are really special to me and if you want a copy of them then just click the button below!