This post contains affiliate links. Please read my disclosures.
This post was done in partnership with Virginia Hayward. All thoughts and opinions are my own.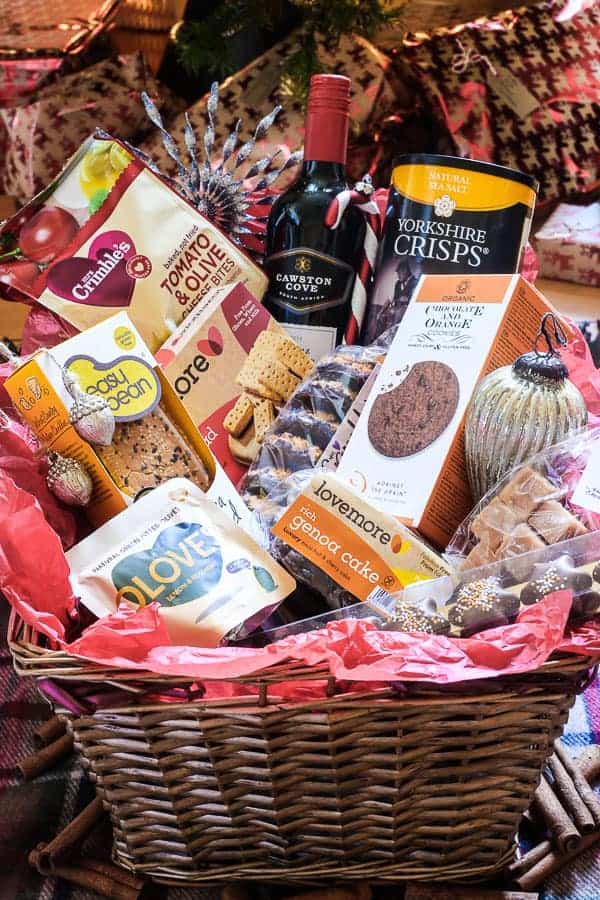 Christmas is a bit of a struggle for those of us with gluten intolerances or allergies. Not because it's difficult to make or find delicious gluten-free food but because suddenly you find yourself in several situations where your food issues just might not be catered for. Not that it isn't just as bothersome if you are not gluten-free yourself, when you are obliged over the festive period to accommodate for a gluten-free family member or friend. Not everyone has read my post on Sweet Rice Flour to know it's an excellent substitute for wheat flour in your gravy or has a clue to make any other stuffing for the turkey than Paxo.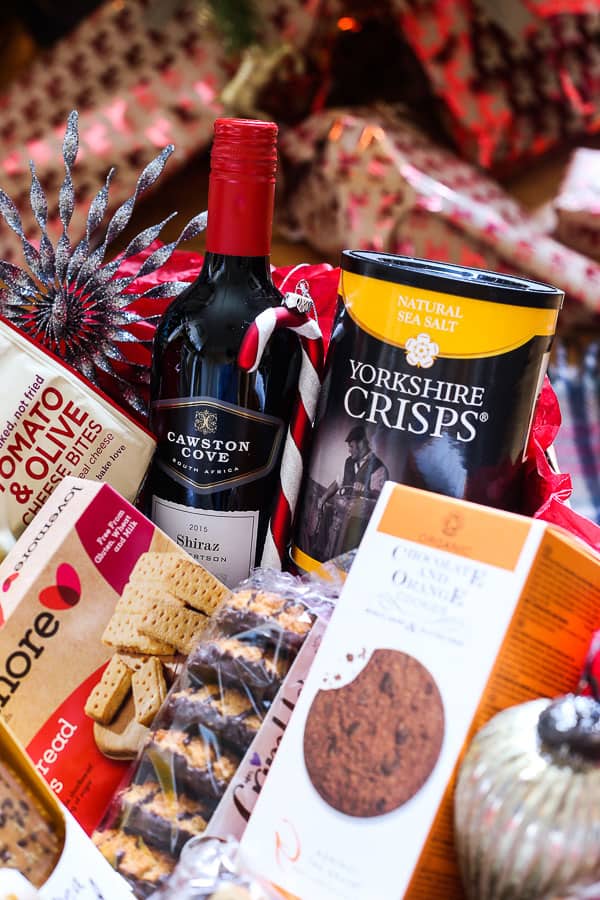 I have been to a few Christmas parties this year and pastry and wheat flour offerings are manifold. Amongst the mounds of spring rolls, mini quiche, mince pies and sausage rolls you might only be able to scrounge the odd crisp if you're lucky. Most mass-produced nibbly bits tend to involve some sort of bread or pastry so the gluten-free party-goer often finds it best to eat before the party rather than face the prospect of looking forlornly at the buffet table all night. Who can blame the party-thrower either. It's not easy to source gluten-free nibbles and you don't necessarily know if anyone at the party is going to be gluten-free. Plus if you start to worry about the gluten-free guests you just know that you'll have to sort out the vegans too.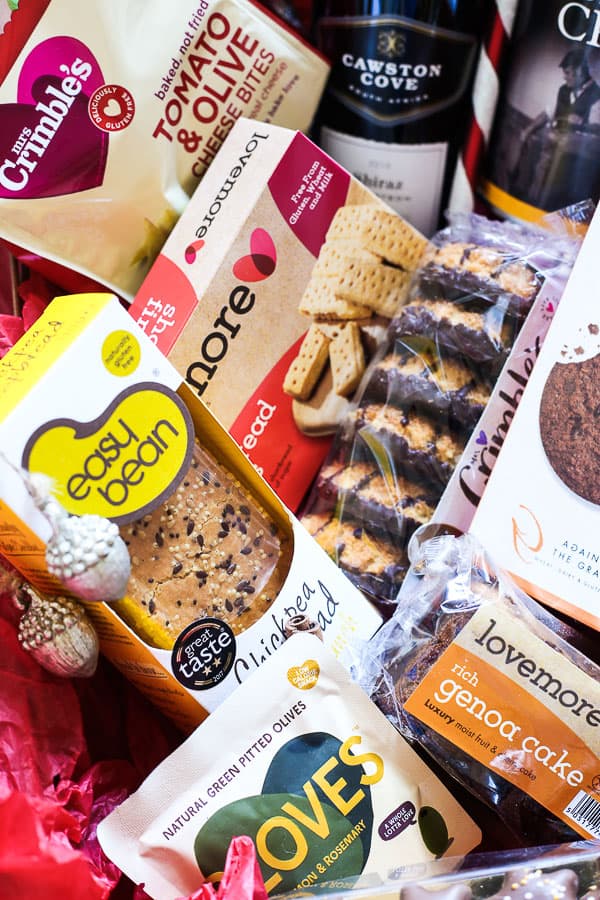 Then there's the receiving of gifts. If you are a little food obsessed then you are also probably poised to receive a lot of food-related presents which to my mind is the best kind of present. However, it's not always easy for your gift-giver to fully understand the ingredients. That pesky gluten crops up in the most unexpected of places. Take the deliciously expensive banoffee chocolate bar I received last year. Sounds great right? But those little bits of shortbread cookie hidden throughout the bar contained gluten. To an untrained eye the gift was chocolate, it was fancy and looked pretty special, what could go wrong? It was a well-intentioned but misunderstood present, but on the other hand Luke is always more than happy to take these anomalies off my hand so they never go to waste.
With these awkward times in mind Virginia Hayward contacted me to see what I thought of their luxury gluten and wheat free hampers I was intrigued and actually really excited. This would be a gift with no hidden ingredients, where you could literally dive in, food intolerances and all and not have to fake a polite and grateful smile.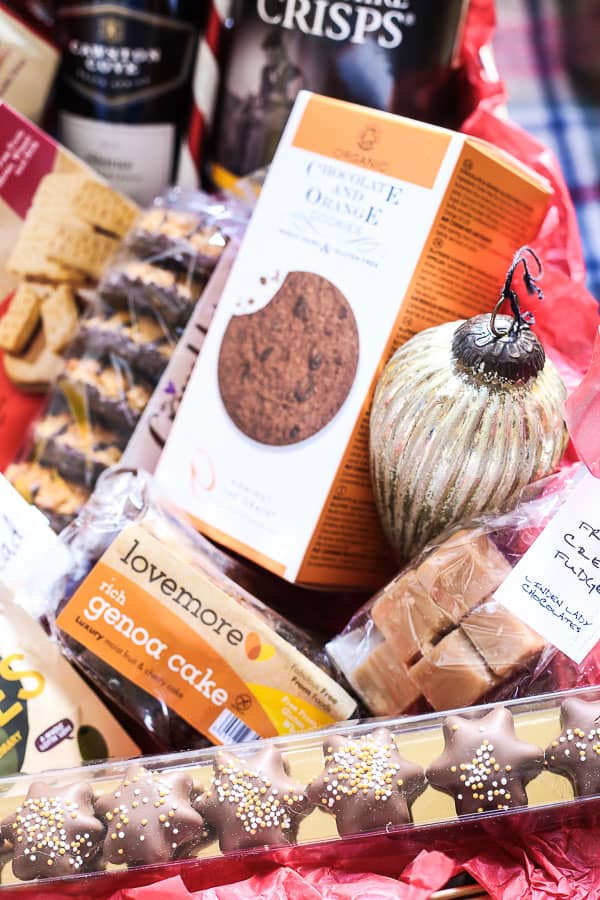 It took me ages to stand my ground where gluten is concerned. The first wedding invite I responded to marking my 'special dietary requirements' made me so self-conscious. I hate being a bother and I don't like being deemed difficult so I try to play down the fact I am gluten-free and obviously not make a thing of it if someone gets it wrong. Not that you'd guess it from my job as a gluten-free baker and blogger. Yes I sure am trying to hide my intolerance under a bushel.
If I were to receive a food hamper full of treats and yummy gluten-free delicacies then I would be incredibly touched. It's not always easy for those who don't suffer to accommodate gluten intolerance but a gift like this suits both the giver and receiver and shows understanding and thoughtfulness. Plus, it's food and any food I can eat with abandon makes me very happy.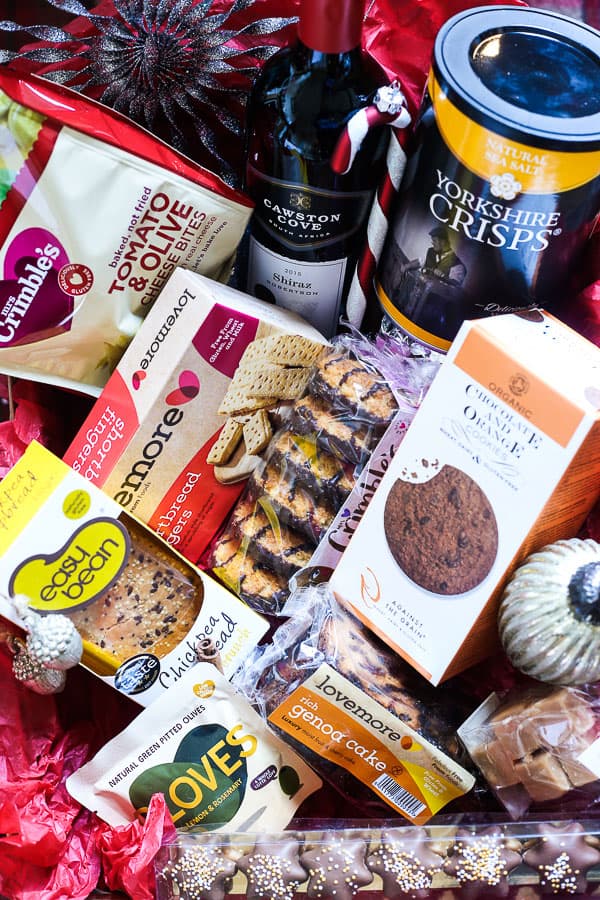 All the products in these Virginia Hayward Gluten and Wheat Free Hampers are well sourced and delicious. I should know because for research purposes I opened every packet and sampled each little morsel as I made sure to not leave any stone left unturned in this post. Take it from me the recipient of the hamper will be well catered for, shortbread biscuits, chocolate orange cookies, Yorkshire crisps, crackers, fudge, chocolates and even a bottle of wine mean that all snacking purposes over Christmas are accounted for. Not only that but all these wonderful treats arrive in a beautiful willow basket. With the contents now consumed my basket is waiting patiently in the nursery ready to house the babygrows, blankets, newborn hats and dinky socks which will be coming out of the attic in the new year for our April arrival.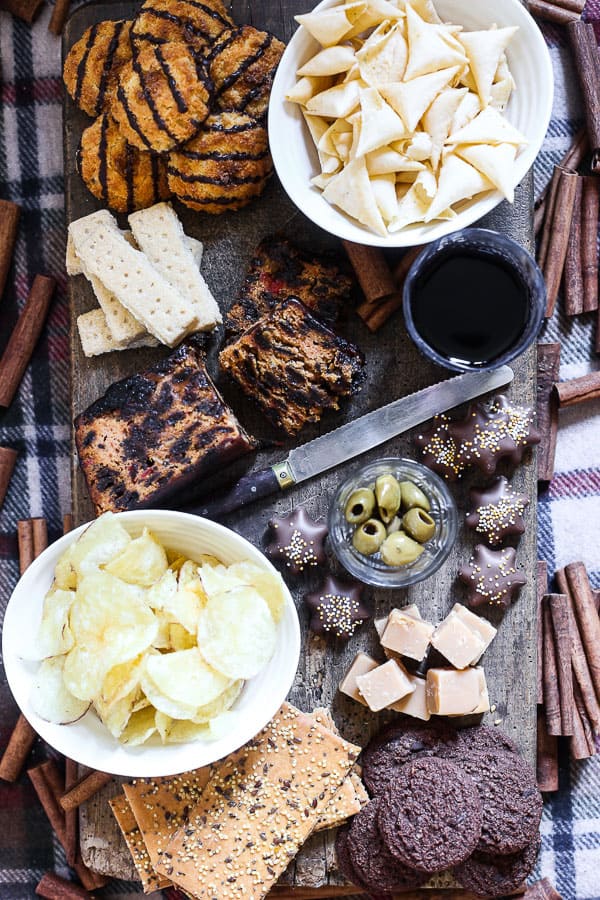 It occurred to me as well that if you were to receive this hamper then you are pretty much sorted for the rest of the year's entertaining so you will really be doing your gluten-free foodie a favour. Nothing could be more easy than to serve up the yummy goodies on a nibbles board for an intimate New Year's Eve gathering. You pretty much have everything you need from crisps to cookies to olives to wine to chocolate to a bit of cake. And if that intimate New Year's Eve gathering occurs on December 28th whilst you are watching trashy Christmas movies on the sofa with your husband then no one is judging. And if your husband has snuck off to the pub and you are left babysitting your toddler and unborn child and are also watching trashy Christmas movies then these treats provide great company my fine friend.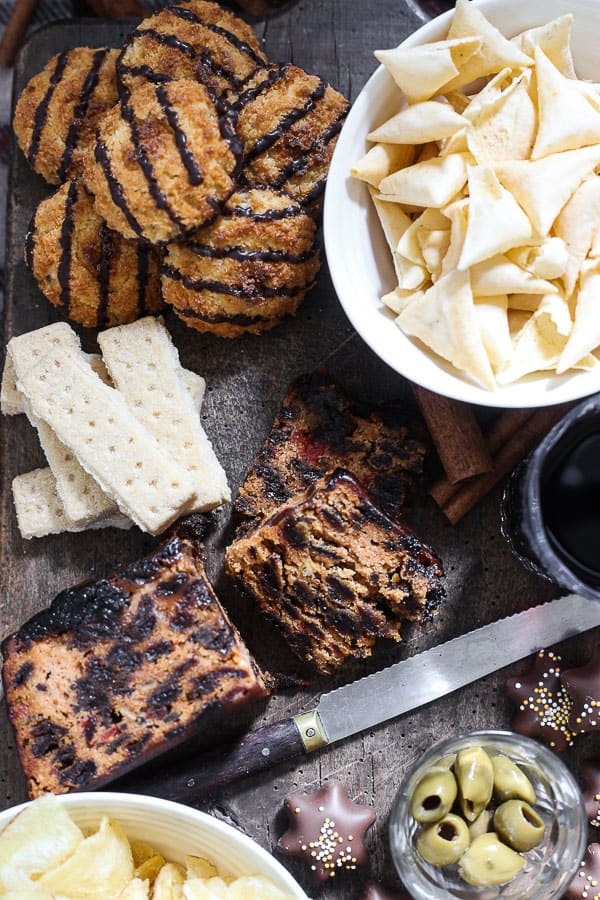 So, you now have the gift for the gluten-free foodie in your life. All that's left to do is just run rings around them on Christmas Day. Don't forget to use sweet rice flour in the gravy, find a decent recipe for Yorkshire pudding, pay through the nose for the gluten-free bread to make the bread sauce and order your Christmas pud from that gluten-free baker who has a stall at the local farmer's market. You can just forget about buying your canapés from M&S and commit to making your own from scratch so you can be sure there's no gluten involved. Y'know, easy stuff. Just as well my family loves me.