This post contains affiliate links. Please read my disclosures.
This recipe is not yet gluten-free
One of the film websites I read recently had a feature where all the contributors had written about the worst tropes which are fallen back on time and time again on film and TV. One particular entry on this list decried the timeworn use of characters dancing in the kitchen. The writer said it was clichéd, unrealistic and twee. 'C'mon, who does that?' they lamented. Well, I do as it happens. I do it a lot to boot and I don't mind who knows it. Obviously.
The two examples of this common trope which immediately spring to mind are at the end of Mermaids which I re-watched last week where they wiggle along to 'If You Wanna Be Happy' whilst setting the table. This scene not only led me to become obsessed with that song when I was young, but also made me desperate to be part of their wackadoo family. As a sidenote, I was extra surprised and saddened to hear of Bob Hoskins' passing a few days ago as it felt like I had only just seen him on top form, I had forgotten he was in Mermaids and on my re-watch his was the performance I enjoyed the most. Such a wonderful actor.
The second example is in the classic episode of Dawson's Creek when the gang all band together to save the Potter B&B by dancing around the kitchen at breakfast time. Of course their dancing seduces the grouchy critic Mr Fricke into thinking that the Potter B&B is the best place he's ever stayed in the world and they get a stellar write up. Works every time; Four in a Bed take note. I refuse to believe that these moments are embarrassment ridden or cheesy but they certainly serve as encouragement for me to dance more, for better or for worse.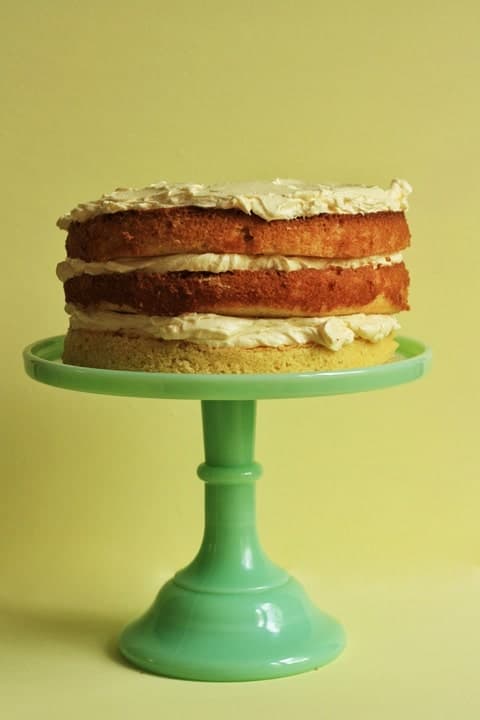 In our house we love to dance badly everywhere, the poorer the dancing is the better. We throw ourselves around to the radio first thing in the morning, in the sitting room to perk us up on a Saturday afternoon and most importantly and significantly for this post, in the kitchen. Whilst waiting for butter and sugar to cream, whilst thumbing through cookbooks and most common of all when we are doing the washing up. It is the only thing that makes the dreary chore remotely bearable.
From his very first afternoon in our house whilst we were making the Sunday lunch Puppy has found our love of crazy dancing the best thing in the world. All I have to do is start to shimmy a little bit in time with Katy Perry and he has jumped up ecstatically, paws reaching for my hands so we can prance round the kitchen absurdly like a couple of escaped lunatics. The cats aren't as impressed.
There are a few songs which absolutely guarantee a good old bop, our current favourite is Pharrell Williams' Happy which is just invokes such joy but also sends me into fits as it goes hand in hand with those gosh darn hilarious minions. A particular favourite though, and you'll be happy to know I am now coming to the crux of the matter, is Escape (The Pinã Colada Song) by Rupert Holmes. We always put it on when feeling gloomy to cheer ourselves up. As soon as its opening drum beat kicks in Puppy immediately assumes the Tom Cruise from Cocktail swagger, well if Tom Cruise were tiny, furry, four-legged and drunk; still he has the charm in spades.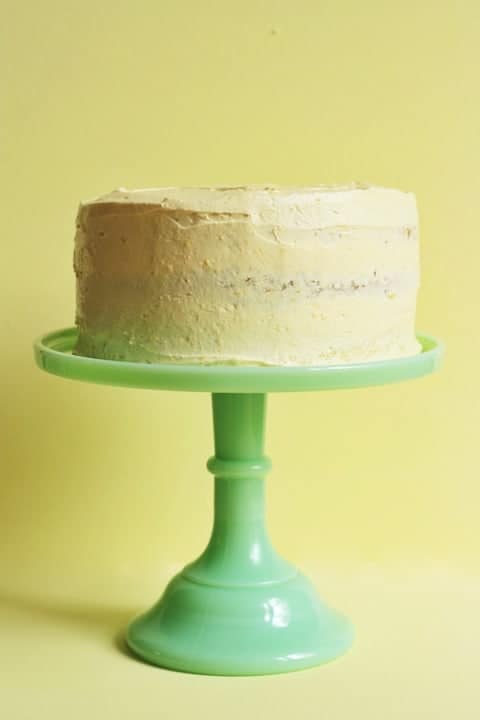 I was obviously listening to this song when I dreamt up this cake and the thought of it makes me smile, not just because it's delicious but it also incorporates all the happy-go-lucky flavours of sunshine and paradise. It reminds me of dancing round my kitchen with my family and most importantly, it has glace cherries.
I have made this cake several times now and usually when I make something repeatedly I like to tweak things here and there, perhaps modify the icing, take a layer out, change the decoration. This incarnation though was perfect the first time I baked it and I have made it the same way ever since, even down to the number of cocktail umbrellas on the top.
This cake was made this week for a double celebration, it was a request from my husband whose birthday it was a few days ago and I also wanted to include it here to mark my official 99th post. Now, many people may choose to celebrate going into triple figures but hey I like 99. Plus it's the bank holiday so I wanted to make sure this recipe was on offer to you should you want to make it and dream you are escaping to a tropical island.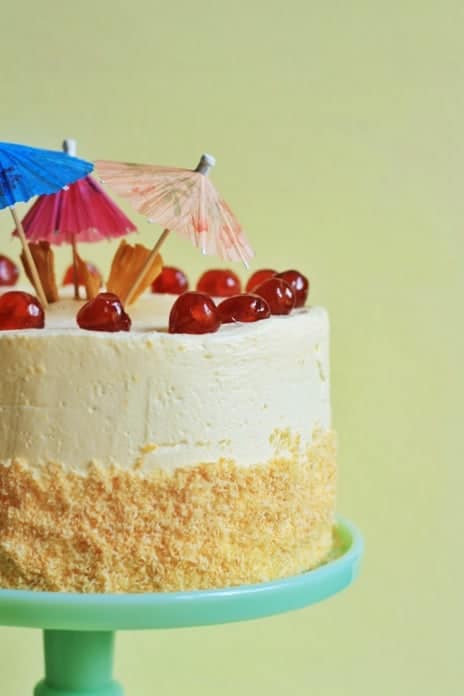 Escape (The Pinã Colada Cake)
Coconut and Malibu Cake
Adapted from Dan Lepard's recipe in Short and Sweet
150ml coconut milk
50g unsweetened desiccated coconut
2 teaspoons vanilla extract
60ml Malibu
300g caster sugar
250g unsalted butter, softened
3 eggs
275g plain flour
2½ teaspoons baking powder
Heat the coconut milk until boiling then remove from the heat and stir in the desiccated coconut, vanilla and Malibu. Leave to soak for 30 minutes so the coconut softens.
Meanwhile heat the oven to 180°C then line and grease 3 x 20cm round sandwich tins.
Beat the butter and sugar in a stand mixer on high for about 5 minutes until the mixture is light and fluffy.
Add the eggs one at a time until evenly combined.
Sift the flour with the baking powder. Fold into the butter, sugar and eggs alternately with the coconut mixture until just incorporated.
Divide between the tins and bake for 20-25 minutes.
Pineapple Curd
1 227g tin pineapple chunks, whizzed up with juice in blender
3 egg yolks
2½ tablespoons cornflour
75g caster sugar
In a small bowl blend the cornflour with a bit of the whizzed up pineapple until it's formed a smooth paste.
Put all the ingredients in a saucepan and stir constantly on a medium heat until it begins to boil. Turn down heat and keep stirring as it thickens. Remove from heat and leave to cool.
Pineapple Frosting
8 egg whites (or 240g egg whites)
400g caster sugar
540g unsalted butter, room temperature and cut into cubes
¼ teaspoon salt
250g pineapple curd
Heat egg whites and caster sugar in a bain-marie, stirring constantly until the sugar has dissolved and the temperature has reached 160°F.
Remove the egg whites and sugar from the heat and pour into a stand mixer with whisk attachment. Whisk until the mixture forms stiff peaks.
Change the attachment to a paddle attachment. On a low speed add the butter slowly cube by cube. When you have almost added all the butter the mixture will curdle curiously. Do not fret – this is supposed to happen. Just continue to add all the butter. Once the butter is totally incorporated the frosting will miraculously become a smooth velvety consistency.
Add the salt and the pineapple curd. Mix in quickly and lightly.
Decorate the cake with toasted desiccated coconut, sun-dried pineapple, glace cherries and cocktail umbrellas.