Your email has been verified and the very first instalment of your QUICK START GUIDE TO GLUTEN-FREE BAKING is winging its way to YOUR INBOX right now. Please make sure to add my email address to your address book so it doesn't land up in your spam folder!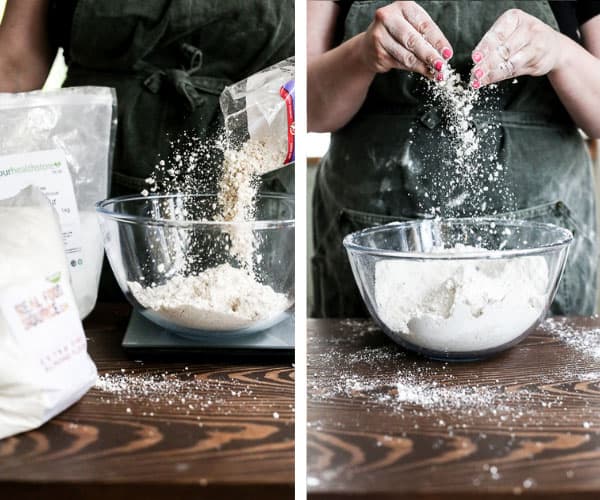 What to expect…
First you will receive an email asking you to confirm access to your Quick Start Guide to Gluten-Free Baking. Then when you have clicked that button you will immediately get a welcome email from me with a bit of info to get you started. Usually these take a minute or two to come through, but sometimes it takes a little longer.
Do check your spam folder and/or promotions tab in case you haven't received anything from me!
What happens next?
Once you are all signed up then over the next 5 days I will be sending you 5 emails, taking you on a whistle stop tour of gluten-free baking.
Then what?
Don't worry, I won't abandon you! After that I'll be popping into your inbox once a week (usually on a Friday) to share with you more tips, recipes and advice to help you on your gluten-free journey!
Plus I'll be sending you my Monthly Seasonal Bulletin helping you navigate the different seasons in your gluten-free kitchen.
Don't forget to add my email address to your address book so my emails don't end up in your spam folder!!
What to do if you didn't get your first email
Normally the email comes through pretty quickly. But if you don't see it…
Check your spam/junk folder or promotions tab to make sure it didn't end up there!
Give it a few hours – sometimes it's just slow!
If you still don't have it – email me and I'll sort it out for you.
I just want the Quick Start Guide to Gluten-Free Baking – I don't want to subscribe!
No problem at all!
If you are just after the Gluten-Free Baking Guide and don't want to subscribe, rest assured there is an unsubscribe link at the bottom of every email. Just click that and you are automatically deleted and won't hear from me again (unless you sign up again, of course!!).