This post contains affiliate links. Please read my disclosures.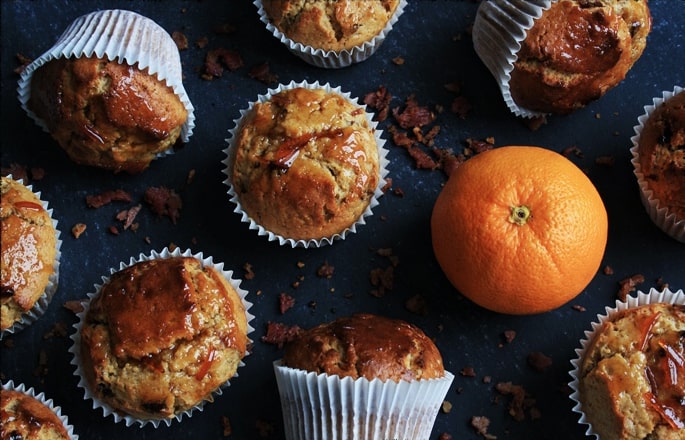 I'm a big fan of bacon sandwiches.  Yeah yeah sure, everyone loves bacon, gimme something new.  When I was travelling around Ghana for a few months back in my early twenties it was bacon sandwiches that I would talk about long into the night with my fellow travellers.  Whilst they were missing family, beloved cats, hot showers, I was boring them all senseless with the lyricism of big slabs of white farmhouse slathered with butter, a mound of crisp bacon and a squeeze of the sweet red stuff.  When I got back to the UK I headed straight for the airport lounge and had the crappiest bacon sandwich of my life.  Well, it probably was crappy, with floppy bread, microwaved watery bacon and non branded saccharine ketchup but at the time it tasted like home.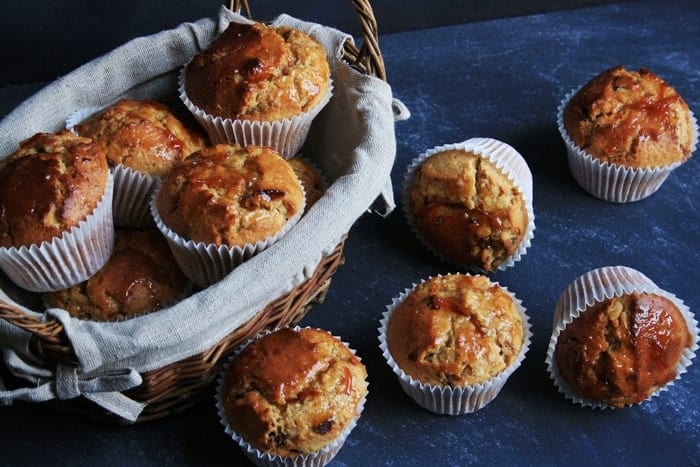 My taste in bacon sandwiches has changed a bit these days.  I don't consider it a crime if I don't include Heinz ketchup, instead I like to mix up my bacon accompaniments.  I like to live on the knife edge of condiments.
All of this preamble is a roundabout way of saying I had a pot of last year's marmalade lounging on my kitchen counter when I made my bacon sandwich this weekend.  I barely thought about it before I was digging deep into the sticky amber and heaping teaspoons of it on top of my bacon.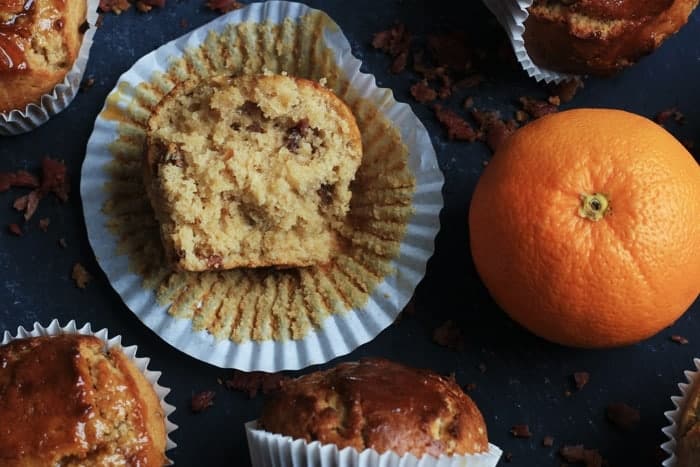 It worked pretty damn well.  Bacon as a baking ingredient is no new concept anymore.  I jumped on the bandwagon long ago, see here for my Bacon Jam recipe.  So it was not much of a stretch from eating my bacon and marmalade sandwich to diving into these muffins.  They are just perfect for breakfast, sweet and fluffy with a salty kick from the bacon.  The great thing about muffin batter as well is that it can sit happily in the fridge overnight so feel free to get it all ready the night before then bake first thing.  There really is nothing better than a muffin fresh from the oven.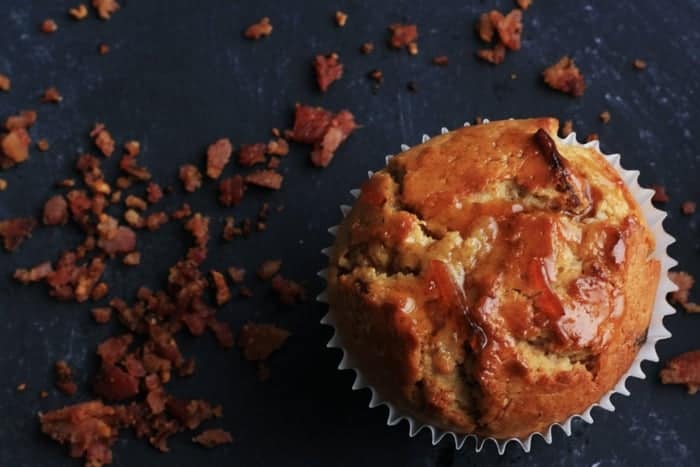 Caramelised Bacon and Marmalade Muffins
makes about 12
200g smoked streaky bacon
1½ tbsp light soft brown sugar
175g unsalted butter, at room temperature
200g light soft brown sugar
525g plain flour
1 tbsp baking powder
160g marmalade
300ml whole milk
2 eggs, lightly beaten
1 tsp vanilla extract
2 tbsp marmalade for glazing
Place the bacon on a single layer on a baking sheet and sprinkle with the brown sugar. Bake at 180°C for 20-30mins until the bacon is glistening, golden and slightly crisp. Remove from the baking sheet and set aside to cool. Once cool roughly chop the bacon.
Cream the butter with the sugar for a couple of minutes until pale and smooth. Add the plain flour and baking powder and mix together until combined.
In a separate bowl mix the marmalade, milk, eggs and vanilla until incorporated.
Pour the liquid ingredients into the dry, along with the bacon and mix quickly until they are all just combined. Don't worry if the batter is lumpy or even if there is a bit of flour showing. It's important not to over mix.
Divide into muffin cases, filling the batter right to the top and bake for 20-25 mins.
Warm the marmalade for the glaze in a saucepan for a couple of minutes then brush over the muffins as soon as they are removed from the oven.