This post contains affiliate links. Please read my disclosures.
Scones are such a homely treat and feel so spring-like which is exactly how I'm feeling as well at the moment as sun pours gloriously through my kitchen and I can see the crocuses brightening up our garden. We have to seize this lovely sunny weather whilst we can as by next week no doubt we will be knee deep in another cold snap. However, for now my woollen winter coat has been shelved, although that is more out of necessity as it's become yet another one of my items of clothing now relegated to my post baby body.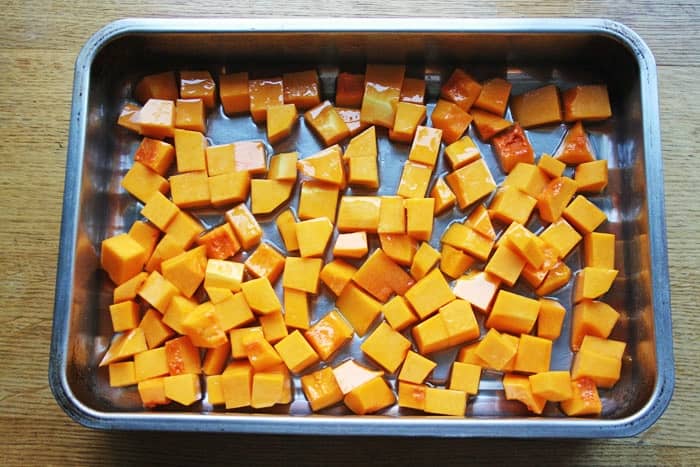 This weekend we made the most of the sunshine and spent a great deal of Saturday in the car stuck in traffic, but it was to the ends of visiting Southend-on-Sea, our closest seaside resort and one we had never been to before. To our delight, it was exactly how we expected it to be, replete with amusement arcades, fish and chip shops and a greying sea. Although there wasn't as much Jamie Oliver as promised.
It was quite a sedate affair, as we took Billy Buddy with us and he is only allowed 20 minutes of walking a day since he's still recovering from his operation. After his time was up we were left to carry him down the promenade, much to the bemusement of the crowds who must have thought we were very precious owners. Billy, as is his wont, made the most of being chest height, reaching his neck just a little bit to try for an illicit taste of our ice cream cornets that go hand in hand with a seaside adventure. Dogs weren't allowed on the pier which was a great shame so we just had to look at the longest pleasure pier in the world from afar and bank it for our next visit.
As we sat watching the tide lapping at the beach and dipping our chips into curry sauce the good weather also had us planning picnics into our foreseeable future. I don't think you need to have amazing weather for a picnic, just a bit of sunshine and no rain will suffice.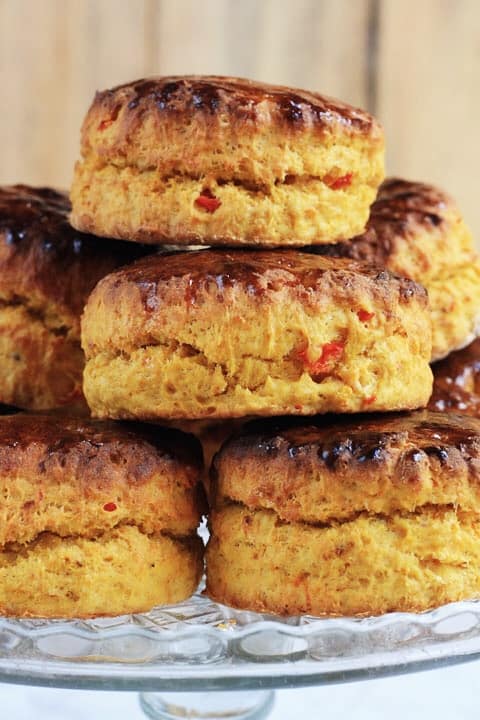 Picnic food always gets me so excited, mini sticky sausages, a quiche still oven-warm, the omnipresent dips and fairy cakes. Plus I will always try and make some sort of a scone for a picnic, for me they are perfect for outdoor eating and if I've made a batch, then I usually hotfoot it to the garden with a mound of whipped butter, a pot of tea and a cosy jumper with which to enjoy them.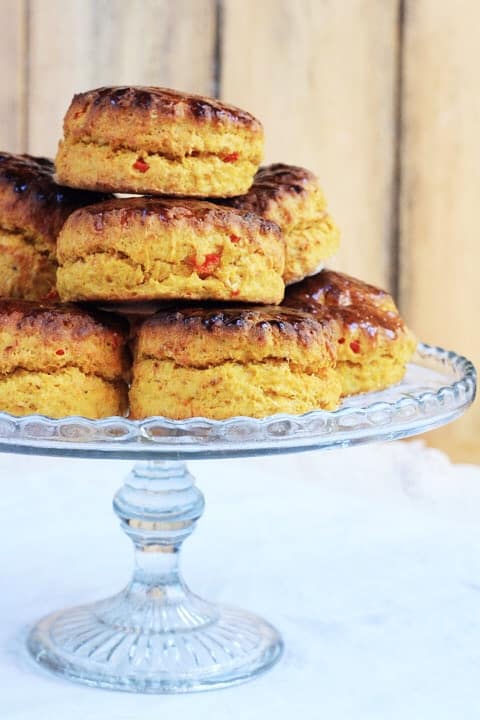 These savoury Butternut Squash and Chilli Scones were such a baking triumph last week. I have been recipe testing up a storm and in a week of failed Bakewell puddings and sunken gluten-free cakes these scones were perfect first time around and just what I had envisaged. I love it when I discover a new portable bake, these will be so handy for bringing to our planned picnic and Women's Institute meetings. That's not to mention that these scones also go very well with a mug of warm tomato soup or spread thickly with cream cheese, which I can testify to as that is how I ate them.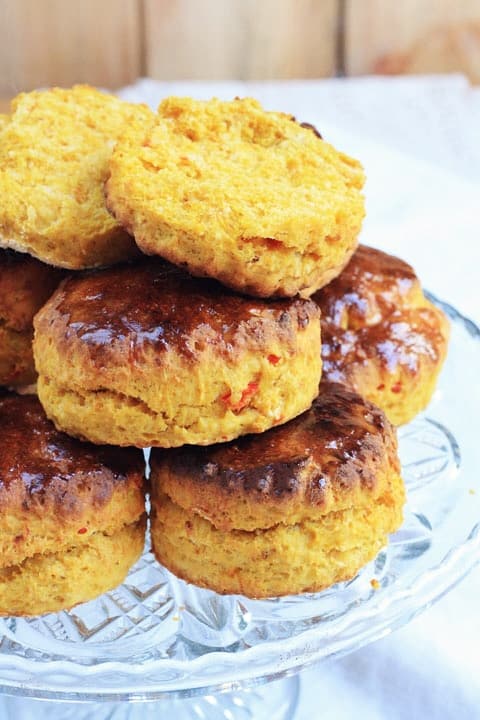 Butternut Squash and Chilli Scones
Makes 12
1 butternut squash
2 tablespoons olive oil
350g strong white bread flour
2 teaspoons baking powder
¼ teaspoons bicarbonate of soda
1 tablespoon caster sugar
¼ teaspoon salt
½ teaspoon sweet paprika
75g unsalted butter
1 egg, lightly beaten
180g mashed butternut squash
1 red chilli, seeds removed and finely diced
150ml buttermilk
1 egg yolk, lightly beaten for an egg wash
Pre-heat the oven to 200°C and line a large baking tray with baking parchment.
Sieve the flour into a large mixing bowl and whisk in the baking powder, bicarbonate of soda and caster sugar.
Add the butter then rub together with your fingertips until it resembles breadcrumbs.
Pour in the beaten egg and turn it into the mixture with a wooden spoon until completely incorporated.
Add the butternut squash and the chilli, mixing well.
Pour in the buttermilk and stir in.
Tip the mixture onto a floured surface and pat the mixture together, if the dough is still too wet add in a little more flour, folding and turning the dough until the flour is incorporated. You want to work this dough as little as possible.
Once the dough is dry enough to work with then pat it out using your hand to 1 inch thickness and cut out circles using a 68mm round pastry cutter.
Place the scones on the baking tray, then brush the tops with the beaten egg yolk.
Bake the scones in the oven for 12-15 minutes until risen and golden.