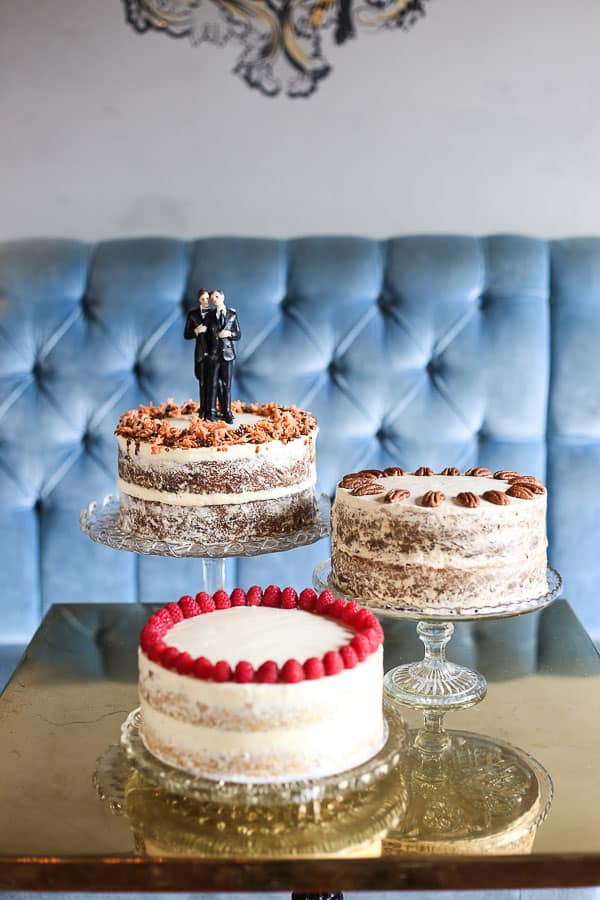 If you need a gluten-free celebration cake, afternoon tea cake, cupcakes or brownies then I am happy to be of service.
All cakes and bakes are handmade and baked to order at my kitchen in Stroud Green, North London. Please note that although all my ingredients are 100% gluten-free I do not work in a gluten-free kitchen.
If you would like to order a cake then please email me at georgina@fromthelarder.co.uk and I will confirm within 24 hours.
I will aim to bake any cake to your specifications but if you need any ideas then please see below some examples of my bespoke cakes.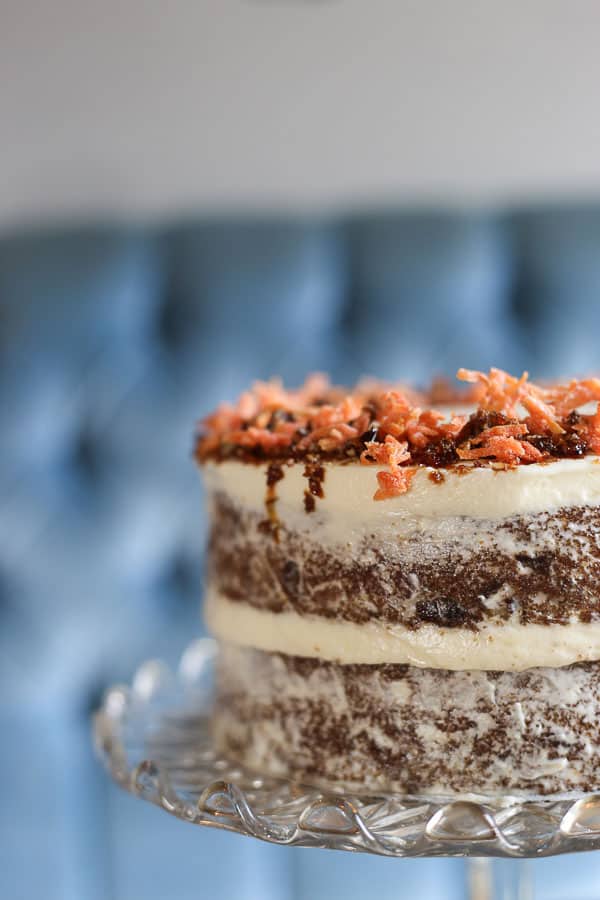 Golden Beetroot Carrot Cake
A very fruity gluten-free golden beetroot and carrot two-layer sponge, packed with sultanas, apple and spices. Filled and covered in the naked cake style with vanilla cream cheese buttercream. Decorated with candied golden beetroot and carrot and salted pecan praline.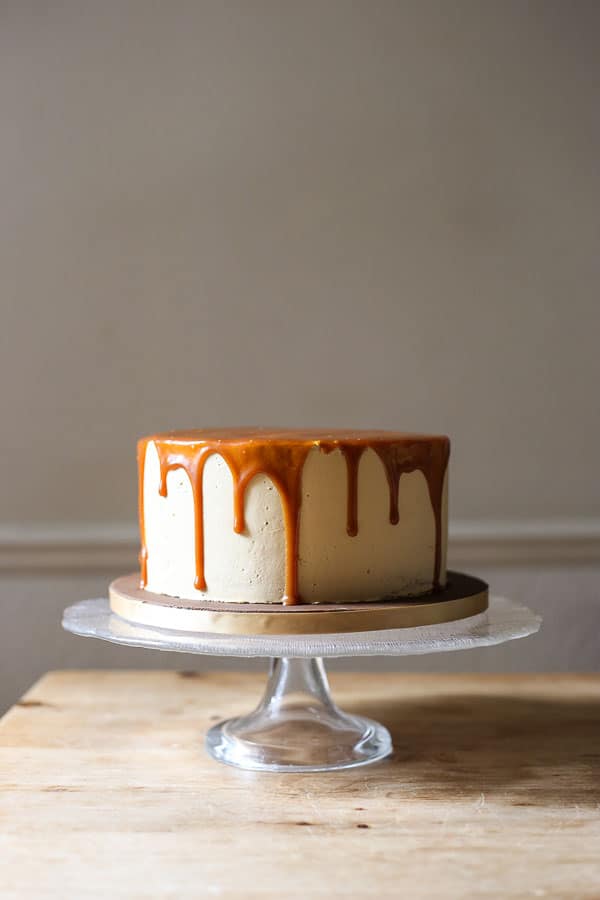 Salted Caramel Chocolate Espresso Cake
A gluten-free chocolate espresso two-layer buttermilk sponge. Filled and generously covered with a salted caramel swiss meringue buttercream and drenched in salted caramel dripping down the sides.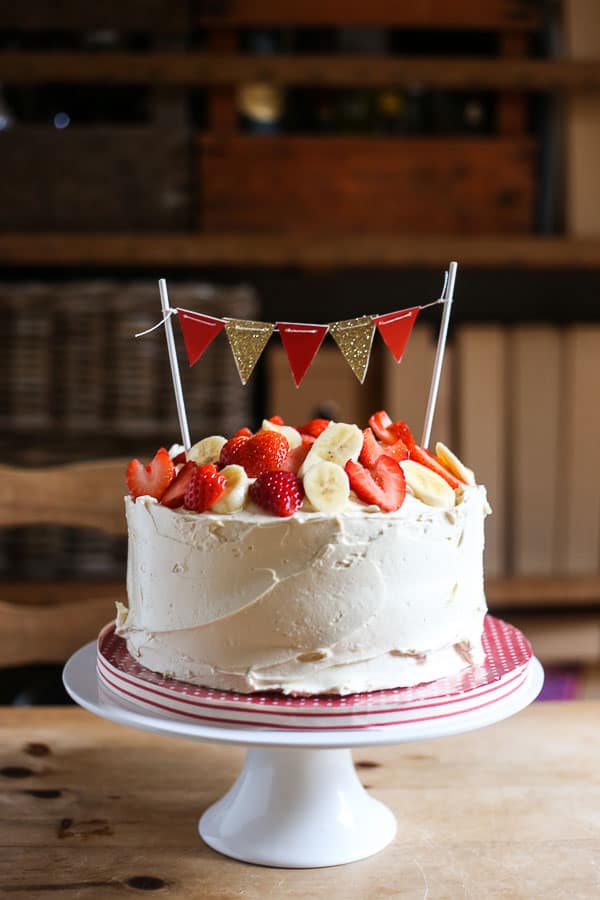 Refined Sugar-Free Strawberry Banana Cake
A gluten-free two-layer banana cake, sweetened only with dates and maple syrup. Filled with a chia maple strawberry jam and covered with a swiss meringue maple buttercream. Decorated with fresh strawberries and bananas. This cake is perfect for 1st birthdays and Smash Cakes to introduce your little one to the joys of cake for the first time. But also irresistible to grown-ups.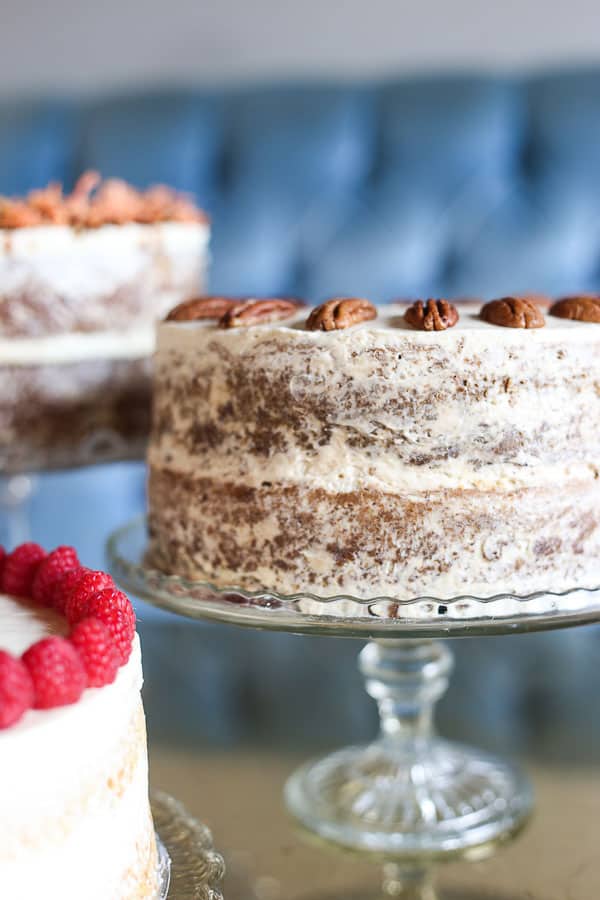 Pecan Butterscotch Latte
A decadent gluten-free two-layer pecan espresso sponge, filled and covered in the naked cake style with an espresso mascarpone buttercream. Decorated with pecans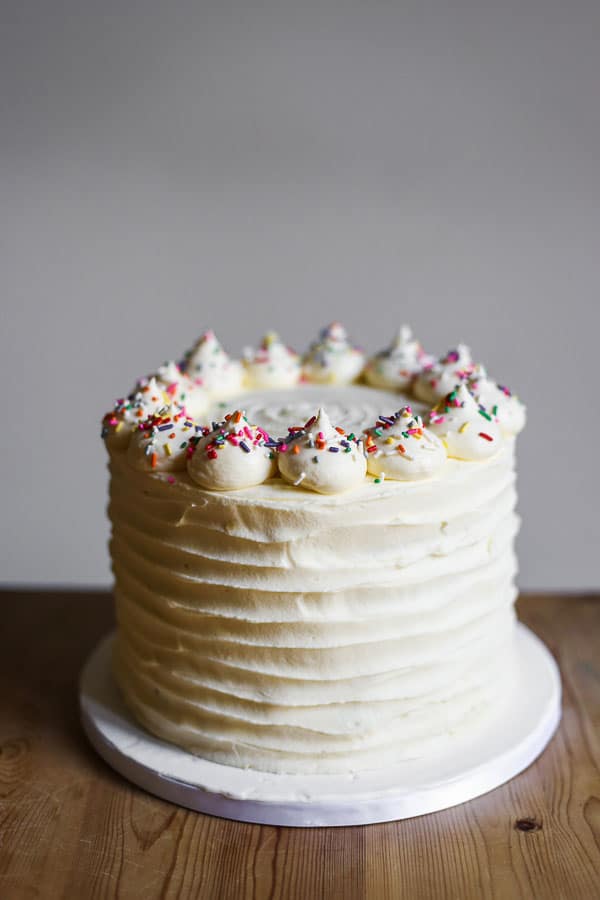 Rainbow Cake
A seven-layer extravaganza of a cake. Multi-coloured layers of gluten-free vanilla sponge, sandwiched with cream cheese swiss meringue buttercream and covered with cream cheese buttercream.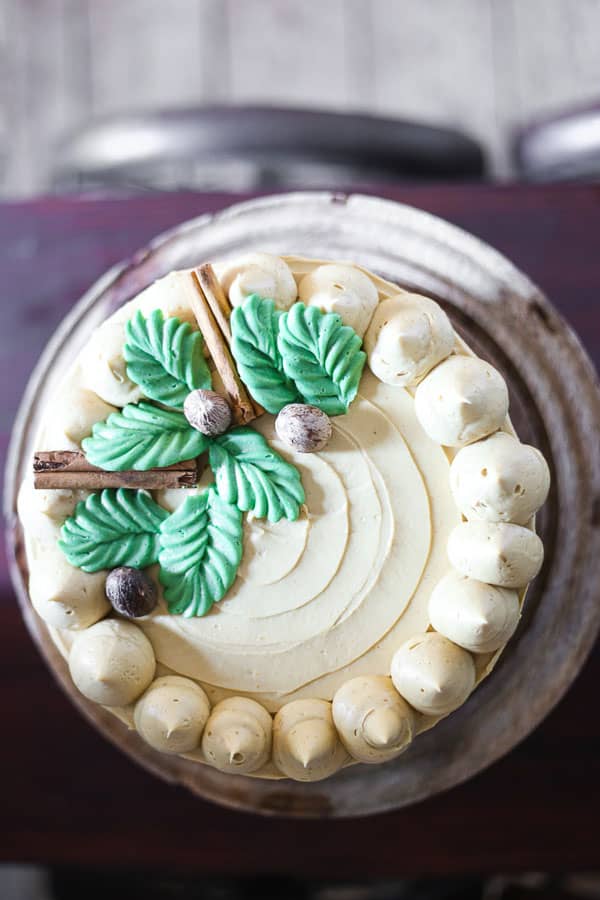 Caramelised Butter Pumpkin Cake
A moist and flavourful gluten-free two-layer pumpkin sponge, filled with caramelised butter pumpkin buttercream and covered in caramelised brown butter swiss meringue buttercream. Decorated for an Autumn tea party.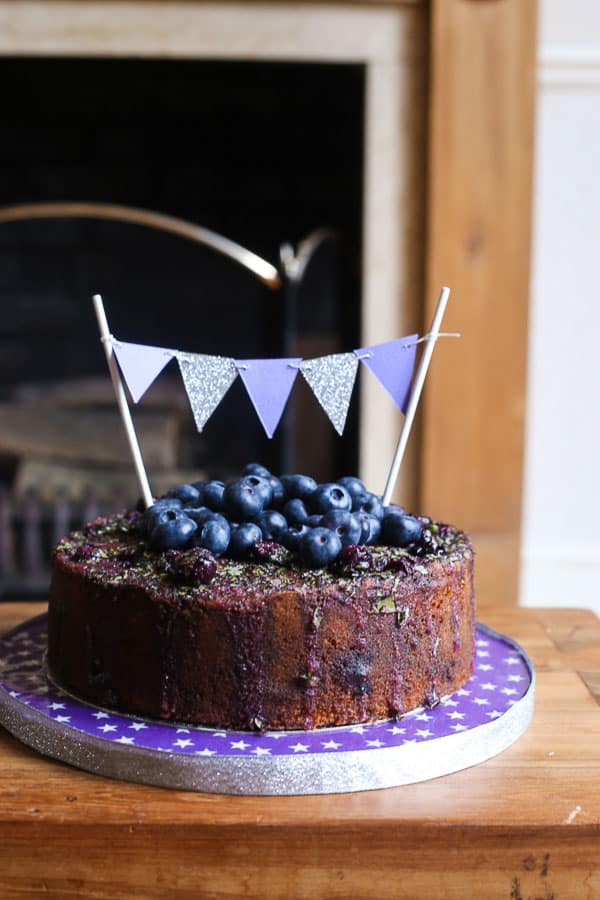 Blueberry Basil Lemon Drizzle
A gluten-free cake packed with blueberries, fragrant with lemon and basil and drenched with a blueberry, basil and lemon drizzle. Decorated with fresh blueberries.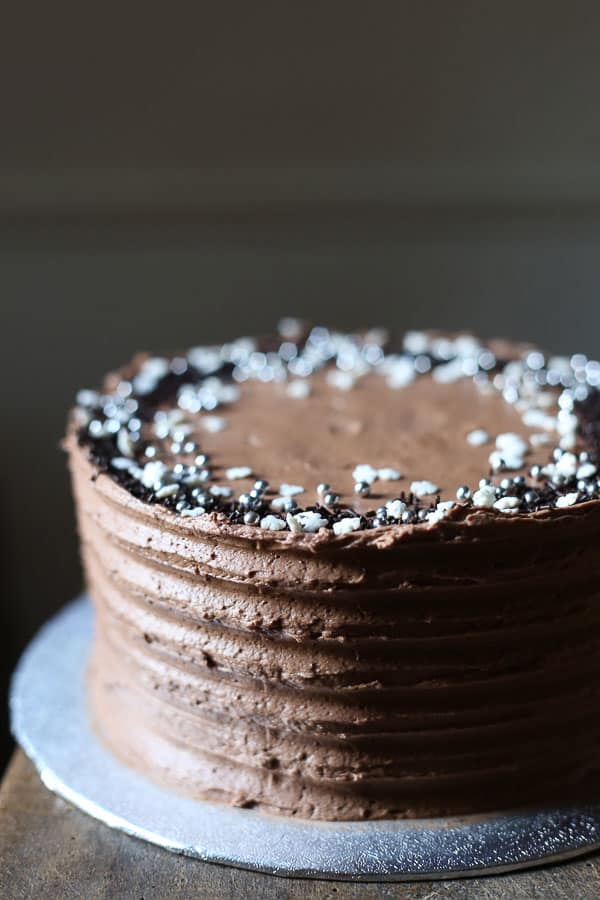 Classic Chocolate Fudge Cake
A gluten-free chocolate buttermilk sponge, filled and covered with a rich chocolate buttercream.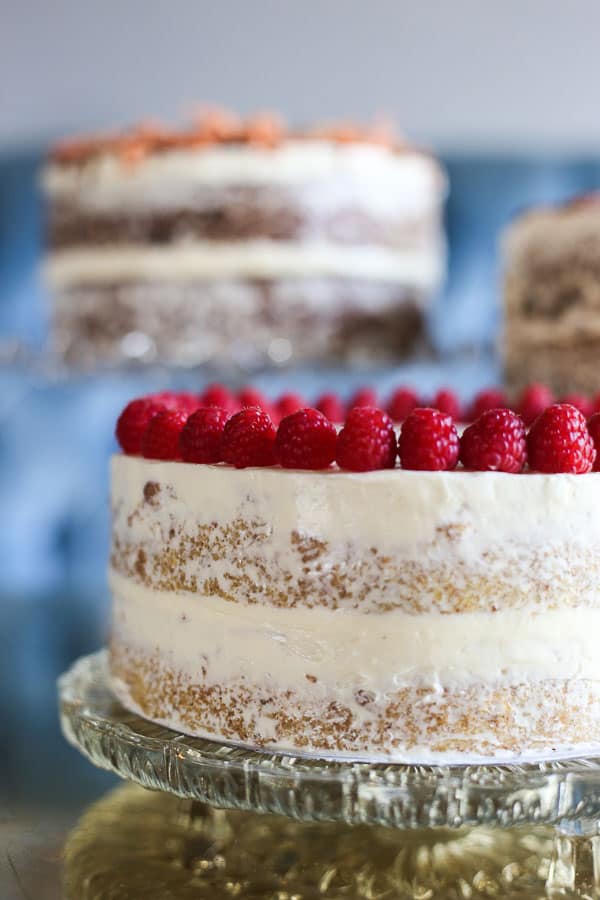 Raspberry Almond Limoncello Cake
A gluten-free vanilla and almond two-layer sponge, soaked with limoncello, filled with fresh raspberry jam and covered in the naked cake style with limoncello swiss meringue buttercream.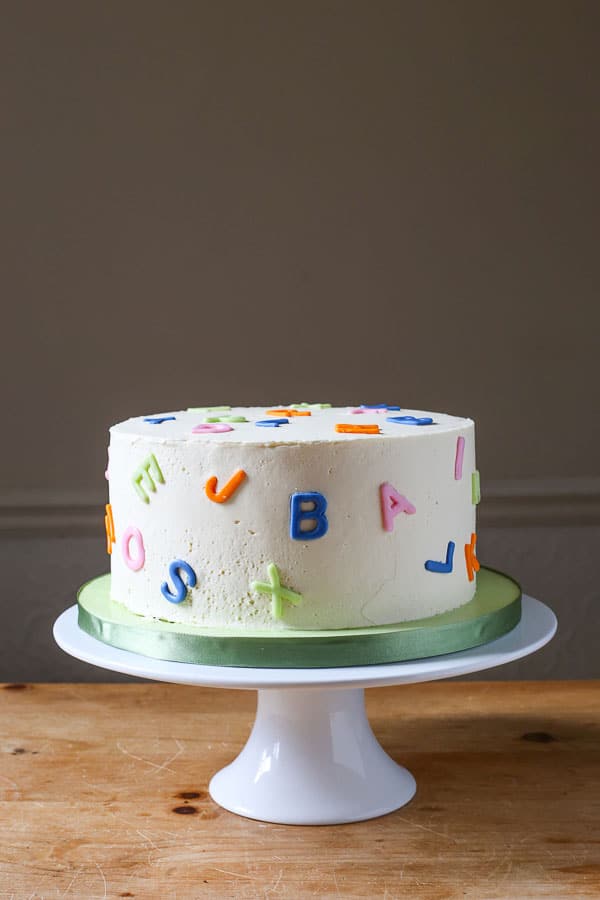 The Simpson Cake
A simple but sophisticated chocolate buttercream sponge cake, covered in vanilla swiss meringue buttercream. Decorated in a style to match Homer's birthday cake for Bart in The Simpsons.
Layer cakes are priced from £60 and serve 14-16 people
Cupcakes are priced from £35 for 12
Brownie trays are priced from £28 and serve 12 people
Afternoon tea cakes are priced from £28 and serve 12 people
Not including delivery costs, cake stand hire or any bespoke requests
Serving sizes are suggestions only, depending on who is cutting the cakes