This Stilton Stuffed Olive Martini is the ultimate in sophisticated extravagance.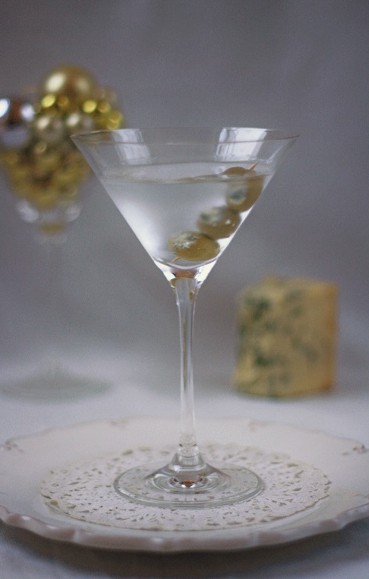 The other night my husband and I curled up on the sofa drinking martinis and watching Bad Santa.  I don't think we have it so bad.
These are my ultimate martinis, first tried on the heady first day of our honeymoon in the Redwood Room at the Clift Hotel in San Francisco.  Jet lagged and barely awake these ice cold babies woke us right up and we have been re-creating them at home every December since then.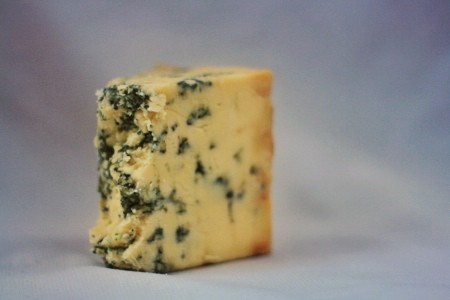 Christmas is the perfect time for this indulgence and is probably the only time we have Stilton in.  It doesn't last long though after the first casual suggestion that we mix some martinis.
The blue cheese stuffed olives infuse the cocktail with the perfect umami note and these gin soaked beauties languishing at the bottom of the glass are the most special treat I can offer you this Christmas time.  The original version at the Redwood Room is made with vodka, but in this house gin martinis are the only road to take and these are truly a reason to be jolly.
Sit back and think of Don Draper whilst swigging one of these back.  It certainly makes the chore of present wrapping much more enjoyable.
Stilton Stuffed Olive Martini
Serves 2 (or 1 twice)
High quality gin
Martini Extra Dry or Noilly Prat
Pitted Green Olives
Stilton
Half fill a cocktail shaker with ice.
Pour in 5 shots of high quality gin.
Stir until cold.
Put a dash of Martini Extra Dry or Noilly Prat into each martini glass, swirl it round so it covers the sides. Pour out leaving a drop at the bottom.
Give the gin another stir and pour out equally into the two glasses.
Stuff green pitted olives with as much stilton as it can take, pierce as many as will fit onto a cocktail stick and dunk into your martini.