This post contains affiliate links. Please read my disclosures.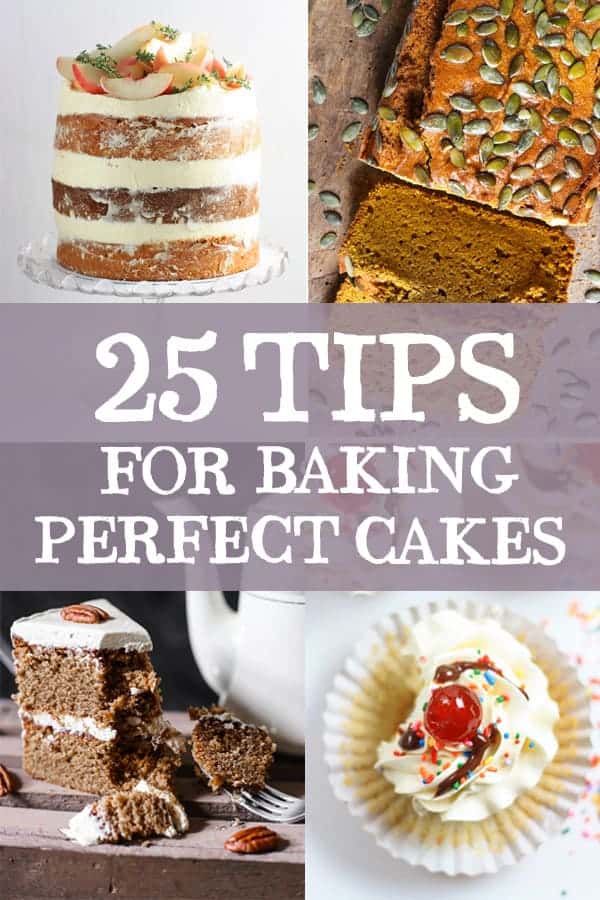 Before I get to my 25 Tips for Baking Perfect Cakes I want to give you a bit of an update on things. For 2017 I'm narrowing the focus of my blog just a smidge. Before I had Cole I could post regularly, maybe two or three times a week but these days, not so much. I am just about managing to post once a week. Having my energies focused on this one post has made me re-evaluate what I am really interested in and what I am good at so I can use this post wisely and productively. And it all comes back to cake. This makes sense, I bake cakes a living, it's my great passion and I am inspired daily to bake, experiment with flour and create delicious and interesting gluten-free cakes, bakes and desserts..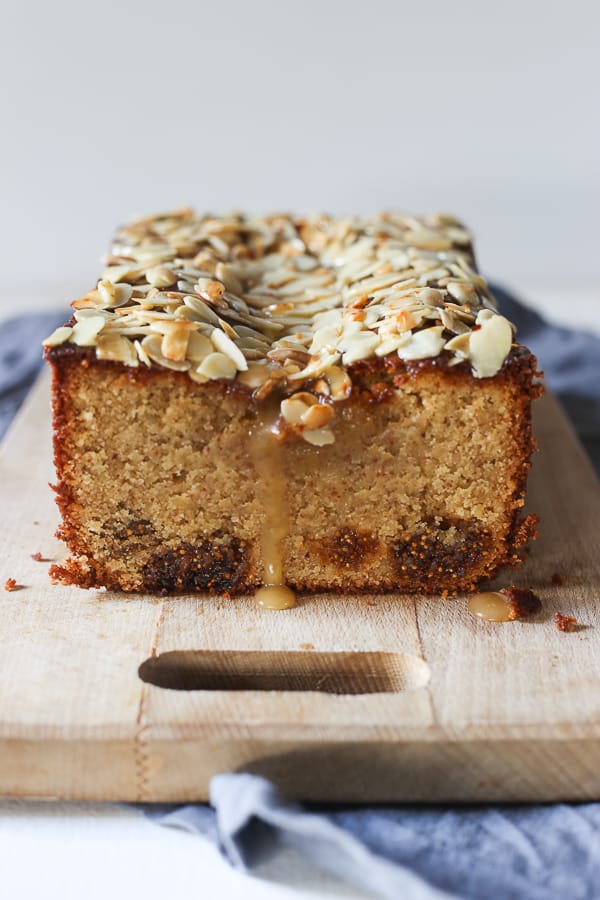 I have been avoiding this change on the blog as I didn't want to snub long time readers who enjoy my savoury stuff but I have to go where my heart takes me which is why I began this blog in the first place. I'm sorry if a lot of my readers will be sad to see my savoury stuff relegated to the back burner for a while but there is still a tonne of dinner recipes here which I won't be getting rid of and they are all just as delicious as ever if you wanted to check them out.
So with that in mind I want to kick off talking about cake, specifically a post I've been wanting to write for a while and that is these 25 Tips for Baking Perfect Cakes. Shall we?
25 Tips for Baking Perfect Cakes
1) READ THE RECIPE. Twice, nay three times, especially the ingredients list, well before you begin as sometimes ingredients have to be prepped or soaked. Then before you get started double check to make sure you have all ingredients to hand.
2) PREP YOUR BUTTER. If your recipe calls for room temperature butter take the butter out of the fridge and cut into cubes before you do anything else, preferably 1 hour before.
3) PRE-HEAT THE OVEN. Pre-heating your oven is a must to ensure it has time to get to the temperature your cake needs.
4) PRE-CUT BAKING PARCHMENT. I recommend pre-cutting a bulk load of the paper to fit all your most used cake tins on a boring rainy day as it's a job I hate doing right before I bake.
5) CAKE RELEASE SPRAY. This makes greasing your cake tins so easy, it's something I cannot do without.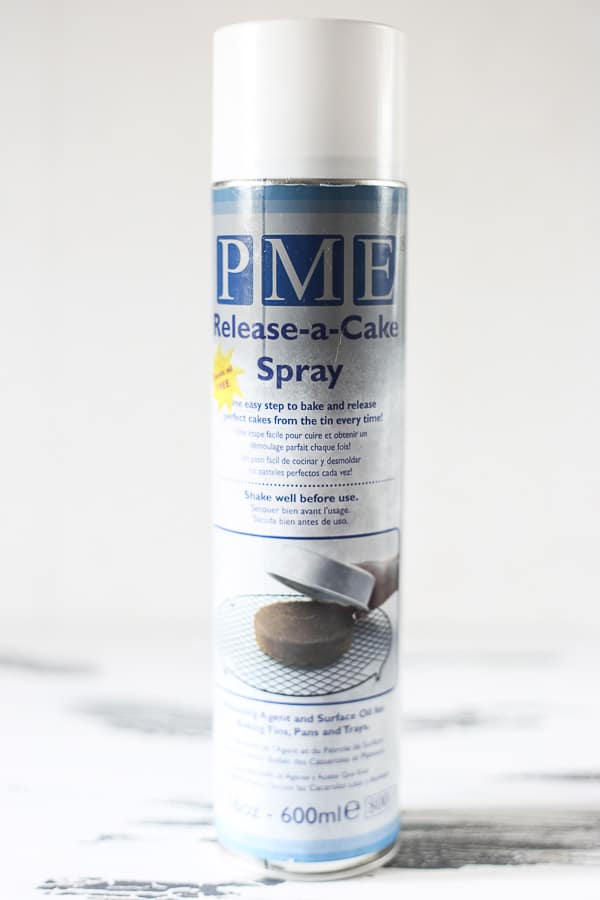 6) DIGITAL SCALES. I am fortunate that I was taught to bake by always weighing all my ingredients. Digital scales mean you can get accurate measurements to avoid any discrepancies.
7) TEASPOONS. Buy a proper set of teaspoon measurements so you know you are adding in the right amount of baking powder or bicarbonate of soda. Just ¼ teaspoon difference can really affect the finished results.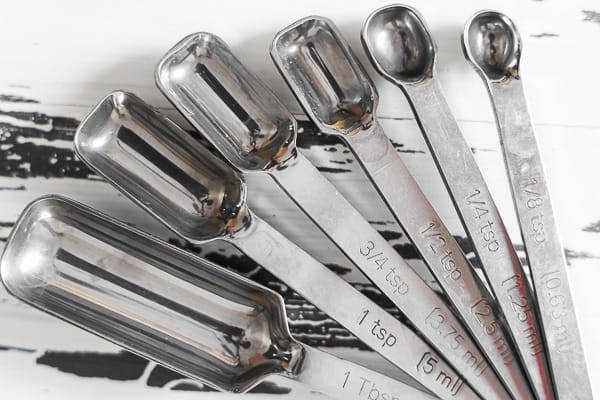 8) SILICON SPATULAS. Smooth silicon spatulas will change your baking experience. It is so easy to scrape the sides of the bowl and then make sure you can get all of your cake batter out of your mixer and into the cake tin. Plus, if they are totally smooth then you can avoid any cake batter getting into any nooks and crannies. Also these spatulas wash up a dream in the dishwasher.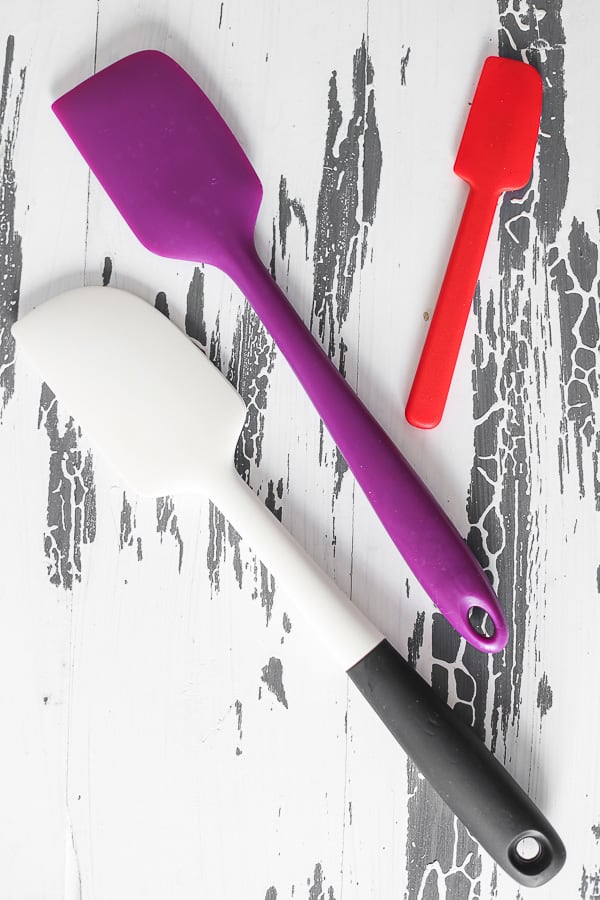 9) SIFT. Do sift all dry ingredients including cocoa powder and brown sugar which have a tendency to clump.
10) SUGAR. If you want the recipe to turn out exactly as it was intended then use the right sugar, for example brown sugar has a lot more moisture so might be too heavy for your cake so means you may have to mess around with the quantities of other ingredients.
11) CREAMING. Most recipes start with the creaming of butter and sugar. Don't cream at too high a speed. You want the butter and sugar to come together to be light and fluffy, but for best results beat together at a low-medium speed for about 6-8 minutes.
12) EGGS. They should be at room temperature so they can add the necessary volume we need from them. Break the eggs into a separate bowl before adding to the batter to avoid any errant shell falling in the mixer. Always add one at a time.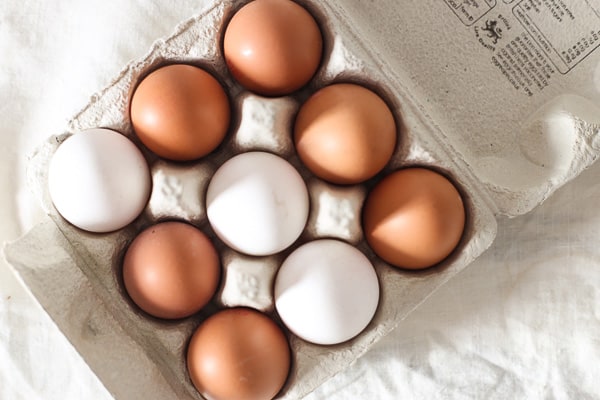 13) VANILLA. Use extract not essence - but we all know this don't we?
14) CHOCOLATE. Only use good quality chocolate and cocoa powder, this is what your cake will taste like so you want it to be as delicious as possible. Baking chocolate is just horrid.
15) FLOUR. Don't dump it in all at once, add in thirds to ensure it mixes in evenly. If you are using wheat flour be careful not to overmix so you don't toughen up the gluten. If you are using gluten-free flour then you don't need to worry about this.
16) ADDITIONS. Are you using chocolate chips, glace cherries, blueberries? Roll your additions in a small amount of whatever flour you are using to ensure they are kept suspended during the bake rather than sinking to the bottom.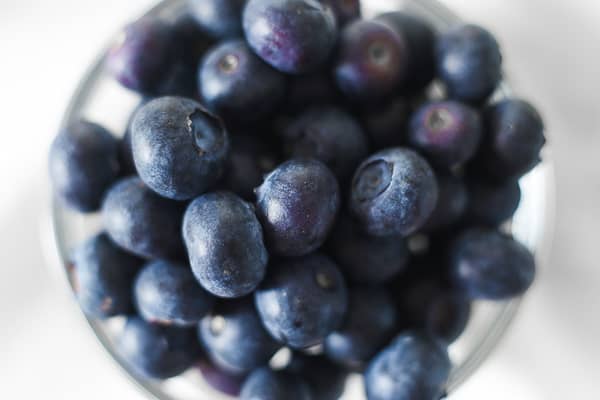 17) OVEN POSITION. Always bake your cake in the middle of the oven so that the heat is evenly distributed around the cake. If you have two cake tins try and fit them in side by side.
18) OVEN THERMOMETER. Buy an oven thermometer to ensure the accurate timings of your bake. If your oven runs a little hot you need to know to adjust accordingly to avoid a burnt or undercooked cake.
19) CHECKING. Never check your cake in the first 20 minutes, this is the most crucial time for your cake to rise. If it's a long bake then resist until at least the 30 minute mark.
20) MY CAKE IS BURNT ON THE TOP. If the top of your cake is browning too much before the middle is cooked then put a very loose foil lid over it for the rest of the bake. This could be the result of an oven that runs a little hot.
21) HOW DO I KNOW WHEN MY CAKE IS READY? An inserted cocktail stick should come out smooth or the cake might be pulling away from the sides a little or you can press your little finger gently into the cake, a perfectly baked sponge should bounce straight back up.
22) REMOVE cupcakes from the tin immediately or too much moisture will be retained in the cake and the cases could start to pull away.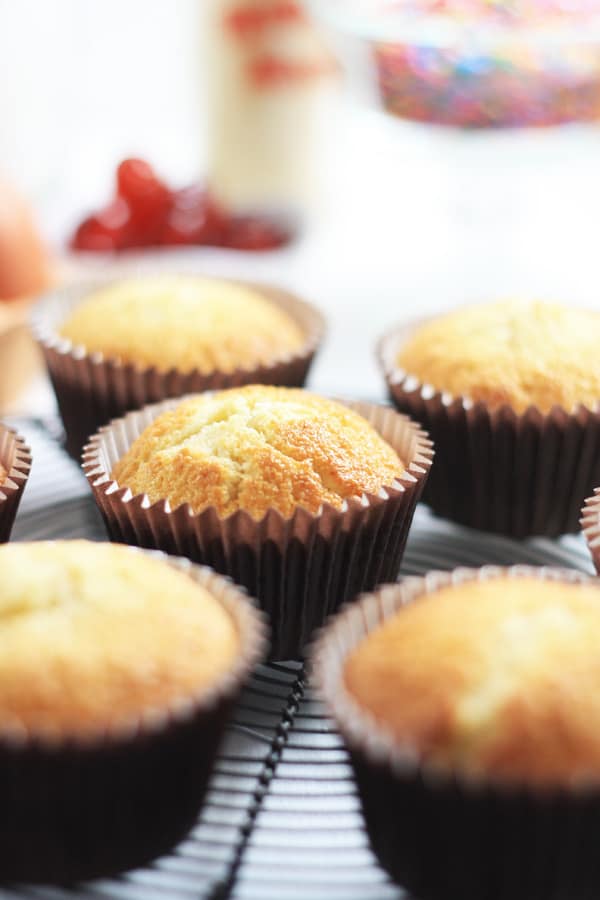 23) LEAVE whole cakes in their tins for 5 minutes to settle before turning out.
24) BE PATIENT. Always wait until the cake has cooled completely to room temperature before icing.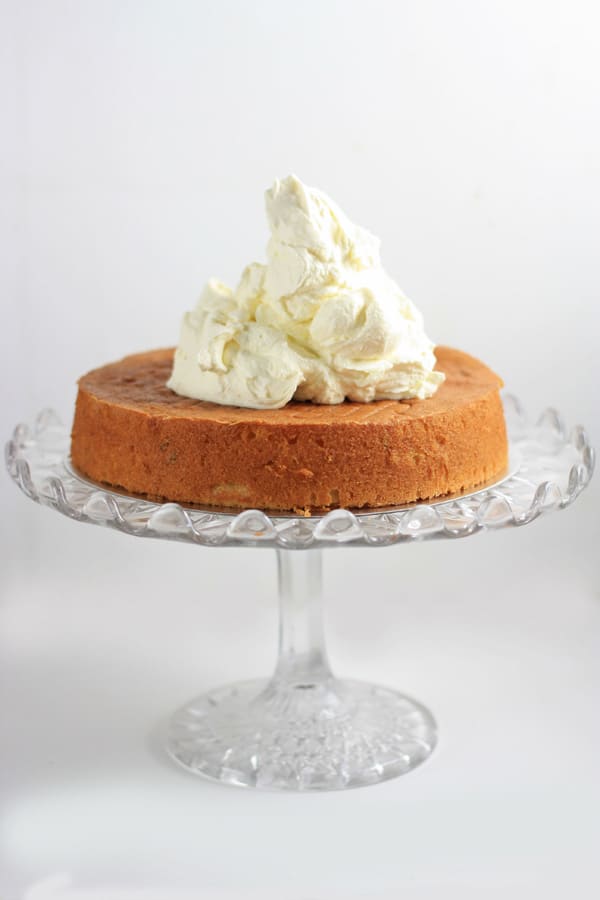 25) HOW TO STORE A CAKE. Keep cakes preferably in large cake tins in a cool dark place. Tupperware will cause the cake to release too much moisture. If you have to store your cake in Tupperware then place it on some paper towels which will help to absorb the moisture from the plastic. Try not to store cake in the fridge as this will cause the cake to dry out. If the cake is iced, eat within 2 days. If un-iced the cake may keep longer.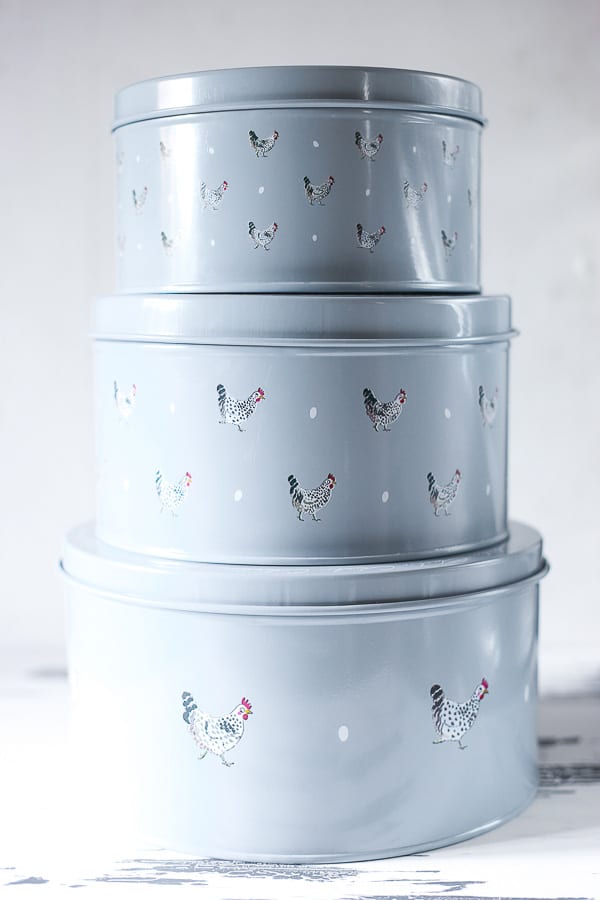 To download a PDF handy checklist of all the above please click below!

SHOP THE RECIPE

This post may contain affiliate links which won't change your price but will share some commission.PME Release A Cake Spray 600 ml
| Smart Weigh PL11B Professional Digital Kitchen and Postal Scale with Tempered Glass Platform, Silver
 | OXO Good Grips Silicone Medium Spatula - White
| Nielsen Massey Pure Vanilla Extract 118 ml
| Sophie Allport Cake Tins - Chicken (Set of 3)
 | Master Class Rectangular Stainless Steel Measuring Spoons (Set of 6)